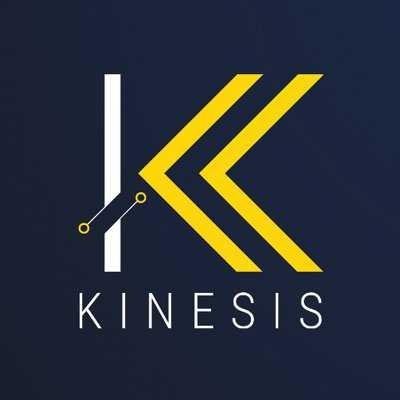 Introduction
The evolution of blockchain technology and cryptocurrency has not only brought about change in the way the worlds financial systems interacts but it has also advanced/digitalized the use of monatary assets making it easier and safer. It has presented users with the opportunity to invest, trade and exchange asseta on a secure blockchain platform. In as much as this has enjoyed massive adoption and still enjoys same its faced with the issue of using this digital currencies as a tender recognized and tradable anywhere anytime. This has set a limitation on the use of crypto.
The kinesis monetary system is designed to provide a lasting solution to this problem by creating a monetary system that is trusted, secure, efficient and globally acceptable for exchange. It develops a typically combined system that can combine the use of decentralized tech with old manary system which is the use of Gold and silver. Gold and silver in the past and present has proven to have credible value storage capacity globally.
The problem
Fiat money has failed to posses long endurance ability in the sense that it can be easily undervalued and devalued because they posses a weak store value.
The printing and circulation of Fiat currency is regularized by a centralized banking system that has immersely contributed In the devaluation of Fiat money.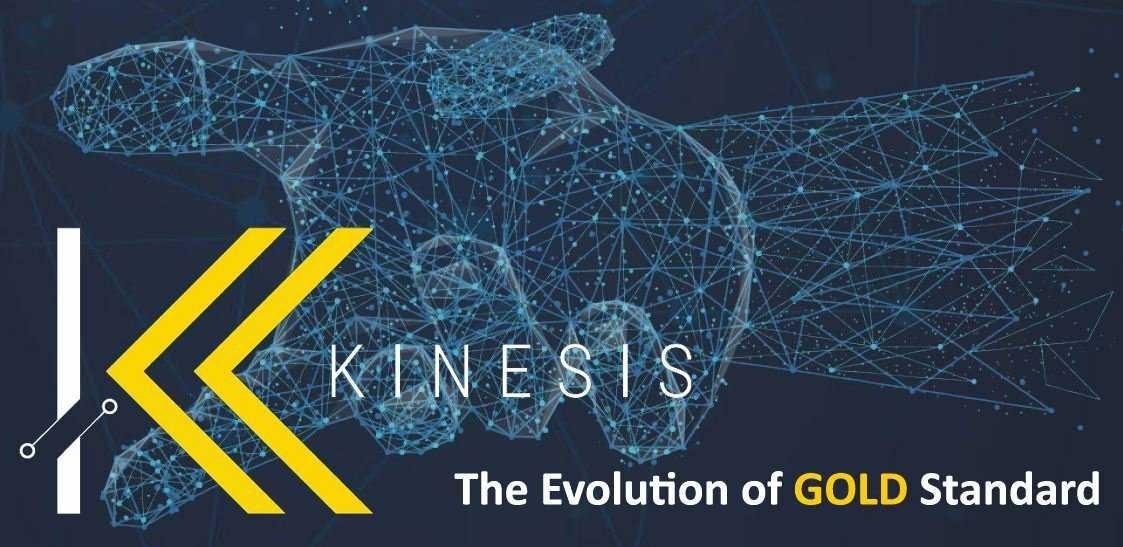 Kinesis Monetary System
Kinesis, in its world changing mission, embraces and rewards the use of its own currency, stimulating the movement of capital, acting as a system that encourages commerce and economic activity. Core to the mechanics of the system is the perpetual incentive and stimulus for money velocity. Outside capital is attracted into Kinesis via a very attractive risk/return ratio and then put into highly stimulated movement. This is achieved through giving money 1:1 direct allocated asset backing and then attaching a unique multifaceted yield system that promotes exchange and fairly shares the wealth generated by the Kinesis Monetary System according to participation and capital velocity. [source]
This is made possible by employing the use of key elements
1. Gold & silver
gold and silver which has served an a trusted means of exchange in times past and still hold high storage value is the primary currency on the kinesis platform. Gold and silver is backed 1:1 on the platform which simply implies that the full right and title of the bullion used in backing KAU and KAG coins is given to the owner of the coins which implies that the coins owner has maximum rights over his coins.
2. Yield
The returns gotten from the used of this currency which is also said as the economic yielding is unlike the interest yielded by bank from giving out loans. This returns are then used for commercial, institutional and reinvestment.
3. Crypto and blockchain technology
Blockchain which has proven to be secure, efficient and credible is also a medium the kinesis monetary system uses to meet users requirements.
Benefits of 1:1 backing
• Security
• Decentralizes the system
• maintains store value
• Increases trust.
• stability
The kinesis monetary system is made in a way that it can work on any stable and standardised system it is multi versatile. It can be traded, stored and exchange on any stable platform such as can be stored and exchange. They plan on going a step further to develop a kinetically charged cryptocurrency system with bullion, Fiat currency and any other asset that can be digitally or physically stored. What this does is that it makes the system monitorable and the returns can be supervised and infiltrated.
How does this benefits Regular users
with the partnership with the Allocated Bullion Exchange (ABX) which is a publicly traded company and also the worlds Electronic institutional exchange platform in Precious metals like gold and silver.
Regular customers are those who do not posses any financial electronic or digital monetary system skill what so ever they are those used to the system called the over the counter (OTC) system which requires the use of FIAT currency to executed transactions. Now this system has proven inefficient and insecure in the past. How does kinesis looks to solve this by integrating a mobile banking system that allows the use of kinesis currency for regular transactions like deposits, transfers and it also integrates the Use of MasterCard's and visa cards for regular daily transactions.
Kinesis Velocity Token
The Kinesis Velocity Token (KVT) is an ERC20 compatible utility token. This token will be used to raise the capital necessary to launch the KinesisMonetary System. Holders of KVT collectively earn a percentage of transaction fees from the business operators within the system.
The ITO is currently in pre-sale with the public sale launching on September 10th, 2018 through to November 11th, 2018.
Kinesis less volatility
Crypto currency volatility has added to the adoption problem faces by the cryptosphere because it has proven to be unstable as the value cannot be predicted. One minute it gains worth and the next minute it drops drastically. This has added to the limitations crypto faces currently. Kinesis is built to be less volatile to help solve the volatility problems being faced and with the backing of a stable legal tender (KAG & KAG) helpa achieve this which will help increase adoption and regularization of crypto.
KINESIS VELOCITY BASED YIELD SYSTEM
kinesis intends to appreciate its users for their participation by the rate at which them effect tradability with the kinesis currency. This encourage the return yield for economic output of the token.
Kinesis Yield system participation
Kinesis employs a return system that apprecites participants and that gain from. It comes in two forms.
Minter yield system
In improving and maximizing the use and movement of kinesis currency the team designs a yielding system that rewards users who creates Mints which is used in the regular market and also in the blockchain market. The participants are offered percentage share fees form each transaction. which means they more the mint the more the yield.
Holders yield system
This is a yield created for holders of the kinesis currency, there no much requirements to earn this yield all required is that the more the holders money is in circulation the mor yield they enjoy.
Affiliates Yield system
This yield is designed to encourage new user participation in the ecosystem. where those who bring in new users gets a return for a job well done.
Depositors Yield System
This us a yield system that is incurred when a depositor put in a huge amount as his first deposit a percentage of the transaction fees is given and also depositors can earn more on sir further use of the currency.
Conclusion
kinesis bring security through the use of blockchain and also looks at correcting the wrongs and mistakes of other and previous existing cryptocurrency. By bringing a monetary system that stands the test of time and can integeratd into any system available.
This is my submission to the @originalworks sponsored writing contest
My twitter link
https://twitter.com/konastone_ent/status/1036400013604282374?s=20
My twitter link here
https://twitter.com/konastone_ent/status/1036400013604282374?s=20
kinesis2018
kinesistwitter