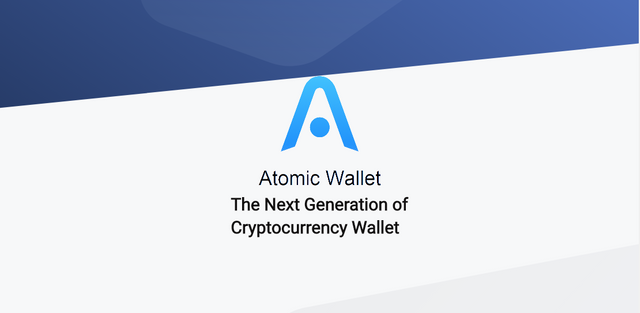 Intro
hi, guys back again with me in my blog, today i will tell you about the ICO project again, of course a ICO project, because in my blog I always tell the reader of my blog with ICO project news, today is ill tell you guys about the new Wallet for cryptocurrency, its not just a wallet, but it has many features on it and it will make you easier if you use this wallet, let me introduce you, Atomic Wallet. its a decentralized platform with blockchain system, secure system platform, and anonymous platform, in this post I will tell you about everything that I know about this platform if you have a question you can ask me in the description box below, or Private message me on Bitcointalk message.
What is Atomic Wallet?
From the short video above we can see, there are many features in the video like the atomic swap, and tell us there are many exchanger and wallet that robbed by the hackers, and they want to makes their platform is better than the other platform especially in the security sector with decentralized platform that we know and we use every day, also we can use this wallet for exchange our coin into another coin Peer to Peer with another customer directly without mediator. there is Atomic Wallet in the short video. ## Features ![features.png](

) on this platform, it will change the traditional platform because, in this platform, we will happy to use the many features on it, I will tell you guys about the features that I know in this platform,
Multi coins Platform: we can see in here that the platform is not only can save the 1 type wallet, in this platform, there are many coins that we can store d, like ETH, BTC, LTC, QTUM, XRP, and more than 300various coins
Exchange coin: in this platform, we can swap or exchange our token into another token, like if we have the 1 bitcoin and want to swap into ETH, we can use the features to get the instant swap without selling in the market (like the traditional method)
Security: in the ordinary platform we can see that the security is not good, we usually heard about the market hack and the coins and token on it have gone by the hacker. in this platform, the developer and team believe that this platform is using high technology in the security system because all control of your wallet is in your hand.
Dynamic Address: we can export and import the private key from the platform, so if we want to change atomic wallet software we just export our private key and import it in the new atomic wallet software, so the balance of the coin will automatically sync with new atomic wallet
Token Details

Ticker: AWC
Full name: Atomic Wallet Coin
Decimals: 8
Total supply: 100,000,000 AWC
Private sale: 0.3 USD
Public sale: 0.4 USD
Token sale: September 1, 2018.
Token Allocation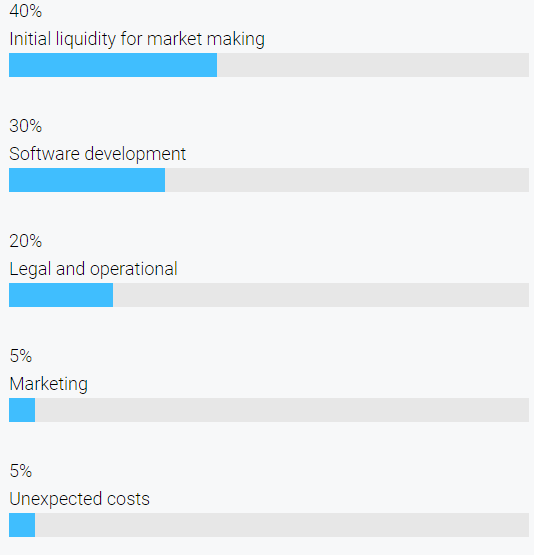 Roadmap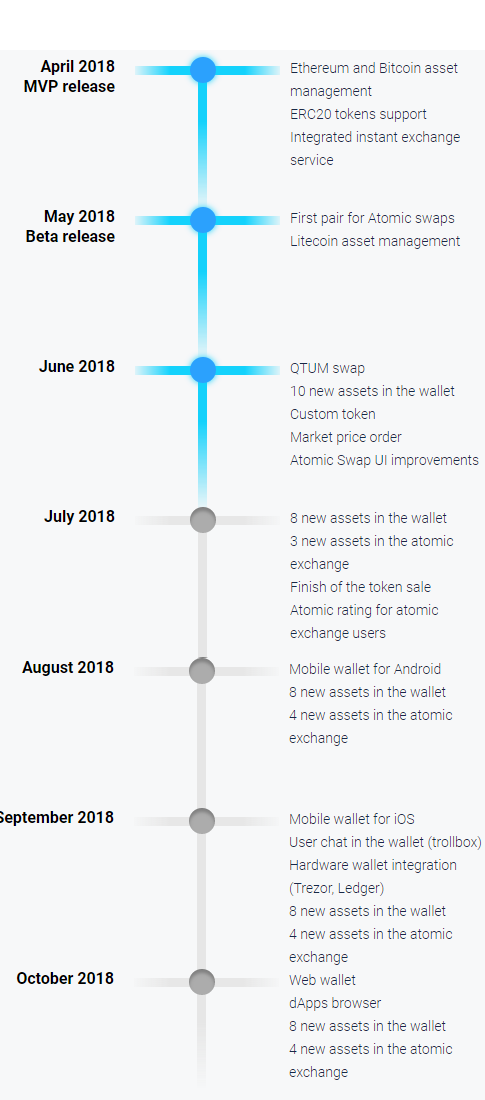 Teams

Follow and Subscribe the Social Media
if you want to know more about this project, atomic wallet, and if you want to get updates from this project you can follow and subscribe the social media below,
Conclusion
The atomic wallet can download at https://atomicwallet.io/ you can try the atomic wallet and try the feature on it, and you can give the suggestion about what features that developer needs to improve, I think this project is great, the team is very professional, the roadmap is very clear, and it will make the new innovation in this cryptocurrencies world by using the wallet that can use for any cryptocurency coin, swap it directly in the application, and can backup and restore our wallet with the private key that we have
to know more about me,
Author: gesdan
Bitcointalk Profile: https://bitcointalk.org/index.php?action=profile;u=1057473
Telegram Username: @jasson_albert
Eth Address: 0xbe10b9C0DbcC5CA1A7De2e3bF472345A7Bc85d2B