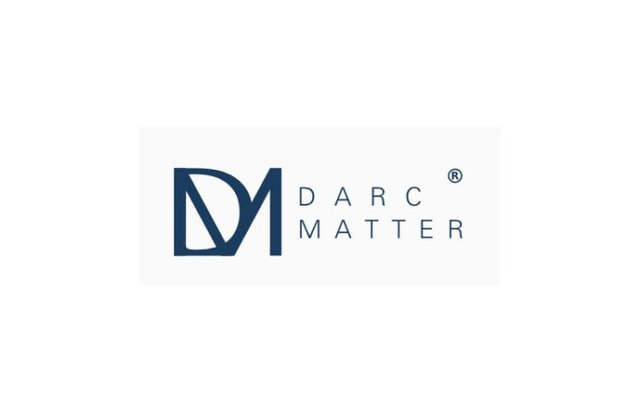 Project Overview
DarcMatter was founded in 2014 with Headquarter in New York City and also has offices in Shanghai, Hong Kong, and Seoul, South Korea. DarcMatter was rated as Top FinTech platform from over 4 countries. DarcMatter is a global platform already in operation. They operate by creating a healthy playground for investors and fund managers to connect freely, access fund documentation and invest in already researched investments online as against the traditional offline transactions being done. For the past three years, Darc Matter has already offered more than 150 live fund products that amounted to over $6.5 Billion worth of assets. With their fin-tech management platform, they have already gained the trust of so many business partners that have entrusted their financial management schemes to Darc Matter. Unlike others, Darc Matter is already fully-functional and growing. They hope to increase their presence with added functions that are all aimed to make Darc Matter investors and asset manager's interaction to the platform a lot better with broader opportunities.
The problem of transparency in financial operations in the modern world is acute. Often, management companies violate the accuracy of accounting, reflecting non-existent transactions on accounts. Investors receive less profit, and unscrupulous managers add hidden money to their personal pockets, pretending the pay large fees to non-existent firms. As a control at the end of the reporting period, investors are provided with a report that makes it impossible to identify if there are fake operations.
Many of us already want to invest but do not know how to, where to, and what to do to get started. In today's time, the value of investing has grown along with the so many investment opportunities that have rooted. With the added Blockchain Technology potentials, investors now have an outlet to invest both in the physical and digital world.
To address a few of the so many management issues of assets managers and worries of many investors, the great minds behind Darc Matter have given the world a financial management solution that will make investing and asset managing a whole lot easier.
What Darc Matter mainly wants to provide is accessibility, transparency, seamless access and interaction between investors and fund managers on their investment class assets and cost-efficient procedures to all platform users.
ICO AND TOKEN INFORMATION
To perform calculations on the platform, DMC tokens are used. A total of 1 billion tokens have been issued, of which only 50% is allocated for sale. The project has already successfully finished preliminary sales. Investors have an opportunity to participate in the company ICO and the price of each token will be $0.2 during the sale.

Roadmap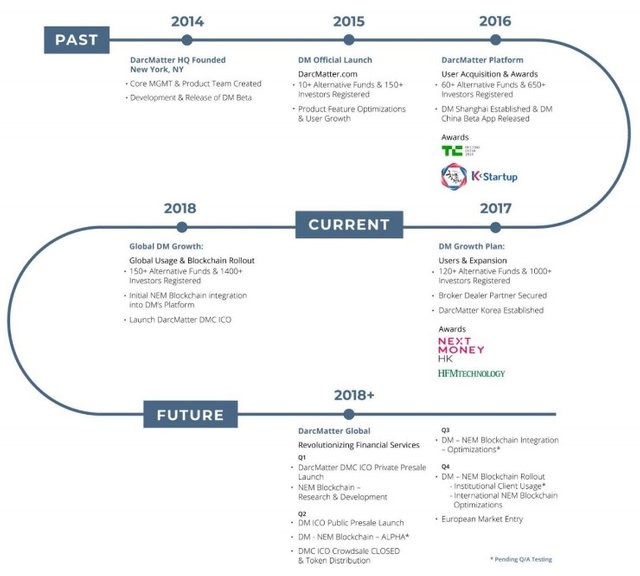 Conclusions
This is an interesting project that every investor worth to pay their attention. Darc matter is a legitimate organization wandering into the crypto space and this is an existing business that has been in operation for a while and they have a good track record with a global outreach without forgetting it has an award as one of the top fintech in more than 4 countries in the world.
DarcMatter Coin Introduction Video
https://www.youtube.com/watch?time_continue=1&v=KPPG3eI4IDc
Important links