Papyrus ICO Overview | The World's First Scalable Blockchain Protocol for Digital Advertising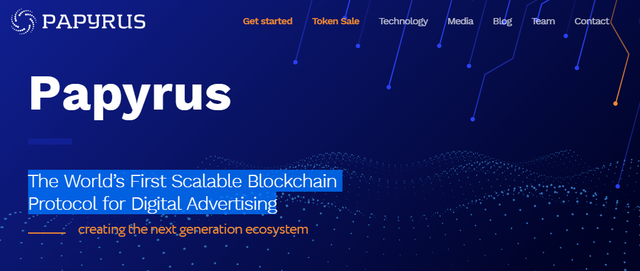 ---
---
Hey folks, @cryptokraze here with another overview about the upcoming ICO (Papyrus). This will include what this ICO is about, what it will bring to crypto world and why it is worthy for me to invest in it.
---
---
ICO SUMMARY
---
| SYMBOL | PPR |
| --- | --- |
| END DATE | 31ST JULY, 2018 |
| TOKEN TYPE | ERC20 |
| PLATFORM | ETHEREUM |
| TOKEN PRICE | 1 PPR = 0.055 USD |
| TOKEN AVAILABLE | 450,000,000 PPR (45%) |
| TOTAL SUPPLY | 1,000,000,000 PPR |
| HARD CAP | 17,500,000 USD |
| ACCEPTING | ETH, BTC |
| BONUS | UP TO 10% |
---
---
ABOUT THE PROJECT
To utilize the modern technology – blockchain to create a modernistic platform to become the industry standard for digital advertising
A powerful platform leveraging on functioning of smart contract technology to create a fully open transparent, and fairness system
PAPYRUS -- A decentralized Advertising Ecosystem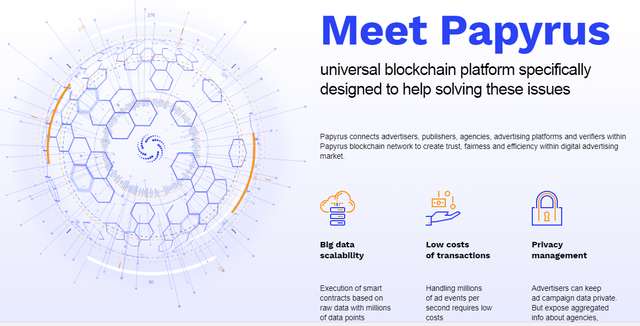 ---
---
WHAT WILL IT BRING TO CRYPTO WORLD
Papyrus (PPR) token – will serve as the native cryptocurrency within Papyrus platform
It will make boom the market capitalization of crypto world ass the digital industry is worthy $200 + billion
The adoption of PPR token in the advertising world would the expansiveness of cryptocurrency and crypto world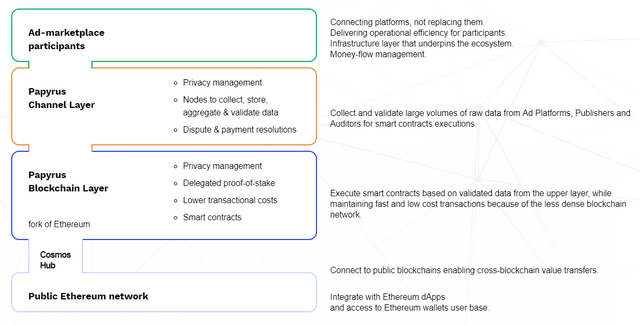 ---
---
WHAT ARE THEIR FUTURE PLANS
To build a robust, cogent platform for data scalability
To build a new technology stack that will disrupt the chaotic and inefficient pattern of digital advertising
Papyrus – will build a sophisticated platform that will reduce non-human traffic and other fraud between participant
To establish a unique feature that allow low transaction cost as well as execution of smart contracts base on the volume of large data
---
---
WHY IT IS WORTHY TO INVEST
To produce and incentivizes environment that will encourage developers to create more and more applications that will solve practical tasks in advertising
It will eradicate the long, inefficient intermediary between the digital advertisers and publishers
Papyrus – will enforce payment in real-time without paper agreement this will be aided by blockchain technology
It aim to provide 360 digital advertising ecosystem that will addresses and provide a real technical solution that are embedded traditional digital industry
The total amount of PPR will be limited to total amount created during the initial PPR token sales
Papyrus will compensate customer directly for voluntarily sharing their personal data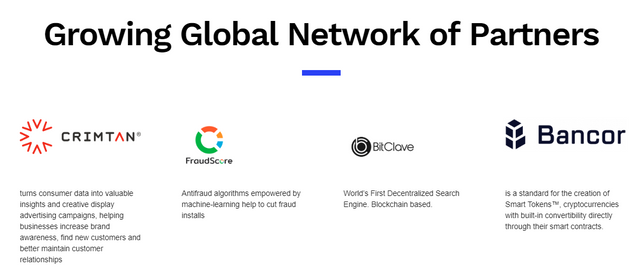 ---
---
I have read Paypyrus ICO white paper and assembled this information. For further details, you can visit their official website.
---
---
Have a look on my other Posts
Eligma ICO Overview | Artificial Intelligence Driven and BlockChain Based Commerce Platform
eCoinomic ICO Overview | Collateral Loans for Crypto Owners
VINchain ICO Overview | 100% Trustworthy Vehicle History on Blockchain
---
---
Disclaimer
This ICO information is just for the interest of Crypto Lovers and should not be considered as investment advice. If you want to take this opportunity, then invest only what you can afford.
---
Images Sources: https://papyrus.global/