---
---
Hey folks, @cryptokraze here with another overview about the upcoming ICO (Knowledge). This will include what this ICO is about, what it will bring to crypto world and why it is worthy for me to invest in it.
---
---
ICO SUMMARY
---
| SYMBOL | KNW |
| --- | --- |
| START DATE | 26TH FEBRUARY, 2018 |
| END DATE | 8TH APRIL,2018 |
| TOKEN TYPE | ERC20 |
| PLATFORM | ETHEREUM |
| TOKEN PRICE | 1 KNW = 1.00 USD |
| CROWDSALE AVAILABLE | 65,000,000 USD |
| ACCEPTING | BTC, ETH, AND LTC |
---
---
ABOUT THE PROJECT
Knowledge.io aim to utilize the power of blockchain technological know-how to devise a platform which will compensate and celebrate knowledge
To harness blockchain technology to enable the valuation of knowledge and the exchange of values thereof
Will design a platform which will make competitiveness for knowledge more fun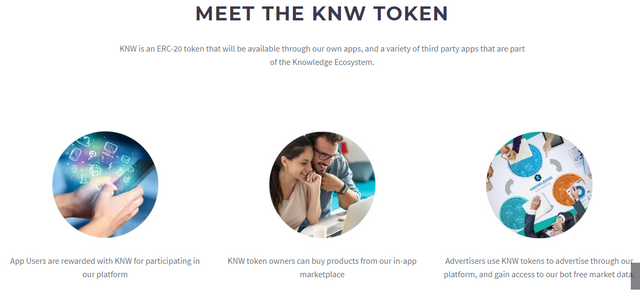 ---
---
WHAT WILL IT BRING TO CRYPTO WORLD
Participants would be rewarded with KNW tokens
It will bring more and more people to explore the crypto world and crypto currency
---
---
WHAT ARE THEIR FUTURE PLANS
Aim to find the solution to the problem of users' inability to examine the veracity of statements on social networks and online marketplace
Will generate a platform – knowledge source which will bestow revolutionary personas advertiser
To establish a memory spar that will focus predominantly on retention of memory both the long and short

---
---
WHY IT IS WORTHY TO INVEST
John McAfee is a senior advisor at knowledge
Users are in a position to solicit and publish vetted professionals feedbacks for products from users having superior knowledge
It features knowledge funnel which will include:
Knowledge Lines which outline the deepness and breadth of a person's knowledge about a topic or activity
Interest Lines express how interested one is in relation to any sort of area in their life.
Review Lines define how a person's actions are viewed by other individuals.

---
---
HOW TO PARTICIPATE in ICO
Visit www.tokens.knowledge.io
Sign up with your mail address and a confirmation mail will be sent to your mail address
Confirm the link sent to your mail
Make deposit via the channel the link leads to
Buy KNW token
---
---
TOKEN SALE OFFERED by KNOWLEDGE
Pre-sale: Early bird
Token price - $1
Min. purchase – 200 KNW
15TH JAN-11TH FEB, 2018
BONUS – 65%
Stage 1
Token price - $1
Min. purchase – 200KNW
12TH FEB-25TH FEB, 2018
BONUS – 25%
Stage 2
Token price - $1
Min. purchase – 200KNW
26th FEB – 11th March, 2018
BONUS – 10%
Stage 3
Token price - $1
Min. purchase – 200KNW
12TH MARCH¬ ¬-25TH MARCH, 2018
BONUS – 5%
FINAL STAGE
Token price - $1
Min. purchase – 200KNW
26TH MARCH - 8th APRIL, 2018
BONUS – NO Bonus

---
---
I have read Knowledge ICO white paper and assembled this information. For further details, you can visit the official website of Knowledge.
---
---
Have a look on my other Posts
Bee Token ICO Review | The Future of Home Sharing
PolySwarm Nectar ICO Overview | Decentralized Marketplace for Anti-Malware Engines to Protect You
ArcBlock ICO Review | Building and Deploying Decentralized Blockchain Applications
---
---
Disclaimer
This ICO information is just for the interest of Crypto Lovers and should not be considered as investment advice. If you want to take this opportunity, then invest only what you can afford.
---
Images Sources: https://knowledge.io/