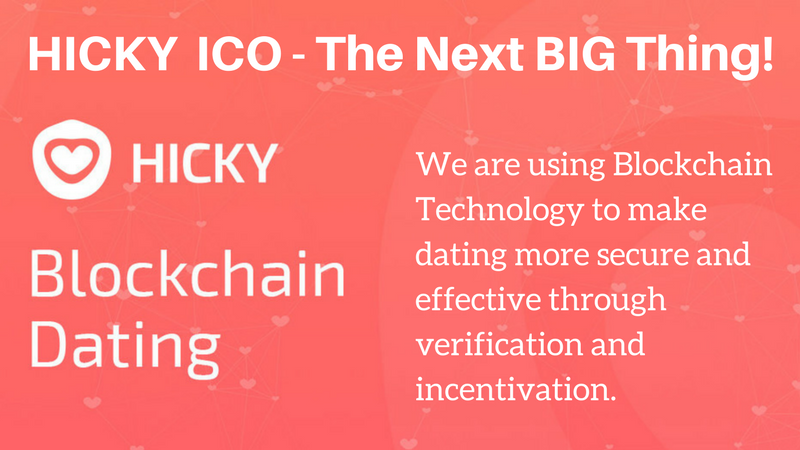 Happy Valentine's Day and Happy First Day of a Hicky Token Crowdsale!
Hicky and Valentine's are a perfect match!!
All you need is love and Hicky will help you to find it!!
HICKY - Trailer from Hicky on Vimeo.
Online dating is becoming more and more popular. Today we have a whole plethora of online dating systems, websites, and apps designed to help singles find a partner and even create a family. Apps like Tinder have completely changed the way people meet, but in spite of the Tinder and other dating apps success stories, online dating is far from being perfect. There are serious problems with fraud, fake identities, hacked accounts or even hacked platforms, outrages fees after the initial free messages, etc.
Hicky, the first decentralized dating platform is going to get rid off all those issues and completely revolutionize online dating. It will enable fair, secure and democratic dating, without all those mismatches, fakes and other troubles. It will enable trust as the foundation for new online relationships.
Hicky will solve the issue of the real looks not matching the profile photos by introducing a face-scanning system. It will eliminate the possibility of scamming and spamming through its unique biometric verification.
In addition, Hicky's matching system is refined by Artificial Intelligence algorithms based on more than 10-years of experience in the leading dating agencies worldwide.
Hicky's platform strength is supported by its strong team of experts. The team consists of online dating veterans, blockchain developers and marketing experts and community builders, including Hermione Way (the ex-head of communications for Tinder), Yasin Qureshi (the Naga Group founder and executive director), and Timothy Galebach (the co-founder and CTO of BlockMason.io).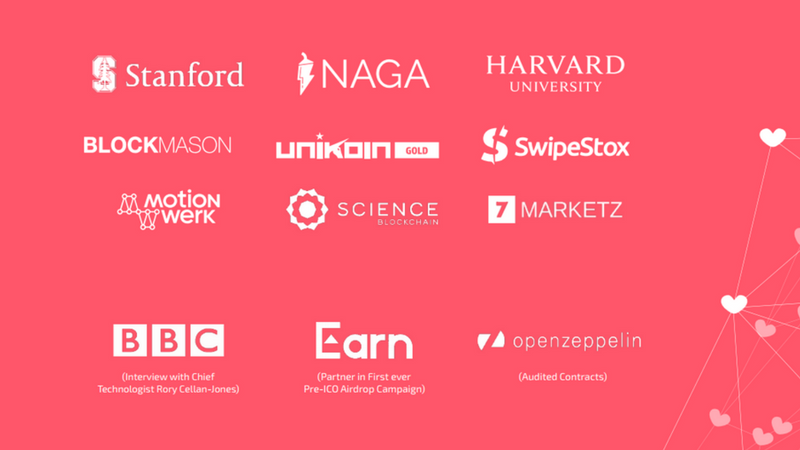 At the core of the Hicky product lies the Hicky Token, empowering and encouraging real and interactive social behavior. The HKY token will be used for specific functionalities within the system including messaging and verification. All interactions within the platform will require HKY in some way. Participants in the network will be always either earning or spending HKY when they engage.
You may read more about the token use from the White Paper
https://hicky.io/assets/pdf/Hicky_Whitepaper.pdf
Token Summary
Start date: 10:00 AM (CET) on February 14, 2018
Payment methods: ETH, BTC, LTC
Soft cap: 3.000 ETH
Hard cap: 36.000 ETH
Token exchange rate: 7.500 HKY per ETH
Total token supply (max): 481.500.000
Token Allocation: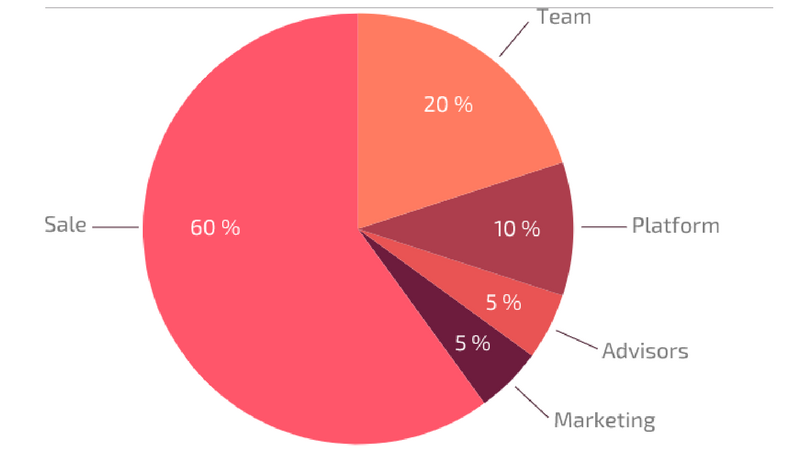 The signup process allows the user to participate in the Public Sale with ETH, BTC, LTC.
Every token buyer will receive a personal address (for each cryptocurrency) after signup and
email confirmation.
In order to receive the HKY tokens and make them visible in your wallet, you need to
specify your address from an ERC20 compliant wallet. Do NOT enter your address from your
exchange wallet.
Step by Step Guide
Register on Hicky website
Provide your email, set a password and agree to Terms & Conditions.
Verify your email and password and login
Choose the currency (ETH, BTC, LTC) you want to send in order to purchase HKY.
Choose the amount you want to participate.
You will be presented you with your personal address to send tokens (if you choose BTC, you will be showed you your personal BTC address. If you choose ETH, you will be displayed your personal ETH address etc.)
Enter the address of your ERC20 compatible wallet in order to get your tokens distributed within 7 days after the token sale.