Onam: Secure, Scalable, Regulatory Compliant Cryptocurrency Exchange.
  Adapt or Die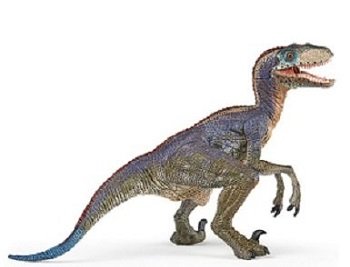 The dinosaurs of our history of evolution today are nothing but history because they chose the negative side of the two way traffic of survival, they failed to adapt so they died. They disappeared sixty 60 million years ago after about a hundred million years of existence when they could not adapt to changing climatic conditions. The history of nature is therefore very much the history of adaptation to changing circumstances. A business enterprise is not dissimilar from a dinosaur neither is it they immune to the law of adaptation, ignore rapidly changing circumstances and doom is sure! Adapt to and anticipate changing circumstances and be sure to be strides ahead of  competitors. The world of Digital Asset trading is one that perfectly represents an ever changing space that requires adaptation by stakeholders in order to remain relevant hence the more rapid the pace of change, the more dire the consequences of sticking to old ways. While most Exchanges have chosen the way of the Dinosaur by refusing to adapt to the security and compliance needs of contemporary Cryptocurrency Exchange, Onam pretty much understands the need to adapt. 
***
Introduction 
Perhaps the most important thing to human existence which has facilitated, enhanced and continues to move humanity is a financial system, a means of exchange and a store of value through which exchange is done and value is held. Cryptocurrencies for the first time ever have presented to the human race and the masses, a store of value an individual can have some form of original control over and so promises to place economic power at the disposal of the common man thanks to the blockchain. However, central to the actualization of the crypto dream are cryptocurrency exchanges which are responsible for giving access to cryptocurrencies through trade and exchange. Cryptocurrency exchanges therefore serve as a gateway and  a means of entry into cryptospace. However, in the fast paced and rapidly growing Crypto market, Exchanges are still faced with draw backs which must be overcomed. 
CryptoCurrency Exchanges and Challenges
The drawbacks of crypto exchanges which they must adapt to by surmounting in order to grow into the future of seamless digital asset trading include:
(a)  Security Threats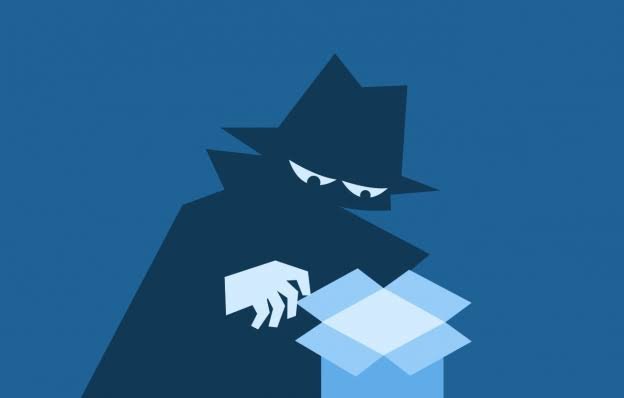 Foremost among the problems of crypto exchanges has always been a pitiable lack of security. Beginning from the Mt. Gox exchange hack of 2011, several exchanges have been hit with varying degrees of losses through the hack of their systems by hackers. The desire to hack and steal funds is what one may call natural with humans, however the inability to protect customer funds entrusted under the care of Exchanges is the real danger and problem which Exchanges need to adapt to by overcoming. The danger only gets real as Crypto markets grow larger which necessitates the need for quick adaptation to the threat of insecurity.
(b) Non Compliance with Regulations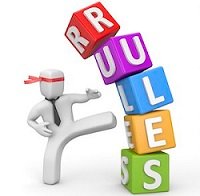 The initial sentiments of total disapproval of cryptocurrencies by regulatory agencies have long since given way to the desire to rather regulate crypto space  as a result of its far reaching implications and financial effects. However most exchanges do not comply with these regulations therefore risking closure as well as sanctions. THe failure to comply with regulations nor build platforms that would anticipate possible regulations has more than just made a dent crypto space as whole. Most ICOs also do not comply with regulations hence they may just be scam over ambitious projects who just wish to take financial advantage of unsuspecting users. The need to comply to regulations is therefore very much paramount, what we do not see yet.
(c) Manipulation of Crypto Markets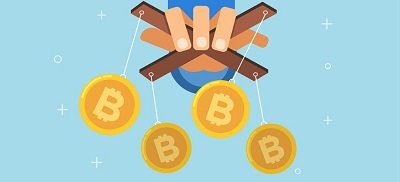 In a volatile market like cryptocurrencies, manipulations abound. These may include pump and dump schemes aimed at duping unsuspecting investors who may not be aware of the hogwash they enter into and so more often than not end up loosing money. Manipulation of markets is a serious dent on crypto space as a whole and it only adds to the disdain to know that Exchanges are sometimes involved on these market manipulating techniques.
(d) Inability to Scale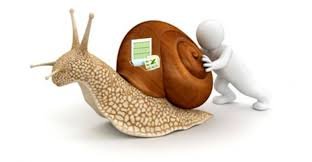 Scalability remains a major issue for most cryptocurrency exchanges. The ability to operate to scale means  being able to handle a high number of transactions per second such that as the number of users increase, trade matching engines are not strained. However, most exchanges lack the scalability that is required for utmost performance.
(e) Bad Customer Support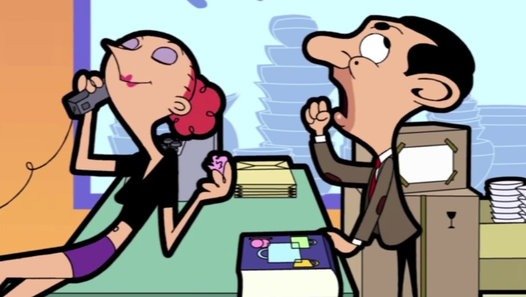 The corner stone of any business endeavor which wishes to survive is vibrant customer support that tends to the enquiries and problems of customers with utmost care and dedication. However, this is not the case with most exchanges. I had a friend who couldn't access his funds for withdrawal on one of the top exchanges, despite several messages to customer support no response was forthcoming, tired he stopped trying to contact them and gave up on his funds and the exchange too.
Hence adaptation is the key to survival, Onam is a pretty much adaptive project that recognizes the problems of current Exchanges, understands how they are failing and improves on these weaknesses. Lets talk about Onam. 
Introducing Onam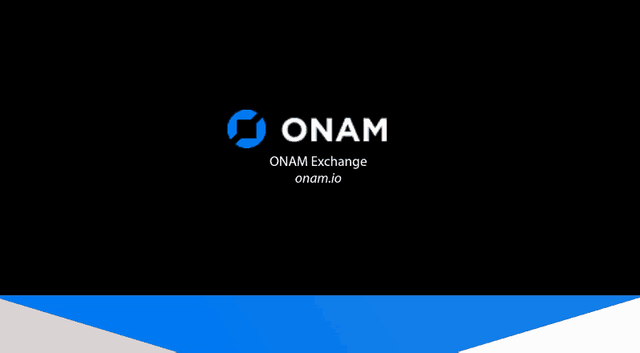 Very few projects especially in the Crypto Exchange space as yet recognize the priceless need to adapt to changing circumstances, Onam recognizes that need. A recognition which has brought forth a secure, scalable and regulatory compliant cryptocurrency exchange. Onam integrates the most advanced of security measures to ensure the safety of funds and also provides various tools which are necessary for seamless trading experience for everyone. Onam introduces machine learning algorithms into the Exchange sector with its Advanced Threat Detection, Intrusion Detection and Supervision Systems that is poised to deliver to users the optimum experience of trading as well as a new feel of security, scalability and compliance.
Onam also adapts to the problems of the Exchange Industry by completely solving them through innovative means spearheaded by Onam's highly qualified and vastly experienced professional team. 
Onam's blueprint to eradicating problems and completely adapting to the needs of an Exchange in the face of mass adoption are discussed hereunder;
(a) Optimum Security through Machine Learning Technologies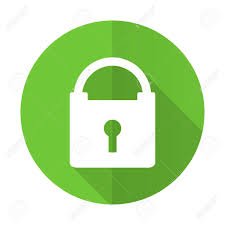 One of the main  challenges which continuously plague Exchanges is the being secure. Onam pretty much understands this and aside from integrating all the necessary security measures from anti phishing  systems to two factor identification solutions, Onam also adds machine learning to the !is with its Advanced Threat Detection, Intrusion Detection and Supervision Systems.  The advanced threat detection machine learning  algorithm  is able to track down and reveal potentially harmful irregular behaviour even before it becomes full blown. Quarterly Third Party Security Audits carried out by Onam would also go a long way in forestalling sang security threat by the objective testing of Onam's security systems by competent third parties.
(b) Built for Mass Adoption, the Fastest, Most Scalable Exchange.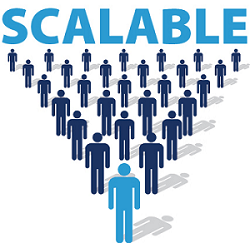 With Onam's transactional speeds of up to 10 million transactions per second and latencies of only about 40 nanoseconds, Onam is pretty much the fastest exchange yet available.This comes as no surprise hence Onam is built around the core belief that if scaling is not fast, it is too slow. Onam's engineering team have therefore put massive work into building trade matching engines that are highly scalable being able to handle high number of trades without being strained or over tasked, a necessity for an Exchange in order to survive post mass adoption transaction peaks.
(c) Real Time Market Surveillance Eliminating Market Manipulations.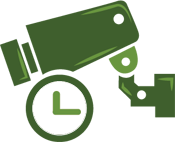 Market manipulations is one thing that is really harmful to the crypto universe and portrays the otherwise revolutionary idea of cryptocurrencies as simply a scamming scheme. Onam however comes to the rescue with its Machine Learning driven Real Time Market Surveillance that analyzes trades to reveal suspicious activity common to market manipulation attempts. Exposing manipulation attempts have the priceless advantage of enabling unsuspecting crypto traders who would otherwise fall prey to these techniques to identify such moves and so avoid them using Onam's Suspicious Activity Reports.
(d) Built on Regulatory Compliance, the Way to Crypto's Future.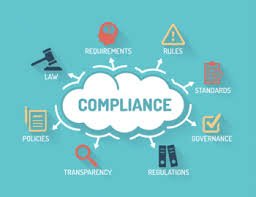 With the growing regulation of cryptocurrency by supervisory agencies such as the SEC in US, the need to be regulatory compliant is dire now more than ever. Cryptocurrencies are being considered as securities and its unconforming ICOs are being subpoenaed for unregulated sale. Onam pretty much understands the need to be compliant and so has retained the services a top law firm who would handle the legal implications of running Onam thereby increasing the trust of the masses and attracting large institutional investors who would not want their investments to be at risk of loss through non compliance.
(e) Highly Efficient and Supportive Customer Support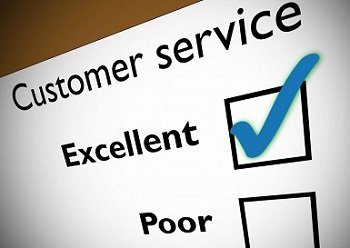 Unlike what seemsnthe the norm in the Exchange industry, Onamnis offering a robust customer support system that aims to address each raised issurpe within 15 minutes as well as offering live web support indifferent languages. As a user, there is no better sense of relief than knowing that the entity you deal with is ultimately committed to your cause. Onam's highly efficient 24/7 customer support is nothing less than highly welcome hence it will help stoke investor's trust in the system.    
 (f) Lowest Transaction Fees in the Industry   

Transaction fees are needed to keep an Exchange going, that much we know, however, charging exorbitant transaction fees per transaction becomes a problem. Onam on the other hand introduces an all time industry low transaction fees bringing to a stop the trend of high transaction fees which do nothing but scare away investors.  
A look into Features Evolved by Onam to Adapt to the Needs of Contemporary Crypto Exchange.
Onam provides a ready made cryptocurrency exchange that is ideal for traders and institutional investors with a wide array of tools that ease trading begining with its very much advanced matching engine that is yet the fastest as well as security systems that are driven my machine learning. Onam's Trade Assistant  would serve as an intelligent partner to traders through Trade Alerts and Signals allowing traders to limit their risks and improve profitability. Onam also features a multi-language live support for users unlike most exchanges who are insensitive to the plight of users.
Other pace setting features of the Onam exchange include;
Onam offers traders the ability to create bots customized according to their own parameters and indicators such that the bots can automatically trade and hedge positions without direct human involvement.
Trading cryptocurrencies comprises of various types of orders, Onam makes provisions for a variety of advanced order types like Trailing Stops which is an order to buy or sell a security if it moves to an unfavourable position, Take Profit, which specifies at the exact price to close out a position. Others include, Iceberg Orders, Fill or kill and One Cancel.
The composite index fund enables users to gain access to a wide variety of cryptocurrencies in a smart and secure way.
 Margin trading refers to the practice of using borrowed funds from a broker to trade a financial asset, which forms the collateral for the loan from the broker, Onam integrates this all important facility in their systems affording users more conveniences.
By allowing users to lend their funds to margin traders, such lenders are guaranteed the unique opportunity to earn interests on such funds lent out.
Onam is pretty much committed to the success of traders. This is evident in the inclusion of a paper trading feature such that novice traders can simulate trades without actually committing real and actual capital to trading.
Advanced Charting Capabilities
Charting is integral to efficient trading, instead of leaving users to spend extra funds on third party chart maker providers, Onam provides the technical analysis tools that would allow users to chart their assets within the Onam ecosystem.
Onam provides the Over-the-Counter exchange procedure for large and institutional investors thereby effectively removing the volatility factor of crypto while also acting as escrow to ensure safe and smooth exchange.
Adapting to the Security Threats of Exchanges: Onam's Enterprise Grade Security

The code for survival has always been adaptation, for as posited by Darwin, it is not the most strong or intelligent of species that survive but the most adaptive. Onam understands this rule. TheExchange Industry is one that has grown into one of security threats, Onam in turn has put forward top notch security as never seen before.
Onam has developed various security measures based on Machine Learning foremost of which is the Anti Market Manipulation System (AMM) which is monitors the market in real time to single out market manipulation attempts and thus identify potential risks to market conditions even before real harm is done. The AMM would also ensure that offending accounts are flagged for investigation.
Onam is also developing an Anti Money Laundering (AML) system also powered by machine learning that would constantly crawl through user data and analyze such data against various international databases and watch lists in order to nip money laundering attempts in the bud. 
Furthermore, Onam has partnered with BitGo, the best institutional-grade cryptocurrency investment services provider in order to leverage its tested custodial services while also leveraging advantages such as certain disclosures and policies that can only be achieved through a tested and qualified custodian.  BitGo would also help keep user's funds completely safe.
In addition to the above, Onam would be subjected to quarterly audits by qualified third parties to make sure the Onam platform is without any security risk and to add to Onam's fail-proof security, Onam's employees would also be subjected to background checks and also receive compliance training  in order to sieve out those who may not mean well for Onam. 
A Step Ahead of all Competitors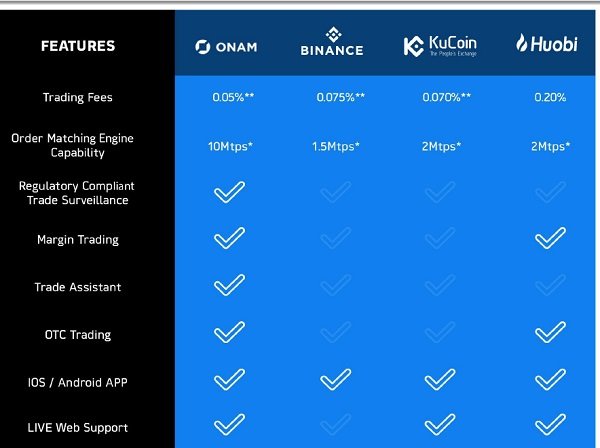 The above image pretty much envisages what comes with the ability to adapt to changing circumstances in a business environment -Leadership. Onam pretty much leads the pack of Exchanges because it understands the flaws of current conventional exchanges and has acted by providing a robust platform filled with features for the trader's convenience and has poised crypto for mass adoption.
Onam's User Interface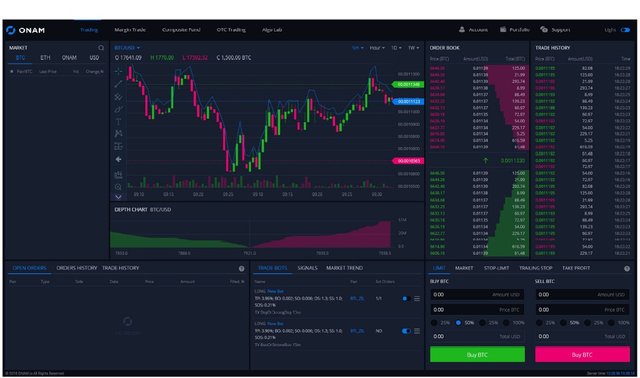 The Onam Token and Its Utility and the Onam ICO

The Onam token is named Onam, an ERC-20 compliant Ethereum based token. Onam tokens are important and integral to the full utilization of the Onam platform. With the Onam token, users will be able to cut back trading fees and unlock other cool features of the Onam platform including but no limited to Trade Assistant, Market Scanning Tools and Trade Alerts and Signals. Token holders will however not be entitled to any voting rights or profits by virtue of possessing the Onam token.
The Onam ICO is ongoing, it began on the 1st of October and would end on tehe 21st of December 2018. Onam's ICO is compliant to the regulations set forth by the SEC hence such full compliance is the key to avoiding future problems. Crowdsale participants must however pass both Anti Money Laundering and Know-Your-Customer based verification processes in order to claim their tokens.
The Use Cases
Use Case 1: Auto Trading for the Busy Aisha
Aisha has been very much interested in trading cryptocurrencies, however as a nursing mum and day time teacher she can't fulfill this dream. However, with Onam's Auto Trading capabilities, Aisha customizes her bot based on the ready made strategies created by expert traders on the Onam platform. Since then, she is able to make considerable profit while trading while she never really gets down to spen hours doing the job herself.
Use Case 2: Security and Compliance leading to Mass Adoption
The Benista group of companies want to diversify their portfolio into crypto, however, they hear about the closures of various exchanges as a result of non compliance with regulations as well as the all too rampant hack of cryptocurrency exchanges. Benista then decides not to invest in crypto. However, with the emergence of a regulatory compliant and secure exchange as Onam, Benista finally diversifies into crypto along with all its group of companies.
Conclusion
 Onam heralds a new dawn in the evolution of Exchanges, an evolution from the non-compliant, insecure Exchanges to an exchange that is  both secure and aims for compliance a well as low transaction fees and scalability. Onam's integration of machine learning algorithms to its security apparatus is also an added advantages that would help stoke the confidence of investors. Onam's feature rich platform with capabilities like Paper Trading is also very much an el-dorado for traders. 
The Team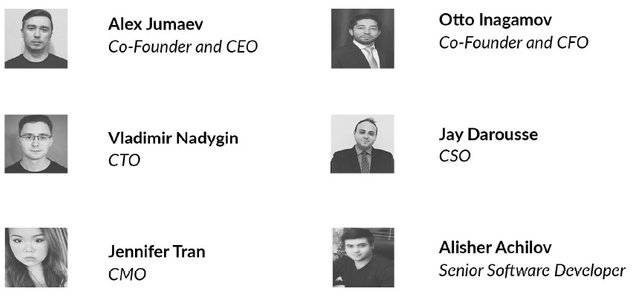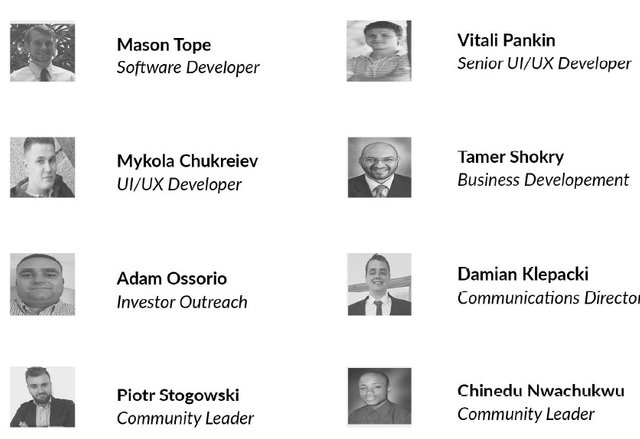 Onam's Roadmap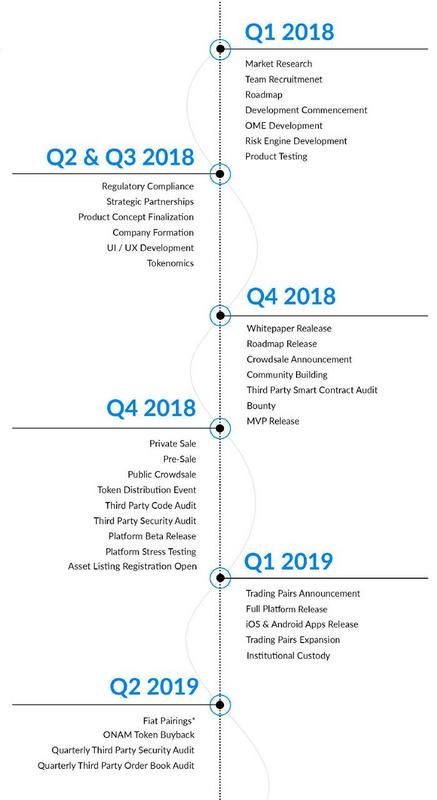 More Information & Resources: