Gullfoss, Thingvellir and the geysirs of Haukadalur form what is known as "The Golden Circle". It is very popular amoung the tourists.
Gullfoss literally translates to "Golden Waterfall" in Icelandic. This is because when the sun shines on top of it, the water turns into golden and brown color. This is because this water is the melting glacial water. And it carries a lot of sediments that glacier or glacier's ice has carved off of the earth throughout time.
Gullfoss is the largest waterfall in Europe and is 200m above sea level. It's water flows into the river Hvita(meaning White River).
You can view the waterfall from different levels, the lowest level is up close and the water will literally spray you well and your camera. Here are some photos from the lowest level. The sun had hidden away and the weather was quite windy. It was freezing cold. But even with shaking hands, the pictures turned out well.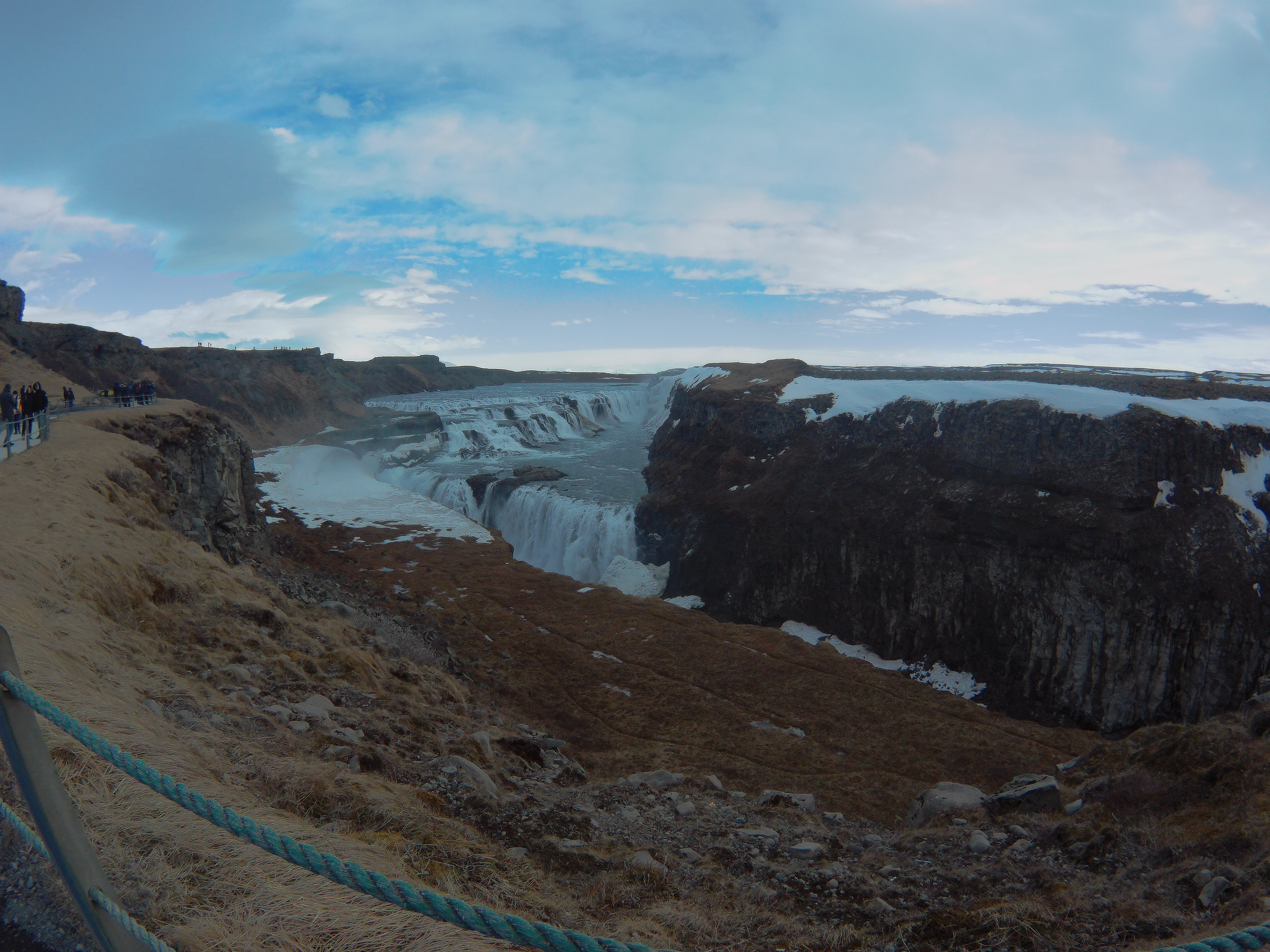 Some photos while climbing up the levels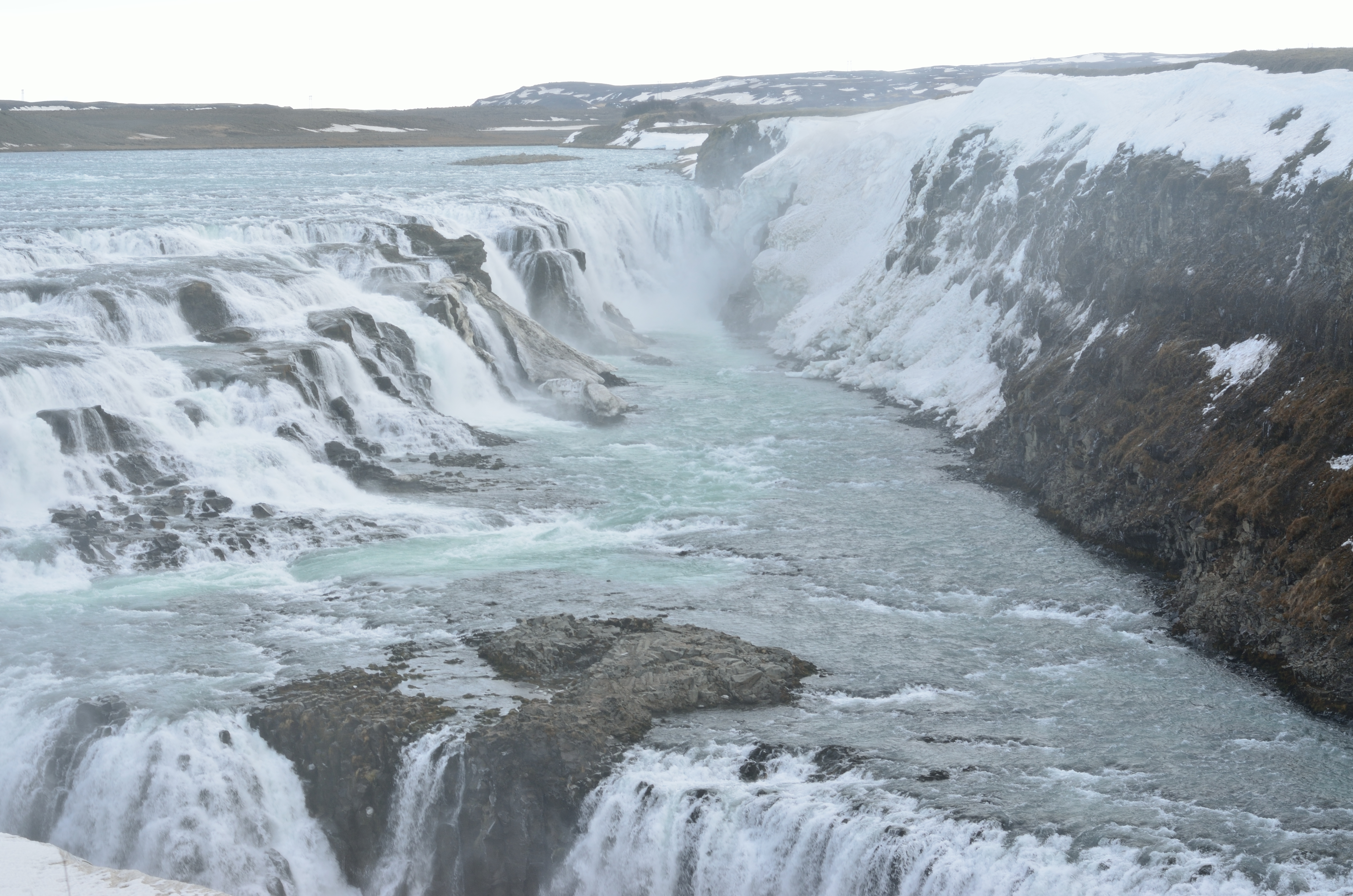 From the upper most level you get the whole overview of the waterfall. It is simply spectacular.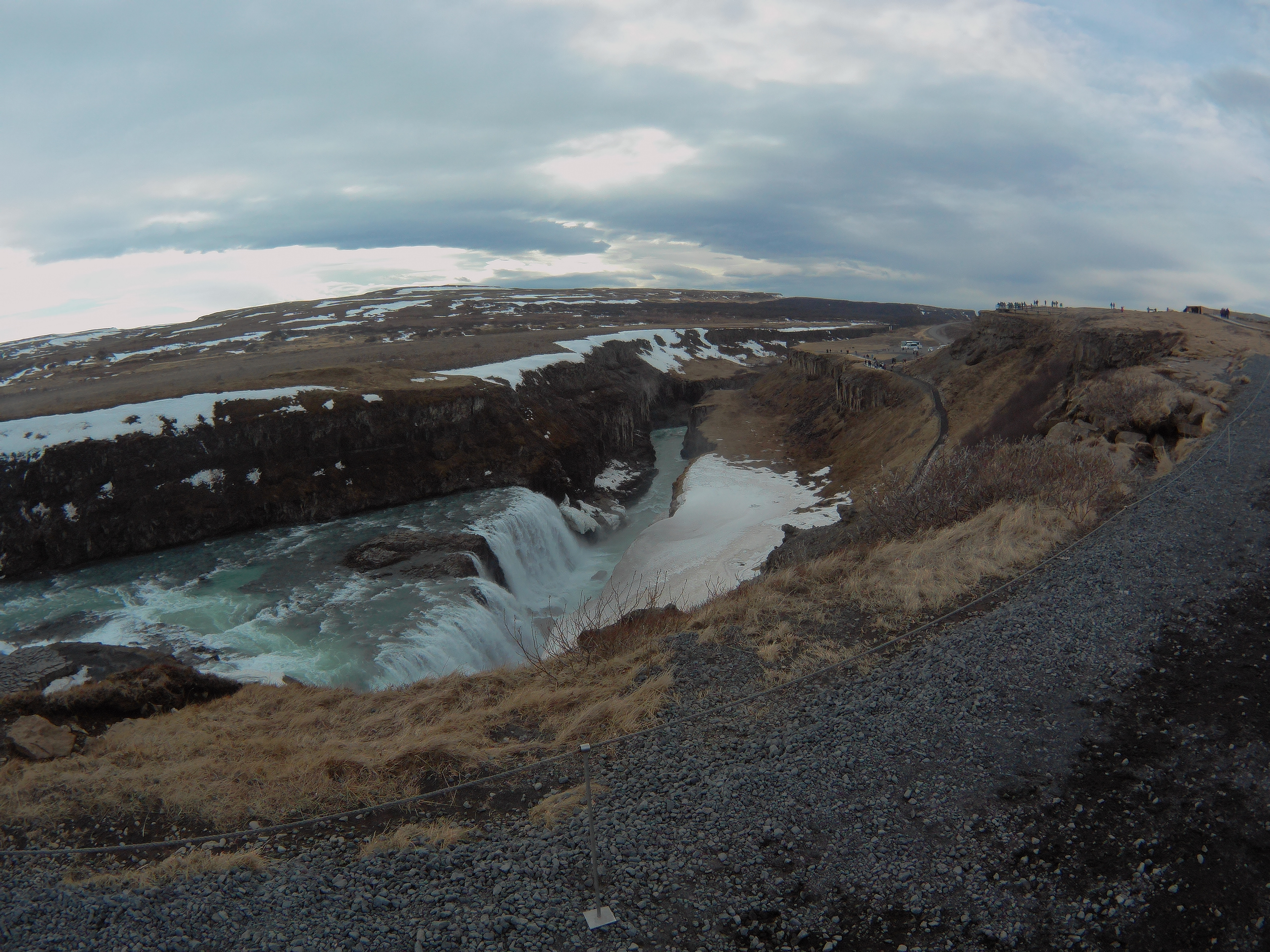 All the photos have been taken from Nikon D5100 and Action Camera.