IBT Survival Island - Leaked Content - SMT PC Game
We are getting closer and will have the first  round of official closed tests kicking off soon -  Xmas has hit us and  even unpaid developers who make free games need a break….err.. maybe.   
While we wait for the excessive food and drink to  pass I thought I'd celebrate with everyone by leaking a few sneaky  screen shots of the new IBT battle mode (Pssst! Don't tell Roach! it's  not build yet and he doesn't like to release things  when the work isn't done).      
Yep, IBT is back! Surely you recall the good old  days of Steemit text based battle bots? there are still a few good ones out there today in fact - If you don't, then you haven't  completely missed the boat, this off platform remake will get your heart  beating again with adventures in the style  of old classics, like IBT (Steem),  Bards tale and Dragonwars.  Why??  Because I just love those text based games…and no one makes them  anymore - well not in the classic style I like :)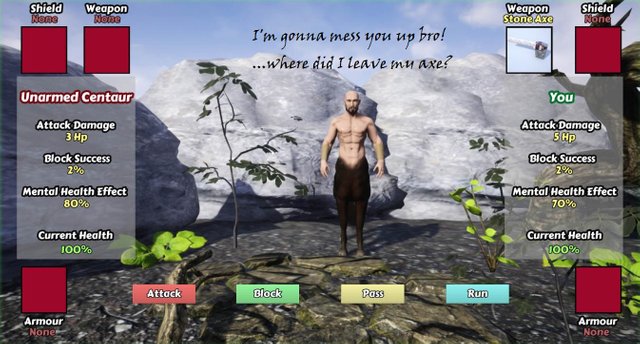 As first leaked by @lordnigel on our  discord channel,  our community education game IBT Survival Island will have two different  modes, as you can imagine Survival mode is the primary mode and it's  what this game is about, you know being trapped  on an island and yeah…surviving! and yeah battle mode for...well legendary mythical battles!!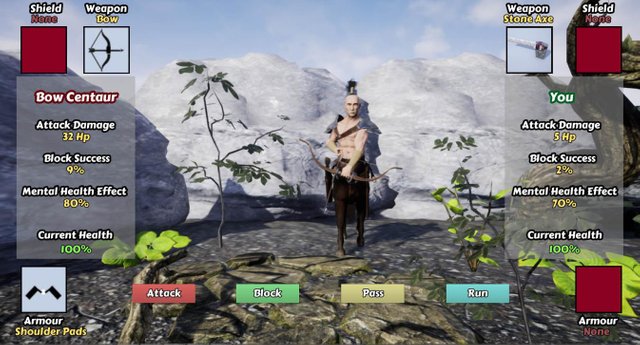 In parallel to building Survival mode, we have been sneakily and  secretly working on Battle mode, which will likely come as a DLC and  maybe exclusive for SMT holders (still working these fine points out,  don't hold me to it and all that business) –I just  get too excited and have to tell everyone as usual!!.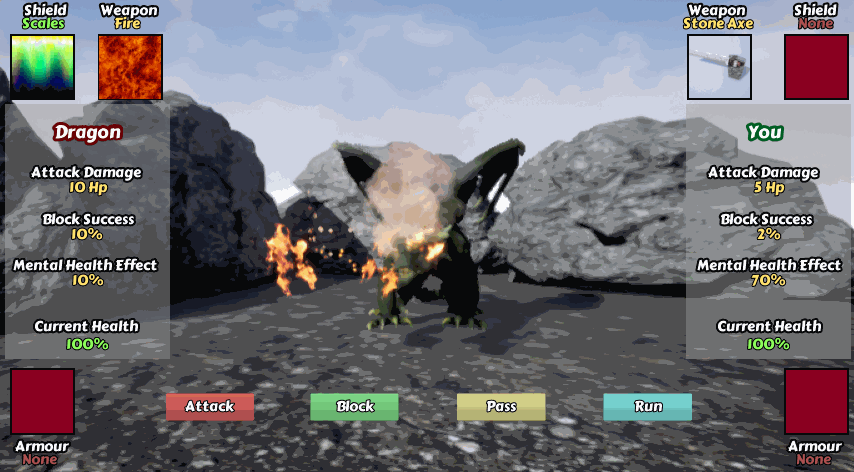 In the Steemit Original IBT classic style "Battle  mode" is a more interactive high paced game designed for those who  enjoyed fighting their way across our original IBT hero's island. You  might recall our Island designed by @spaceginger… it  looked like this…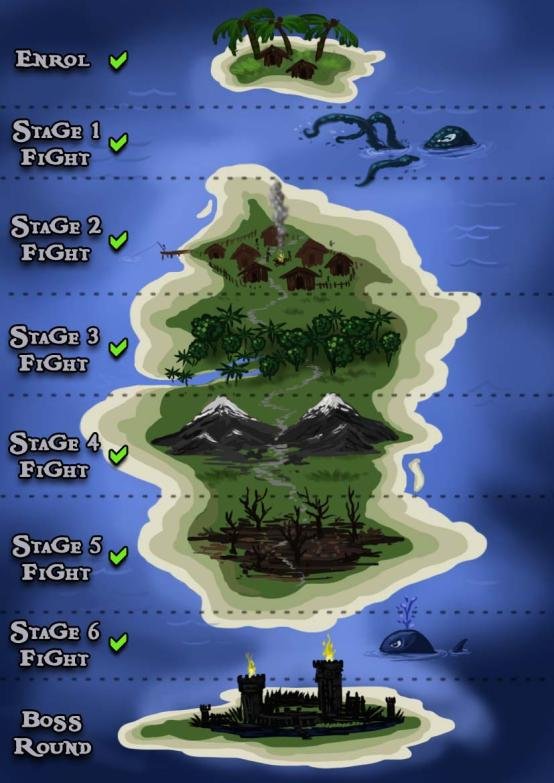 IBT Survival Island battle mode has you actually on the island and fighting the creatures.
There will be many characters to battle just like  the IBT of old, Dragons and Centaurs, you name it we got it or are  working on it! We have done our best to capture the essence of what players loved in the original IBT to produce this wonderful re-make.    
Ok on with the goodies, below is a fully leaked capture to get the adrenaline kicking and power up your hidden warrior!   Man how good is this looking – nice work Roachey!     
Key Features of Battle Mode (yet to be formally named) 
In game interactions before and after fights
Tokens to be exchanged or earned by completing quests in game Brag Posts on Steem platforms lol!.   
Some Challenges and how this will work:   
Nothing is set yet, I'm not sure, I'm leaking it early…but discussions have started and hot challenges on the 'to do list' are:   
SMT holders will be entitled and have full access to this DLC for exchange of tokens – awaiting official release of Steem SMT. 
Discussions with STEAM on allowing direct crypto  exchange for DLC – We have the contacts and will continue to push the  agenda that cryptocurrency has many uses and should be considered, why  not make my favorite Steem the first!   
If you want to get involved and start reserving  SMT tokens join our discord channel and get involved and start  getting community benefits. Our version 1.0 Steem upvote bot continues  to recognise our community members, to join is  free, just click and introduce yourself for extra info and get  eyes on the latest developments.
Get involved and get free reserved tokens and benefits. For those who missed it, here is the first general invite link: https://discord.gg/Gr3kH9T   
All are welcome, Steem on!!