IBT Survival Island - Closed test two will be available in approx 2 weeks.
Hi all a super quick update on the new SMT game IBT Survival Island.
After some finishing touches the character selection screen will be ready to go soon with the latest demo test. Characters are now savable and as a new feature show in the main menu at the start to show which character has been selected.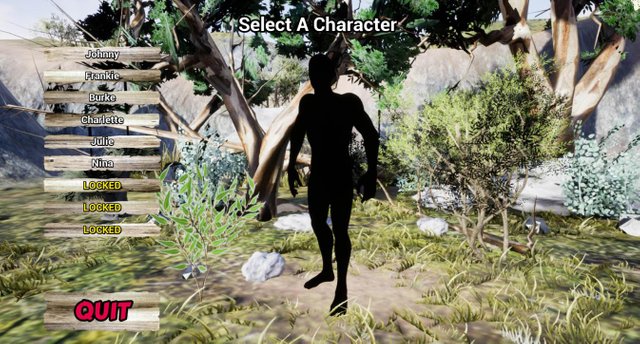 Unlockable characters will be available with the full version.
Another feature of IBT will be random loading screens and hints.  You can see below how once you choose your character it will now show in the menu screen and the whole game with morph to be about your character.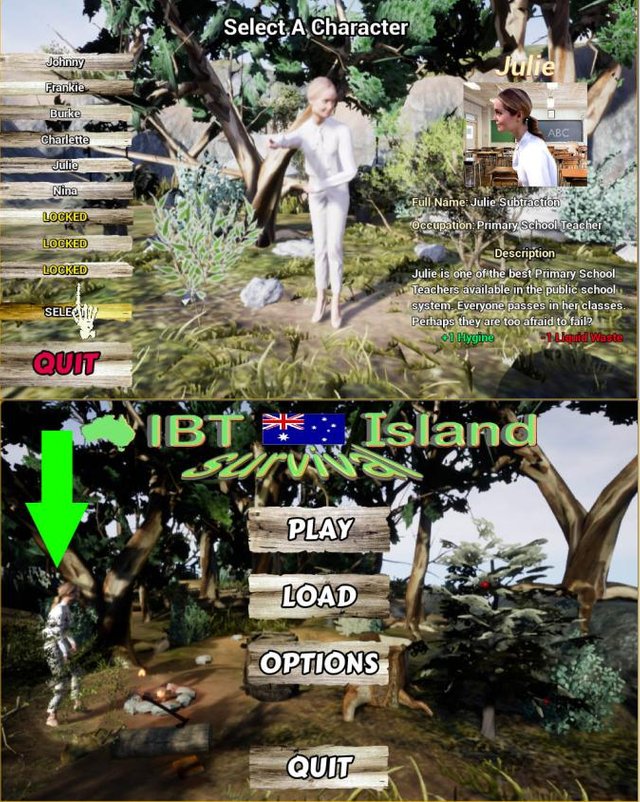 Those who join our community and participate in testing will be   able to reserve additional tokens, amount and when will be discussed    in  our community channel, all are welcome and membership is free -   here  is  the invite link: https://discord.gg/Gr3kH9T  
..Upgoats will be back soon, but that's it for the weeks update!  Happy Steemoning!!! and see ya next time.