Hydroponic greenhouse #2 Inside
Time to go inside. So this is the view from the door.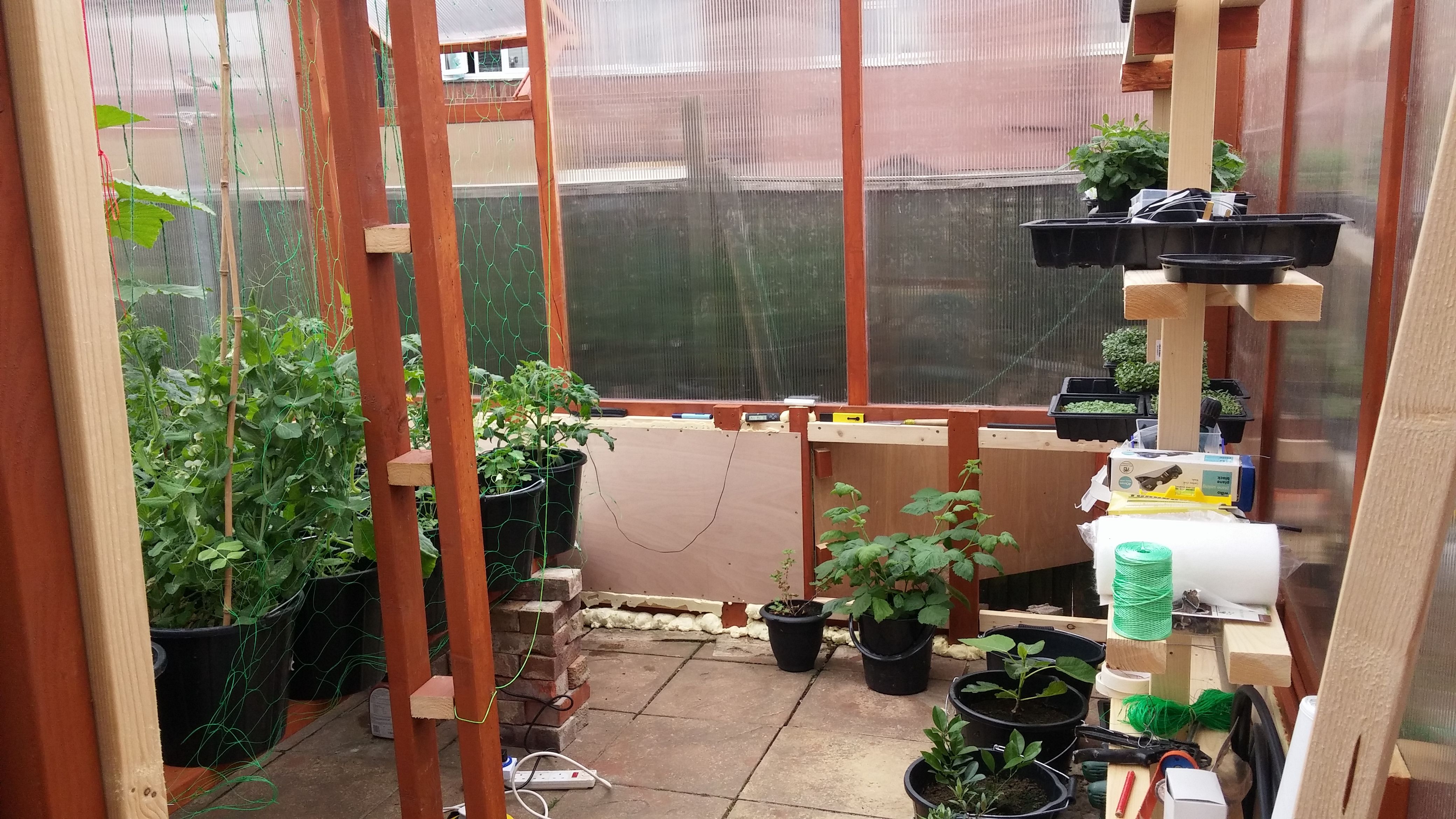 On the left there are 3 rows of my version of dutch buckets, 21 in total. Most of them have 2 plants / bucket, I know they're a bit too crowded, but I expected only one plant to survive/be kept from each bucket; of course, just to spite me, they all survived and in the end I didn't remove the extras. Most are tomatoes, about 6 different varieties and if it gets way too busy in there I might cull half after the first crop from each. I also have a few varieties of peppers and which I put in at the same time with the tomatoes; I`m hoping that by the time the peppers get going the tomatoes will be about 1-2 feet taller and stop the peppers from being damaged by the sun.
The row closer to the centre has climbing plants : cucamelons -which are pretty cool, peas and it will also have some lemon cucumbers which are still at seedling stage and need a few more days before being transplanted in the system.
There is also a tromboncino squash which might be a mistake as these things seem to grow huge.
Picture from a month ago, 29th of April - the day I transplanted the first plants in.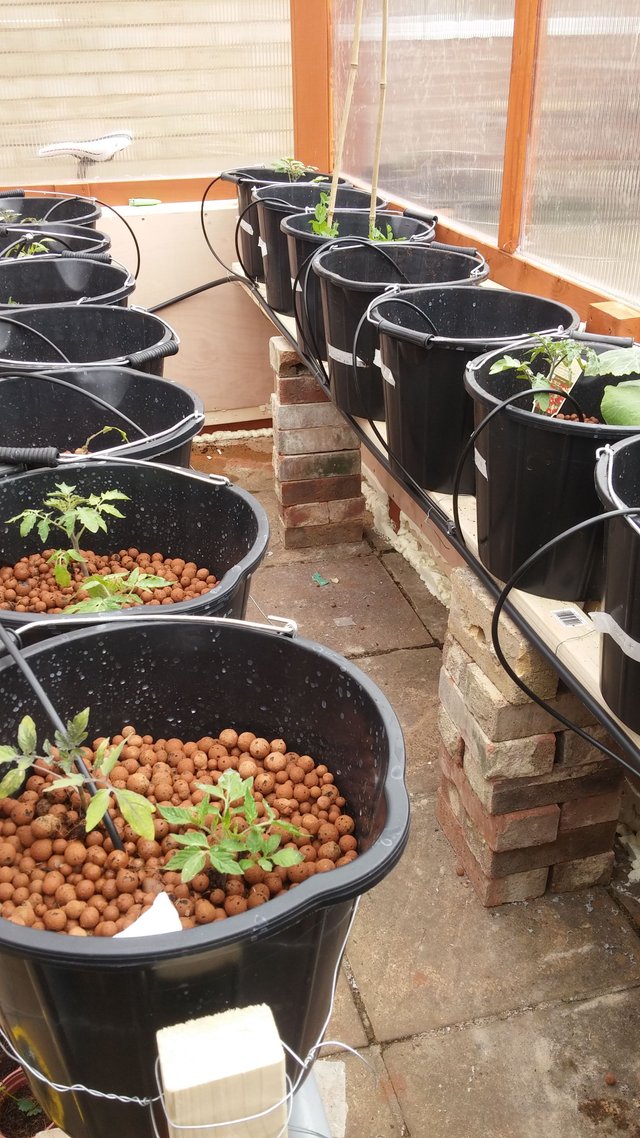 Pics from yesterday - 1 month later.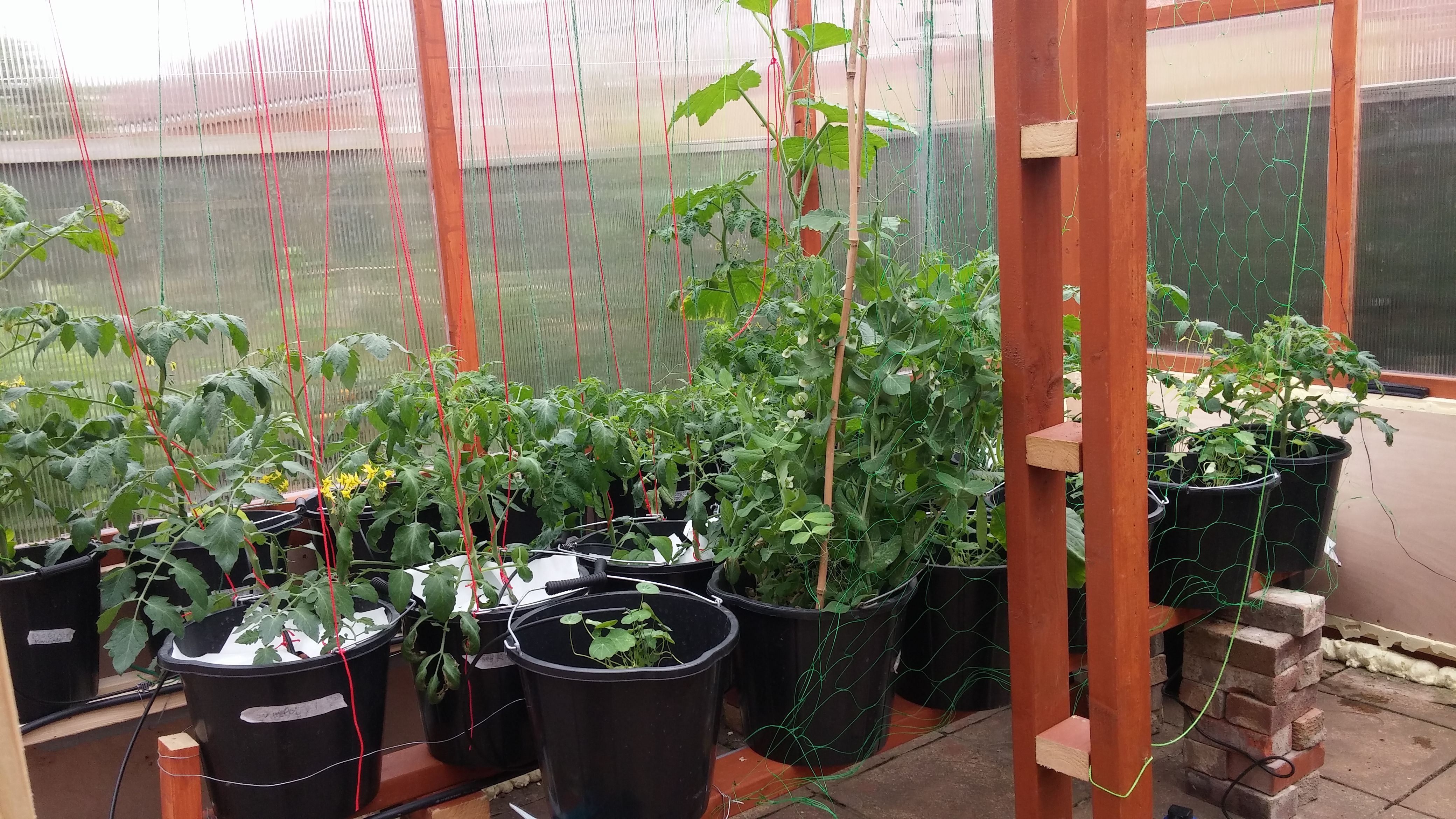 A view of the piping.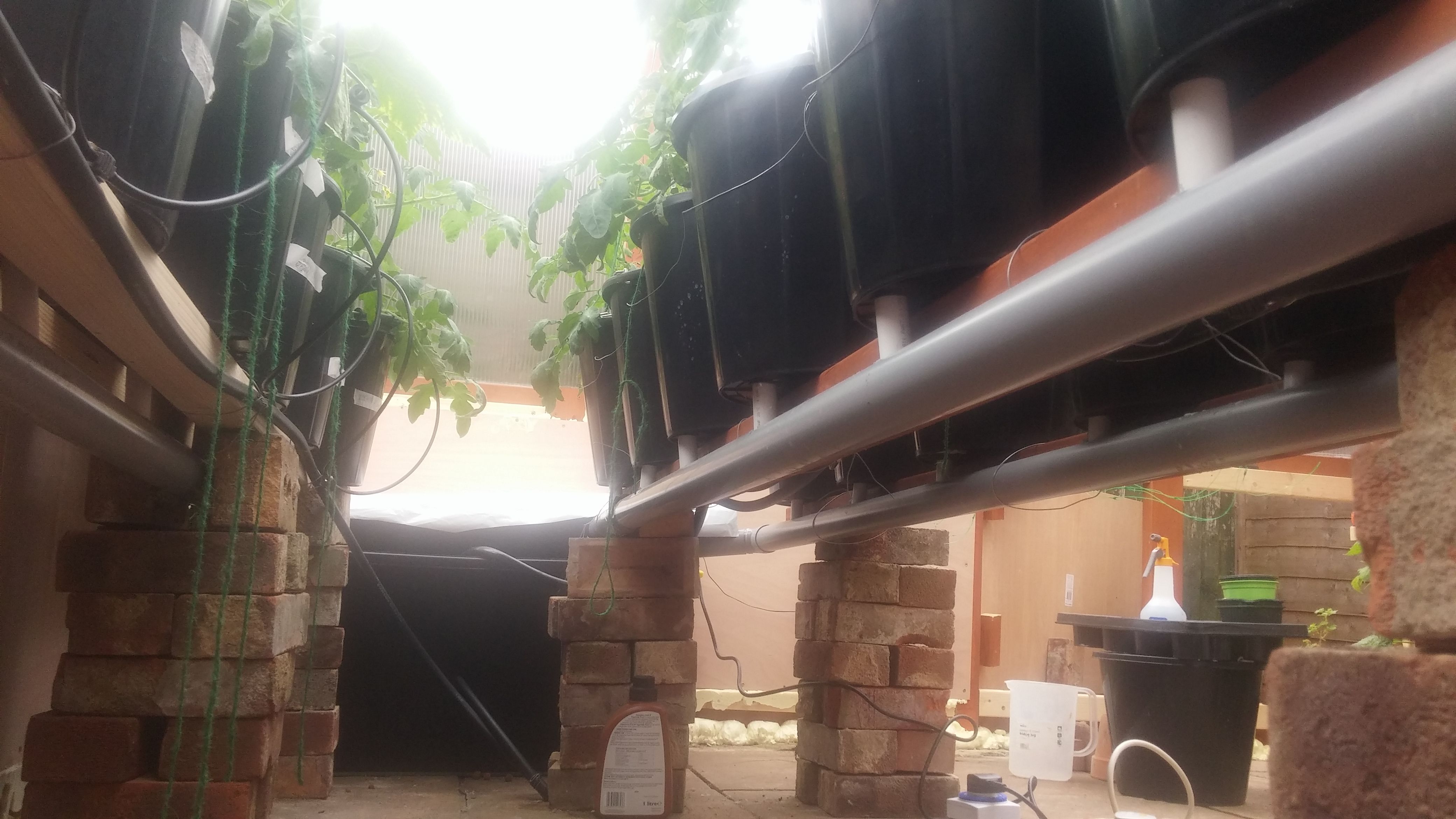 The reservoir. Everything is powered by a submersible pump, set on a mechanical timer. 15 on, 15 off during the day (except when it's too hot and I just let it run); 15 on, 45 off during the night.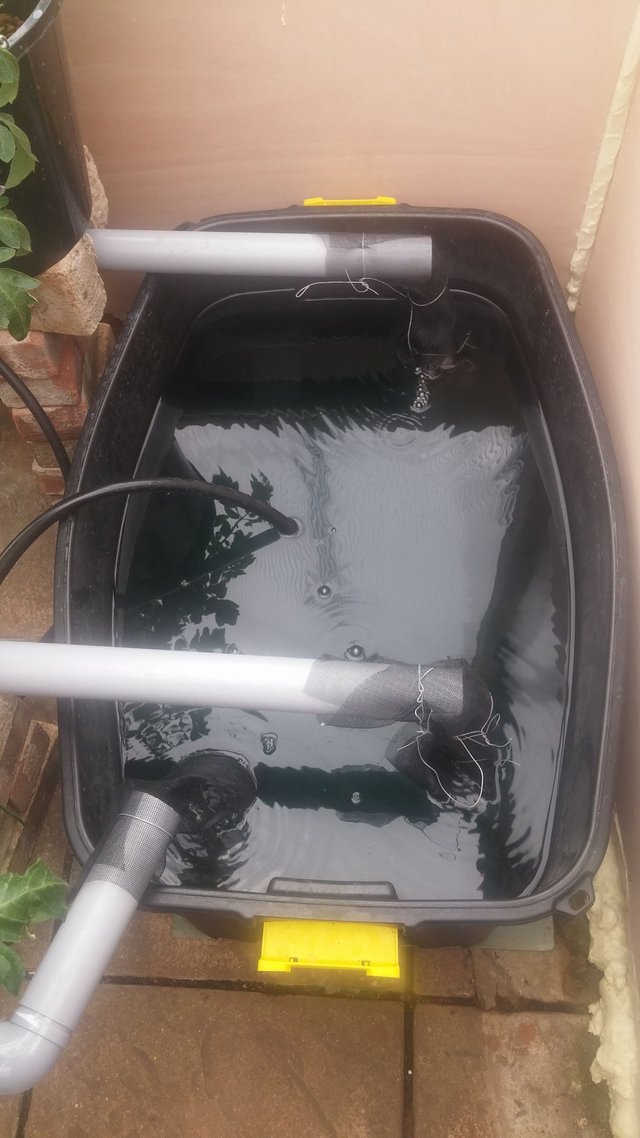 A picture of some really happy roots. Only a couple of the buckets have the "O" watering design, for the others I just stuck the dripline next to their roots.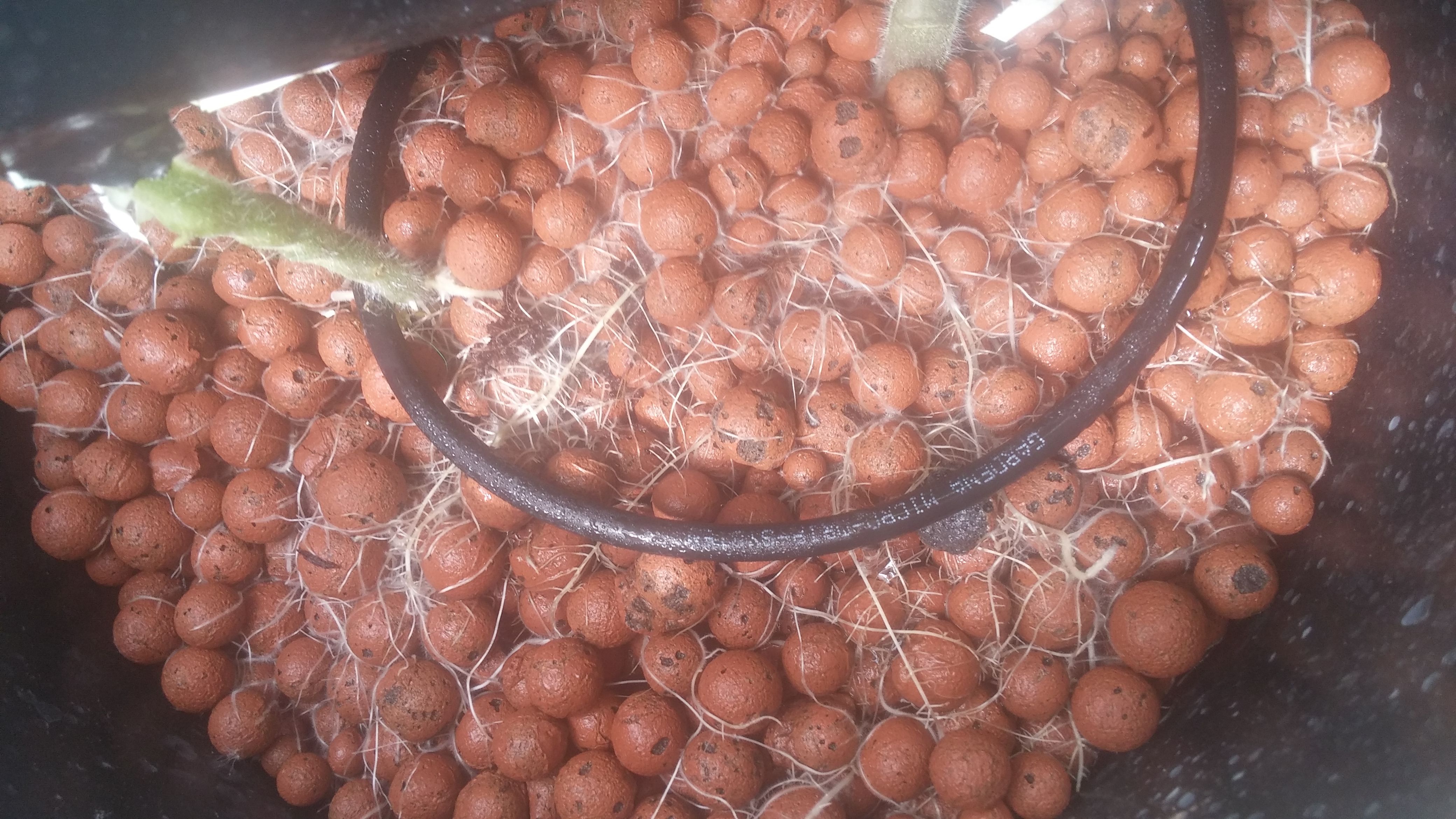 On the right side of the GH I built some shelves, the goal is to have a microgreens production area there. At the moment I've got a few trays of micros, some fancy pineapple mint, lemon balm and random stuff populating the shelves.

Radish, basil, coriander micros.

That's about it for now.
Thanks for checking it out!
Cos