CentralCoin: The Future of Digital Currency (White Paper)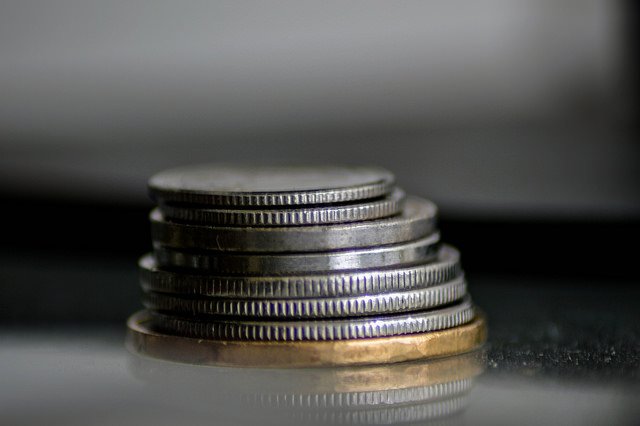 Abstract
Common electronic currencies and tokens, including Bitcoin, Etherium, Litecoin, et cetera, use a decentralized network structure by which copies of the transaction data are duplicated across countless nodes on the network and visible to anyone that wants to see them. CentralCoin's design instead uses a radically centralized design by which all transactions are stored in a single centralized database by a trusted Centralized Ledger Host. This approach provides incredible improvements in terms of transaction speed, privacy, and energy efficiency.
The Centralized Ledger Host
The Centralized Ledger Host (CLH) is a single trusted "hub" which stores all CentralCoin transactions. It is the "secret sauce" to all of the improvements that CentralCoin has over older digital currencies.
In order to publish a CentralCoin to the ledger, a user sends a message to the CLH. The message includes a "from" wallet address, a "to" wallet address, and a number of CentralCoins. If the CLH determines the user has the proper credentials to send funds from the "from" wallet and that this wallet contains enough funds to cover the transaction, the CLH will immediately publish the transaction into its ledger, making those funds available to the user that controls the "to" address; otherwise, the CLH responds to the user with an error response.
Transaction Speeds
This hub design greatly improves transaction speeds when compared to older decentralized network designs. Decentralized designs require that a "consensus" of nodes accept the validity of a transaction before it is considered official. This process can take several minutes up to an hour or more, compared to the nearly instantaneous transaction times possible with CentralCoin.
Privacy
Inherent in the design of decentralized currency networks such as Bitcoin is the fact that the ledger of transactions is available for perusal by anyone; indeed, many network operations require the presence of the entire ledger on their system. With CentralCoin, the ledger is securely stored only by the CLH, and users are only able to see transactions relative to their own accounts. Your transactions are only between the payor, the payee, and the CLH.
Energy Efficiency
Much has already been written about the wastefulness of the "mining" process involved with the most popular decentralized currencies. Mining involves using computing resources to solve a difficult mathematical equation by simply randomly guessing inputs and computing solutions until an acceptable solution is found; the system which finds an acceptable solution is then able to choose which transactions should be accepted by the network in exchange for a handful of new "coins." With CentralCoin, no mining is necessary, as the CLH is already tasked with collecting and verifying new transactions; no wasteful, useless computation needs to be done to achieve this task.
Coin Distribution
With more traditional cryptocurrencies, new tokens are generated in the process of mining and initially distributed to miners. Some currencies also hold "ICO" events were an initial distribution of coins is effectively sold in exchange for other currencies. The CentralCoin team feels both methods are inappropriate for CentralCoin; the former method cannot be done because CentralCoin does not require mining (see above), and both methods require a substantial financial investment in order to receive tokens.
While addressing this problem, the CentralCoin team recognized that while not everyone has money to invest, everyone has a body. Thus, we at CentralCoin have devised the New Ubiquitous Distribution Equalization System. With this system, you can earn a new token by simply sending the CentralCoin team a photograph of your body mostly or completely unclothed. An additional token is granted for each additional photograph, or for each additional person in a photograph. (Please take care not to violate local laws when participating in the New Ubiquitous Distribution Equalization System.)
Conclusion
With its undeniable improvements in speed, privacy, efficiency, and distribution over traditional cryptocurrencies, it is undeniable that CentralCoin will be the currency of the future. If you're interested and want to learn more, please visit us on our official Telegram and Reddit echo chambers.