Marlon Brando Would Sex Up Anybody, Including Richard Pryor, Marvin Gaye and US Mailboxes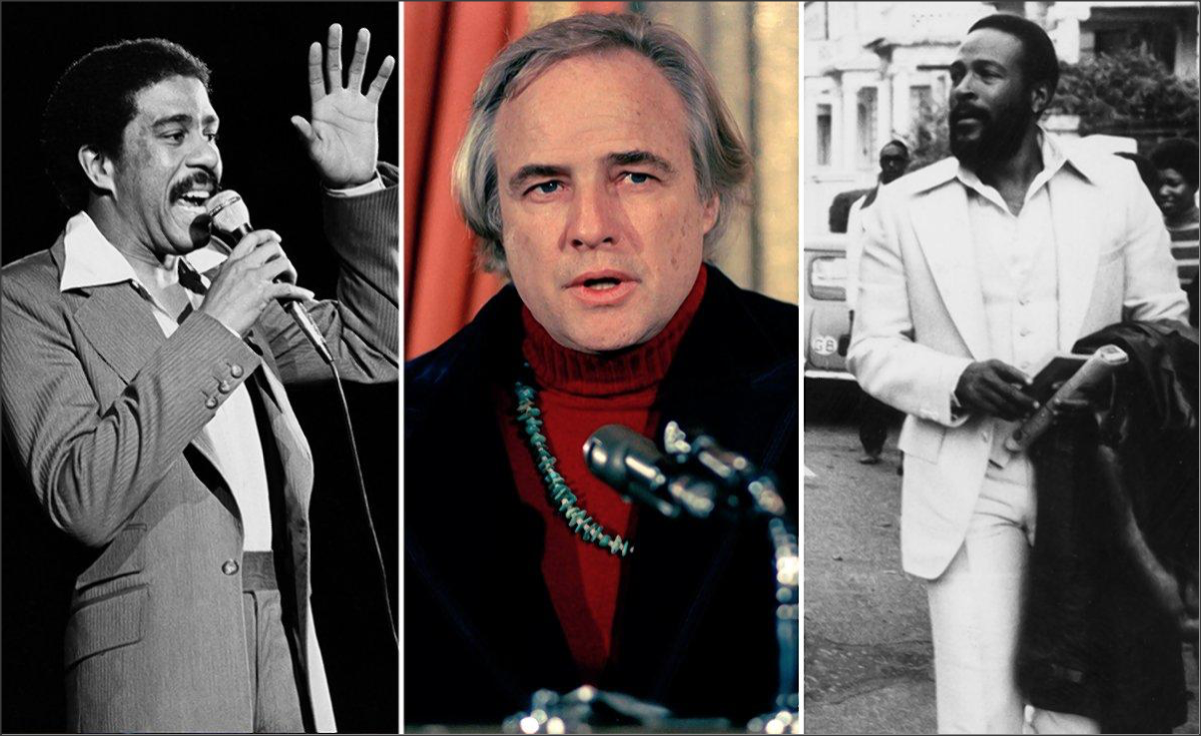 Quincy Jones says Marlon Brando had sexual relationships with Richard Pryor (left), Marvin Gaye (right), and James Baldwin (not pictured) AP/JOHN MINIHAN/GETTY IMAGES
By now it has been well reported that Quincy Jones, in an interview with Vulture made waves when he said, among other things, that the Beatles were "the worst musicians in the world," that he dated Ivanka Trump and that Marlon Brando would "Fuck anything. Anything! He'd fuck a mailbox. James Baldwin. Richard Pryor. Marvin Gaye."
I know, I was shocked too. The Beatles the worst in the world?
But what seems to be getting the most attention is the Richard Pryor sex comment. Mostly because a day later, one of Pryor's ex-wives, Jennifer Lee confirmed the statement by Jones in an interview with TMZ saying, "It was the '70s! Drugs were still good, especially quaaludes. If you did enough cocaine, you'd fuck a radiator and send it flowers in the morning."
She also stated that she would be saying more when she publishes Pryor's diaries in the coming months.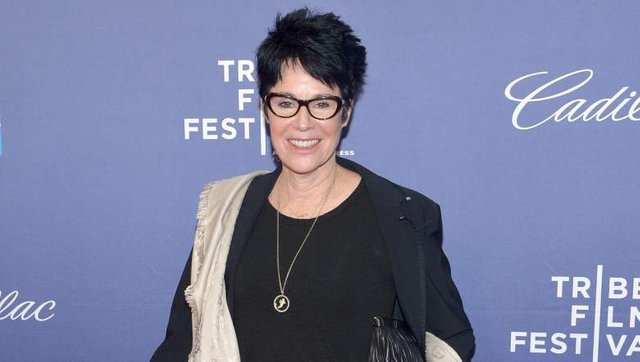 Jennifer Lee, Pryor's two-time wife, confirmed the story to TMZ. - Getty
I Don't Want To Hear Any Of This
I don't want to hear about anyone's private life no matter how outrageous, salacious or entertaining. I understand the appeal of giggling at somebody else so that I can feel better about my own miserable situation. Instead, I prefer to try and improve my own life, to better myself, and whenever possible, to drink more wine.
I don't want to hear rumors about dead celebrities. I want to remember my icons as sources of inspiration, whose achievements are to be admired. But, the main reason I don't want to hear this kind of thing is the bizarre images that pop into my head.
Bizarre Sex Images
When I first heard Brando would fuck a mailbox. I got an image in my head of a wild eyed, Don Corleone, naked except for a tuxedo shirt and a pair of black socks, furiously dry humping a mailbox like a dirty cartoon in a Hustler magazine. "Guess what I shot in Moe Green's other eye!" Yuck, disgusting.
| Don Corleone | Mailbox |
| --- | --- |
| | |
| image: the godfather paramount pictures | image: fineart america |
I prefer to try and improve my own glass house
Rather than laugh at the next man's dwelling. Fix up my own thing. You know, clean out the gutters, add a coat of paint to the kitchen, maybe hire those Latino guys to do the yard work, like that well-to-do family across the street.
Another Bizarre Sex Image
When I heard about Brando and Pryor, I got an image in my head of an overweight Col. Kurtz from Apocalypse Now, naked except for camouflage face paint and a pair of black socks, furiously humping a sickly looking JoJo Dancer like a dirty cartoon in a Hustler magazine. "Ouch, ouch, ouch! and um, ouch! Honkey mutha fucker!"
| Jo Jo Dancer | Col. Kurtz |
| --- | --- |
| | |
| Richard Pryor as JoJo Dancer | Marlon Brando as Col. Kurtz |
What I Want The Most
I want to belive that Quincy Jones is crazy, and that the ex-wife is just trying to sell some books. I want to remember Brando as a great actor and civil rights activist. I want to remember Richard Pryor for his brilliant live shows and for giving opportunities and inspiration to African Americans in the film industry through the now defunct Indigo Pictures.
But what I want most of all, is to get these nasty ass images out of my head.
More about me and what I stand for:
davidpompeii.com
facebook
---
▶️ DTube
▶️ IPFS