"Have you ever hurt your pets? Accidentally or on purpose?" I mumbled the question while sipping the blackest coffee in a cafe we were in.
The conversation was about pets. An office mate of mine was talking about why she likes pets, and that they have two dogs at home.
"Of course not, or did I? Probably by accident, but I was not sure," she replied.
"I actually got the love of pets from my dad. I do sometimes feel envious on how he treats our dogs," she added. I can see that she was upset when she said that as she was frowning.
"It's like he treats them as his own children."
Out of curiosity, I asked her if her father was a veterinarian.
"No, he's a businessman. We own a slaughter house."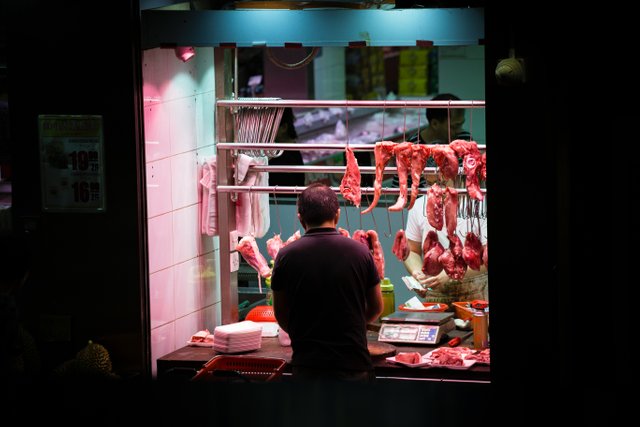 Photo by Jimmy Chan