Howdy y'all!
I have my eye on HTML5Coin. There was a pretty large increase in volume, still low, but so was DGB in the beginning. I am on board with HTML Coin.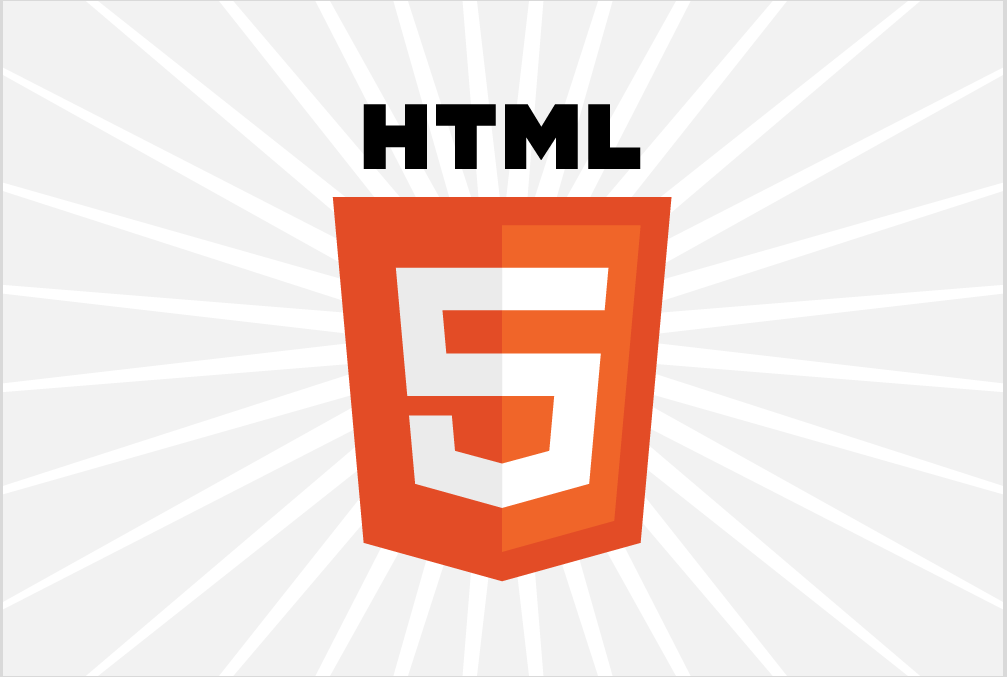 It was between 4 and 5 sats all day today, a little lower now, perfectly natural, between 3 and 4 sats with lots of green arrows! A green wall if you will. This bodes well in my opinion.

And when the alt coin dip happened the other day, HTML did not run back into its shell. That's very interesting in my opinion. (Steemit was solid too through the dip btw - @jerrybanfield had something to do with that, lol.)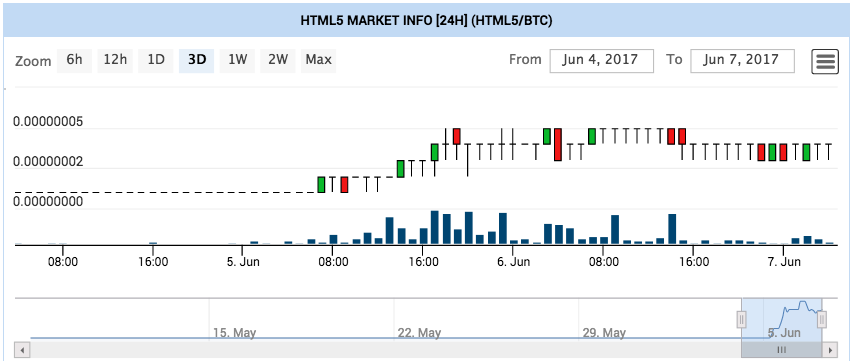 Many, many coins, sure, but big percentages too!
I love getting huge numbers of coins at low prices, but the percentages are all that matter at the end of the day. Having said that, let's look at the percentages of a low-cost coin.
1 to 2 Satoshis is 100 percent gain. Ah, so not only do you get a ton of coins, but one notch up is double your investment. I'm not sure everybody realizes that... These things take time to settle in I find. (I have a thick skull as my pops used to say.)
From 1 to 3 - is 3x your investment.
Even 3 to 4 - is a 33 1/3 percent increase.
And although it may seem silly to point this out, it is clearly a compelling argument to buy the cheap coins. You get the idea I am sure.
But I do love getting a ton of coins. Big numbers! WooopieEEEEEE!!!!
HTML Hacked? OMG!
Anyway, dig the coin, yeah it looks like they suffered an attack (there is a new wallet coming that will fix the problem), but despite that, the coin is trading - and - has been RISING on the bleutrade doge/html exchange for about a month, below the radar if you will, as I mentioned in my previous post.
HTMLCOIN IS and HAS BEEN CLIMBING. I can only think that trend will continue - wouldn't you assume that? This is a very crazy market that we are experiencing and quite frankly I don't see a lot of coins staying at 1 or 2 or even five sats for very long. Do you? Not on Bittrex, where I do most of my trading at least.
But for html, ya gotta go to Bleutrade.
Not on Bleutrade yet? Please use my link! THANKS! bit.ly/BleuLink
(Apparently, according to the HTML site, they are saying to only trade on Bleutrade until the wallet is fixed.)
New to Bitcoin? Buy, send, trade! I buy at Coinbase. bit.ly/RalphCoinbaseLink
Should you buy some even with the hack?
So is it risky with the wallet being hacked? Um. Could be. But the Dev team at HTML Coin seem to say they are able to vouch for Bleutrade - just no deposits or withdrawals until things are fixed. Kinda creepy, like some sort of crypto-dome you may not leave. But maybe, just maybe, with a little risk comes big reward? Especially now after we've all seen the profits that can be made if you get in early and have a little patience - and luck is on your side. YOU decide for YOU, I myself am going for it. PLEASE be very careful people, and my advice would be If you decide to jump in on HTML, spend only what you can afford to lose. And again good luck. Having said that, man is it cheap right now.
MY NEXT POST: You won't want to miss this!
I have an upcoming post featuring a very cool spread sheet that I built that allows you to twiddle a few variables to map out various exit strategies as a coins price goes up, I think I might do a video to show how it works, which will be my first video here on steemit! I think it is very cool if I do say so myself. : )
Using this spreadsheet, twiddling the variables in every direction, really helped me visualize what profits come with various percentages and increments dialed in - or in other words, various exit strategies. It also allows variables on how much of a percentage to take at each interval and even a variable on that variable! (take more later or take more up front) Very insightful to see these values, studying the myriad outcomes and wrapping your head around where the numbers fall. Simple answer is, later is always more profitable. Still, though, I can hardly wait to share it!
And, if you would like a copy of the spreadsheet, I am actually wondering if I can set the spreadsheet up in some sort of "trust less contract" where people can pay a few satoshis for the file which would then be unleashed and downloaded. Not that I need the sats, but it would be a great fun to try to set something like this up. Anyone know how to do this? DGB's digu sign maybe? Haven't had a chance to explore this yet, so if anyone has a clue, please let me know!
Anyway, hope you like my post, please follow, I'll follow ya back!
Peace.
ralph
p.s. Oh yeah, sounds like the HTML website should be re-updated soon, and it promises to be a more polished professional vibe. That is also good news!
AND: HTML Coin has a twitter bot now! Drip, drip, drip.
: )