Greetings fellow steemians!
If you had a chance to talk with me, you probably know that I like beer. During one night I wondered why don't I try to make my own beer, how would I call it and what would it taste like - well idea was born! I did my research about homebrewing. There are lots of guides and information about it, gotta love google. :)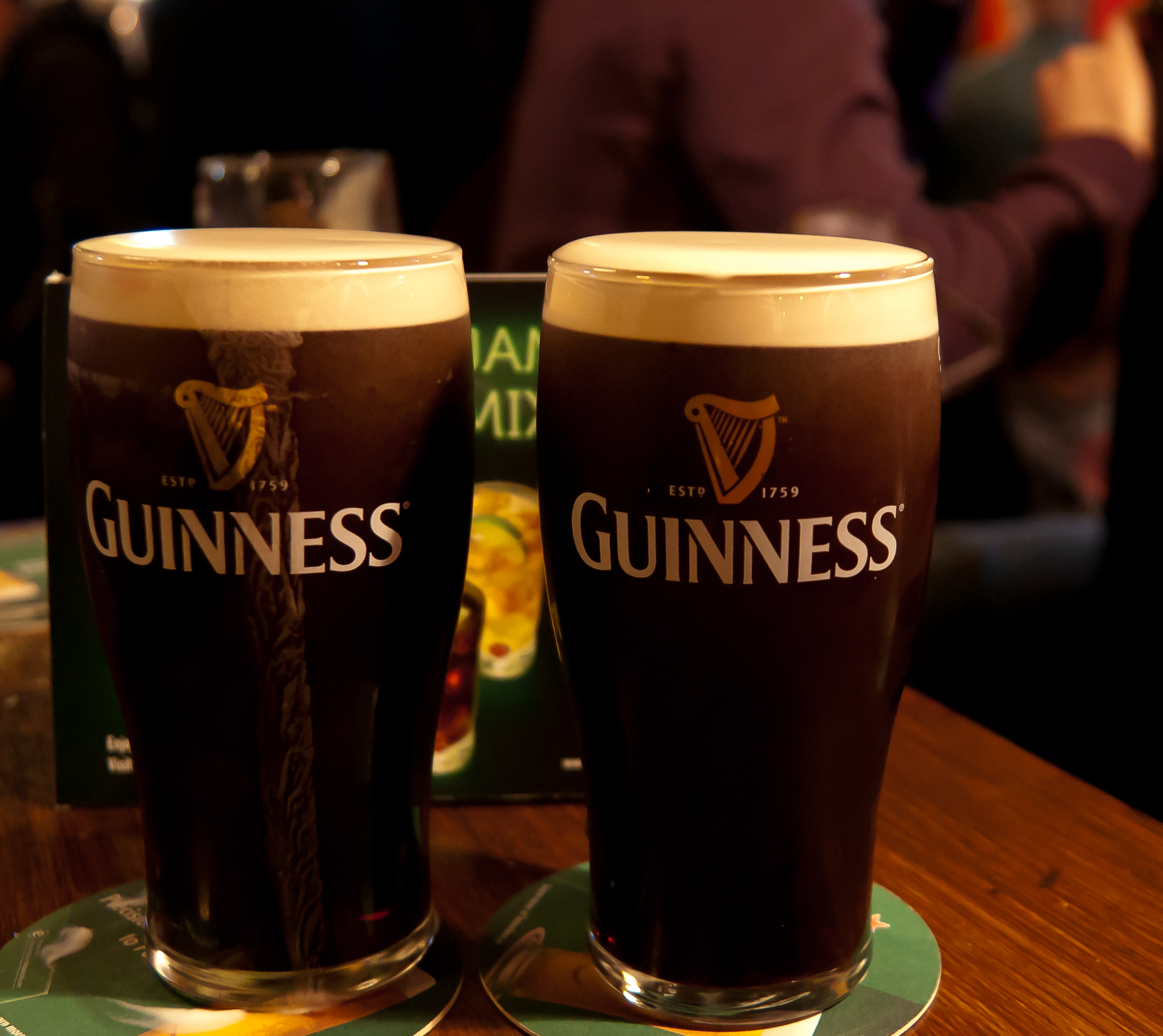 Photo taken by flickr user
LenDog64
.
Why would you make your own beer?
It is easy to make, you have fun trying something new and as a reward you get to drink quality BEER! It is made of natural ingredients without pasteurization and preservatives. Main ingredients are malt, hops and yeast.
This will be step by step how to brew your beer. After talk with my local beer dealer he recommended me to go with one of the
beer starting kit
for the first brew since it contains extract of malt and hops in perfect proportion, and when I get some experience I should start brewing my own mix of hops and malt and experiment with taste.
Ingredients:
Coopers Irish Stout beer kit, my favourite kind of beer! 
1 kg of dextrose (+ 100gr for bottling)
Yeast
High quality Water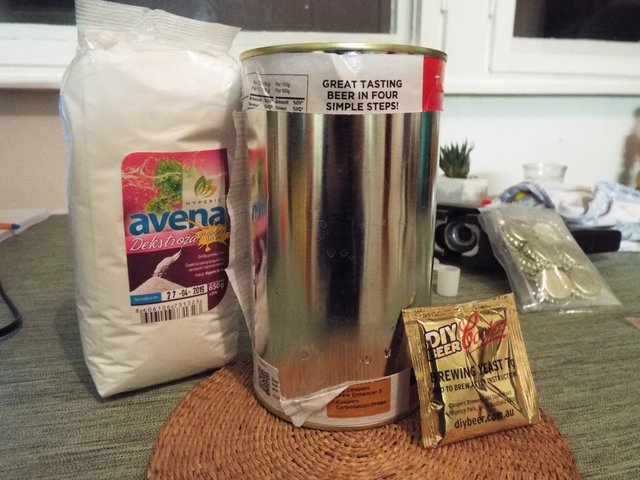 Equipment: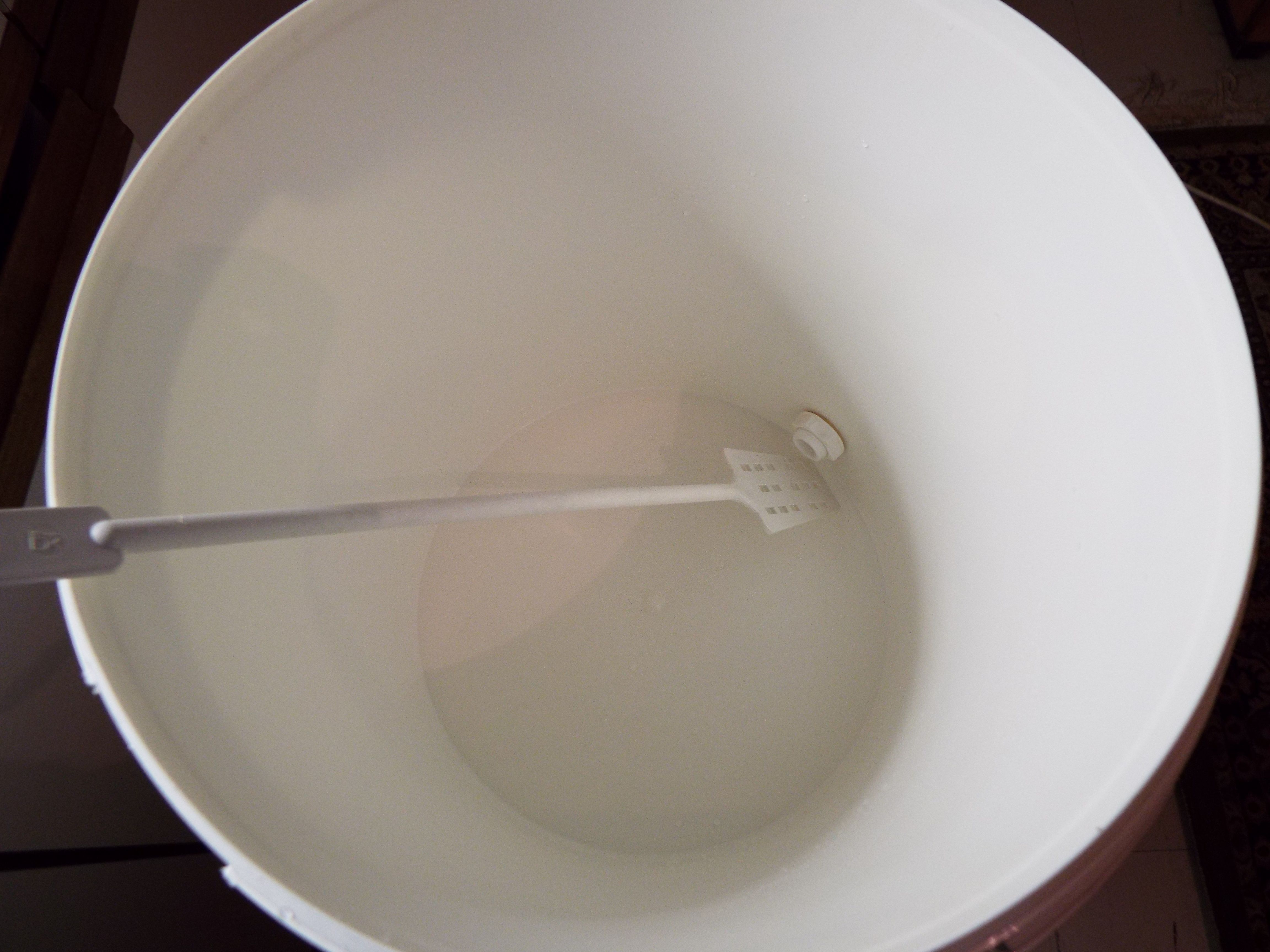 Stir spoon in fermentater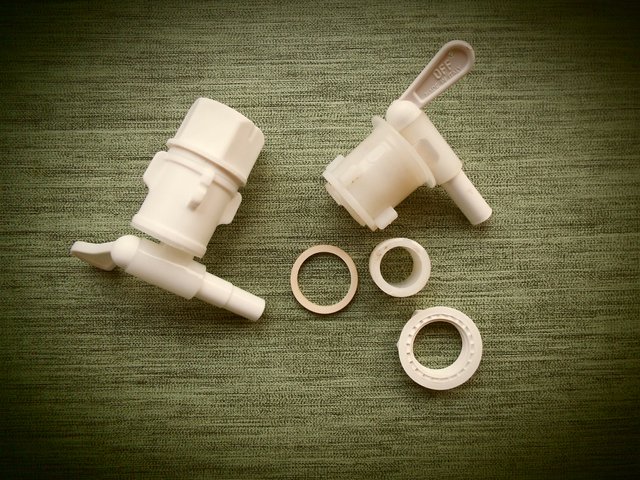 Airlock tap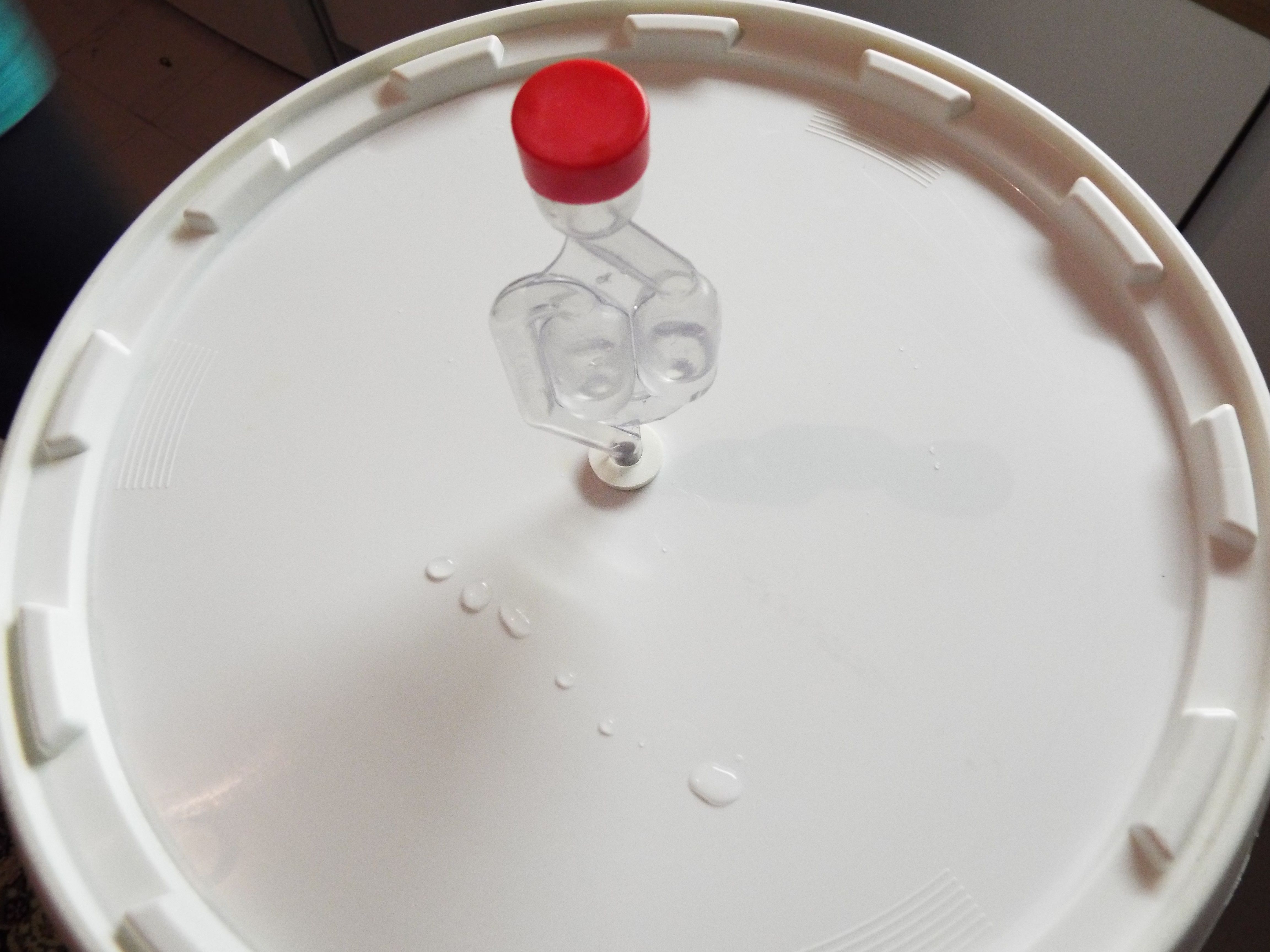 Airlock bubbler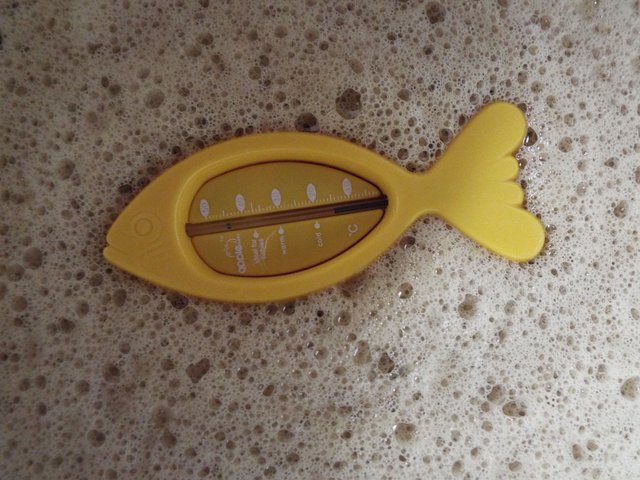 Professional fish thermometer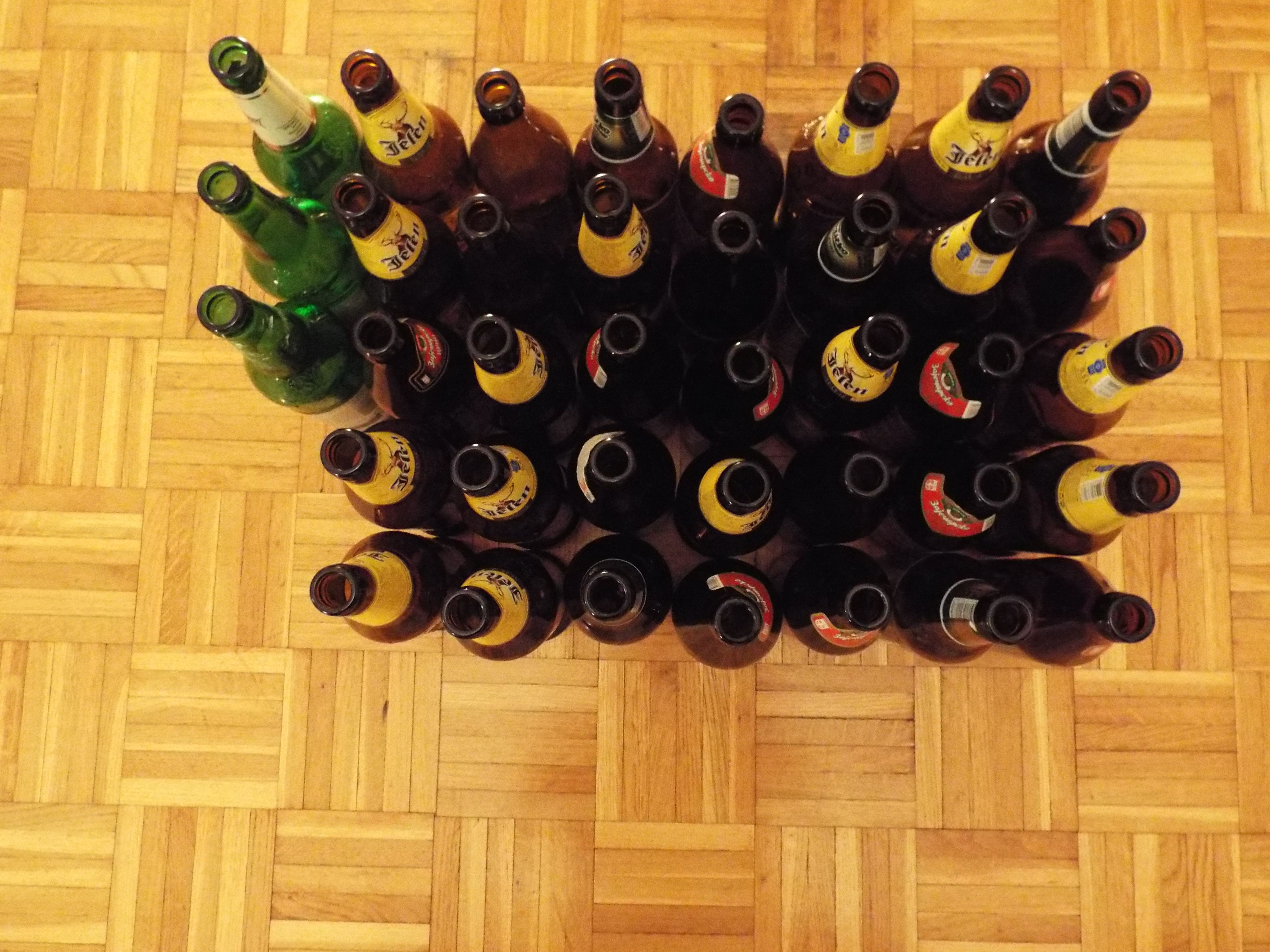 Bottles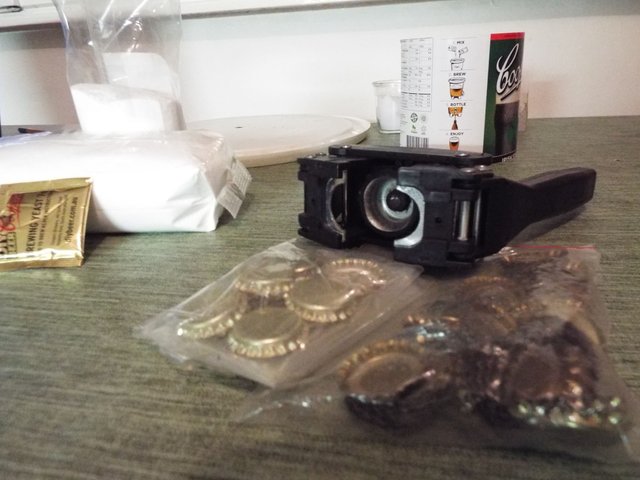 Bottle caps and bottle capper
---
Preparation
Step 1
: Wash, sanitize, clean and sanitize some more: Your success will depend on how clean your equipment is.
Step 2: Prepare everything before you start a process it is much easier that way. Measure all ingredients and we can start our adventure!
Fermentation
When we have prepared everything we will need two pots, in one we will submerge our
beer kit
into water and heat it up in order to soften the malt and hops extract. In the other pot put about 3 liters of water and heat it to the boiling point. From time to time, turn over the
malt and hops can
to warm both sides equally.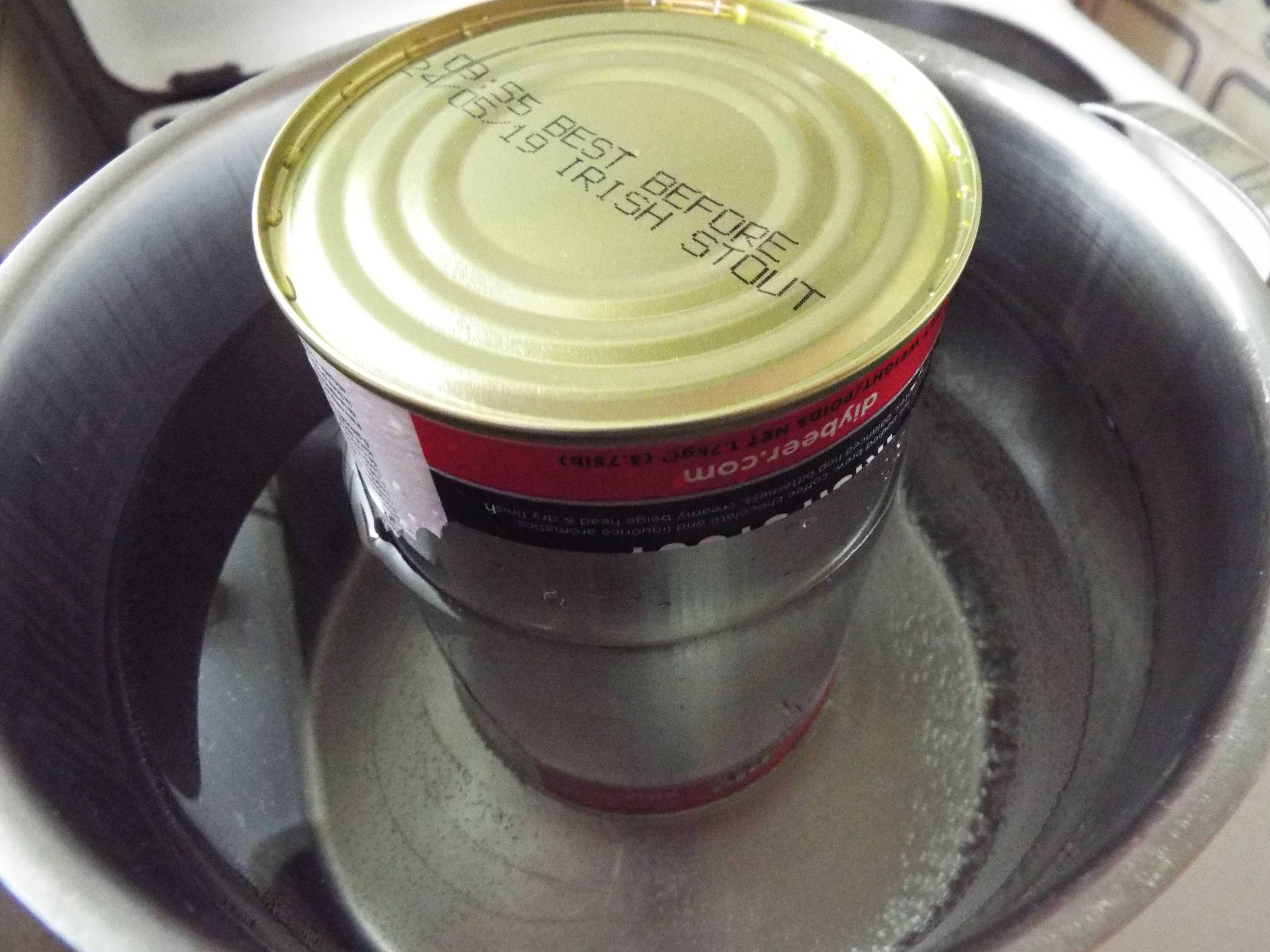 After 10 minutes of heating it up, remove it from the pot and open it carefully, there have been cases of cuts and burns on crafter's hands.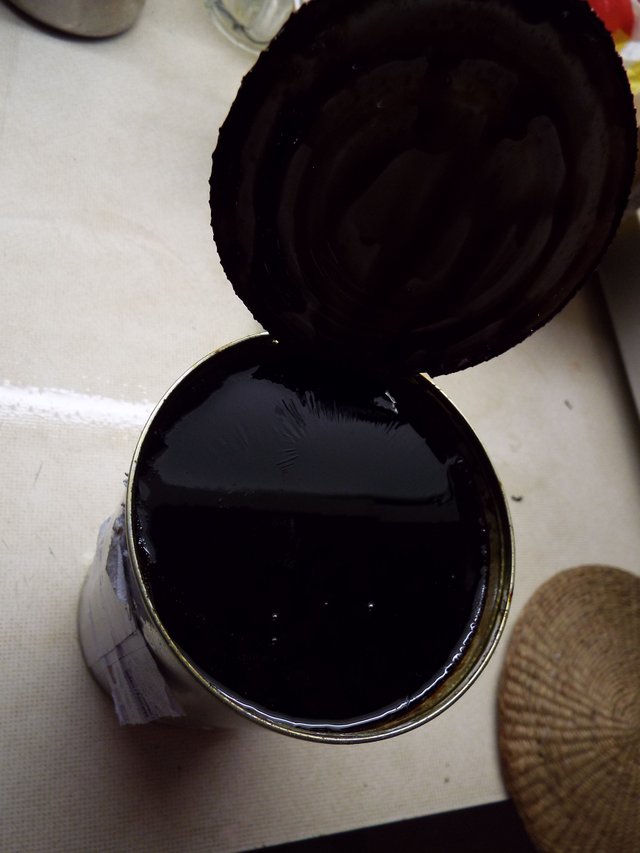 Now we pour boiling water into fermentation vessel add the extract of malt and hops and 1kg of dextrose, and stir.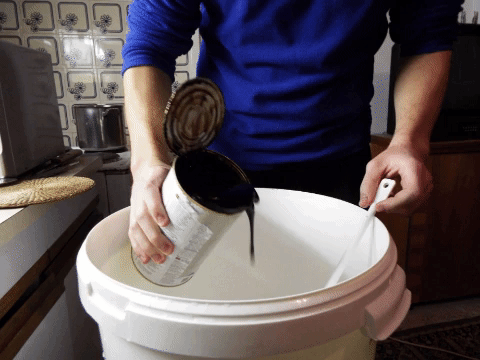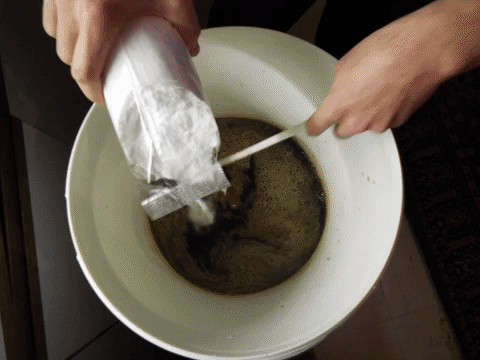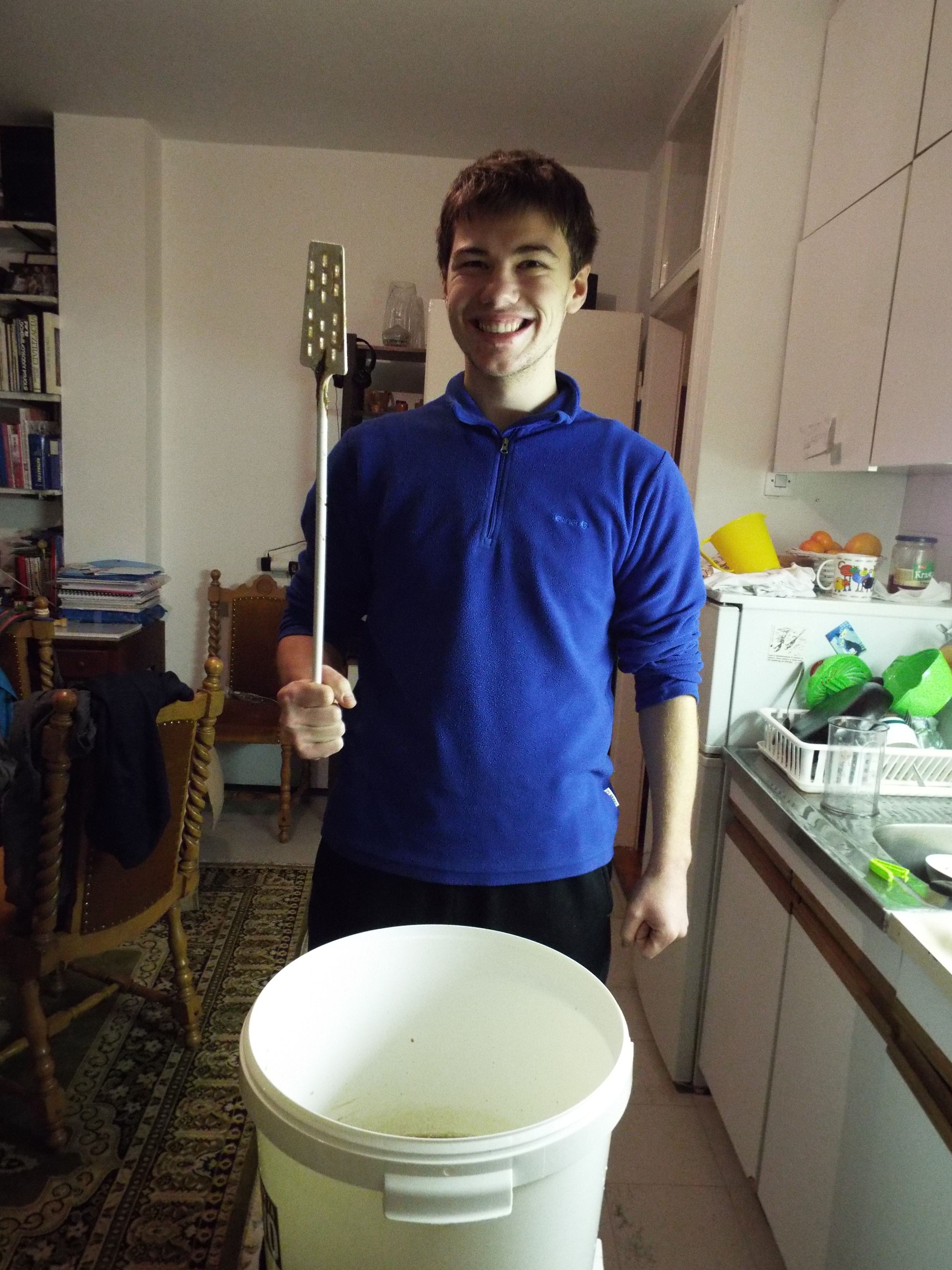 At this point we add remaining 17 liters of water (this water amount depends on your beer kit mixture 20l (3 + 17) for mine) and stir, stir hard, like there is no tomorrow - just kidding :) stir as you like and have some fun with fancy moves.
Now we measure the temperature of the water in the fermentation vessel, it needs to be 21-25°C (70-77°F).
Tip: Usually you need to wait for mixture to cool to this temperature, but just in case before adding final two-three liters measure the temperature and heat the water if it is below if not keep pouring the cold one. When we reach this 21-25°C we are adding 7gr of yeast (it was included in starter kit) this will start fermentation process. Stir some more and seal the lid.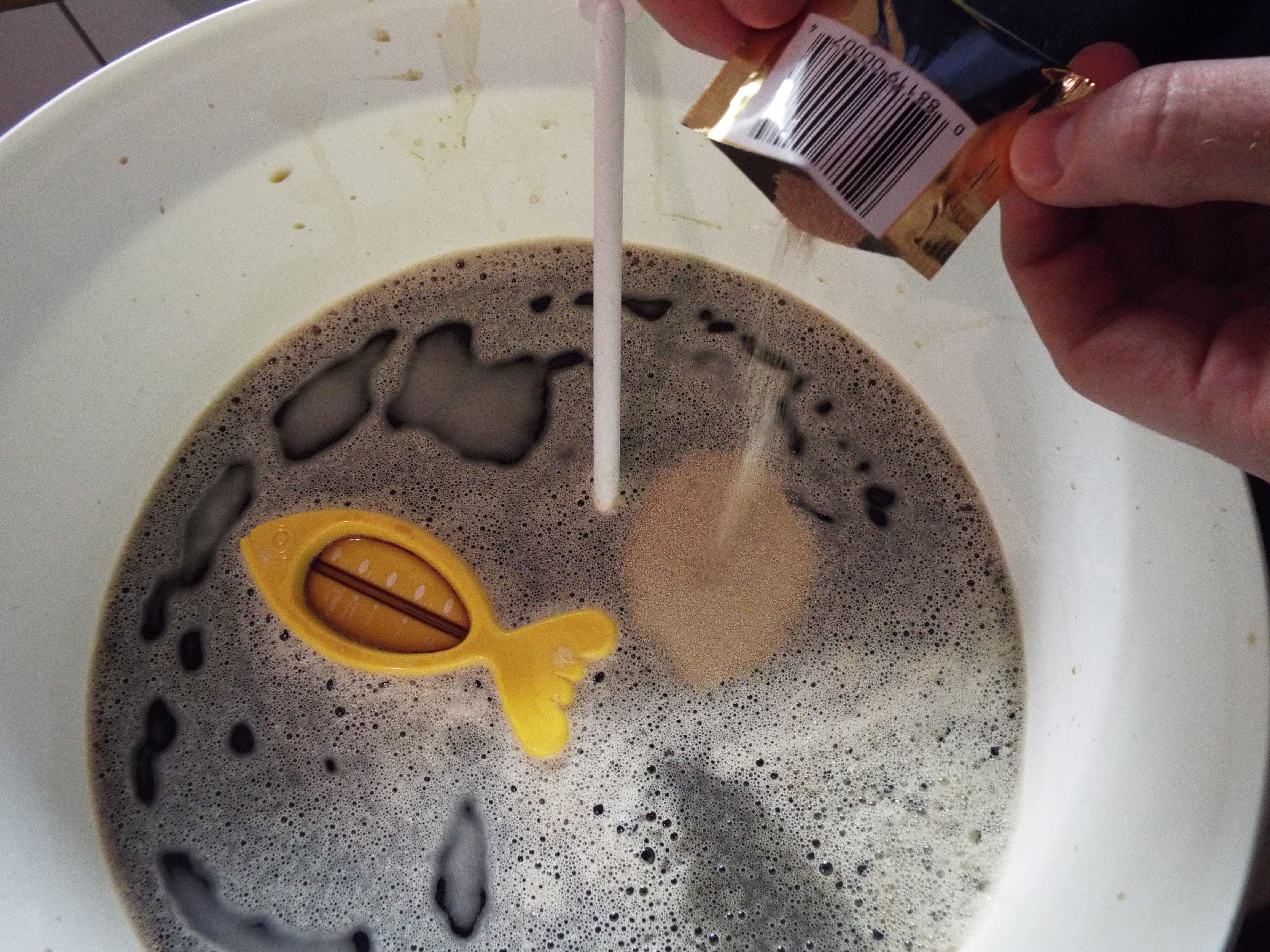 Put the bubbler airlock, and leaving it in the dark(or cover it with a blanket), on room temperature (18-20°C) until the fermentation is finished. It usually lasts from 7-10 day. Fermentation is finished when the bubbler is not bubbling anymore. First part of brewing is finished.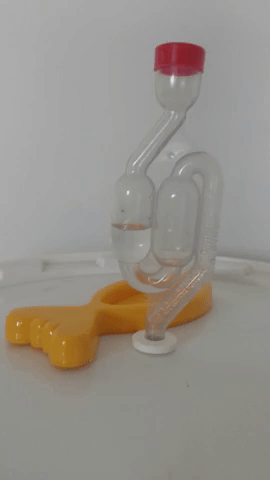 When the fermentation is finished (no more bubbles in the bubbler) we need to bottle and store our beer. At this point beer has nice taste but without any bitterness and bubbles.
We need to sanitize bottles and caps, again. When it comes to bottle cleaning you want to use bottle brush to keep it as clean as possible. Let them dry, and in the small pot boil the caps.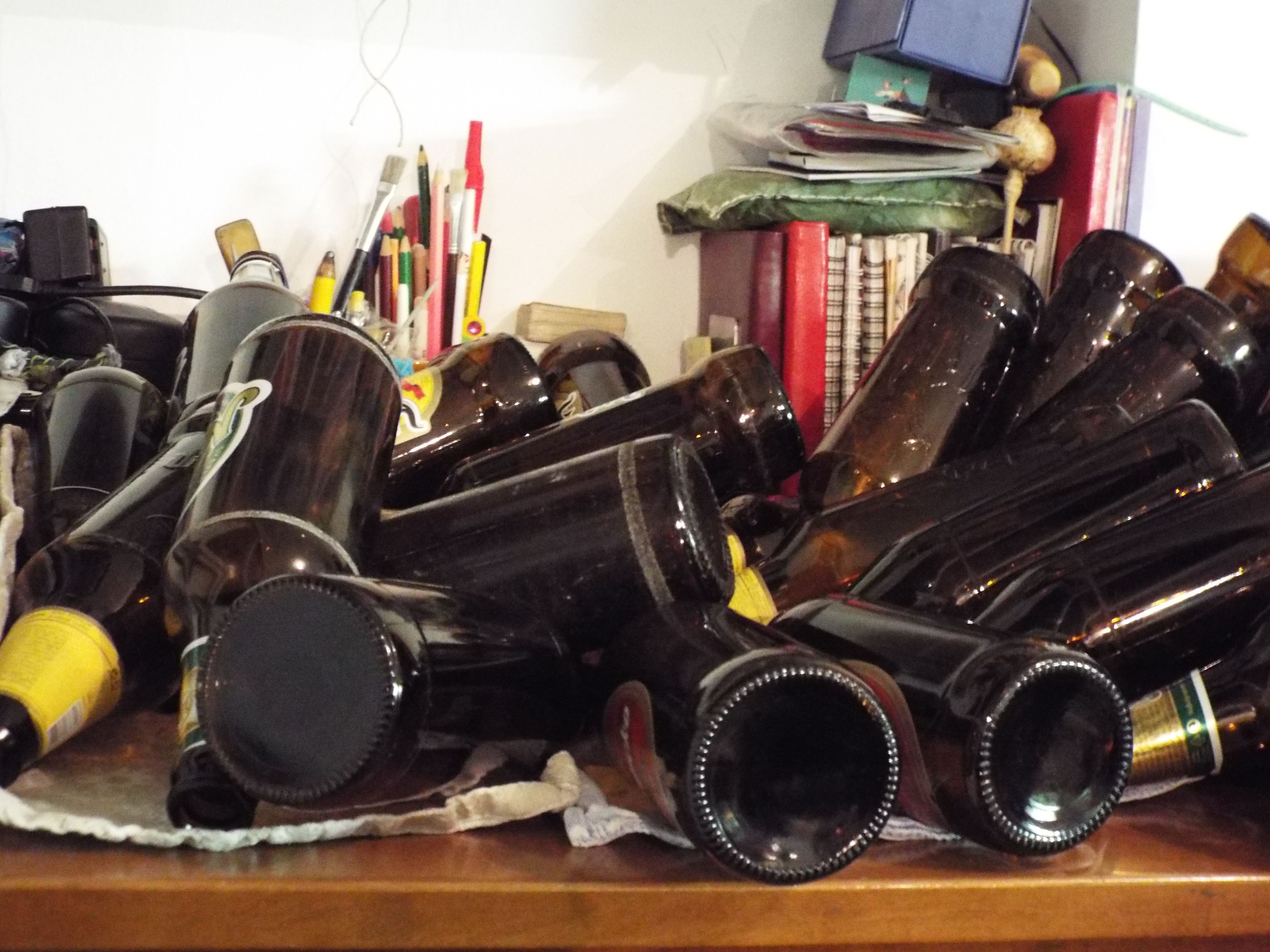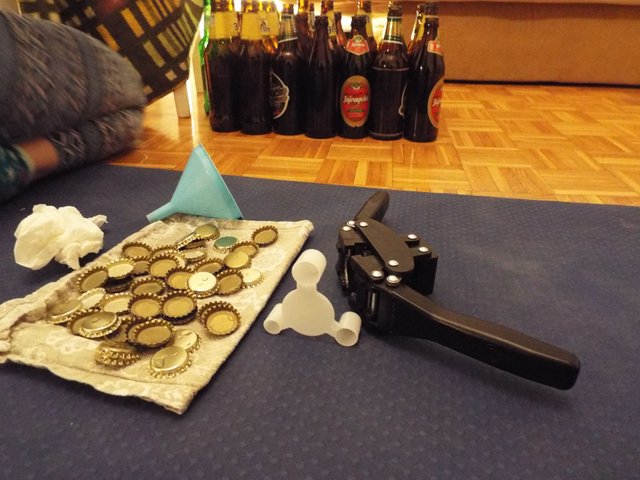 When bottles dry up we can proceed to the next step. To get that bubbles and recognizible beer taste we will put dextrose into the bottles (more dextrose - more bubbles). We used this dextrose measurement spoon, and separated 3 groups of beer.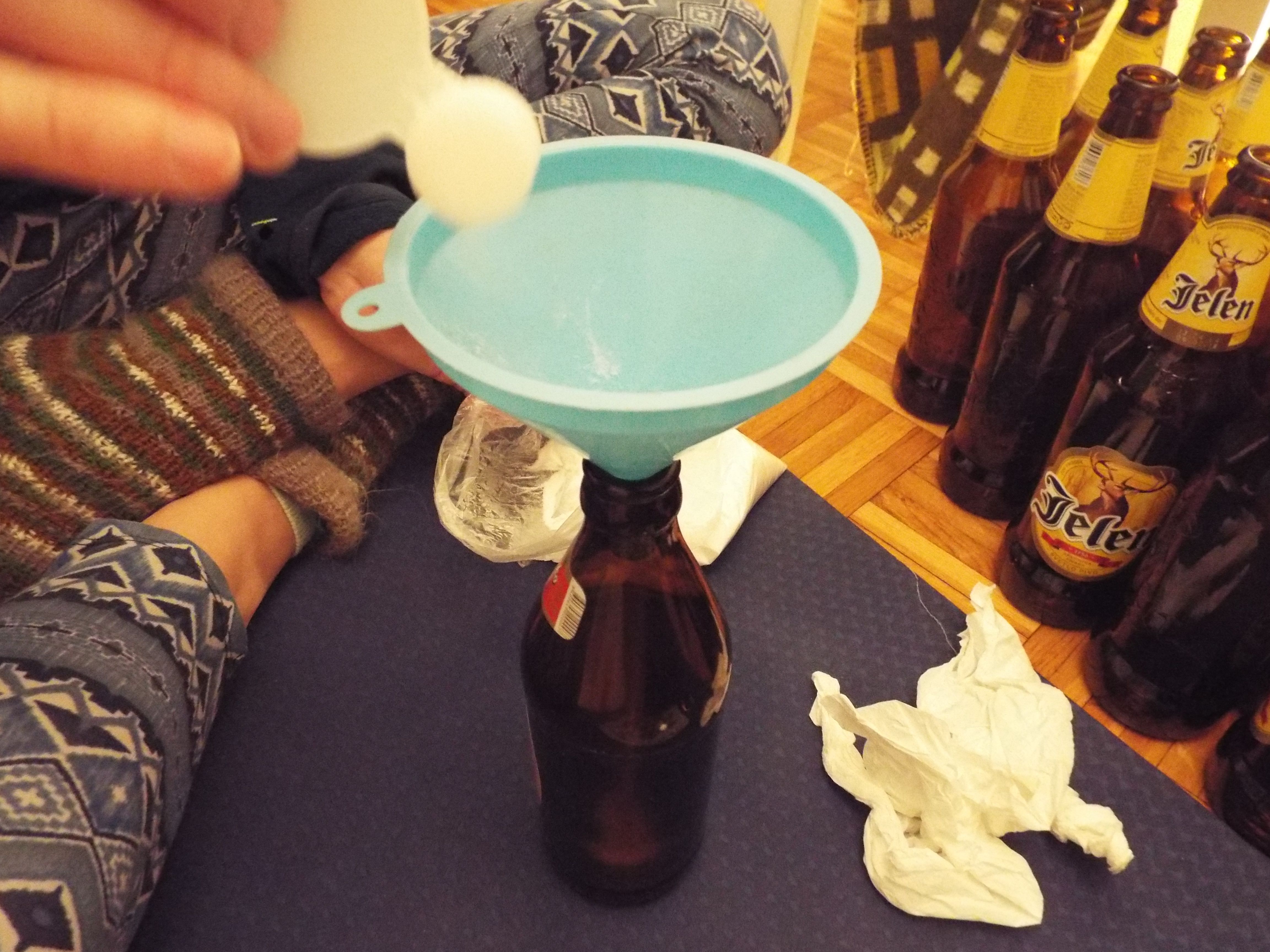 After putting dextrose, we pour beer from the fermentation vessel into the bottles. You want to pour it slowly, so all the sludge stays in the fermenter and also to keep minimal froth in the bottles, so you can cap them immediately.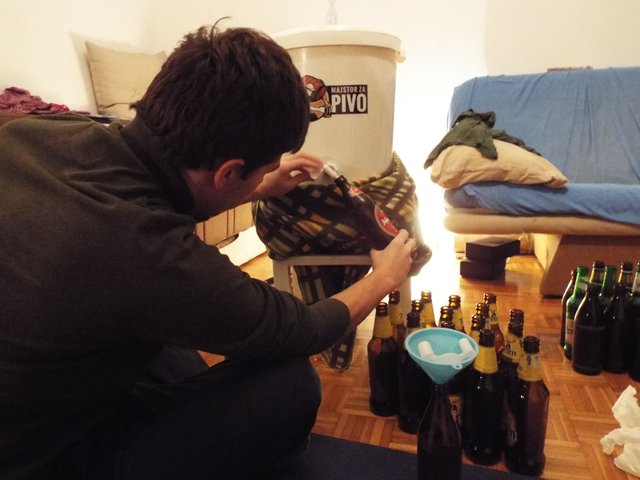 Make sure to make a pause every now and then to take a sip and keep enjoying the process. :)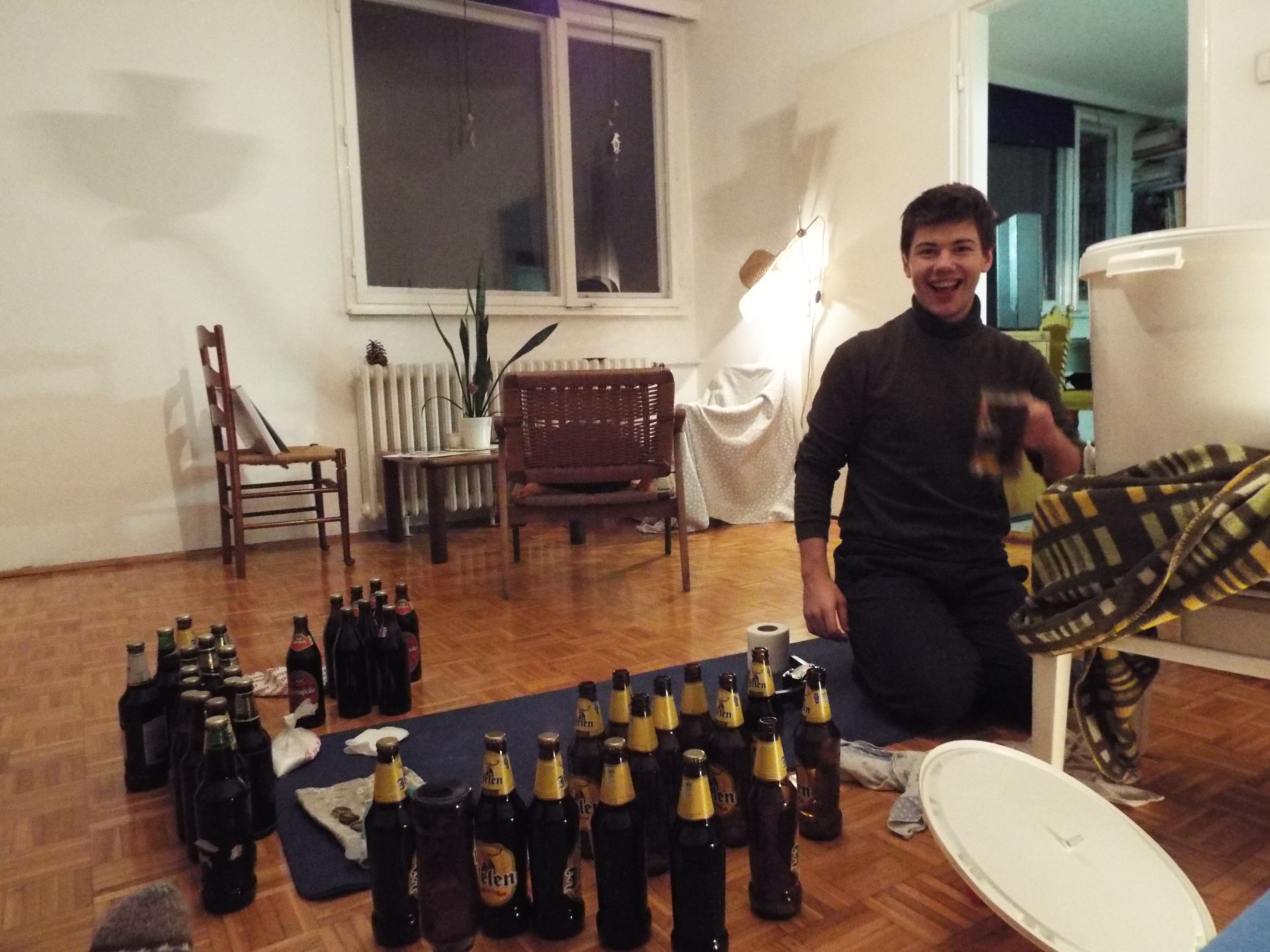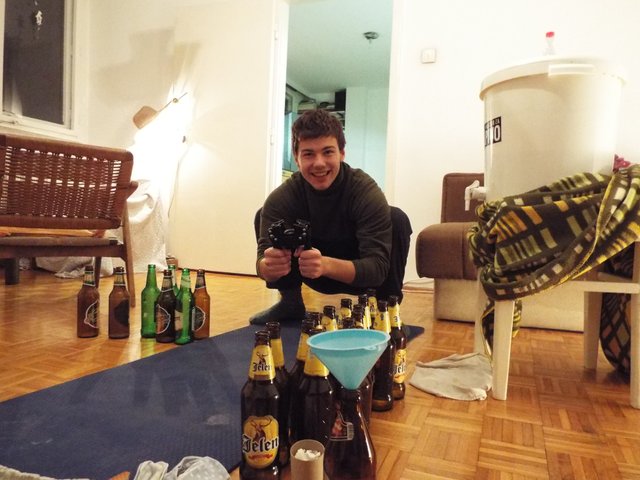 Capping might be tricky with some bottles. One sort of bottles had really high neck collar, so the capper couldn't grip it. We managed to do it applying extra force to push the capper down.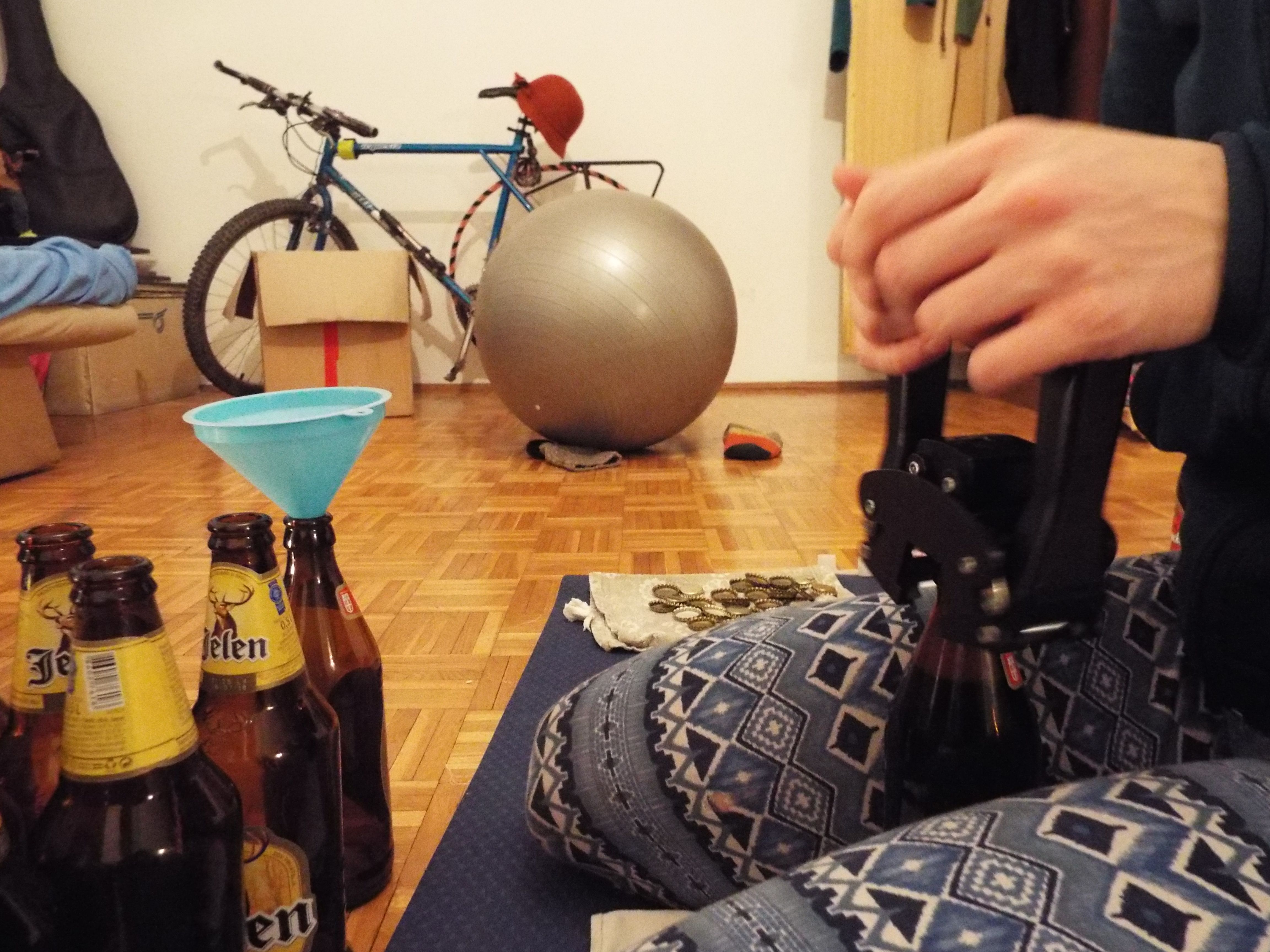 That's it... The final result:
39.5 bottles
- we couldn't stop tasting it :) We put away the beer bottles for another 10 days in the dark on room temperature (18-20°C) covering bottles will also do the trick.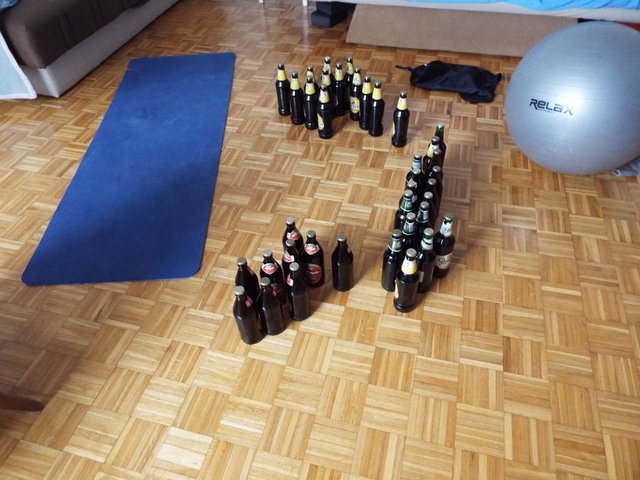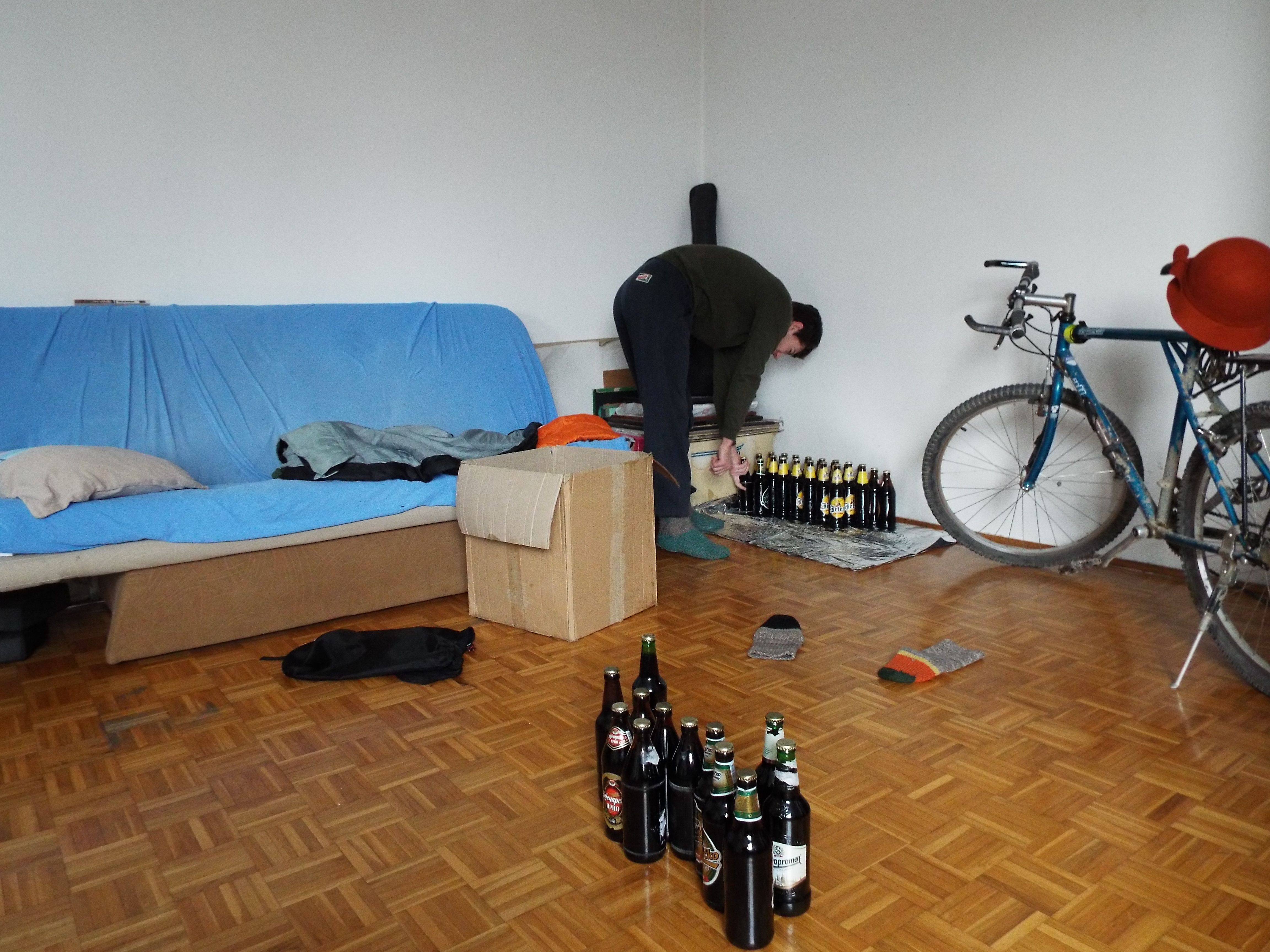 Cheers!