HOW TO SAVE MONEY ON SEEDS FOR YOUR GARDEN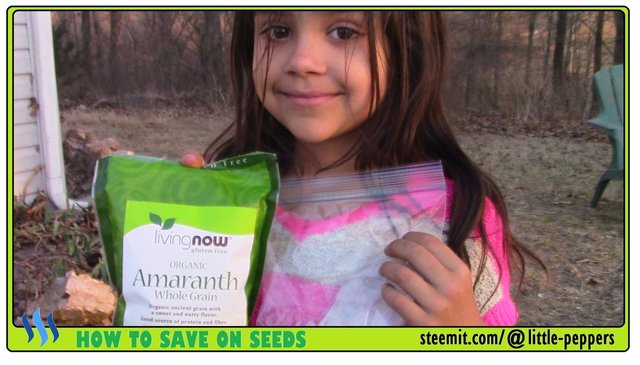 Here is a simple and easy way to save on garden seeds.
---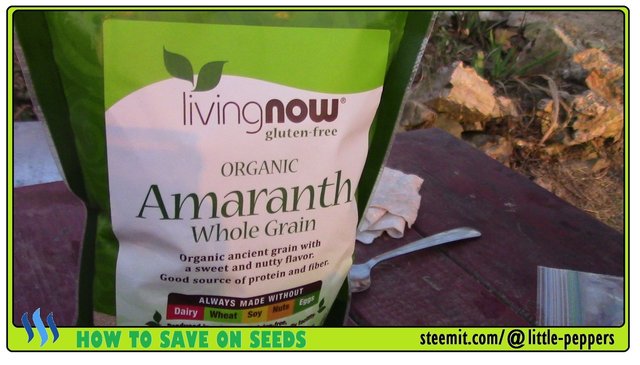 The @little-peppers have been getting more and more involved with providing food for the family, and that includes gardening. Seeds can be expensive though, so we will give you a simple demonstration of one way to save money on some great seeds. Today, we will be using Amaranth as an example.
This is a package that we picked up from a Natural Food store. Amaranth is a great grain to use, and we even grew some of our own last year. Since we got some Amaranth to use, we figured that we might as well test to see if the seeds will germinate.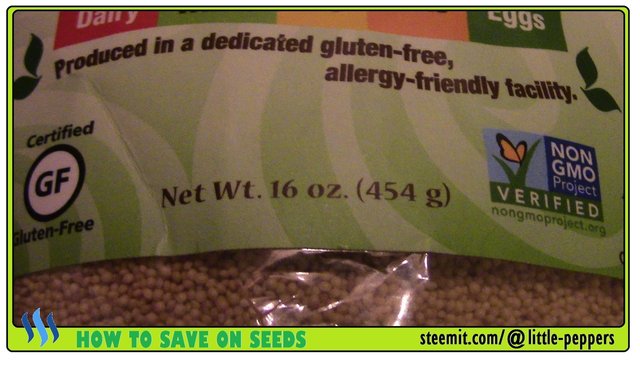 These are Organic, Non-GMO seeds, and they should be fresh. Therefore, there is no reason that they should not sprout. The bonus is the price and the quantity.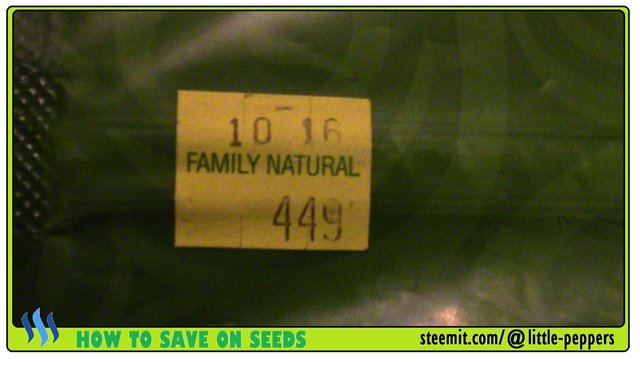 This one pound package only cost $4.49 USD. If you were to by a tiny fraction of these seeds packaged for the garden, you could easily pay over $2.00 USD. Personally, we would rather just grow some of these, and then eat the rest, which basically provides free seeds to grow in the garden!
---
HOW TO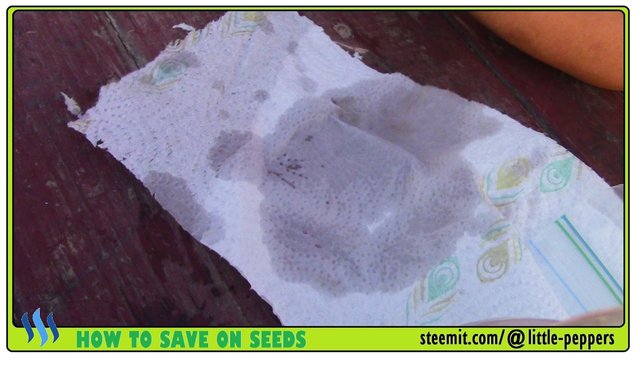 The first thing you will want to do is to get a sheet of paper towel and wet it.
---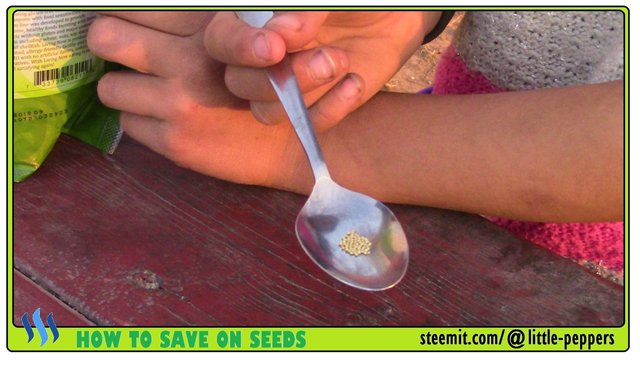 Then, carefully grab a small portion of the seeds out of the package. To keep the package clean and to make it easier to get the right amount, we recommend using a spoon.
---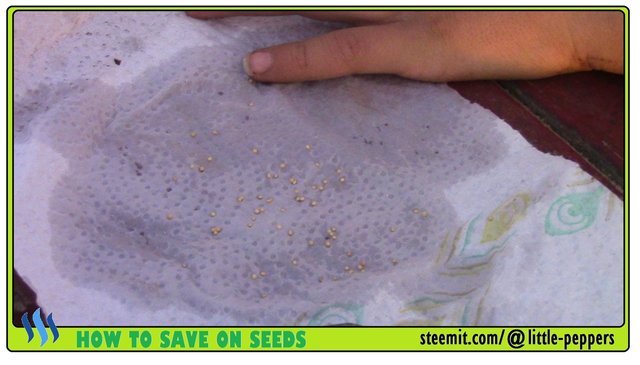 Carefully sprinkle the seeds on the moist paper towel.
---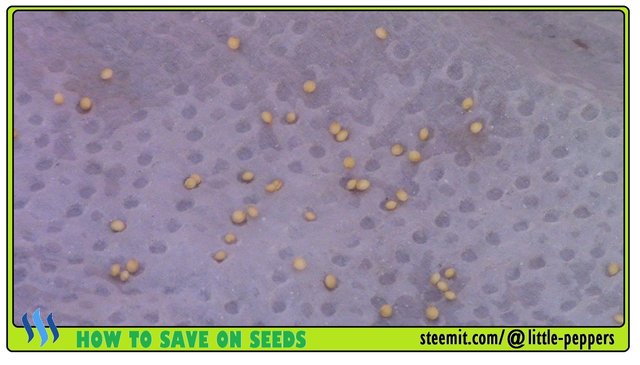 Make sure that the seeds are spread out.
---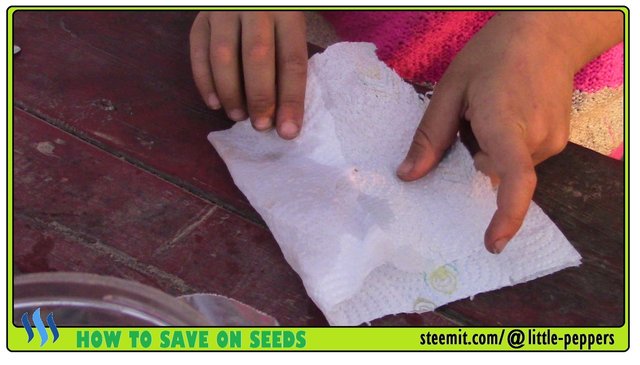 Then gently fold the paper towel.
---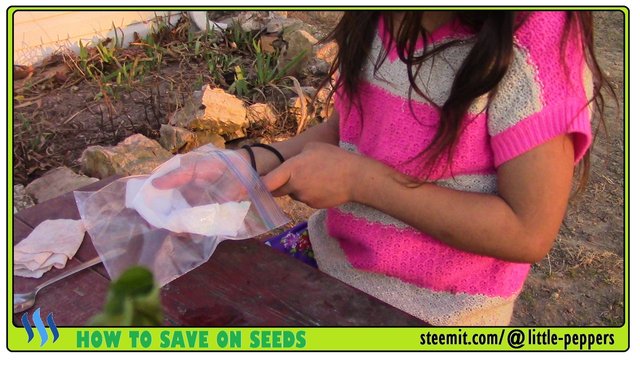 Next, place it in a plastic sandwich bag or somewhere else that will keep the moisture in.
---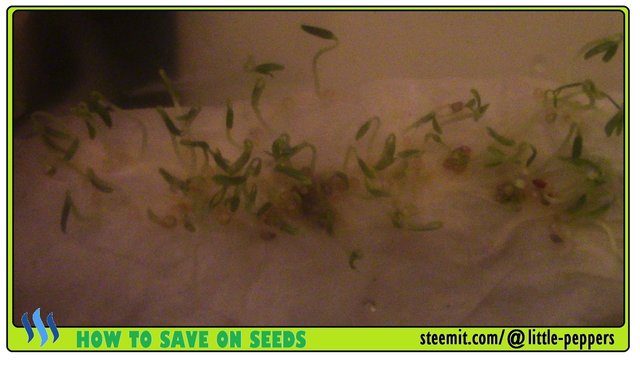 Within a few days, you should see the seeds begin to sprout!
---
This was just a sprouting test, but we will see if we can still get these tiny Amaranth plants into the soil sometime soon. Not all plants will transplant well, so some kinds will need to be sowed directly outdoors. When using seeds like this instead of those packaged for the garden, try doing a sprouting test to make sure that the seeds will actually grow.
Also, you may want to make sure to stick to Non-GMO and Organic seeds. We do!
We know that this may not seem like a big deal, but every $ we can save on growing our own food is less money that we have to earn and pay taxes on. When we can save additional $ by not buying the high-priced "garden" seeds, that's even more savings for our family!
---
UPVOTE-FOLLOW-RESTEEM