My Visit to a Local Beef Barbecue Market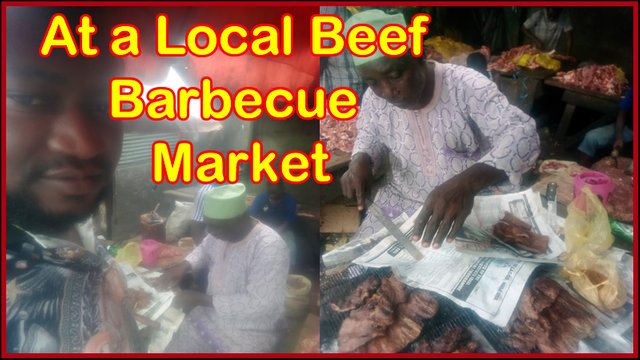 I had a great day today at the local beef barbecue market eating my way till my heart's content. Beef barbecue popularly called Suya in Nigeria, is very spicy, tasty and delicious. I visited Alaba Rago market, located in Ojo area of Lagos, Nigeria to get a taste of it.

Beef Barbecue otherwise called Suya
Suya is thinly sliced meat which is sometimes skewered and eaten with dried pepper and sliced onion. It is mostly prepared and sold by people of Hausa origin from the Northern part of Nigeria. The dried version of beef barbecue (suya) is referred to as Kilishi.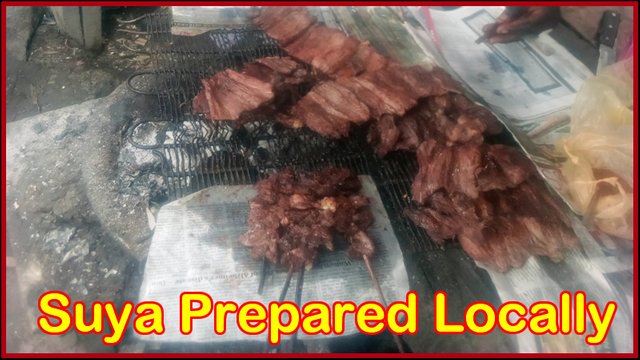 Tasty Suya prepared locally

Check out the Division of Labour
The beef is skinned off the bone to make sure no meat is wasted. There are some guys who specialize in doing that. I noticed the process was in sections, there were guys skinning the cow, some were slicing it to skew it and another was putting it in the locally made barbecue and selling it. That is what I call division of labour. Lol.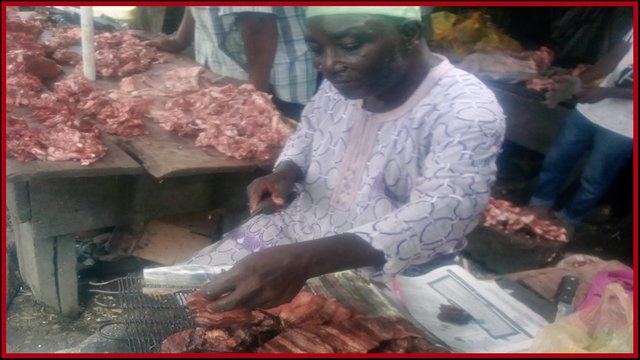 Photo of a local suya seller

Conclusion:
I really gave myself a treat and enjoyed my day out, unfortunately, you can't taste what I ate, but am sure if you did, you'll agree with me that it was really delicious.
Please leave your comments below, ask questions or just let me know what you think about my post, I'll really enjoy and appreciate hearing from you. Cheers!