Steemworld.org - The Overview Tool for Steemit / Das Übersicht Tool fürs Steemit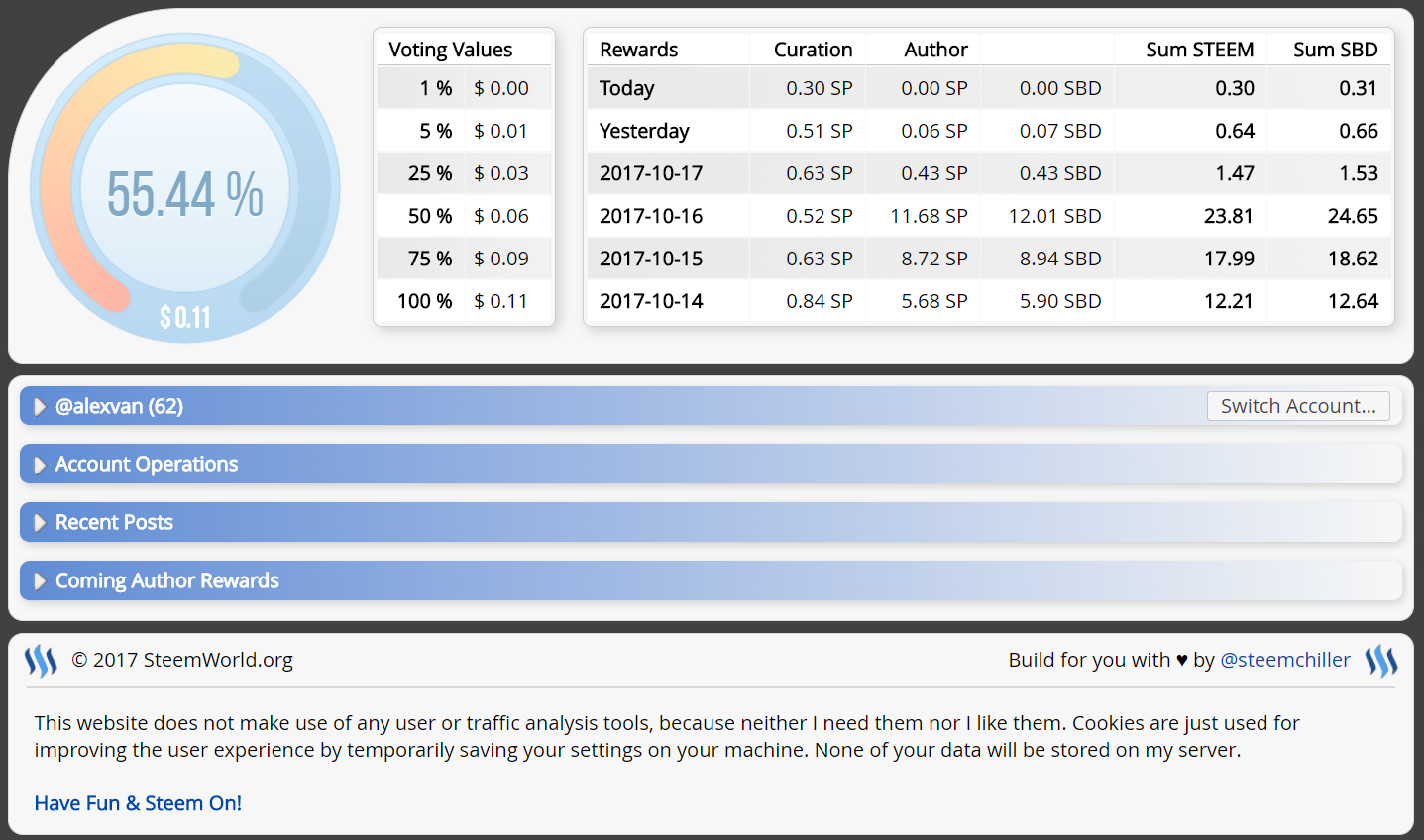 Eins der besten Tools für den Steemit Nutzer wurde von
@steemchiller
entwickelt, heißt Steemworld und befindet sich hier:
https://steemworld.org/
Mit diesem Tool hat man eine viel bessere Übersicht als die von steemd.com oder steemdb.com
One of the best tools for steemit has been developed by
@steemchiller
, it is called Steemworld and can be found here:
https://steemworld.org/
With this tool, the overview is much more easier to handle than on steemd.com or steemdb.com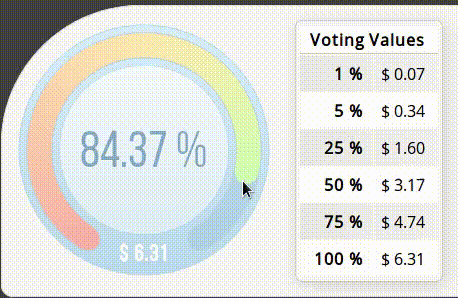 Man sieht direkt an wie viel Vote Power man hat und wie viel ist diese Wert. Man kann dann mit der Maus überprüfen wie sich die Beträge der Vote ändern bei verschiedener Vote Power.


One can see directly how much vote power one has and how much it is worth. With the mouse and moving the colour slider one can see what influence the vote power has on the value of the vote.



Oben links sieht man die Einnahmen der letzten 7 Tage.


Up left one can see the earnings for the past 7 days.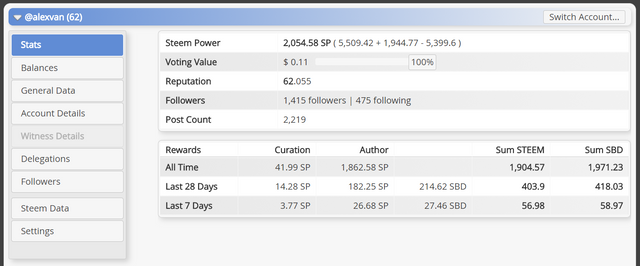 Das nächste Tab zeigt eine Menge von Daten über den Konto, angefangen mit der SP bis wo und wie viel man delegiert hat.


The next tab show a lot of data about the account, starting with the SP till how where and how much one has delegated.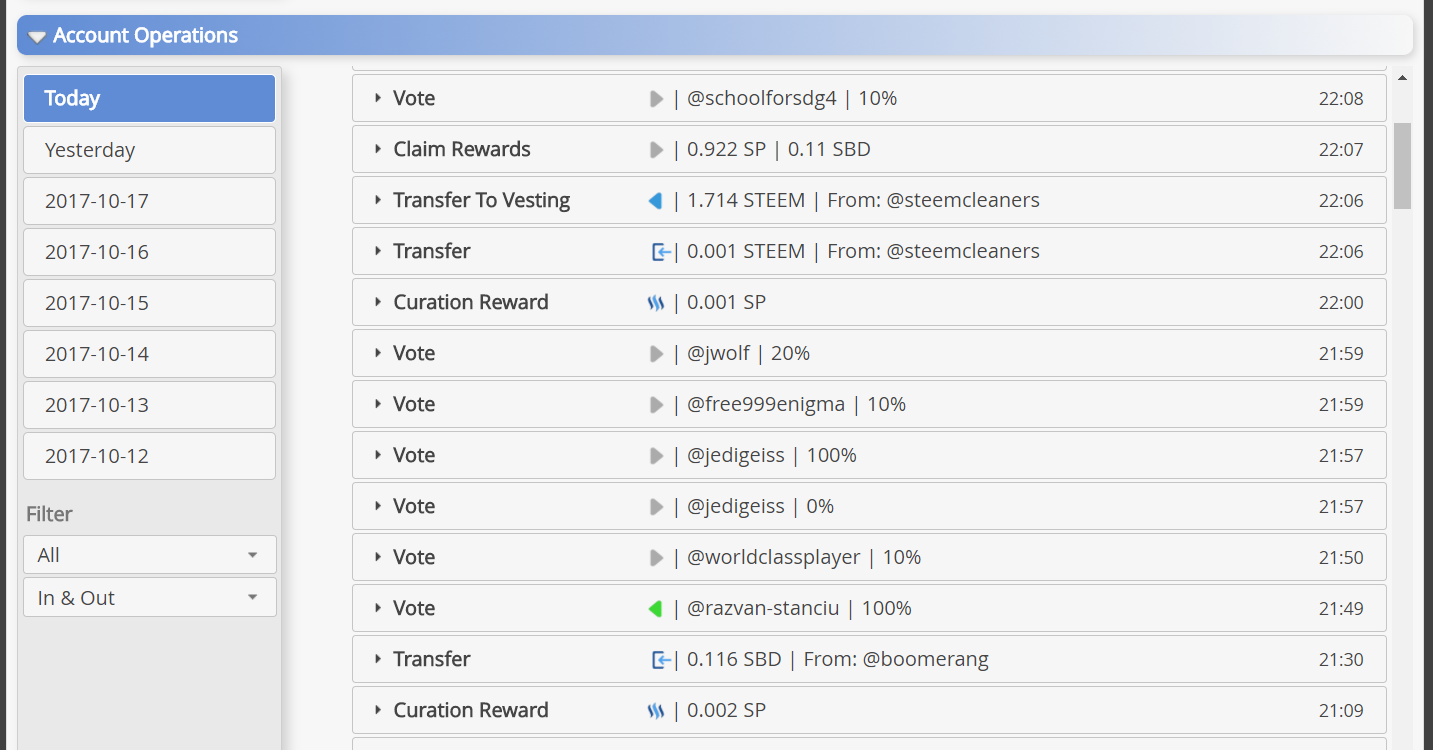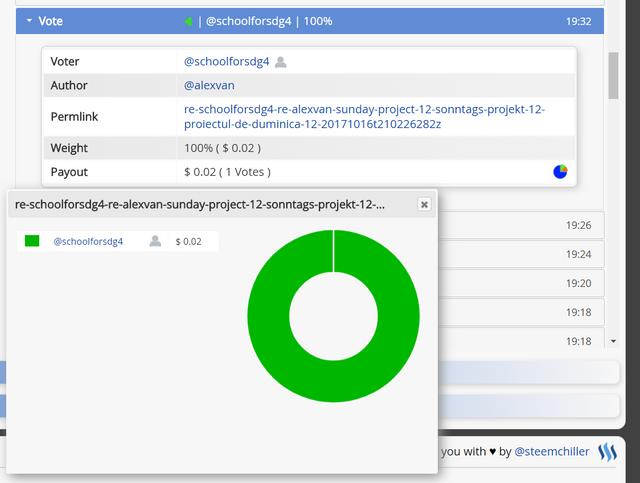 Hier kann man alle tägliche/wöchentliche Aktionen beobachten, von wo man gevotet hat, wann man eine Vote bekommen hat, gepostet hat oder ein Kommentar bekommt, einfach alle Aktionen die verknüpft sind mit dem Konto.


Here one can see the daily/weekly actions, where one vote was casted, when a vote is received, when and where one posts, or when a comment is received, all actions related to the account.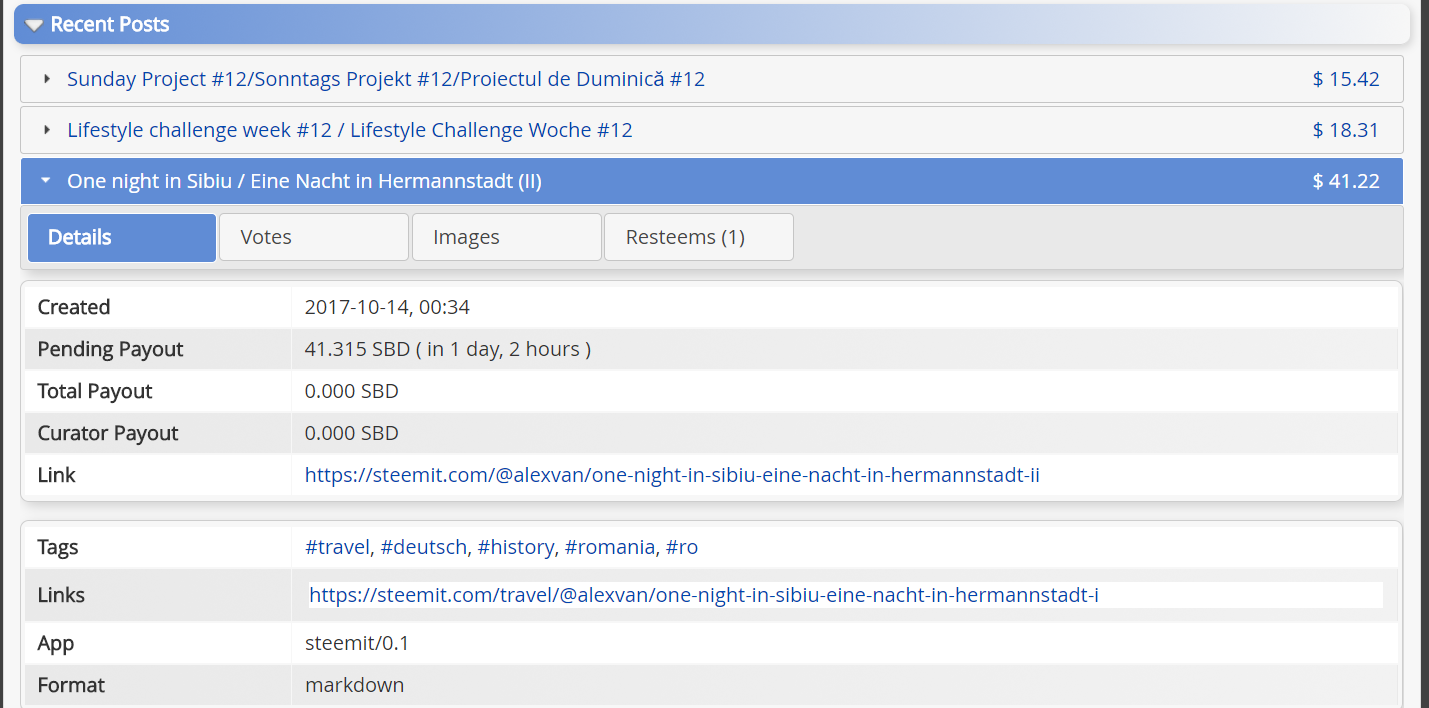 Bei den Tab mit den Recent Post, kann man die Beiträge beobachten, sehen wer gevotet hat, die Resteems und vieles mehr.


At the tab with recent post, the post can be cheked in terms of who voted, the resteems and much more.



Am Ende findet man die einkommende Einkommens Ankünfte.


In the end, one can find the incoming payouts.