Try not to get a sound activated neckline - that will exacerbate it. You don't treat fear with something that makes them progressively apprehensive.
This is what I did with my 4– 6yr old save hound who had division nervousness:
Each time I left, I gave her something astounding that lasted for a bit to occupy her. A Kong stuffed with nutty spread and rice and afterward solidified. Stuff that way.
I would leave, say "Calm" and give her the treat…
Never return to them in the event that they're crying or yelping (even to address them) - hang tight for them to be tranquil, and afterward compensate them with your presence
You do it in stages:
At first I gave her the treat, left for just 2 minutes, and I truly sat without anyone else yard. I returned, said "great young lady, Quiet!"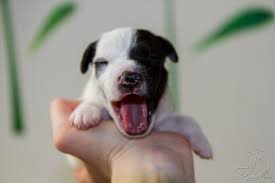 At that point whenever, I gave her the treat, left for 5 minutes… sat on my yard, and returned and stated, "Great young lady, Quiet!"
I simply continued doing it and stirring my way up… expanding it by 5– 10 minutes per week.
She's extraordinary now - she cherishes her treat (that she possibly gets when I leave), and she's tranquil.