Saying the same sentence repeatedly until your brain seems to register that you have said it correctly and in the right order is driving me bonkers. It comes and goes but can last days, weeks or even months at a time and I have been suffering with this for years. Repeating sentences to myself just doesn't feel right and to relieve the tension I repeat until my brain is satisfied.
This disorder Stops me from sleeping or carrying out daily tasks and is a complete nightmare to control. I have had forms of OCD before where I must keep checking that the doors /windows are locked or that I turned the gas out, washing my hands repeatedly and even when I was younger picking up things from the floor but nothing quite as bad and annoying as these obsessive thoughts.
When these thoughts occur, I have tried to ignore it completely, but my brain just won't let me concentrate fully on anything else until I have satisfied it. If I do attempt to start saying the sentence I could be sitting or standing there staring at a wall for hours unless I say the words exactly how my brain wants, with each word clearly spoken either quietly to myself or under my breath and which could last for few months until the sentence is replaced by another. The sentence its self could consist of any words and its usually just one sentence.

Once I was at work and I repeated myself for 8 hours straight. Sounds crazy I know. When I say the sentence I usually try to focus on an object or surface and if It gets rejected by my brain then I will have to focus on another new object/surface or wall space because my brain will associate that previous object with the rejected sentence. The funny thing is I know I have said the sentence many times, but if it doesn't feel right then the cycle will just keep going. I don't really understand it myself.
If I do manage to say the sentence and my mind is happy with the way I have said it then I can usually carry on with my day or go to sleep. Things could be fine for a while or even only for a few seconds because if my mind doesn't agree with something that I've said, seen with my eyes or even in my dreams then the nightmare begins again. It's almost like a form of punishment to myself without committing any crime.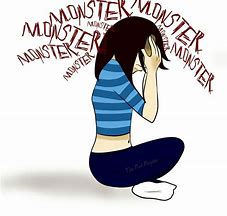 It's extremely distracting and makes me feel miserable although rather than visit a psychologist I just seem to deal with it. I have tried this method called head space which is a digital service that provides guided meditation sessions and mindfulness training. Its content can be accessed online, or via their mobile apps. It has some good exercises if you are anxious or stressed but I didn't really find it useful for the obsessive thoughts and repeating words. But something to check out if you suffer from anxiety and stress. My own personal tip for anxiety and stress is to try chewing gum, I find it helps a little.
I have also tried cognitive behavioural therapy online which may help with several mental illnesses but for me personally I must control it myself and think of my own solution. Its difficult to explain but I guess how I gave up smoking is a good example. I knew in my mind that electronic cigarettes, patches, and nicotine gum wouldn't work so the only way was to go cold turkey and it took a while, but I eventually managed to quit for good and haven't smoked for many years.
But for some reason that same approach does not work with the OCD and repeating words.
I can sometimes go for weeks without this problem, but it usually always comes back to haunt me.
Repeating these sentences is usually to myself but I also suffer from a similar problem of repeating myself when I am talking to someone else and if they have not acknowledged what I have said then there is a fear of being misunderstood and then a compulsion of repeating myself.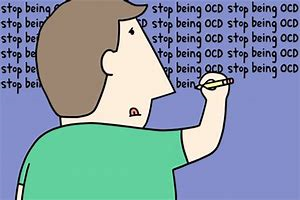 Self-help books, cognitive behavioural therapy or visiting a psychologist are worth considering. It may help if you suffer from stress, anxiety, OCD, repeating words and several other mental illnesses but I must find my own solution to combat this problem.
I hope you enjoyed reading, please feel free to share your thoughts and tips for dealing with these mentally exhausting illnesses.
Please feel free to re-steem. Thanks