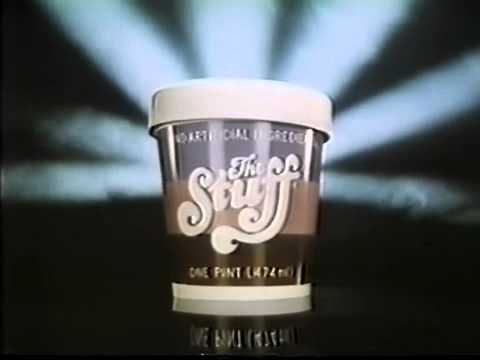 For today's supper I ate yohgurt. "Wtf" you would ask.
It reminded me of horror from 1985 The Stuff and I watched it for a dessert.
Oil company employees discovers some white substance coming out straight from the ground. They taste it and... it is delicious. Soon the substance named The Stuff floots the USA market as a dessert. What could go wrong?
Only a few people see that something is wrong and try to discover the truth about The Stuff.
I have a sentiment to The Stuff cause it reminds me of some John Carpenter's movies.
Scenario is simple:
-some global(local) bad thing are going on
-only few characters know about it and cooperate to reveal the truth
-they are outnumbered by bad guys/aliens/monsters etc.
Enjoy:)