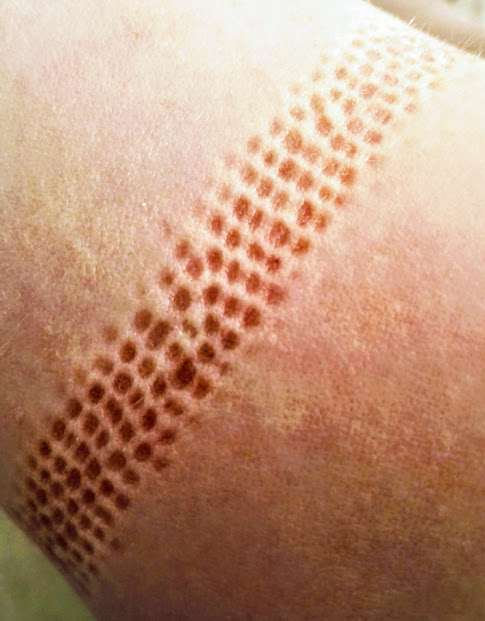 The holes in her skin
Let the insects in
The spindle leg spider
Creeps inside her
He is after the flies
Burrowed inside
Her sickening skin
Moving from within
A knife blade traces
Their writhing places
But they dig in deep
Beyond her reach
Bugs itch along her bones
From the cursed jade stone
Filled with yawning holes
It infects all who behold
Its cursed carapace
A deeply pitted face
This perforated place
Is a fate with no escape

This poem is inspired by Shivers from the Junji Ito collection. A cursed jade stone infects people with deep holes in their skin
I love horror, I enjoy the feeling of fear and discomfort, the weak sensation of something actually getting to you. For a few years, trypophobia could still do it, I think it started with the old internet horror story of a korean woman bathing with tiny black seeds that sank into her skin. Try as she might, she couldn't dig them out. It was a few years later that I watched American Horror Story: Cult, which featured a woman with this fear, that very nearly over saturated it and pushed it past being scary. Then I watched the Junji Ito Collection on Crunchyroll, and the segment Shiver well it takes the idea to "hole" new depths (sorry, I couldn't resist) with the concept of insects crawling through the holes, which reset the bar again!
I would recommend the Junji Ito Collection to anyone who enjoys some good creepy horror, featuring skin crawling concepts and dark animation.
Image is my own, I thought something from the show may be a bit much for the steemit feed ;) - this is from wearing a beaded bracelet, and has been edited to look as creepy as I could manage!