My Hope Story.
Hello Steemians.
It's been a while and I really missed you guys of course.
Special thanks to @traciyork and @joeylim who woke me up from my little slumber by going through my post and inspiring me to enter the #hopecontest being organized by @joeylim.
Well I'd like to tell a little story about moi! I call this one "my hope story".
So I'm Abigail Godwin and I'm a Nigerian.
I happen to have this unique mark on my skin which kinda makes it difficult for anyone to forget me easily.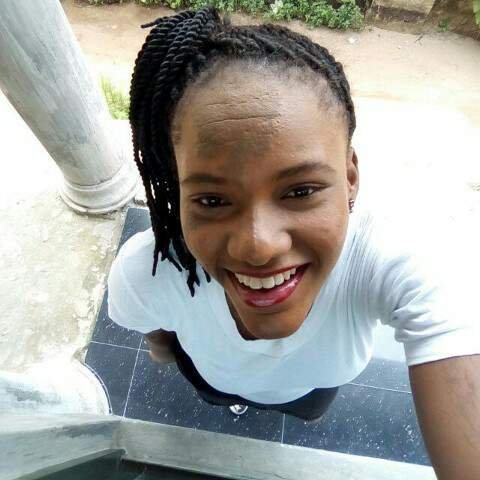 img sc: me
Sometimes people mocked me especially classmates, people proferred so many solutions on how to get rid of the mark and so I ended up taking so many pills, herbs and applying so many stuffs on my skin. This not only made me sad but I got tired and just wanted to live a normal life, eat normal food, make my hair, be a girl and do everything a youngster could do. I just got tired.
But then for whatsoever reason I still chose to be the best I can be. My family also had their own roles to pray, they made sure I went to school and they never encouraged bad grades.
So I became so bright in school and there I knew that I could be more. I became comfortable with my mark and myself. I began making my hair, made friends, went ahead to compete academically with my peers.
Though I had fears that I may never get a man to love me, or I may never finish school or I'll always be the unaccepted one but as God would have it I kept thriving and .. I went for competitions in secondary school, in church and I did so well. In University I even won a beauty contest!! Yes I did!!!. And now I'm through with university, I'm in a good relationship that's going somewhere positive, I live like an extraordinary lady would and I'm still thriving. I still get some questions and some negative comments but I have chosen to live in the light of the fact that things can only get better for me. There are many out there who never had the same opportunity like I did so why sit and die in self-pity?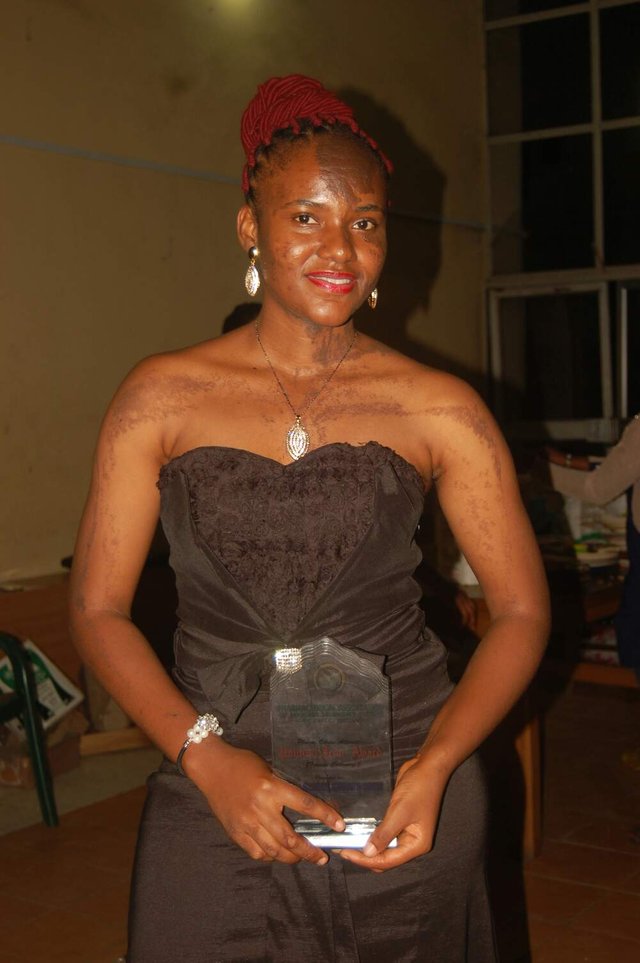 img sc: me!!
I choose today to use myself to give others out there some form of hope. It doesn't matter the physical challenge you have, you can be better. Look within you, there must be something that makes you stand out. I discovered mine and that part of me became my asset. So the fact that you are blind doesn't stop you from using your voice or your hands. All can't be lost.
At this point in my life I don't pray to be accepted by everyone because sometimes a little criticism could be just what I need to step out of my comfort zone but I only pray God give me grace to handle to criticisms wisely and be thankful in all good times. I choose to strive to be unique and hold my head up high.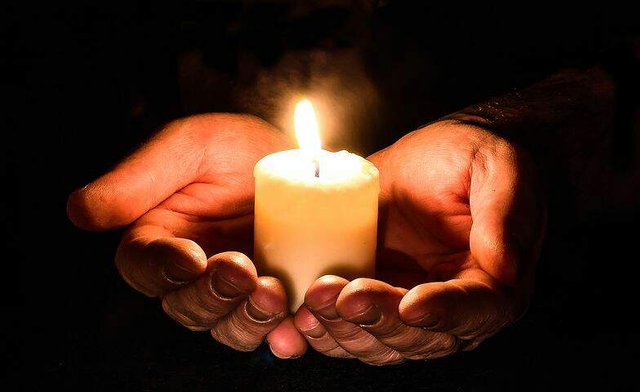 img sc:https://pixabay.com/photos/hands-open-candle-candlelight-1926414/
At this point, I'd really like to say thank you to everyone who takes time to read my post.
Please upvote, comment, resteem... And follow my blog!
I'd really like to get your thoughts on life's issues.
Love you loads!!
I'll be bringing in more messages and I've made a list of people who really inspire me on this platform... And I know this list can only get longer.
Thank you so much
💋💋💋💋💋❤❤
@chbartist @rynow @blessed-girl @darlenys01 @coolguy222 @Juanmanuellopez1 @certain) @wems @praditya @atlingz @midgeteg @vickykarma @lexymaine @brightsun @sanjoea
@alokkumar121 @trailreward @mariannewest @freewritehouse @dwaygner @in-his-image @zulaqli @enjoycompany @praditya @remsorfh @wilsonblue5 @zubbyfaith @natebuck @ronel @borrowedearth @missladybug @girlsfoundation @Adamdavid @magnata @issabellalucas @hugonelson @adenijiadeshina @angelinafederer @danielsamuel @liveyourlife @jessicaalex @hifa @juliaz @jordanwarren @tramelibre @wesleyvandersel @shashiprabha @frankhood @certain @rafique1953 @wilsonblue5 @newageinv @austineedward @bdncontent @kertmason @brittandjosie @traciyork @joeylim @globalgirl16 @maxer27 @fermatsays @yeiko @filmyworld @kingdomfpak @jaynie @aceandnotes @michelduartes @mwanza
Please note the list above are individuals whose simple comments and post have inspired me in one way or the other.. And I know there are many more people like that.
I don't regret mentioning you guys and I love the fact that you see things as they are and speak up for what's right.
Love you guys!!!
Posted using Partiko Android