The Benefits of Planting a Hedgerow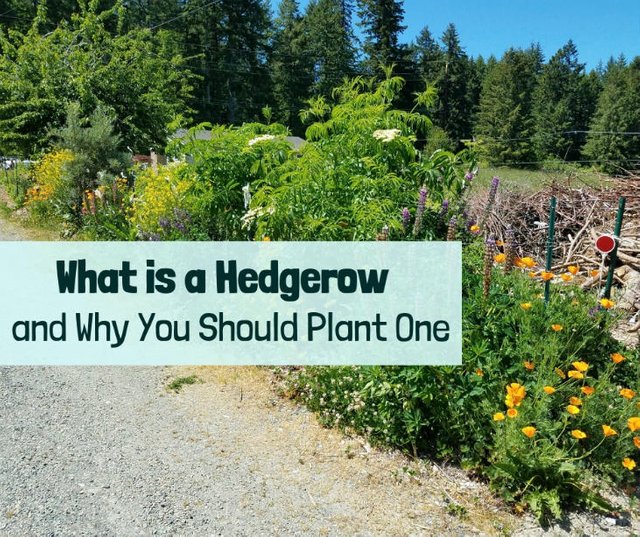 Have you ever considered planting a hedgerow? Do you know what a hedgerow is? Hedgerows can provide privacy, wildlife habitat, an abundant harvest, plus so much more. But where do you get started?
This week's blog post is all about what a hedgerow is and the benefits they provide.
Here are the benefits of hedgerows covered in the blog post:
Serve as low-maintenance "fencing" once established.
Support local wildlife such as birds.
Create beneficial micro-climates and reduce watering needs.
Provide a harvest.
Add beauty to your homestead.
Ever since my wife and I moved to our homestead I have been planting hedgerows along the boundaries of the property. Each year I have added more and counting the new hedgerows that I planted last fall/winter/spring there are approximately 570 feet of hedgerows on my homestead. Over the next 5 years I plan to expand some of these and add approximately 700 feet of additional hedgerows.
I think hedgerows can be a great addition to your homestead. What about you? Have you planted any hedgerows on your property?
Hedgerows can Provide a Harvest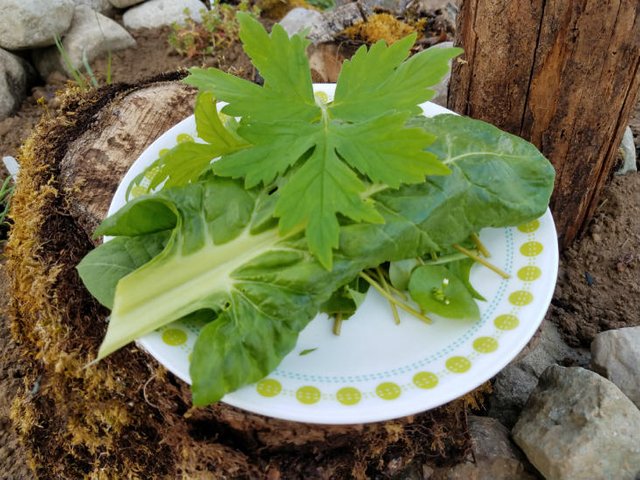 One of the great benefits of a hedgerow is that they can provide you a great harvest in addition to all the other benefits. Really, this benefit is a bonus but I wanted to include it as a reminder that you can design a hedgerow using edible plants.
That picture is showing some perennial greens I harvested just the other day from one of my hedgerow. These greens include dandelions, chard (that over wintered), miners lettuce, and Pacific water leaf. It was great getting these "free" greens!
But you can also plant fruit trees, berries, and many other edible plants in your hedgerows. I think hedgerows are a great place to plant perennial vegetables, especially the ones you are unsure about but want to try out.
Hedgerows can also blend very easily into a food forest.
I'm working on establishing a new food forest that is surrounded on 2 sides by an existing large hedgerow and I'm considering planting hedgerows on the other 2 sides. This way the inside of the food forest would become a nice little sanctuary for people to visit.
It makes sense that hedgerows would blend into a food forest since hedgerows are essentially mimicking the edge of a natural forest which tends to be much denser than the interior of the forest.
Have you added edible plants to your hedgerow(s)? Have you planted them alongside a food forest? Please share your experience in the comments.
Get Started with Hedgerows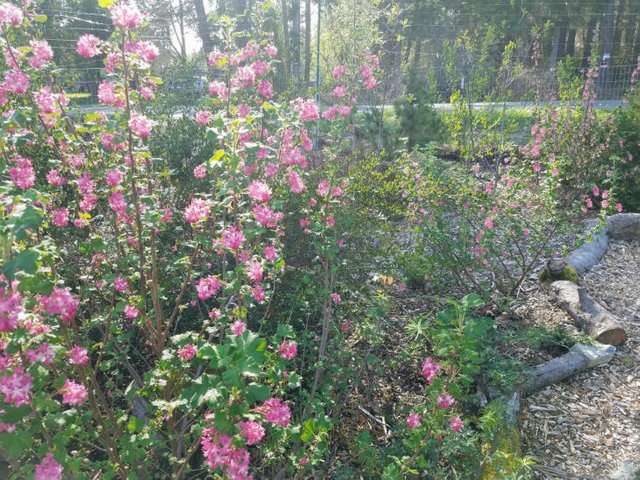 Make sure to visit the blog post to get more information on hedgerows and how to get started.
Hedgerows really are awesome additions to a homestead. The blog post covers the basics of a hedgerow, the benefits they provide and some information on the steps to plant your own. There is also a cheat-sheet that covers some additional information including some useful questions to think through.
You can sign-up for my weekly newsletter to get the cheat-sheet.
I would love to hear what you think about hedgerows and if you have planted one on your homestead! Please leave a comment with your experience/thoughts regarding hedgerows.
Thank you!
Note: This post was also posted on permies.com
---

Weekly Blog Post
Related Blog Posts
---
Follow me for more posts all about homesteading, working with nature, and growing your own food: @wildhomesteading
And check out my blog - www.wildhomesteading.com for weekly in-depth posts on working with nature to grow your own food and start/build your homestead.