Let's Get Started Saving Vegetable Seeds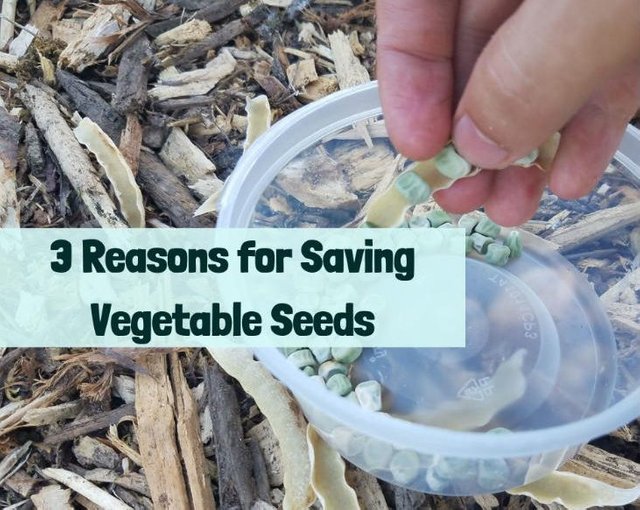 I just love the idea of saving seeds from my vegetable garden. The idea that I could save seeds from my garden and overtime the plants get better adapted to the unique conditions in my vegetable garden is just awesome.
But I also know that saving seeds can be a bit intimidating. It is just much easier to buy seeds from a seed catalogue. If you can get over the initial inertia there are some great benefits to saving your own seeds.
This week's blog post—3 Reasons for Saving Vegetable Seeds—is all about why you should give saving vegetable seeds a chance.
My Experience with Saving Seeds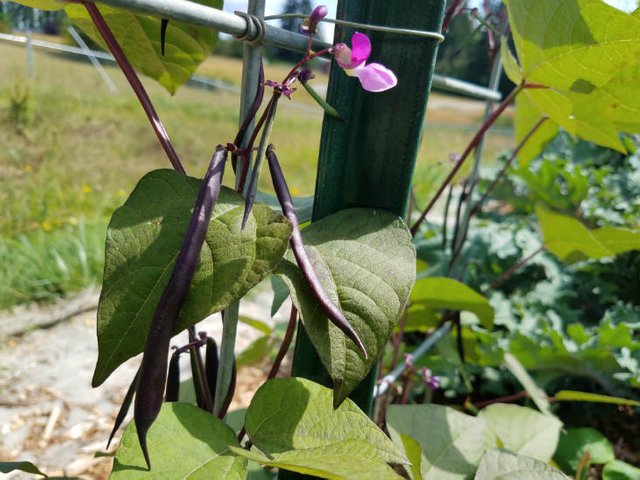 I really think this is a key part of how to make a low water garden work. This is one of the biggest motivators for me to save my own seeds.
But saving seeds is also something that is fairly new for me so at the moment I'm only saving seeds from green beans, snap peas and orach. I'm also letting some of my lettuce plants go to seed so hopefully I will get a bunch of volunteers.
My hope is that by saving seeds from the plants that can handle a low water garden that overtime I can develop new varieties that thrive in this sort of environment.
But this is just one of the great reasons for developing locally adapted varieties of vegetables.
If you have a short growing season you could potentially develop vegetables varieties that are quicker to produce.
There are other reasons to grow locally adapted varieties of vegetables by saving seeds. What are some reasons that you want to save seeds?
Taking it a Step Further and Developing Your Own Landrace
I'm a relative novice when it comes to saving seeds but I have been saving my own variety of purple climbing beans for the last few years. The most recently saved seeds gave me 100% germination this year when planted, grew quickly, and produced a very tasty crop several weeks before my parents beans even started to flower.
I love this variety and it really is working great for my garden.
But this is nothing compared to the varieties of vegetables that Joseph Lofthouse has been developing. His various landraces are really awesome and I have enjoyed reading about his work on permies.
If you are really interested in learning more about developing your own vegetable varieties then checkout these links to Joseph's site and a thread here on permies talking about his landraces.
I just getting started with saving my own seeds but I'm hoping to take what I have learned from reading Joseph's content and start developing my own landraces with a focus on low water gardening.
Do You Save Your Own Seeds?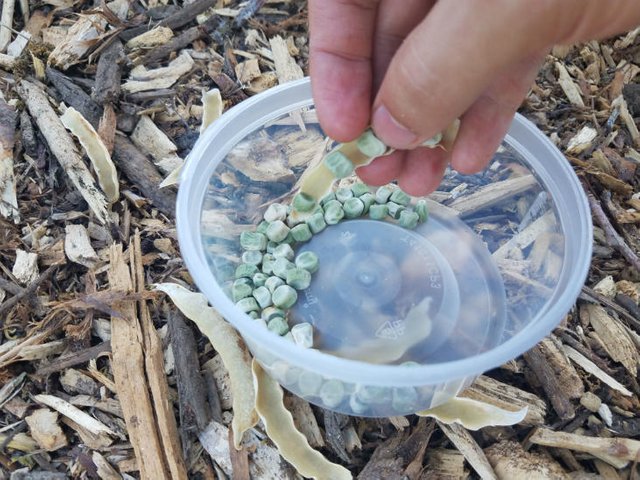 So do you save your own vegetable seeds? If so which vegetables do you like to save seeds for? What has been the result of your seed saving efforts?
If you are not saving your own seeds then this week's post covers some great reasons why you should think about giving it a try.
Please leave a reply with your thoughts on seed saving. I would love to hear from you!
---

Weekly Blog Post
---
Follow me for more posts all about homesteading, working with nature, and growing your own food: @wildhomesteading
And check out my blog - www.wildhomesteading.com for weekly in-depth posts on working with nature to grow your own food and start/build your homestead.