---
Finally!!!
---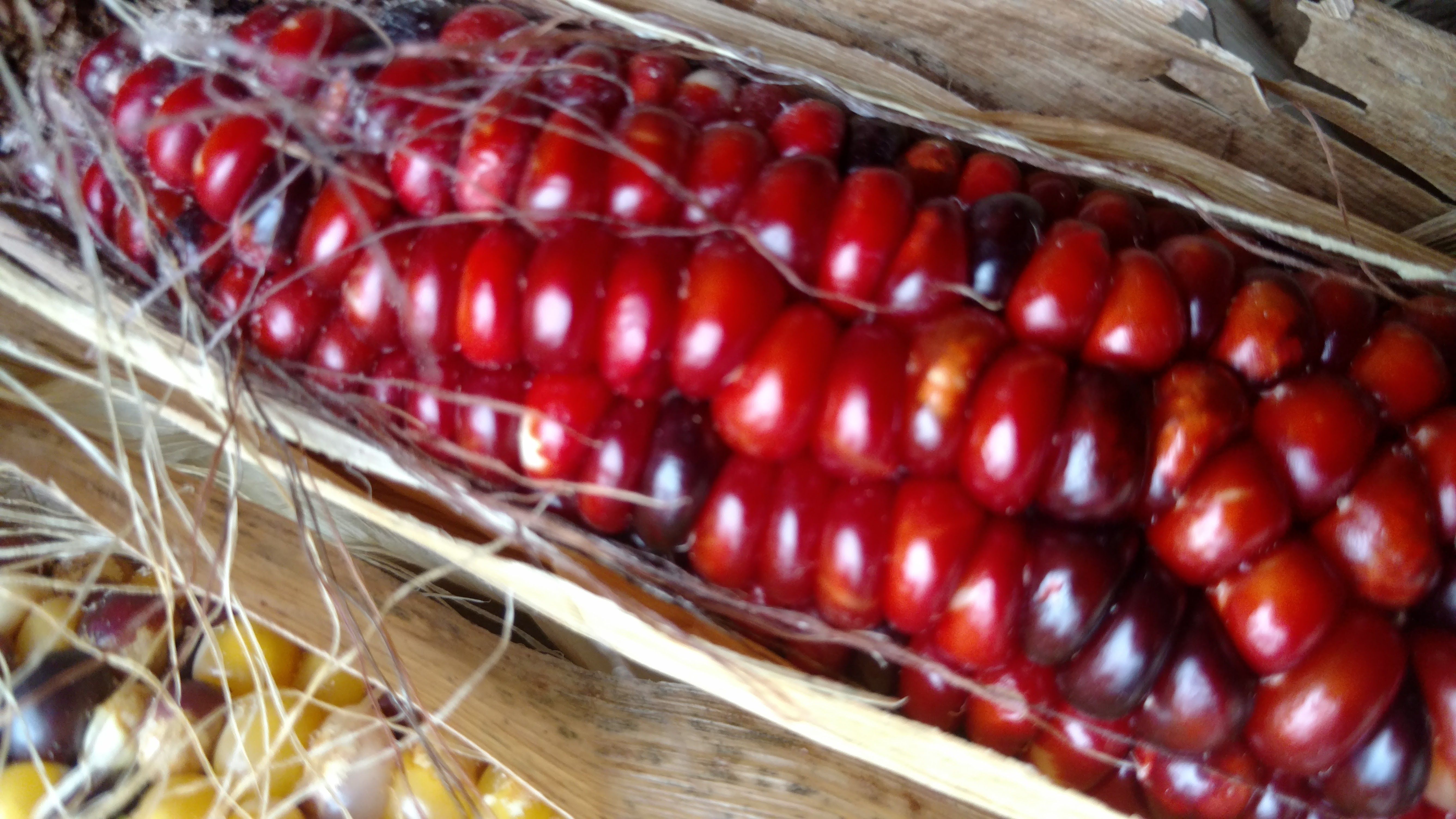 I have grown many, many things in my life! Could not even begin to count how many gardens I have planted and the variety of vegetables I have grown. But ONE thing always gave me trouble when I attempted to grow it, CORN!
I would get puny little plants that produced little to no corn, ever! So I gave up and stopped trying years ago... Until this May when I decided I HAD to grow Glass Gem corn!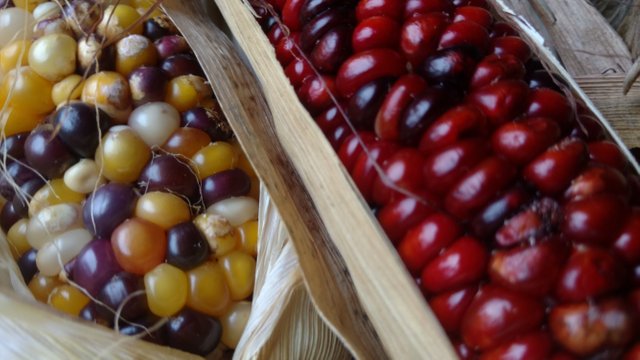 Glass Gem and another heirloom Red Popcorn.
I got a few other colors of heirloom popcorns to try out as well! I thought my new garden beds full of composted goat manure would be perfect for my last ditch effort. To my pleasant surprise, the corn grew big and fast! Then it began producing ears! I had done it! FINALLY! I could now be a proud corn farmer!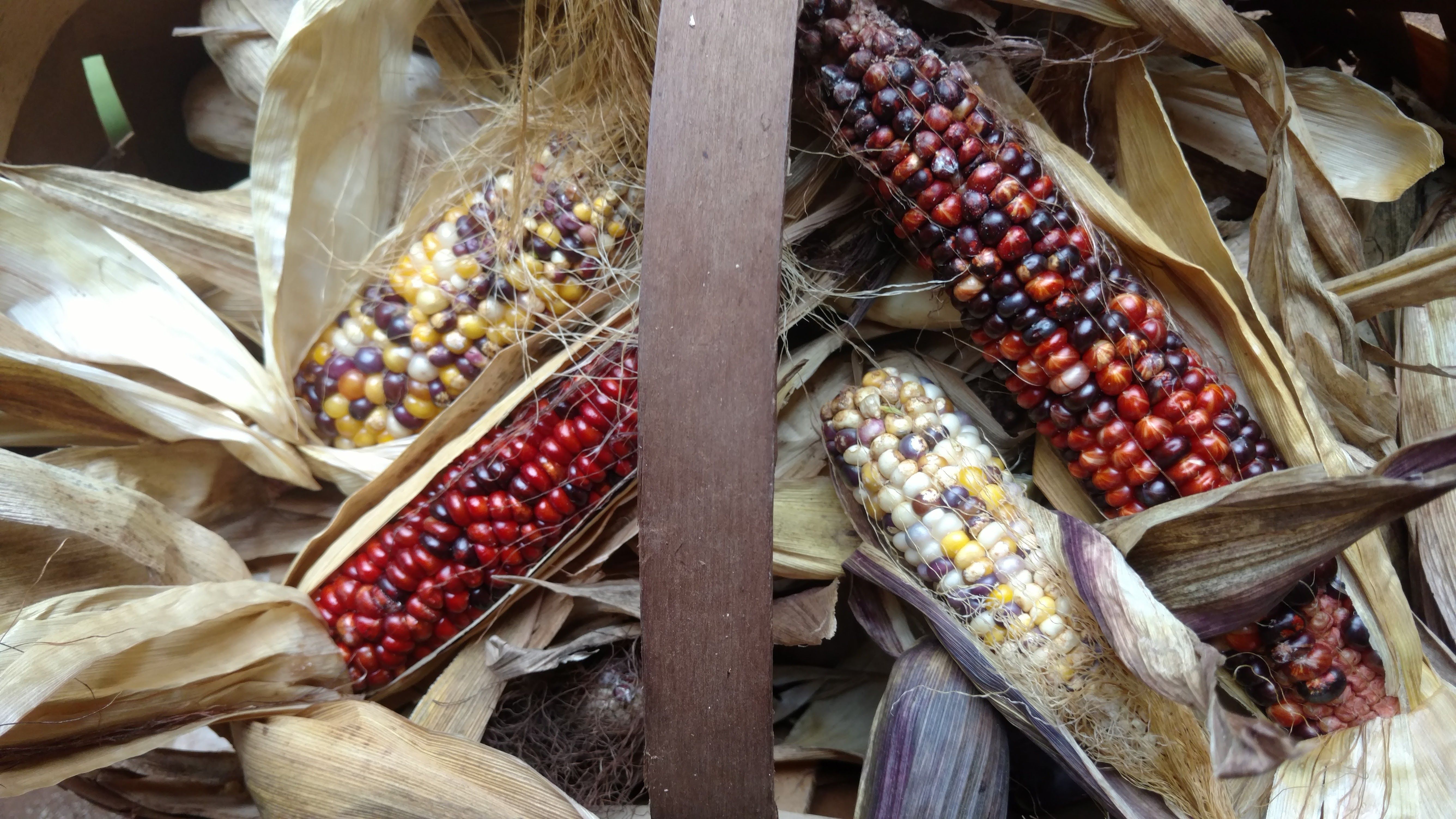 Each one unique!
I had left the ears on the plant stalks to dry and they were done when Tropical Storm Irma came at us from the south! As we scrambled to get all our animals in the barn I ran outside and screamed to Ryan, "I can't let my corn go up in a twister!". The stalks were bending over sideways from the force of the wind already!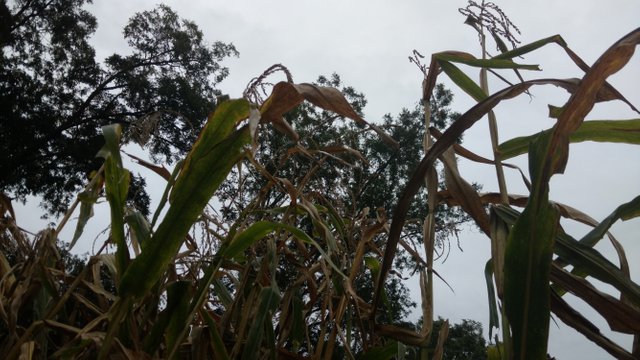 I quickly began grabbing pieces of corn off the stalks and throwing them in my harvest basket. I mixed all the varieties together so I probably won't be saving any seed this year but next year I know I CAN grow popcorn now! I was pretty proud of our little corn harvest!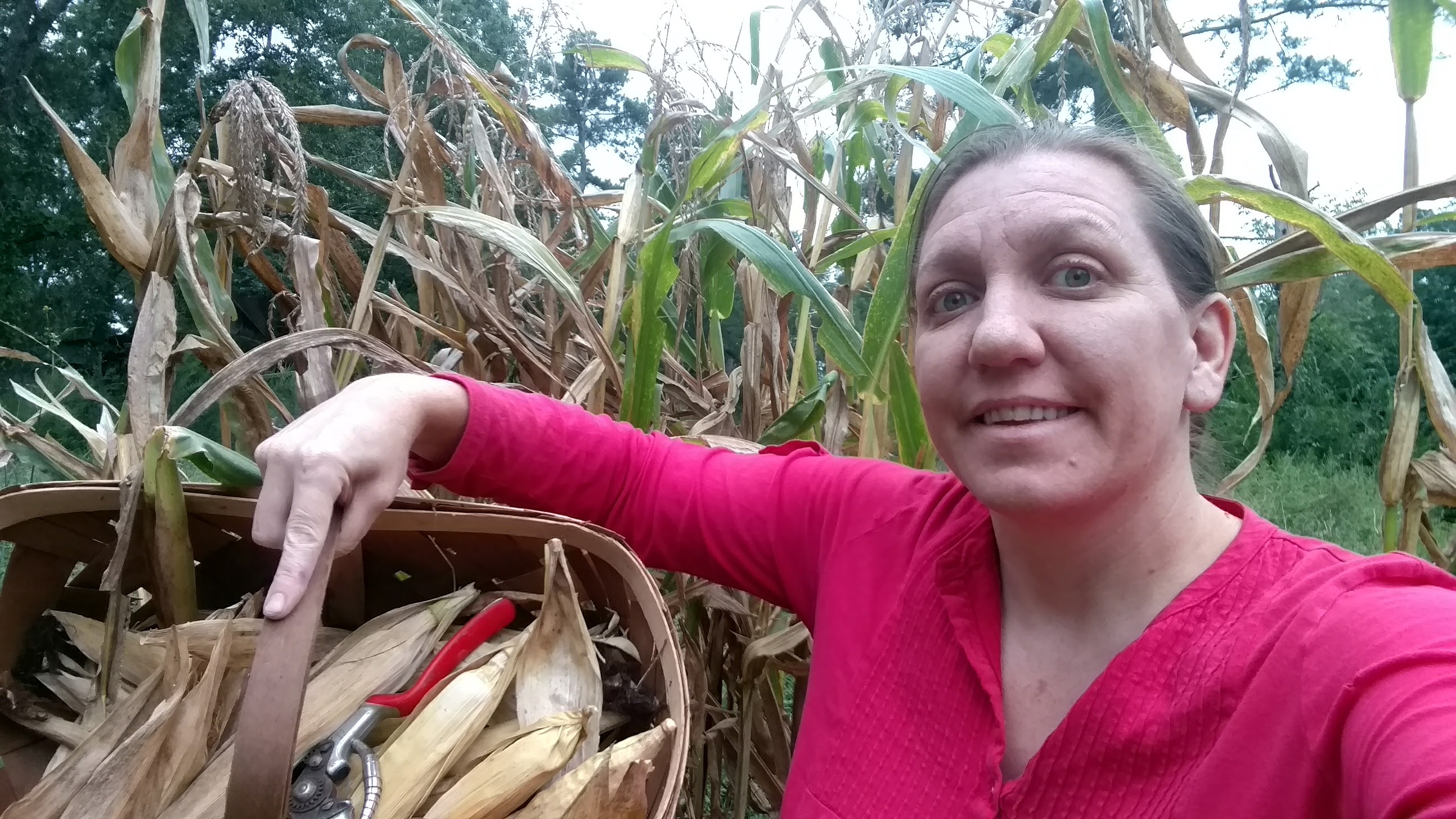 We still need to shuck the ears and remove the kernels from the cob and then we will be enjoying our very own Homegrown Popcorn! But for now, we are enjoying their beauty a little longer!
---
If you want to watch an older video of ours from the day we planted the corn here it is! I warn you it is a goofy but good one!

---
Thank you for reading and watching Wholesome Roots!

Please Upvote, Resteem, and Reply down below! Thank you!
---
Find Us ALL Over!

E-mail [email protected]
YouTube
Facebook
Steemit
Instagram
Patreon
Twitter
Blog
Pinterest
Google+
Slack SteemitHomesteaders
Homesteading on Steemit
---
Click HERE to go to the Mangosteem Chat. On the left is a list of channels, click on Homesteading and chat away!
---
---