I have never been to Arkansas or Oklahoma, but
@xcountytravelers
has been there! Along the way as Scott drives, Ren keeps her eye on the landscape and takes photos when interesting things present themselves. And, she keeps an eye peeled for old barns to show me! 😊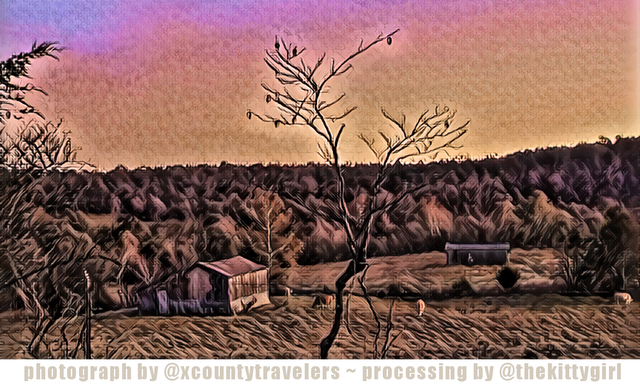 I really like the charming rural scene shown above! This barn in located in a valley near Hobbs State Park & Conservation Area in northwestern Arkansas. The cows, happily grazing in the adjacent pasture adds a special layer of pleasantness to the scene. The lovely colors of the evening sky were enhanced by me when I processed the photo.
!steemitworldmap 36.266126 lat -93.937423 long Pickens County, SC D3SCR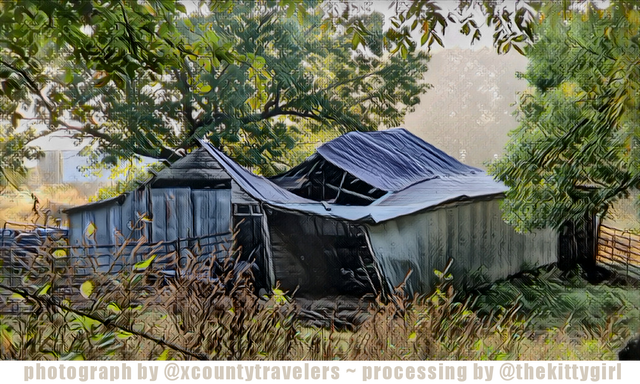 I am sure this barn in the Boston Mountains National Recreation Area in Arkansas was more stately in its heyday, but is falling down now. Ren says that her father made a photo of this barn about 30 years ago when it was standing tall and owned by a friend of his. I think it is so special that she took a photo of the same barn recently, documenting the passage of time.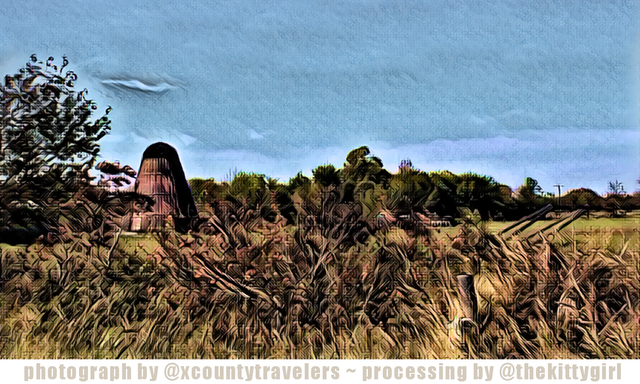 I have always been fascinated, even from childhood, at these Beehive burners because of their shape. When I was a child, most folks just called them "kilns" even though they did not serve the exact same purpose as a kiln. They were used for burning the sawdust, bark, and small chunks of wood leftover from the milling process of turning logs into usable timber for construction. Most sawdust and scrap materials are recyled into other products nowadays, as both an economic boost as well as to mitigate air pollution. [source] This shot was made from Oklahoma Hwy 20, outside of Johnson Lumber Company, east of the town of Chloeta.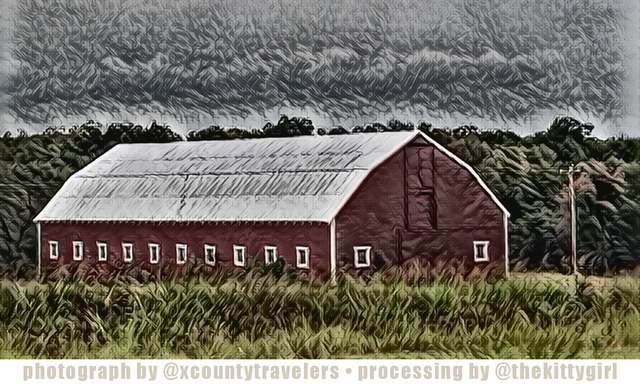 This barn is quite large, and is good repair, so it must be part of a still-working farm! It is located on US Hwy 60 in Nowata County, right before entering Washington County to the west.

This screenshot from BING Maps shows the locations of the photos in this blog entry, for anyone interested. The pushpins for (1) and (4) are exact locations, and the middle two (2, 3) are approximations.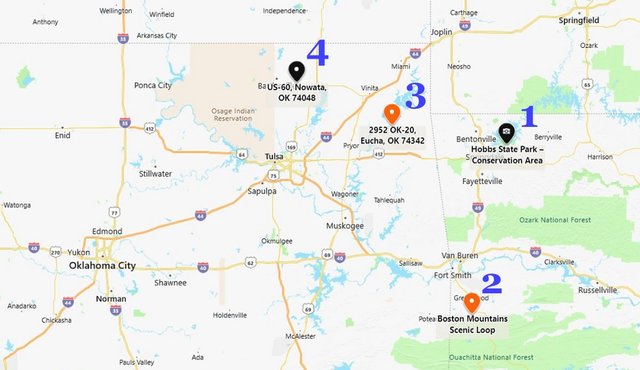 Thank you, @xcountytravelers for sharing these lovely shots with me! You are 50% beneficiary on this post!

 😊





04-Nov-2019