Homesteaderscoop Challenge: What are you doing to claim food sovereignty for yourself or your community, and why? Stanmr's entry
@porters suggested I put in an entry for the food sovereignty challenge. After reading about it from @homesteaderscoop I decided to give it a go. Here's the link for the challenge.
https://steemit.com/community/@homesteaderscoop/challengewhatareyoudoingtoclaimfoodsovereigntyforyourselforyourcommunityandwhy-64xiaq0q0m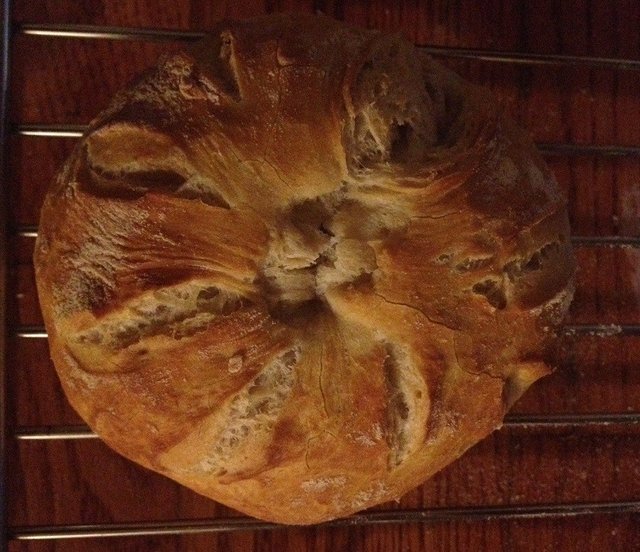 Food security or food sovereignty
Food security is something I've been working on for years now. I guess we always think about taking care of our own first. Food sovereignty is a newer concept for me. I'm the kind of person that usually thinks, I can do this all on my own. It was part of why I became interested in gardening in the first place. I used to dream about feeding my large family from our little garden plot. We ended up with a few good meals in the summer. Or sometimes we were able to supplement some peppers and tomato's for part of a meal. Then a big haul of winter squash and other end of the season bounty. I was content with that for many years but was, and still am concerned with how much we put in the pantry every fall. How to stretch the growing season. Or how to convince my children to eat healthier. I've made lots of mistakes along the way. As our soil improved through the years, so did our crops. But I've never been able to feed the whole family from just our vegetable garden. There aren't enough calories in most vegetables to begin with. One must find a way to provide for a family no matter what's happening in our crazy world. Food sovereignty means that one considers not just themselves but the neighbors and the local community as a whole. There are more and more people starting to think about this, and I believe the concern is warranted.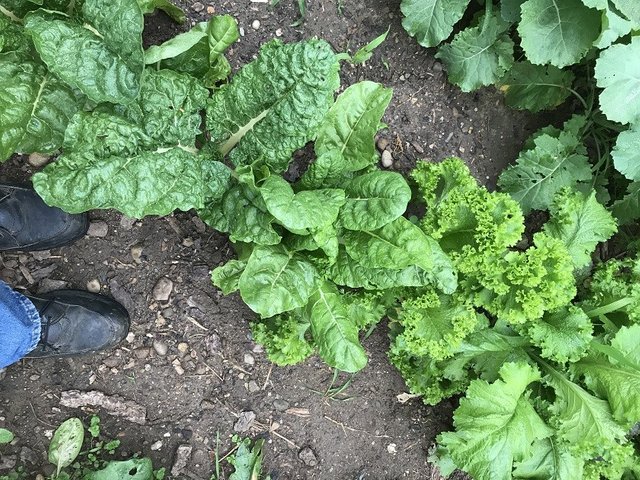 Grains in a vegetable garden?
One thing we don't see at the big box stores in the gardening section are grains. Well maybe one can find some cover crop seed or some forage seed for wild life. But you wont find any oats by the pound, or cereal rye marketed to the home gardener. Why is that? Well mostly because no one grows that sort of thing in a vegetable garden at home short of sweet corn. Then you have to ask the very same question again, "why is that?" I think too that there is a certain amount of control kept in the hands of others that we don't even think about as we go through our day. In some parts of our world there are people who grow all of their own grains to live. Now I'm not saying we all need to go out and become subsistence farmers. That would be a step backward. But to gain the knowledge of how these farming practices work and how it could be used locally may be advantageous in years to come. That's one step towards food sovereignty.
We need to think more about how to feed not just ourselves, but how to include family, friends and neighbors. Now I know minds are hard things to change. But in my opinion, planting seeds is okay. In the ground or in someone's mind it makes no difference to me. Eventually some will come around to the idea.
Grains
I think one of the things we can do to help our own food sovereignty is to concentrate on calorie crops. Stuff that's easy to grow at home. Crops that have a good yield and can stand up to punishing weather. There's a reason why farmers mono crop fields of grain. It's reliable and it yields bushel after bushel of food.
I've been experimenting with extremely small scale grain production for many years. Again these were just experiments. And only yielded a small amount of grain. And then there is learning to thresh, winnow, and use these whole grains in recipes, turning them into bread and throwing them into soups. I do love a good bowl of soup!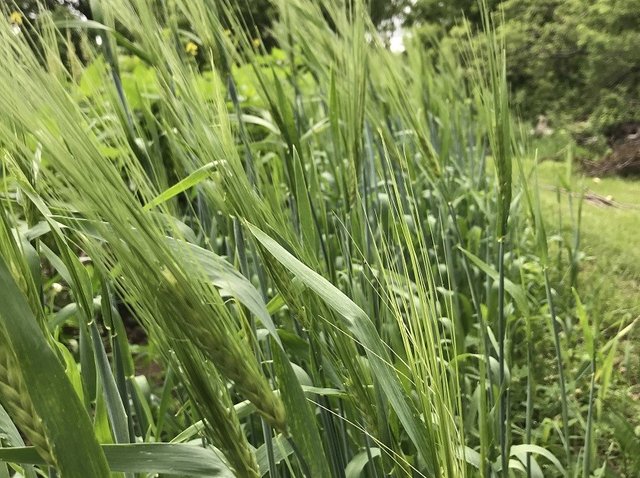 The nice thing about most grains is that they are just grasses. Growing grass is relatively easy when compared to those needy and most cared for vegetables. And they are calorie dense providing you and your family more food over a longer period of time. Long after the garden has been put to bed, the grains harvested can be used through the cold winter months.
Now processing any grain is labor intensive. But there are some tools out there that can help. Some are costly. There needs to be a collaborative effort to process grains manually. In other countries families and neighbors come together to plant, harvest, and process all of the grains. Now that's food sovereignty. In more industrialized countries we have specialists that do that work with expensive equipment well out of the reach of most folks. Everyone should think about this before embarking on growing grains or other calorie crops. Find some workarounds or at least have a plan. But don't let it stop you.
Barley
I'd like to turn to a cereal crop I have some experience with, barley, and how I grow it at home. First off, barley is very easy to grow. Secondly, you can produce much more grain at home than one would think. A one and a half foot by five foot long section of ground can produce about a pound of barley. Possibly even more, the spot I was growing it was shaded part of the day. That's not too bad if you think about it. Hulless varieties are easy to thresh and winnow by hand. And barley is a whole grain that is tasty and good for you.
A couple items of concern
If you stop and think about our current culture and the state of things, it might just make sense to grow some grain at home because of environmental concerns. Do you know that on November 23rd 2018, Black Friday, the US government put out the second installment of the fourth national climate report? This climate report describes the US governments concerns on climate change, and what the future may hold. Why would they put this information out on black Friday? I'm not sure but I think most folks were too busy beating each other up to get a new TV that day. I watched the videos of the hysteria unfold before my eyes over getting "the best deal". Can you imagine if they were fighting over the last scraps of food on the grocery store shelves? What would that be like? I'm not talking about snow storm shopping here. What if everyone knew the trucks weren't bringing more food to the store for some time. That kind of thing bothers me. So I make space for good calorie crops in my garden.
There are food companies involved with processing and packaging your food that have been quietly increasing prices to maintain their bottom line at your expense. Sometimes by just shrinking the packages. Or changing the package look, but then increasing the price, or doing both. Pay attention to the food prices next time you go shopping.
Growing Barley out from seed packets
Now you want to make sure you find a good heirloom hulless variety of barley. I grow excelsior barley. I purchased two packs of seed weighing ten grams each. If you can find a bulk supply of hulless barley, go for it. But most likely you will only find small packets. That's why it's so important to start this now. You need a couple of years to grow out and scale up your production. At home we were able to sow twenty grams of seed and it gave us a pound. This spring I'll plant that pound of seed we grew out and see how much we get. One thing is for sure, it will be enough to eat some and plant more for the following year.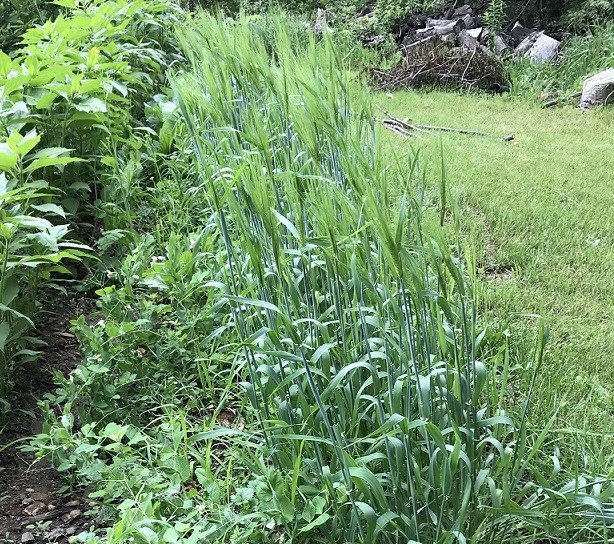 Planting
As soon as the ground can be worked, and it's important to understand what that means. The snow has melted, there may even be more on the way but the ground is relatively moist but not too wet. It can be worked, do not procrastinate. Go plant your barley!
There are two ways to do this. One way is to make furrows in the ground with a hoe and plant individual seeds in the furrow about three inches apart. Each furrow 6 inches apart. Or you can work up the area with a garden rake and broadcast the seed into that area. Then rake them into the soil. For maximum yield it's probably better to plant in rows. Less seed will be eaten by critters, each plant will have enough room to properly tiller out making more seed heads and more grain for you and your family.
What to expect
Here in Michigan I planted in early April. We were able to harvest the Barley in July. It does very well in the colder temperatures of early spring. You can have barley in your garden growing long before the thought of putting in your tomato plants. And you will have barley grain in your pantry long after the fresh from the garden tomatoes are gone. Not to mention you can also plant fall vegetables after you harvest your barley.
How to use whole grains
Whole grain Barley is a very filling and hearty food. It can be cooked like brown rice and used in pilaf recipes. You can throw a handful of barley into just about any soup recipe to give it more substance, did I mention that I like soup? You can add it to casseroles, or even grind it and add to wheat flour for bread. I've used it in chili in place of ground meat with great success. Start trying this and add other grains into your recipes where it seems appropriate. You will soon see that including whole grains is simple to do.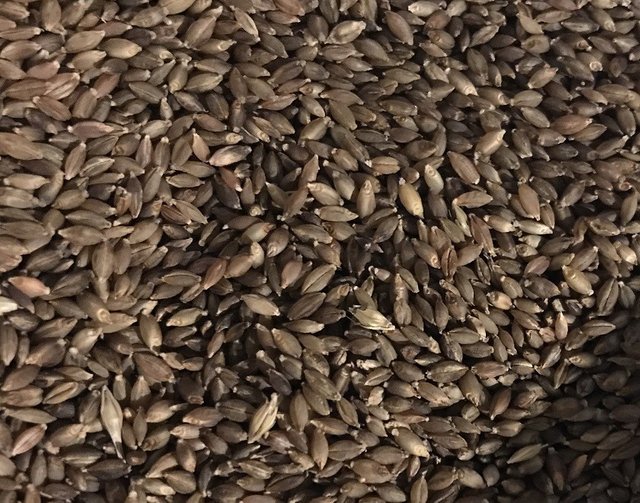 If farmers are experiencing crop losses, or if food prices are rising and your income is not. Then it's time to consider growing more staple crops for food at home. But for now, learn how to grow calorie crops at home so you can be confident if issues arise. You can also take care of your family and help guide your community to food sovereignty.