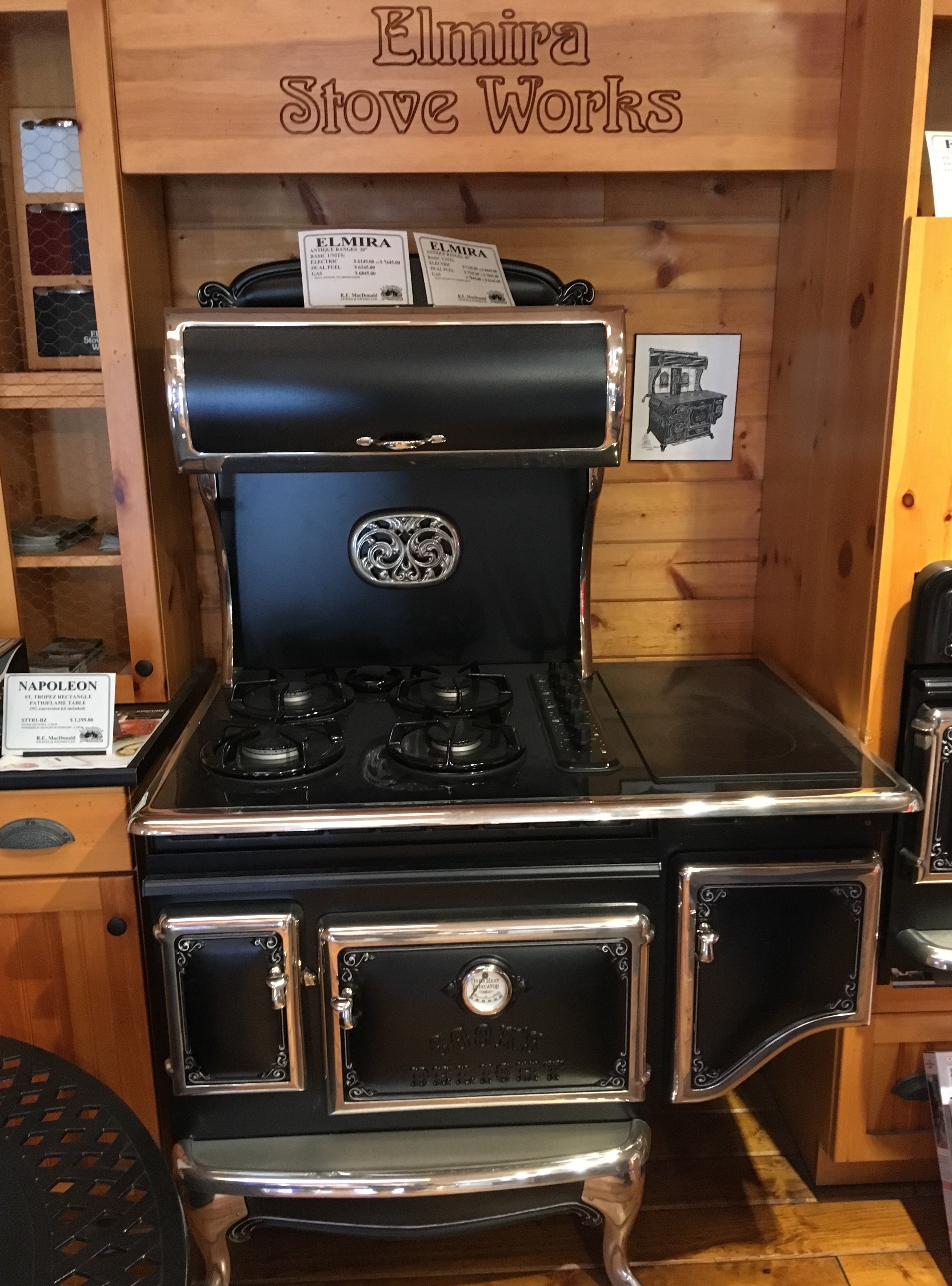 Hi guys! Saw this cookstove in Canada on Saturday while picking up chimney pipe at the stove shop. This is an Elmira Stove Works creation. This is the Antique model, that has 6 gas burners, or 4 gas and 2 sealed electric, or just all smooth top electric.
You can also purchase the Fireview models that come in 3 combinations; wood burning only; wood burning with side warming trivet, or wood burning with 2 gas burners.
We are remodeling our home and haven't gotten to the kitchen yet, but my wife is already making noises that she wants one of these. Being solar powered, I'm not sure if she will want the gas version or the wood and gas version. We shall see! We were going to put in a 4 burner slide in gas range, but if she wants this Elmira, she'll have to redraw her plans!
Thanks for stopping by! Feels free to follow/upvote/re-steem!