Starting Plum Trees from Seed - Step 1 - Clean Your Pits!
If you volunteer to help out a local farmer you might just end up with a delicious box of food like this one :) I couldn't think of a better thank you!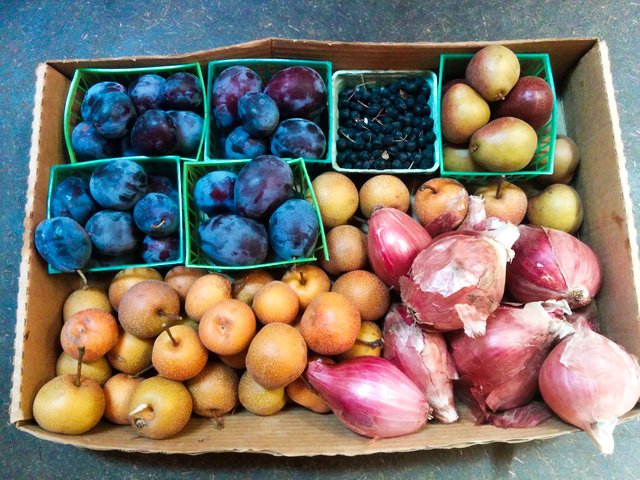 Most farmers I know are no stranger to the concept of abundance of food
When a farm's soil is in a good place and they have a good year, there is so much excess of food. Unfortunately most organic farmers don't know an abundance of money despite all the hard effort and time they put into growing nutritious food ethically and sustainably - Food is one of our basic needs. Why aren't farmers efforts more valued? This is just one of many reasons to support local farmers.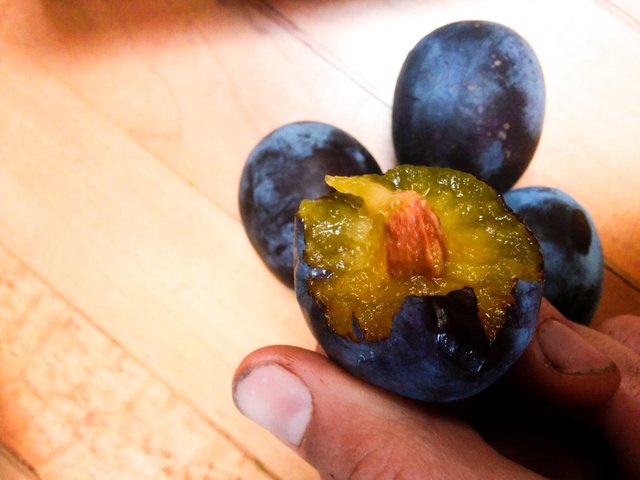 These Italian plums are so delicious!
On top of that the pits are free stone which is great for ease of processing. And I am told that these plums grow true to seed. I have no reason not to try to propagate them from seed. I know I or others would surely enjoy more of these plum trees some years later!
The best part about growing plums from seed is that I get to eat the plums!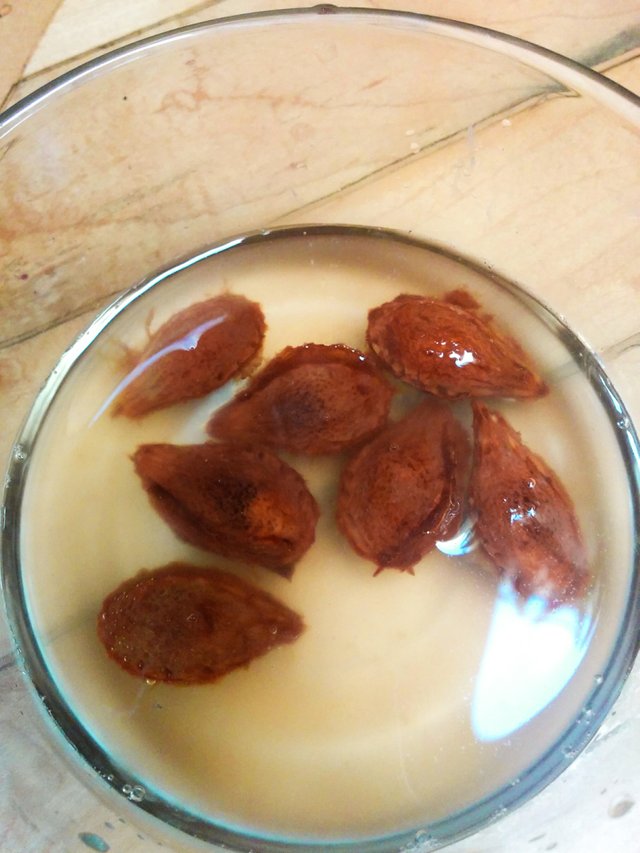 Cleaning the Pits
I put the pits into a small container and add a very small amount of water and allow the fruit of the pits to ferment for a few days. The flesh will loosen and separate from the pits.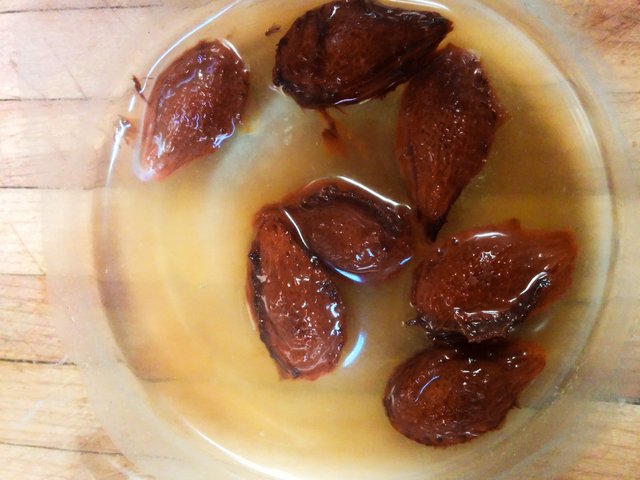 After 3 days of fermenting I can see that the flesh has started to dissolve.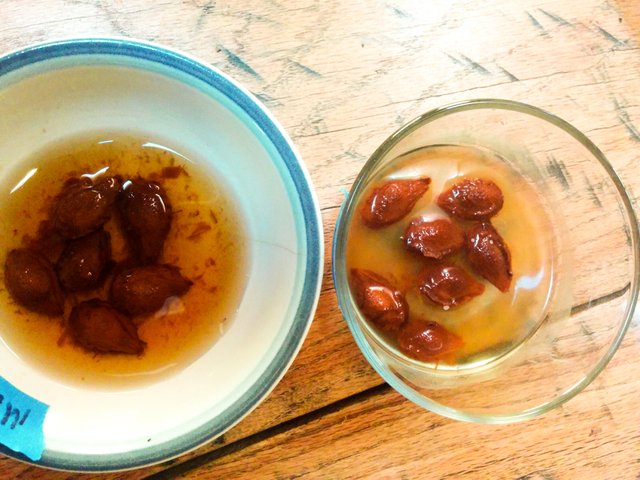 As a final step in cleaning the pits I rub them in a strainer under some water and remove the last bits of loose flesh.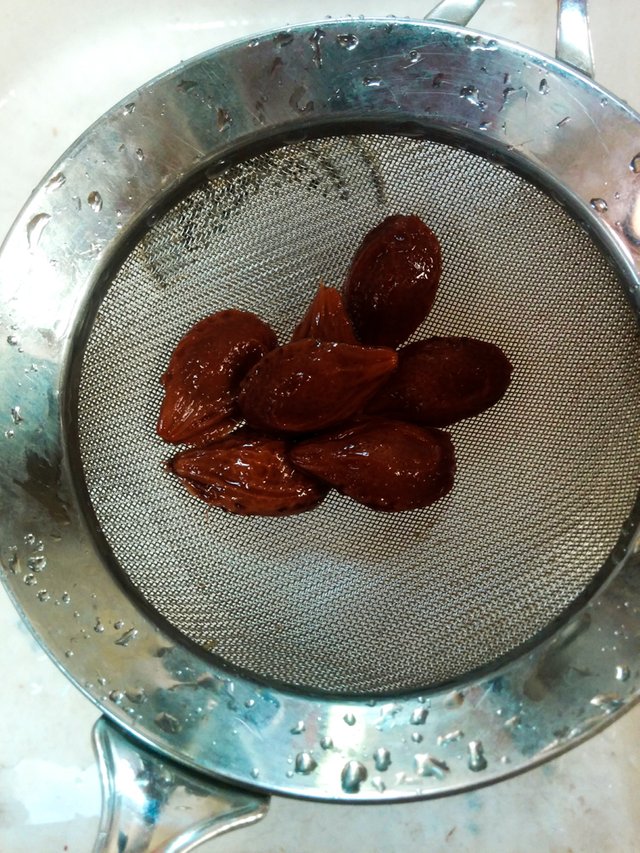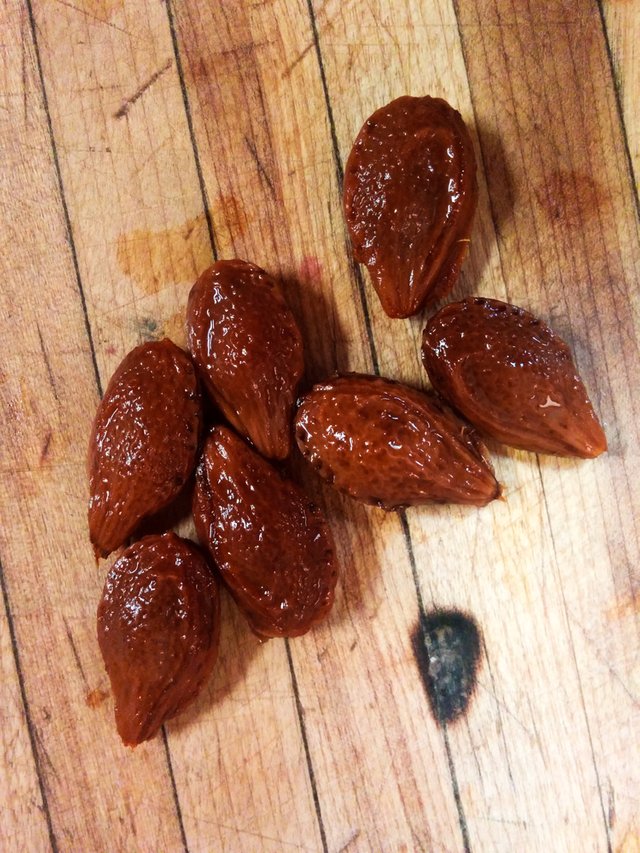 Cold Stratification
Now the pits are clean so it is time to cold stratify them. Going through a cold period of about 3-4 months will unlock the plum pits' genetic ability to sprout.
The way I do this is by taking the cleaned pits and placing them into a pot while they are still moist. I filled this 1 gallon pot about 1/2 to 2/3 with potting soil, placed in the pits and then added another 2-3 inches of potting soil on top of that.
Finally I thoroughly wet the soil in the pot and I will be sure to keep this pot watered and not let it dry out beyond an inch down or so lest the pits dry out.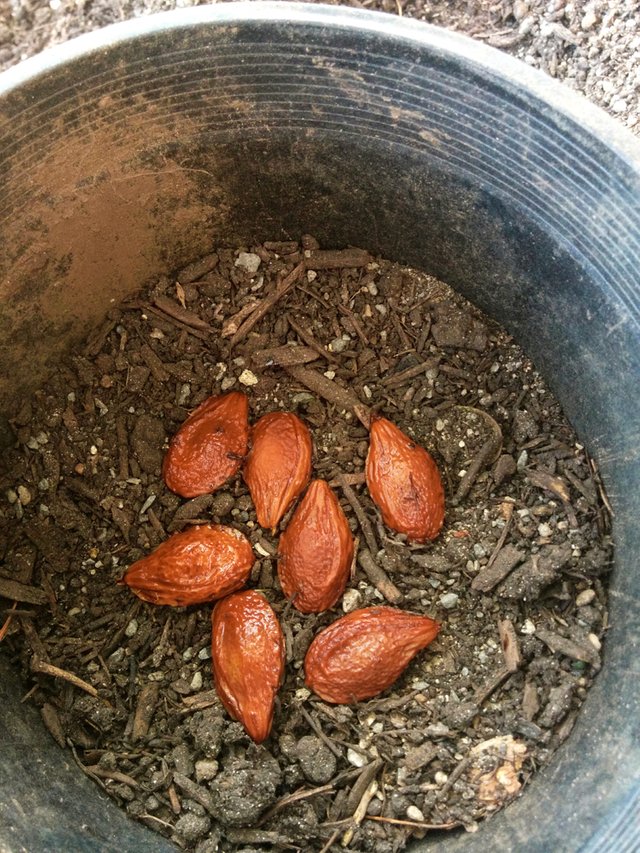 I will let the pot sit out in the elements over the winter and let the weather naturally cold stratify these pits - hopefully some of them will sprout next spring/summer when it warms up.
If your climate is warmer and does not get to freezing/cold weather for prolonged times you would need to cold stratify your plum pits in the fridge for about 3-4 months. If that is the case you would want to be extra thorough about cleaning your pits to reduce the chance of molding and storing in a sterile moist medium.
---
Proudly Contributing To:



#naturalmedicine | Introducing @naturalmedicine | Discord Community