The cockatoos are out early this morning, screeching like billy-o. I don't want them to land - they wreak havoc, tear fruit from limb, wake us from needed sleep violently. They sit in the trees like the cockies they are - arrogant, so completely in and of themselves a cockatoo. J. said that when they were deciding where to send the birds, they sent all the big noisy ones to Australia. And it's cacaphonic, at the moment, as Spring calls them in. I look at the sway of the tall trees and know it's not a day for surfing, but that's okay, because there are so many other things to done in this seasonal change over.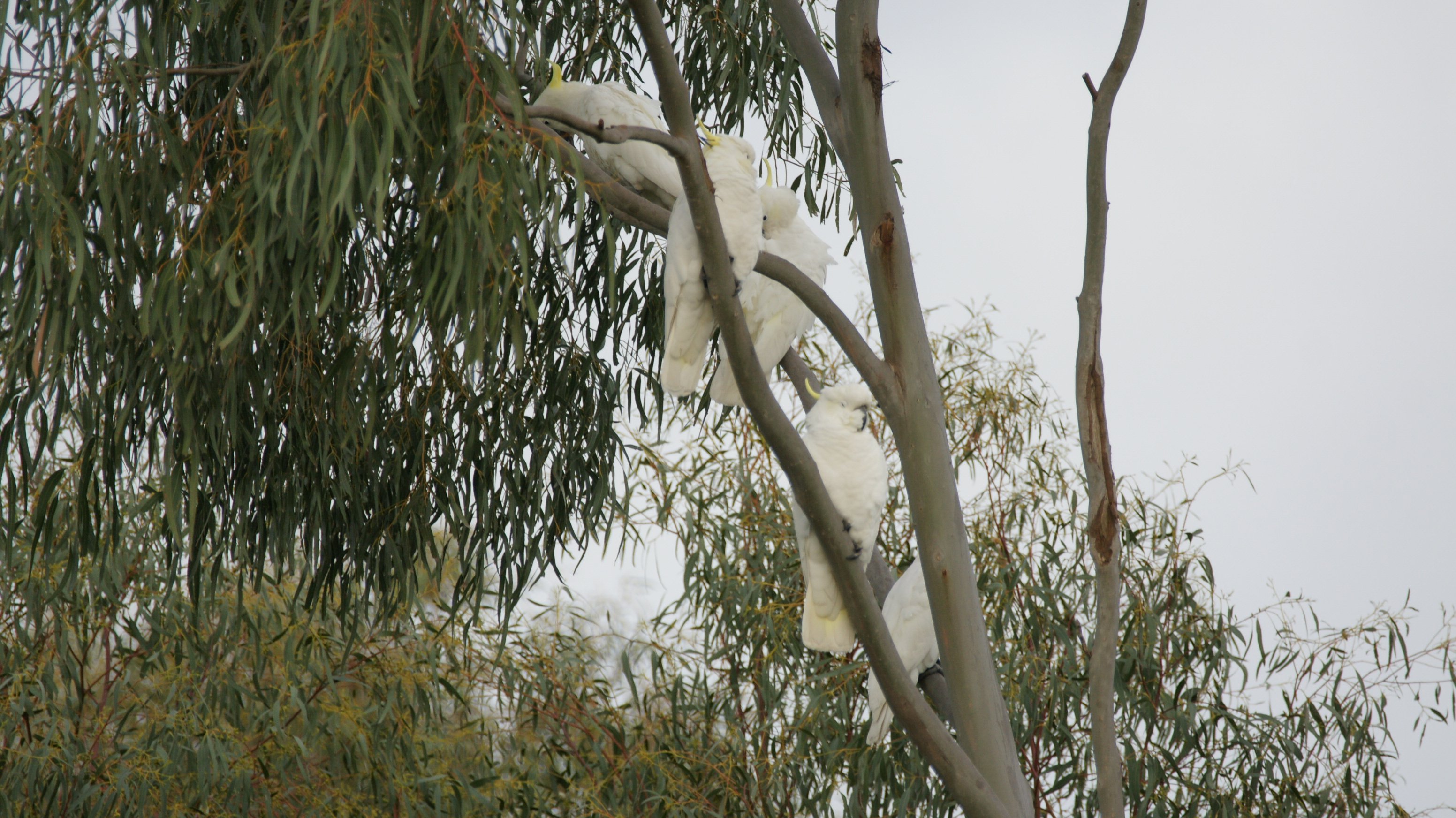 We go wooding this day, a verb we use to say we are collecting firewood. It's both practical and a spiritual practice.
I may be gone
For a while
I think I'm done
For a while
I must away
For a while
Before lighting Firewood
When I return
My arms will be full
When I return
My arms will be full
Of Firewood
Firewood
Martha Tilston
Our paddock bomb is a small Suzuki ute, full of spiders and a missing window. J. gets out the compressor in the garage and blows out cobwebs and crawly things before I'll get in it. I'm not a princess but I have my limits. but it's the only car that could possibly squeeze through the barrier on the council path that runs alongside our property and for a kilometre or so in either direction. It's not meant to be accessed by lay traffic, but we don't give a fuck because no one maintains this stretch as well as us anyway, coppicing wood and removing plastic tree guards from the plantation done in the 1980's, collars of decaying film that say they're bio-degradable, but are still standing 30 years later.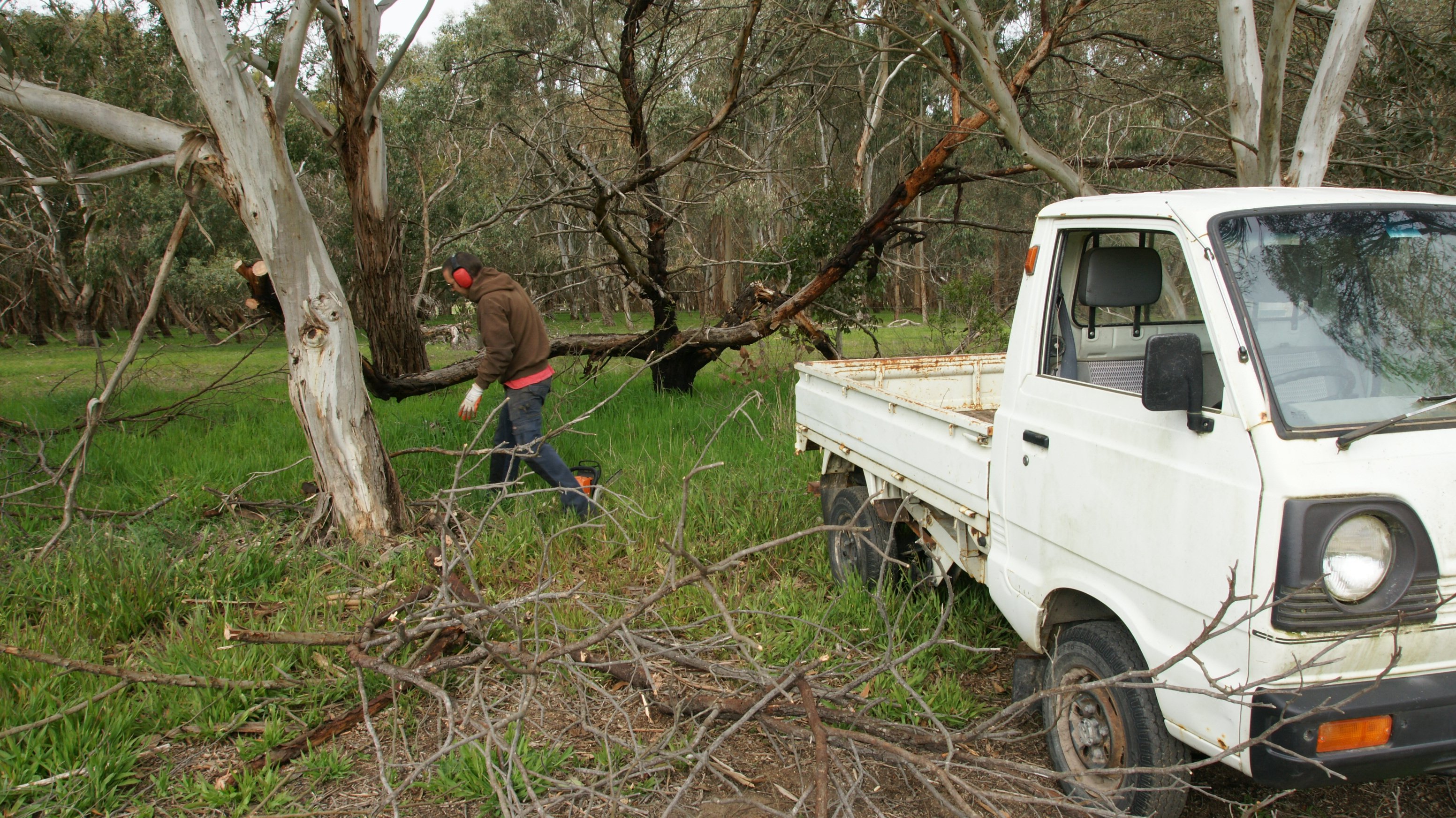 The wood we're after is the dead wattles that sit amongst the gums. There's hundreds of sorts in Australia, all characterised by fluffy yellow balls that come out in the Spring and give most of us hayfever. They are loud yellow, like really loud, mother in law wearing a brighter dress than you at your wedding kinda loud. But they don't live long, and get so scraggly. There's not as beautifully noble as a redgum, but still I think we don't revere her enough.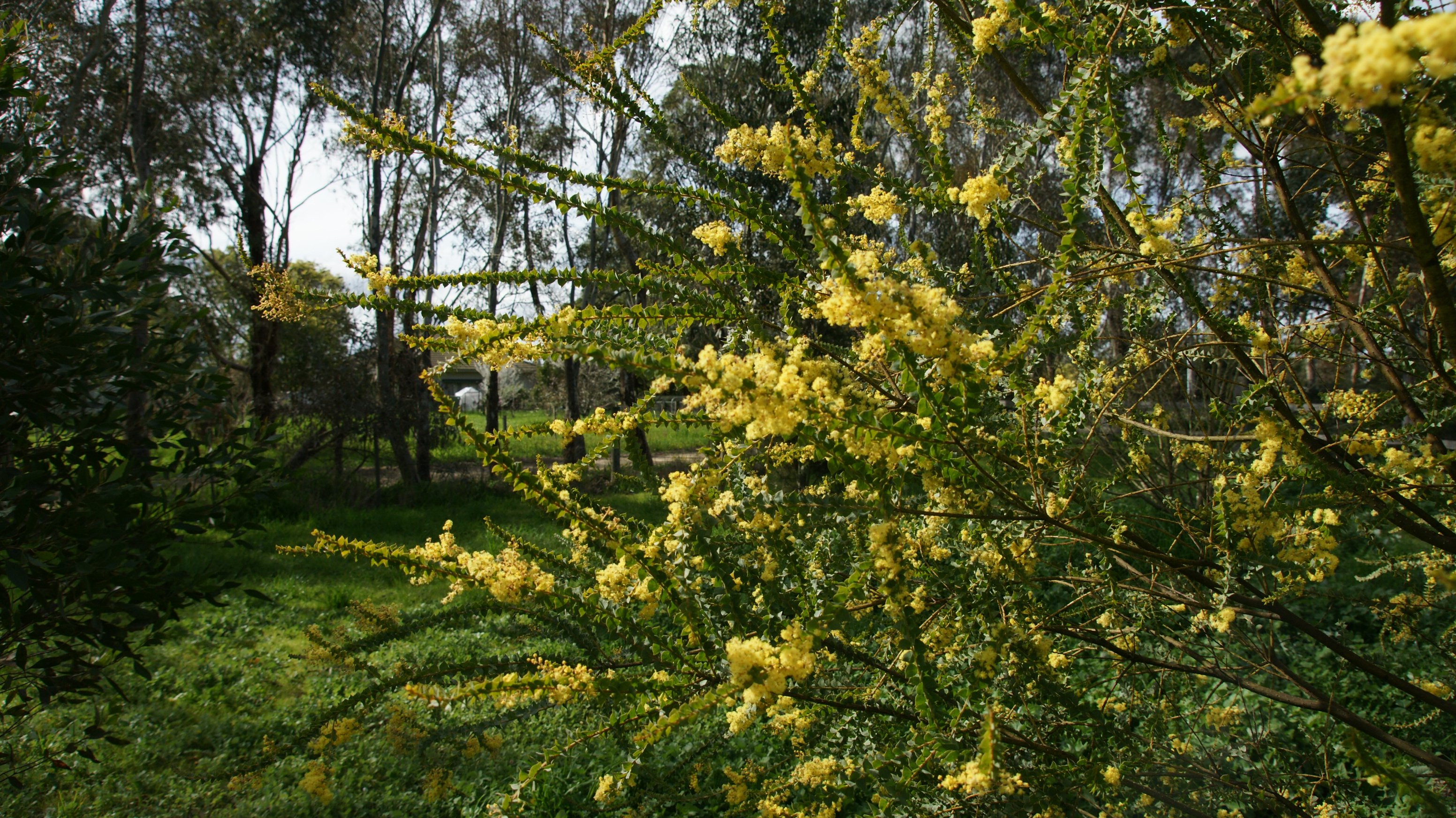 The Aboriginals used wattle as bush food and medicine, but that lore is not mine, as much as I wish it was. Two hundred odd years we've been here and somehow I've got through over 40 years of my life without knowing much about Australian tree lore - it's all mysterious dreamings that aren't shared with us, perhaps because we never asked, or it's lost because we killed those who knew the stories. I wish for tree ogham that's native to here, to my home. It is one think to get spiritual about oak and ash and elder, and another to want to know about trees native to these parts but not having access to the information that will tell you.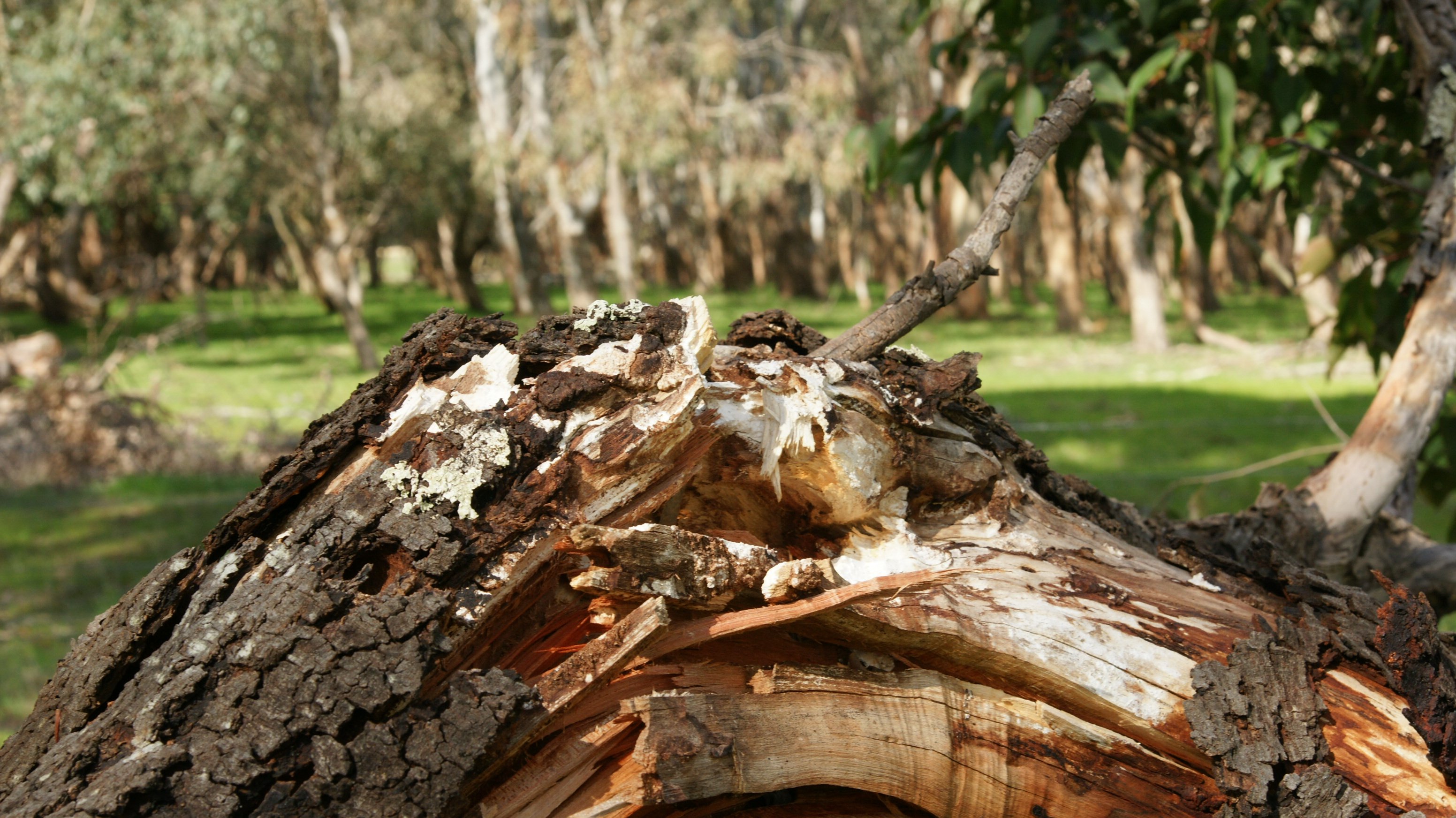 The wood, though, is good for burning. It's hot and bright, and doesn't last as long as redgum, but this tree should see us through to the end of Spring. I wait for J. to fell the big limbs, stand back, cautious of the whirring chain. The ants scurry, bark peeled back to reveal eggs, thousands of ants that fall in boots and bite. We throw the logs, shake them off. The ants do what the ants do. How is it that critters aren't self conscious, aren't divided to themselves? We long for non-dualistic existance and here it is: the lessons in the logs, the trees, the paddocks as the cows come in. It's there if we look, see the smaller pictures as we fell the larger ones.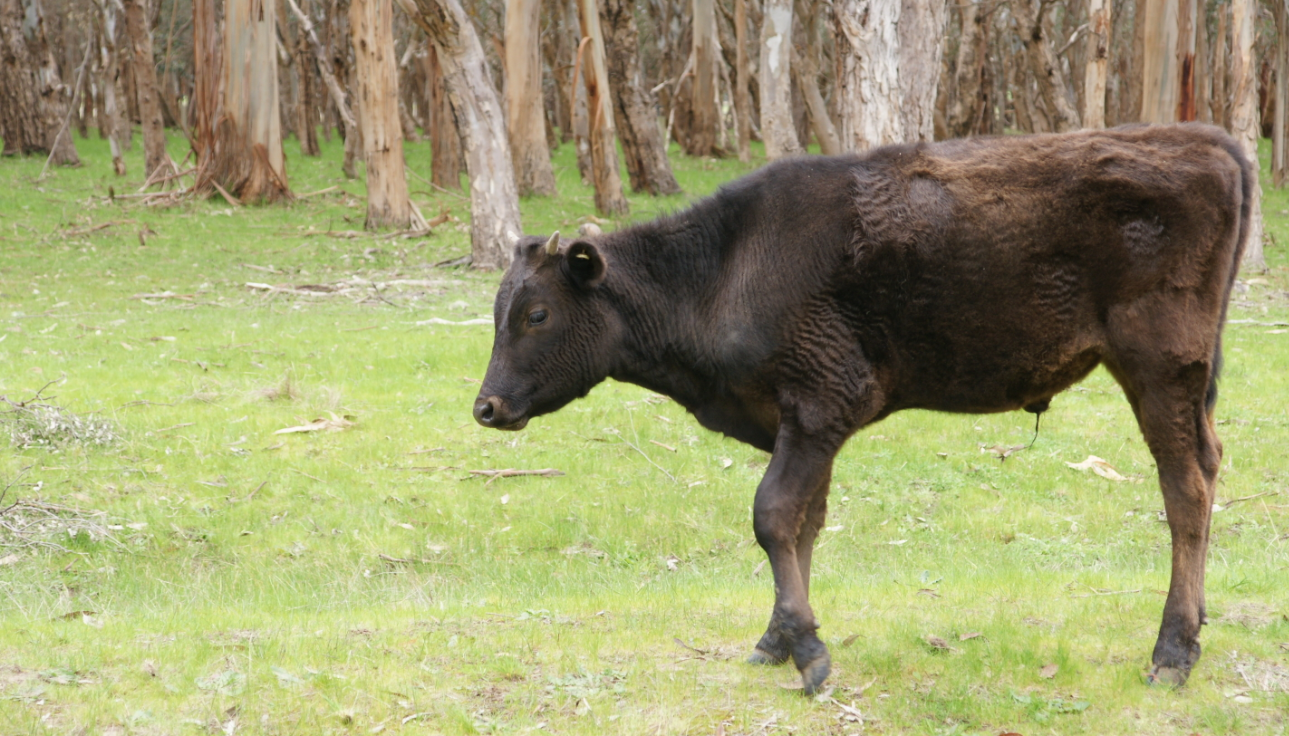 We end up with three ute loads of wood - more than we thought, for one tree. As J. loses himself in the practicality of wooding - the angle of the branch, the petrol left in the machine, the scraps that need to be piled neatly, the maneovouring of the ute with only a handbrake to stop her - I consider the microscosms that reflect eternity. The trees full of cockatoos in the morning are turned to fire in the evening - not on this day, but on the long day of time. We think we are bigger than we are, but we are just ants and birds too, subject to the same laws - we just forget and think we are something greater than that. Death is okay when you allow your mind to drift to the eternal scales - the ants know it, the cows know it, the spiders and the cockies know it. What comes from the earth majestic falls majestic - sawdust, eggshells, cobwebs. Ourselves, too, if we let ourselves fall without the fight.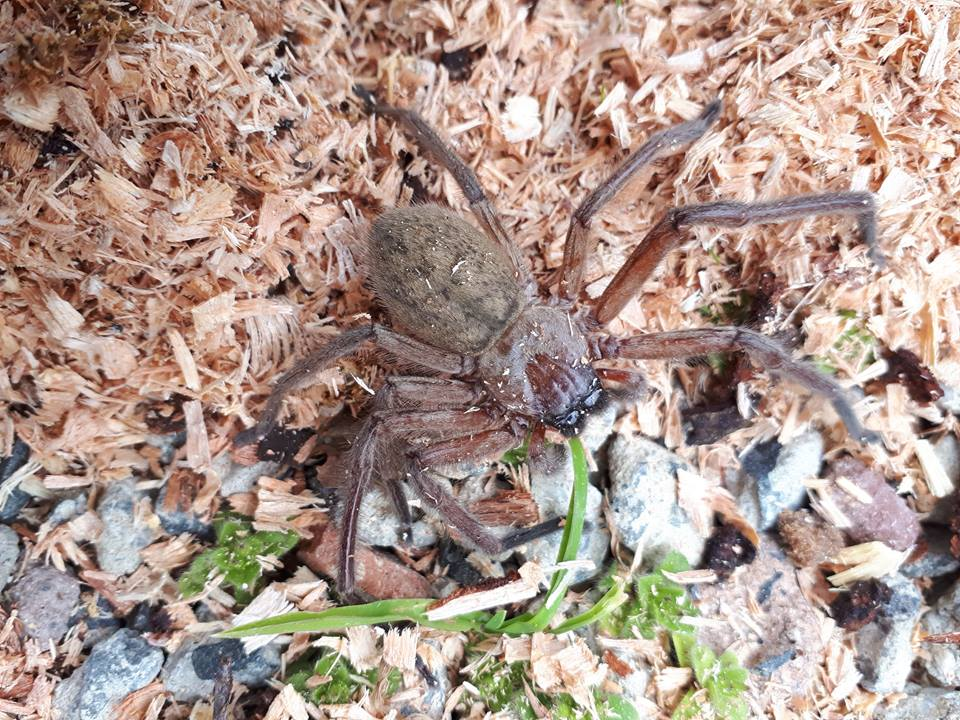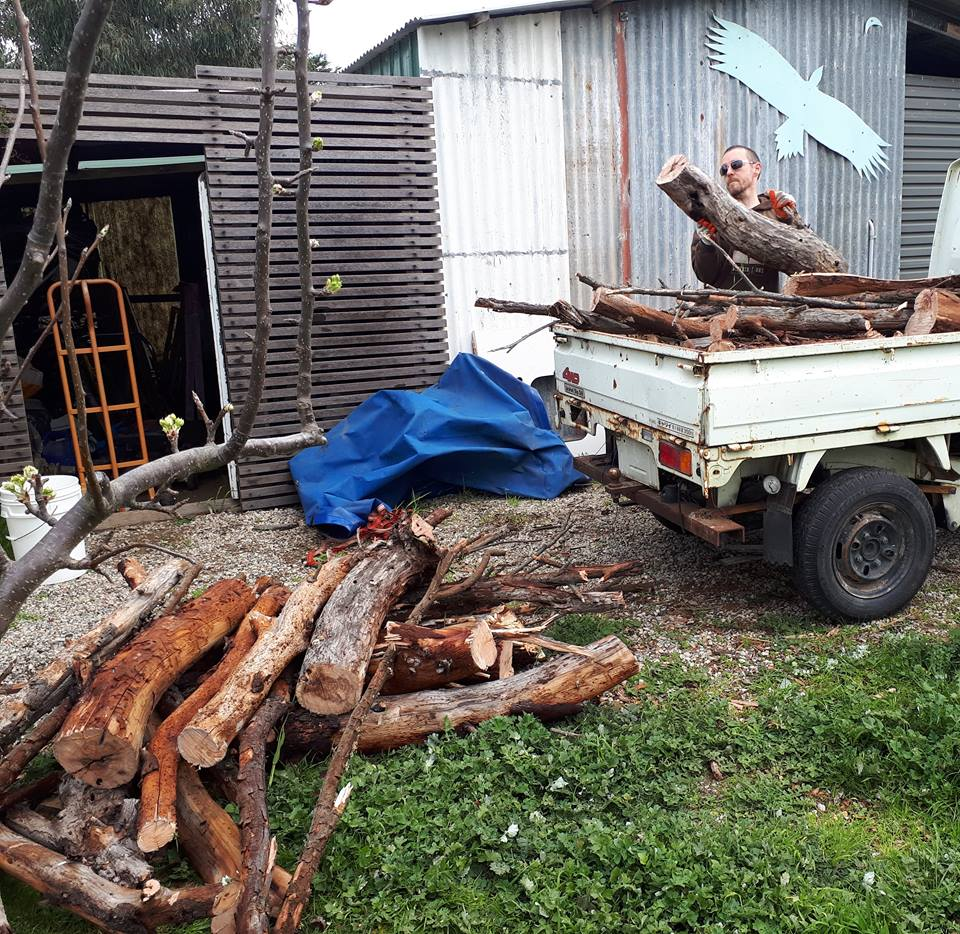 ---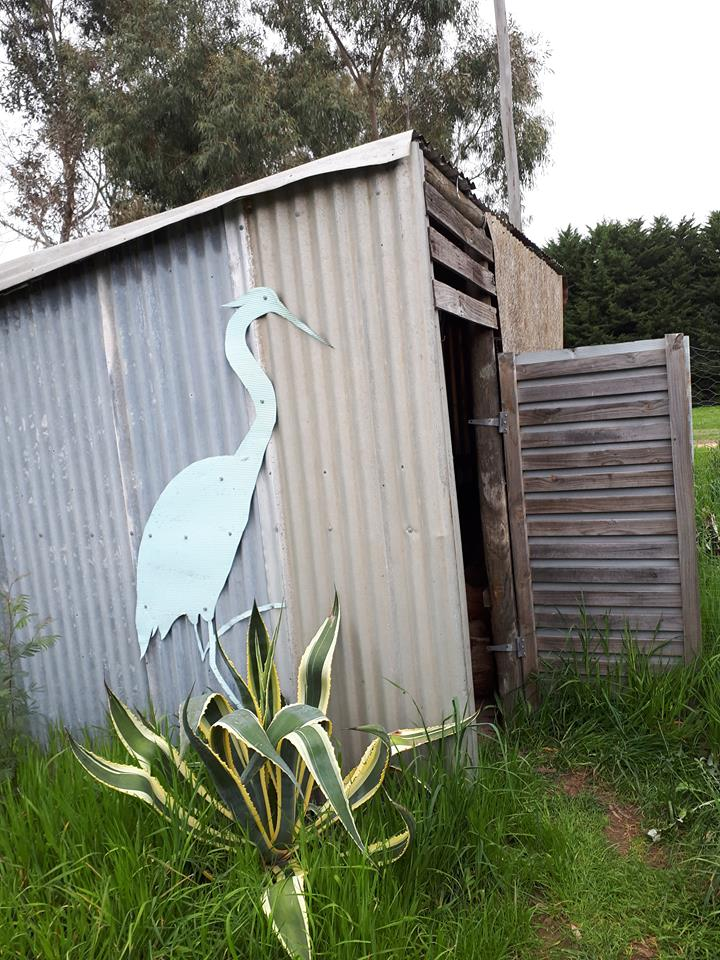 We love the processing of wood. I need to know we can be self reliant if the zombie apocalpyse comes. I think we'd do alright, us two, all things considered. I pass the limb, slide it onto the sawhorse built for this purpose, he drops the blade. We pick up the wood, sort it into piles - some for the woodshed, some for the inside fire, some for the bus and some for the bath. The rain comes over and we rush for cover, throwing tarps over the remaining wood. The huntsmen, at least, will be dry - except for the ones J. scoops up in his warm hands and throws toward the trees. I'm not sure that was their Sunday plan, but they don't fret, in the way we would if we had to move so suddenly.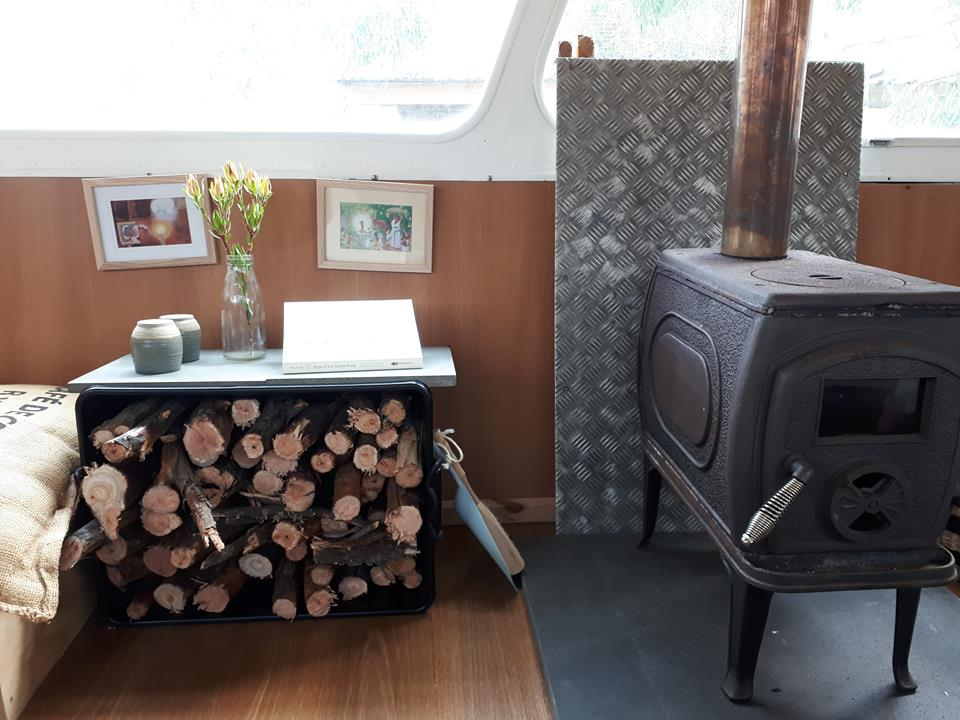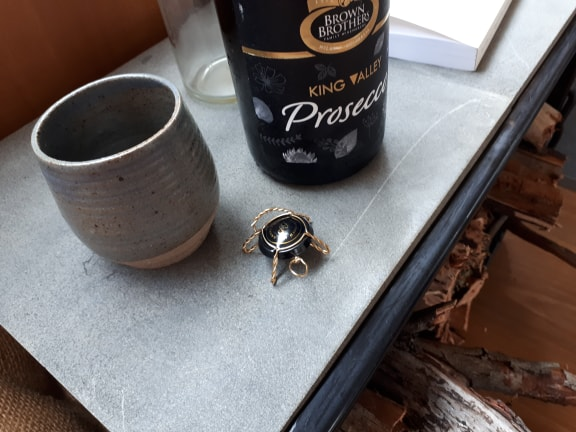 We spend the afternoon in the bus, open the prosecco that's been in the fridge since Christmas, drink from ceramic cups. The tactile coolness of them makes me happy, their organic form, the fact they were squirelled from a charity shop in Dorset years ago and somehow haven't broken. J. makes me a turtle of the cork and wire; I insist - there's not been a bottle we've uncorked where he hasn't made me this tiny gift, an token of animism, this twist of wire that is a last reminder of what I've been thinking all day: that it is enough, in this moment, to be like the ants and the birds and the cows and the cockies, just in existance, in this sweep of eternity.
It is more than enough.
---
---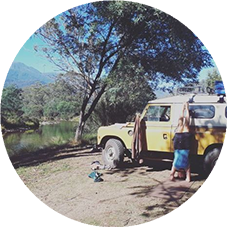 If you're a supporter of all things natural healing, you might like to read our introductory post here. We'd also love to welcome you on Discord here!!