One of the principles of permaculture is that everything gardens. It is humanity's job to utilize all aspects of nature, even the ones that do not fit in a perfect box. Often human ideas and processes are forced onto natural systems, which creates disharmony. In following permaculture, a gardener can work with the natural ecosystems, in which all life lives, to find abundance where once it was thought impossible.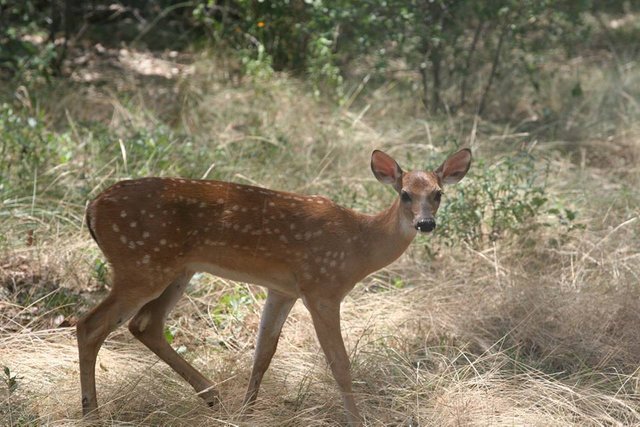 One example is the gardeners warfare against deer. A deer can decimate many plants in just one night, and they often travel in herds. If they find food that they like, they will certainly return the next night to look for more. This can be devastating to both hobby gardeners and professionals. There are all manner of ways to deter deer but many of them are unreliable, or require repeated maintenance.
Accepting deer as part of the ecosystem greatly reduces the stresses of trying to remove them from the picture. The deer do provide fertilizers from their manure and urine. They are beautiful and majestic creatures. Creating a gardening space that is protected by fences is one way to deter them from a garden. A large garden with lots of space inside it, requires a high fences to keep the deer from jumping over. Smaller gardens with little space in between the fences do not need quite as high of a fence. Deer do not like jumping into small spaces that might be difficult for them to get out of.
Another way to deter deer is to spray predator urine around the garden. Even human urine can be used, but some say it is not as effective. This process however require repeated applications, and is still not 100% effective against deer invasion. Instead of applying urine by hand, why not get it straight from the source. A dog that lives in or near the garden will provide ample protection from all sorts of critters, including deer. Though the responsibility and investment required to own a dog, might outweigh their benefits.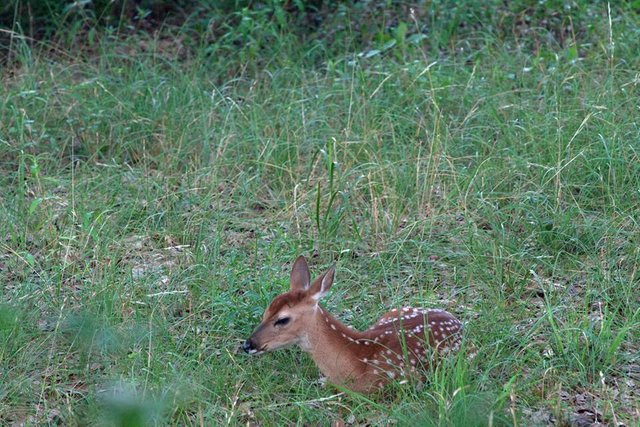 Many people and city jurisdictions will attempt to cull the deer population through inhumane ways. Using helicopters and nets to catch and kill the deer is one local way that deer populations are controlled. It is a complex and difficult dilemma, as the deer no longer have natural predators such as wolves to keep overpopulation at bay; since ranchers removed them from the food chain a long time ago. Even the coyote have decreased in numbers as their environment becomes more encroached upon by the ever expanding urban areas. Though any human means to control the population of deer is ultimately be for not. No matter how many deer are culled, the females will just produce twins to bring back the population; since often nature will find homeostasis despite humanity's best efforts.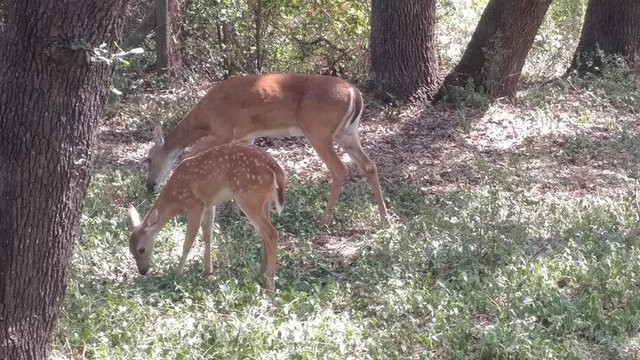 It is a difficult problem to solve, but if society at large looked at nature through the lens of permaculture, perhaps more and better solutions would be found for deer overpopulation. For example, it has been proven that the reintroduction of apex predators such as wolves into ecosystems greatly increases their resilience and overall health. If humanity started to accept permaculture as a new paradigm, the planet and it's systems could be healed, and so many problems could be solved.
Deer do not have to be the greatest enemy of gardeners. They can be accepted as part of the ecosystem, but steps need to be taken to address previous and current destruction of ecosystems. Humanity can thrive through adopting permacultural principles into all aspects of life, and can be a part of nature, instead of apart from nature.
All of these deer came to my backyard, probably every day, since I kept cool fresh water in my birdbath.