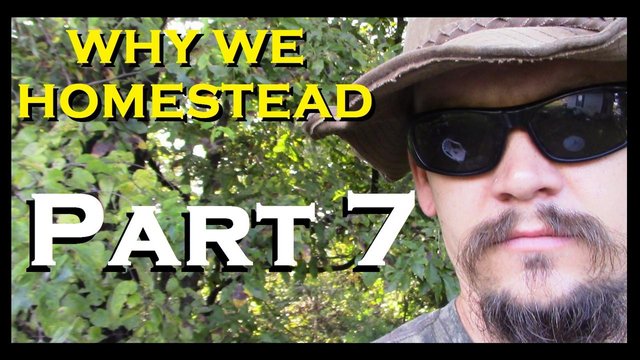 This is Part 7 of a new series.
---
In order to really get ahead in this world, it can be best to just work for yourself and be self employed. That way, whatever profit you earn for your time is all yours, and you don't make someone else rich in the process while you barely scrape by. Since homesteading is a way to provide more of your needs and lessen your expenses, it should be easier for me to become completely self employed if we homestead. Enjoy the video!

PART 7 - SELF EMPLOYMENT GOALS
---
For us, homesteading fits well with having a trustworthy food supply, since you grow and raise most of it yourself. In Part 8, I will share about our hopes of "freedom." Stay tuned!

JUST IN CASE YOU MISSED THEM - HERE ARE THE PREVIOUS VIDEOS

Until next time…
Don't waste your time online, invest it with steemit.com

GIF provided by @malos10
---