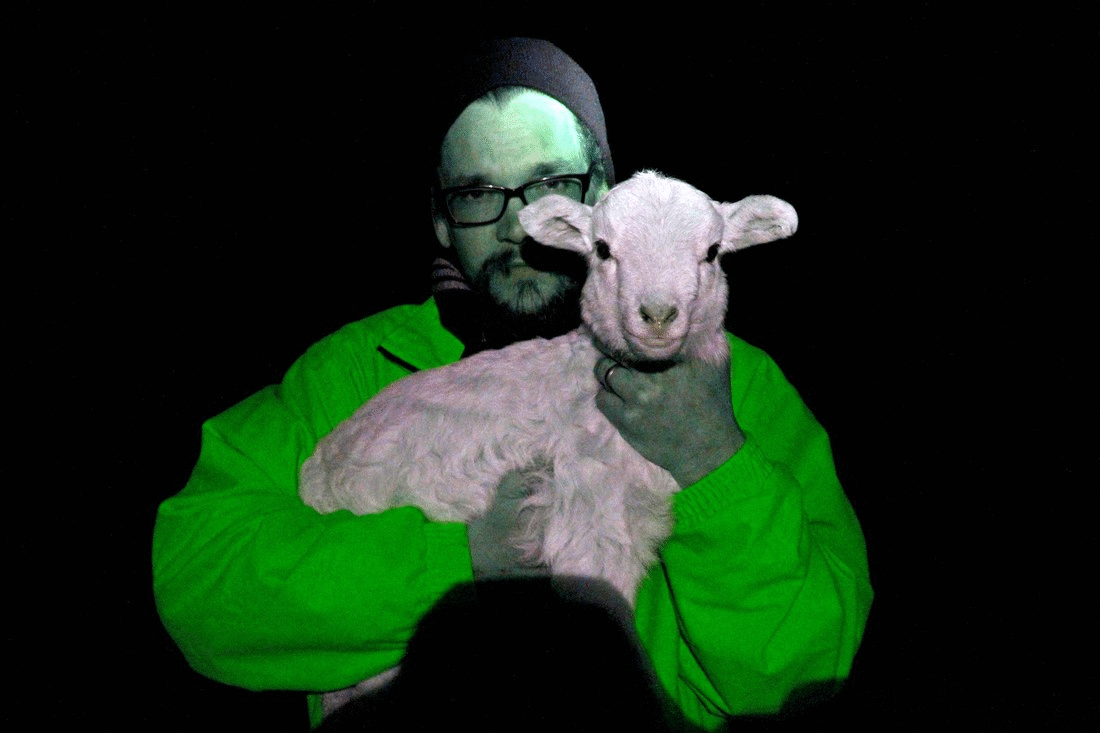 For those of you who don't know, @papa-pepper is on an overnight trip to @shalomacres.
---
They've got a big job on their hands today, and many hands make light work. @Mericanhomestead was already coming down, and thought that I might want to tag along and help out while I learn, so I jumped at the opportunity. What's the task at hand? Actually, they are going to butcher a cow.
For those who still eat meat, many prefer these days to be more "hands on" and are opting for raising their own. Here at @shalomacres, they haven't even needed to purchase meat from the store in over four years now. Since I am just entering this lifestyle, and since they can use some help, I've come down to learn more about the process.
Before @mericanhomestead and I took to our couches for the night, @randomstuff, the oldest son of @shalomacres, had to feed two of the baby sheep on their homestead. Since I didn't have my own chores to do (the @little-peppers will be taking care of our in our absence) I decided that I might as well help out with this job too, and maybe learn something in the process.

FEEDING THE LAMBS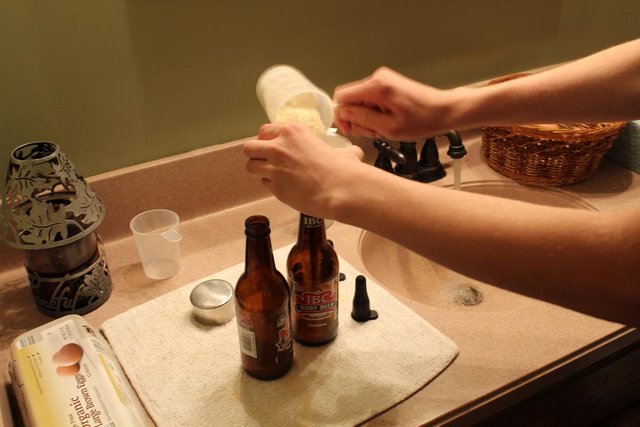 Just to make sure that the lambs would enjoy the milk, they cleverly use root beer bottles. Yes, even the youngest lamb is already wise enough to know how amazingly tasty root beer can be. Personally, root beer is one of my favorites.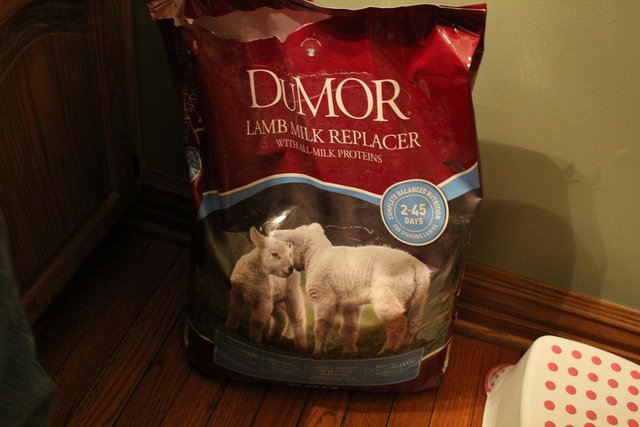 Dumor Lamb Milk Replacer is what we will be giving these "bottle babies." The mother of the two little ones that we will be feeding had triplets, and rejected the two, favoring the other one. It is an unfortunate situation to be sure, but at least with proper care and feeding, the rejected two lambs will still be able to survive and grow.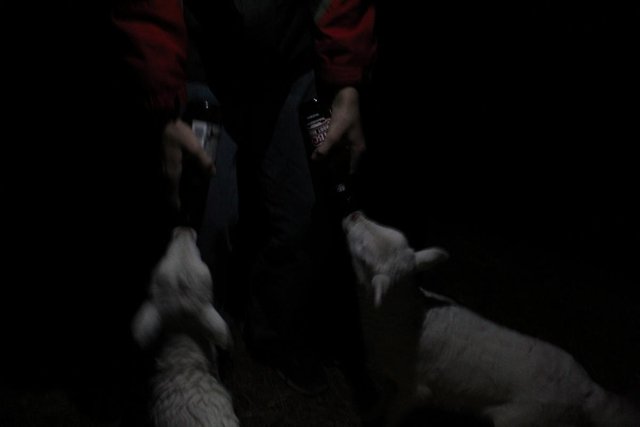 Upon hearing @randomstuff and @papa-pepper come out, the lambs ran to greet us and began guzzling down the root beer bottles full of milk replacer. Since it was very cold outside, it was since that they were so quick about everything.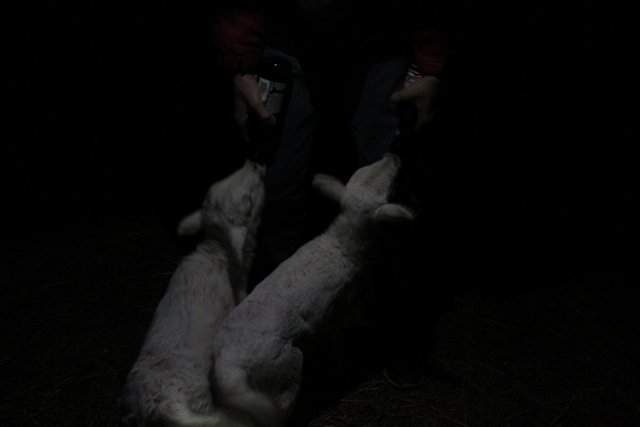 They finished up in record time and returned to the herd to head back into their shelter, which gave us the opportunity to head back into the house. For me, it is interesting to see how other families live on their homesteads, and how they deal with the random situations that arise when balancing life, education, raising animals, and other variables. So far, so good, and I am very blessed to be able to be here. We've got a busy day ahead of us, so I'll check back later! Papa out!

As always, I'm @papa-pepper and here's the proof: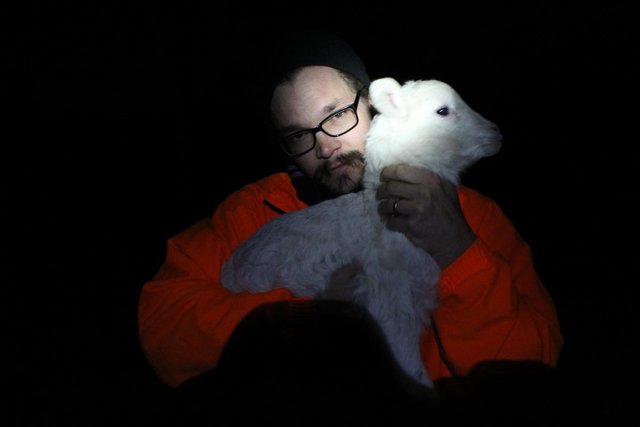 proof-of-bottle-baby

Until next time…
Don't waste your time online, invest it with steemit.com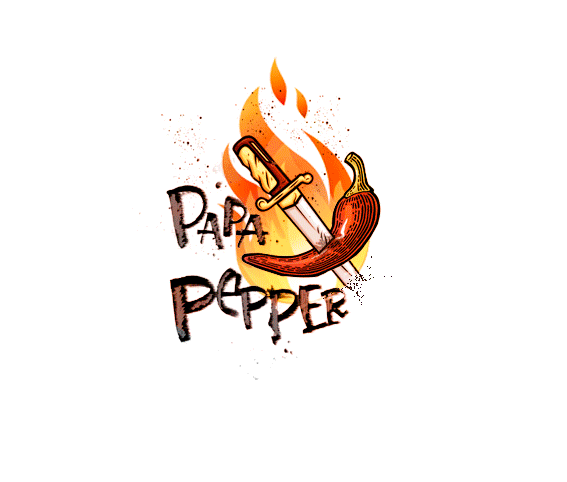 GIF provided by @orelmely
---