Quail When You Can't Have Chickens?
Many people are prevented from keeping chickens in urban and suburban areas due to regulation. We were in a similar position ourselves when we lived in a rental. They didn't allow animals, so they would never have allowed chickens tearing up the garden. However, we did get them to agree to us having some quail kept in a purpose built cage which we could move around the lawn.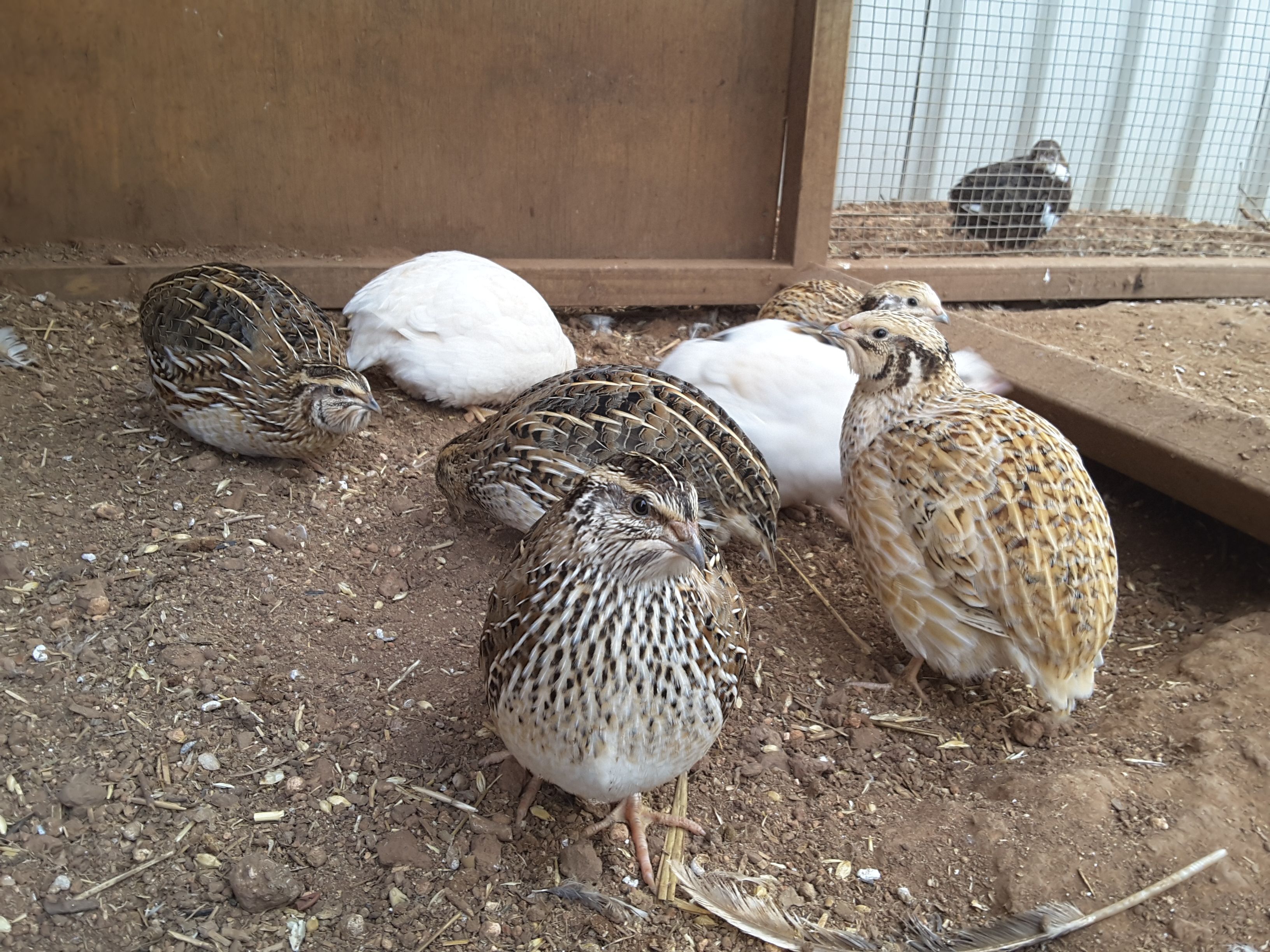 For anyone who yearns for chickens, but isn't allowed to keep them, I would urge them to consider quail as an alternative. You can almost think of them as a miniature version of chickens and I doubt there will be any ordinances against keeping them.
The most common quail kept for production purposes are Japanese, or corturnix. The first quail we kept were Bobwhites. They are very sweet looking birds, unfortunately they aren't big layers and their eggs are smaller than the corturnix eggs. So initially we were eager to get chickens when we got our own place. However, when we built a huge cage around our fruit trees and bushes I realised we could do with some insect eaters to control the bug population. Chickens cause too much damage, even bantams, so we decided to try quail again, this time the Japanese ones.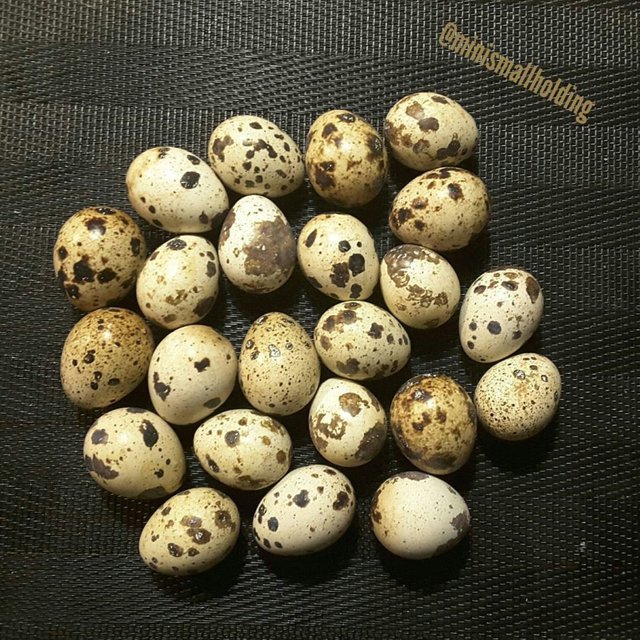 These guys lay practically every day when in season and for their size and food consumption they are more productive than chickens. Some people find them so productive, they have more eggs than they can deal with! Apparently 13 laying quail will provide the equivalent of a dozen chicken eggs per week. They eat the same as the chickens, you may just have to cut kitchen scraps up smaller for them. They do eat the leaves and fruit on the lower branches, but they don't climb in them like the chickens would, so they are much less destructive. Each bird only needs an area roughly the size of a sheet of A4 paper to live in.
Some cons are that corturnix aren't long lived, about 3 years is the average. They also won't lay from late Autumn to spring if kept in natural light; although personally I don't see that as so much of a con if it gives them a rest, keeps them healthier and maybe even gives them a longer life.