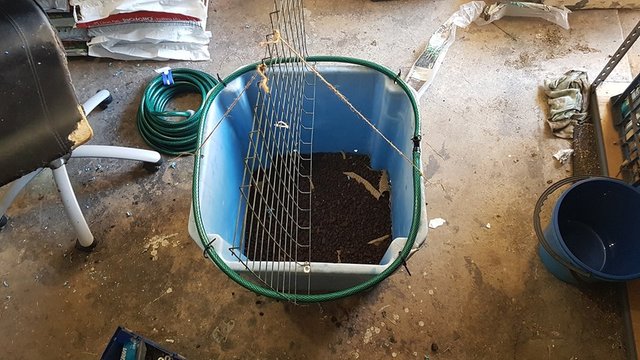 Well its a little late in the season to be getting started, but it is what it is.... We had some sweet potato's in the cupboard for a little while and they started throwing shoots (slips), guess the conditions are right in there for stuff to grow, lol.
So.... its seemed as though we were going to be growing some sweet potatoes, we chopped the ends off of the sweet potatoes with the slips attached we had the sweet potato floated in water to promote growth. Once the slips had grown to around 10cm in length they were trimmed and placed in a cup of water for a few weeks. during that time the roots were well established and ready to go into some soil.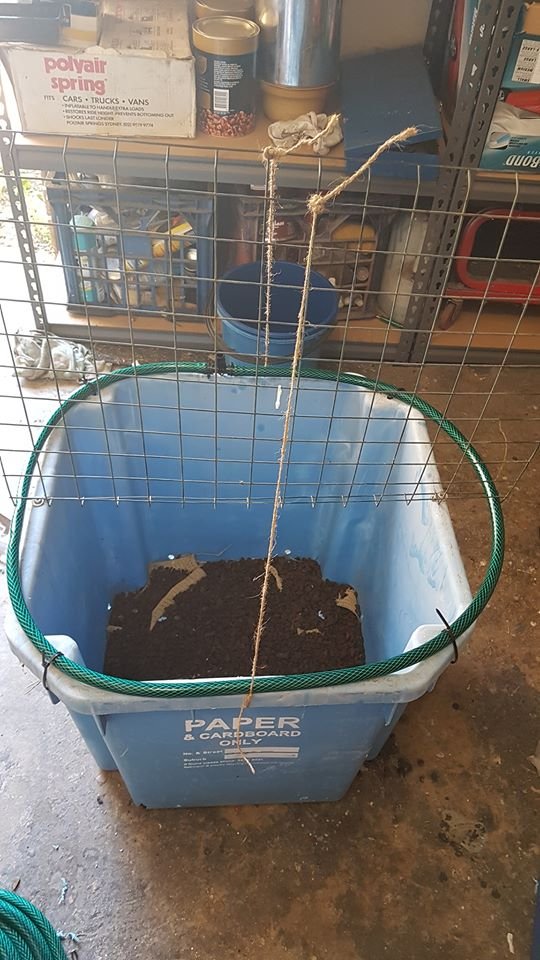 We prepared a large container we had laying around by drilling more drainage holes throwing some weed matting down and some stones for better bottom end draining. There were also a few higher holes added.... apparently its really important, lol.
With all that sorted we bolted a mesh grid shelf in an upright position for the sweet potatoes plant to climb as it matures, a couple of self tappers at either side of the container was good enough to keep in place. For additional support we threw on a couple of twine anchors.... assuming the plant grows well it may get a bit heavy.
Finally, we threw in a watering system by lopping a section of hose attached to a "T" piece and piercing it with a steak knife in two corners of the container and wound in two water jets in those locations. it was all held in place with a few zip ties with a few well placed holes in the rim of the container and we are all done :)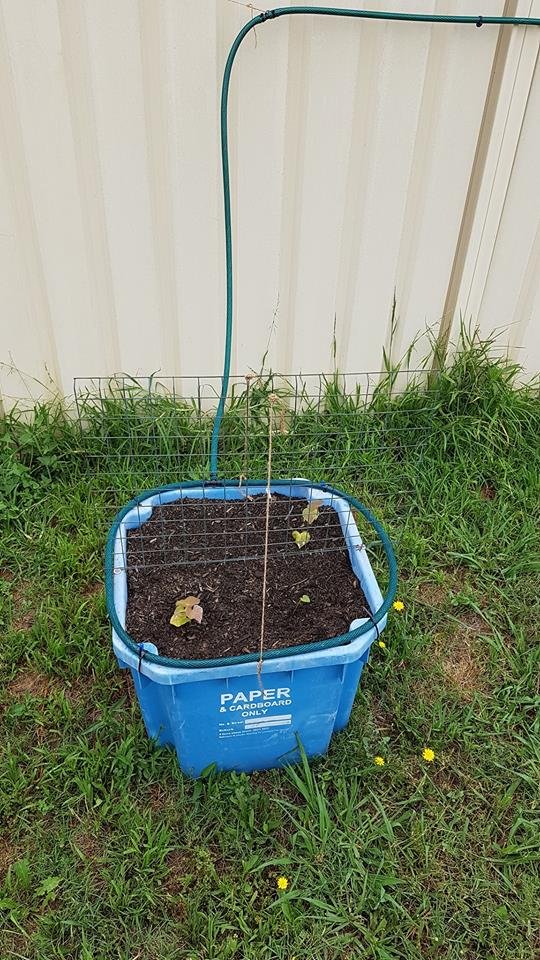 It took 100L of soil to fill the container up completely , which was done once the container was placed in the yard... no one wants to lug around a container weighing 100kg right ? lol. With all the elements combined and ready for plant life, the sweet potato slips were planted about 3 inches deep, each slip was given a quarter of the container to inhabit with room for one more as the slips still growing inside mature enough to be planted.
All that was left to do is plum it in to the irrigation system and set it off for a bit a watering test and make some adjustments to the spraying direction of the jets to make sure we receive full saturation of the soil at each water.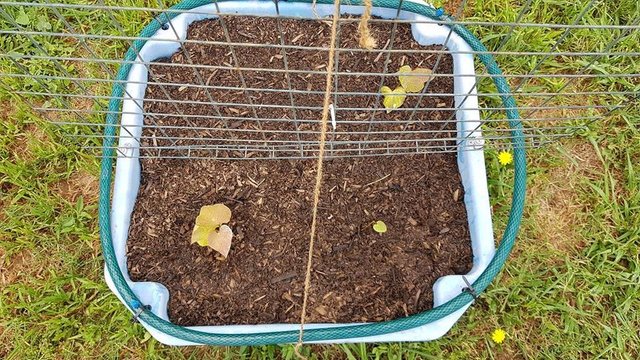 So now its all set up.... all we have to do is wait till the plants grow, guiding them to the wire mesh and weaving them through it as they flourish. When the plant itself dies off, the sweet potatoes should be ready to harvest and enjoy , as well as get some more slips from the new harvest.
When all said and done, it was a pretty easy task and set up, all made form scraps we had laying around and some vegetables that just had to keep growing ;) Though we started a bit late in the game im looking forward to see how this all pans out...