Root Cellar Update [June 2018] 🚧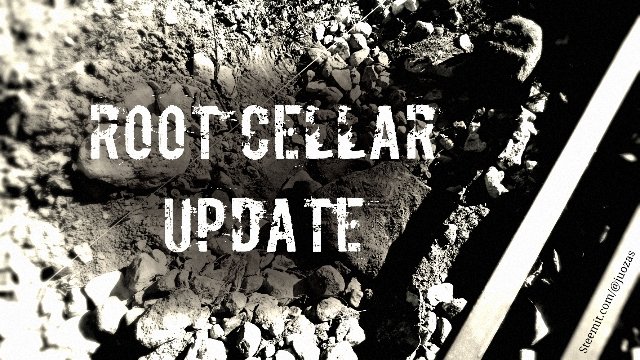 Reconstructing 100 years old root cellar can be challenging, but as Dr. Rick Marshall says: If you don't make it, it's your own damn vault... that's a bitch slap of truth right there!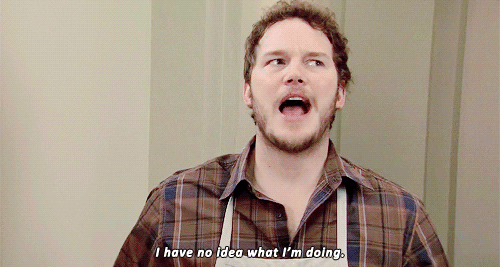 Finally got support posts for the roof! 4 longer ones for the front roof and 8 shorter for the main roof. Previous article on this Root Cellar: Short Overview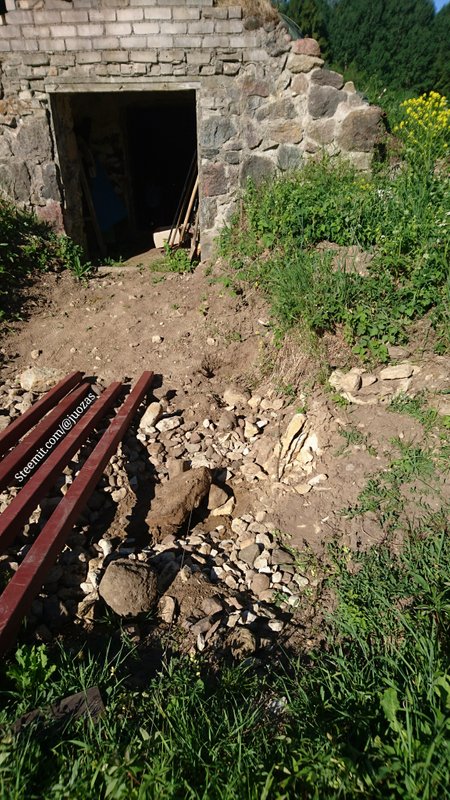 All these stones are from my garden! Every year I remove loads of them and every spring little gnomes carry them back to the garden!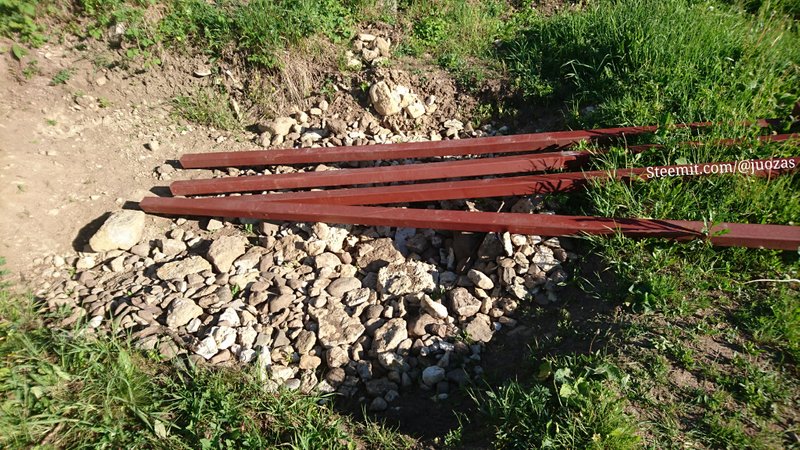 First you measure and mark with line and sticks correct place to dig a hole. Don't want to be ReDigging holes, not with the soil I have.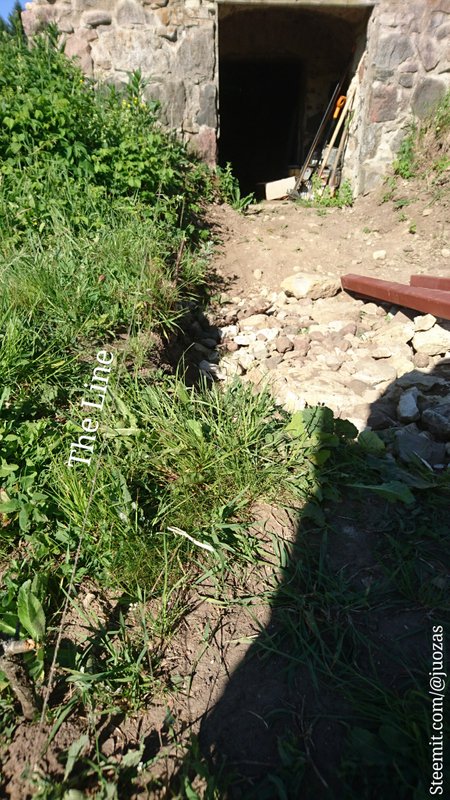 Large Stones on the side were removed from one of the holes and they have to be bellow frost line, so no stopping at large stone.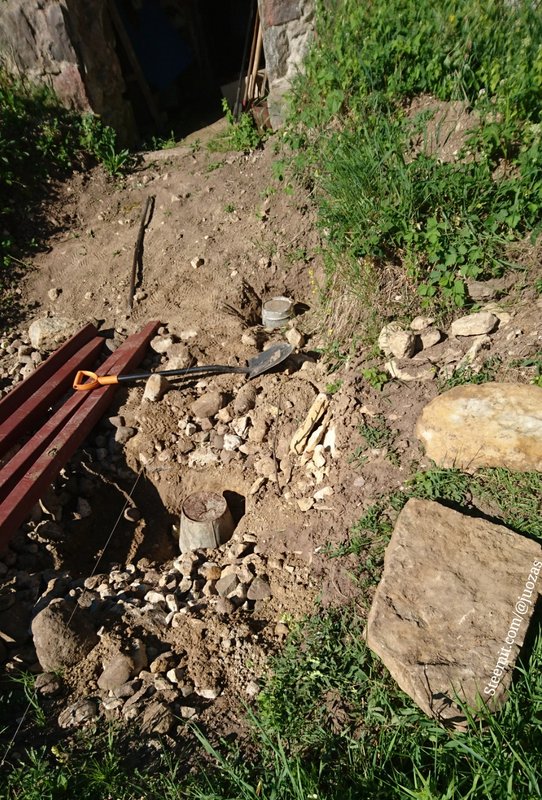 And the LAST hole had HUGE stone that defeated me. As I removed the soil, the stone kept on getting bigger and bigger. It did not move a bit with all my efforts.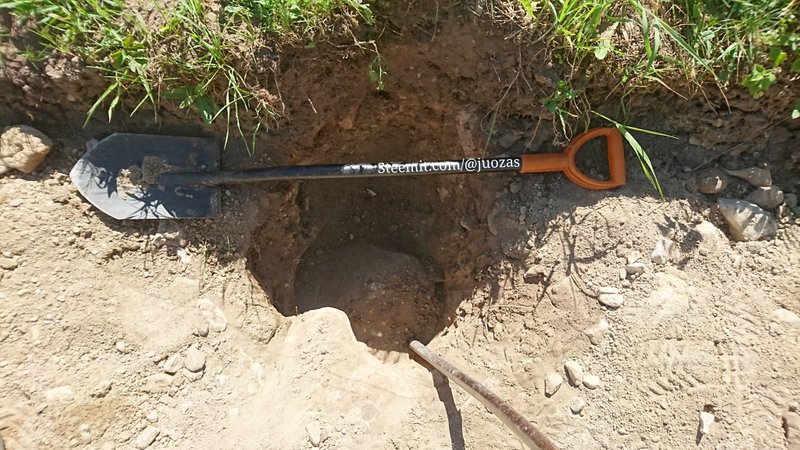 Don't look like much, but it's enough to make my day Hell.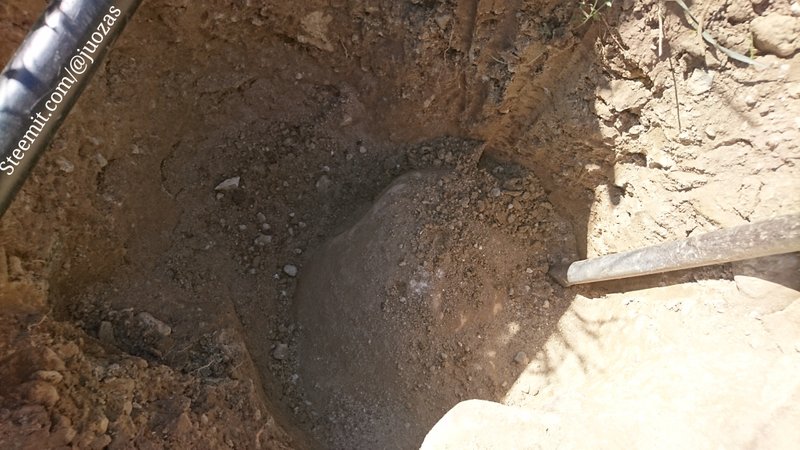 That's all for now. Will keep you posted on progress!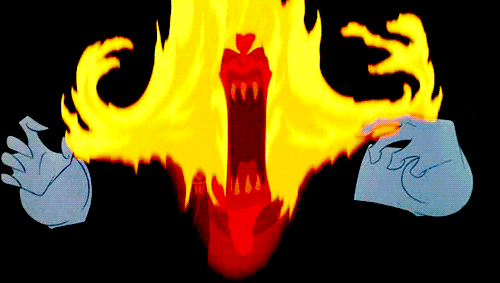 ---
Feel free to join our #SnailClan Discord group: https://discord.gg/hwm9gPw