BRANDY RAIN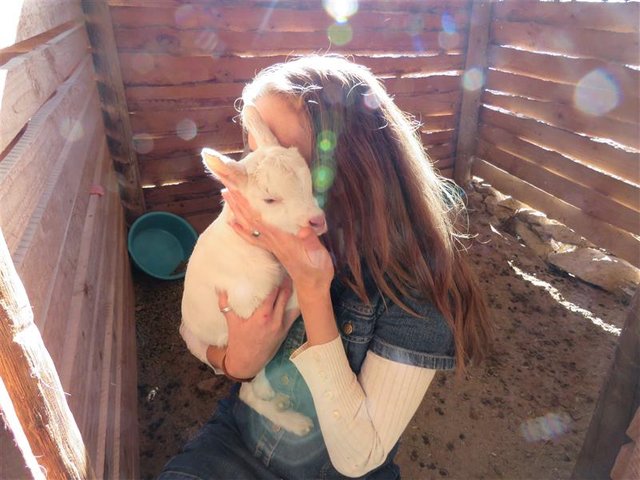 A double blessing! No, I'm not speaking of brandy and rain being the double. This is something more wonderful than brandy. Yesterday we were woken very early, to the sound of rain around our homestead. Not just any rain. The first shower in over four years. We hope this will break the drought. My goats, naturally refused to leave the warmth and comfort of their wooden house. So I gave them extra dry food and promised to return later. They are due to start kidding next week so I have to keep a close eye. A couple hours later my husband radioed me that one of my goats had kidded. I knew it had to be either Lily or Alaska. I ran across. To my horror the twins were stretched out, soaking wet and apparently dead.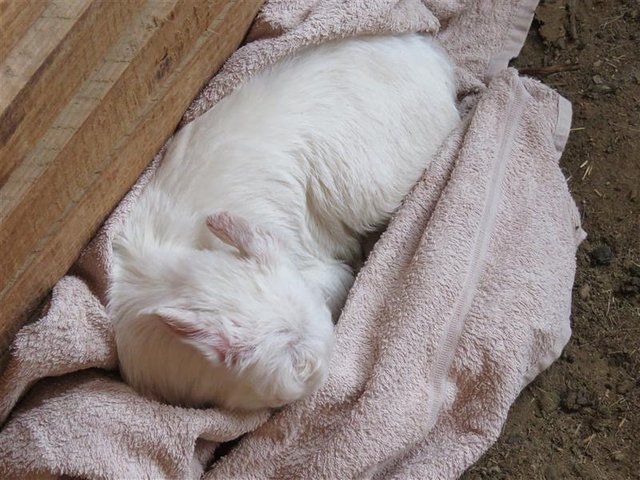 A baby comes with huge responsibility but immense joy. And being a goat mad person (yip, I don't deny my obsession with the loveable mischiefs) the arrival of the kids is by far my favourite time of year. But I hate losing animals. And I very, very seldom lose goats. Not without a huge fight. Now goats are intelligent creatures. Highly intelligent. But blame pregnant hormones. Blame a very young first time mother, Alaska decided to birth in the pouring rain. And by the time I reached them her twins were ice cold and in shock. We lost the boy. With a very concerned Alaska nuzzling me and asking me to help her baby I sat on the floor back in the wooden goat house with her baby girl. After towel drying her, I milked out a teaspoon of precious colostrum from Alaska, which I got down her baby's throat. Then I did what any hippie organic mama will do and I held the limp baby skin-to-skin for an hour. Rubbing her body until slowly she started responding.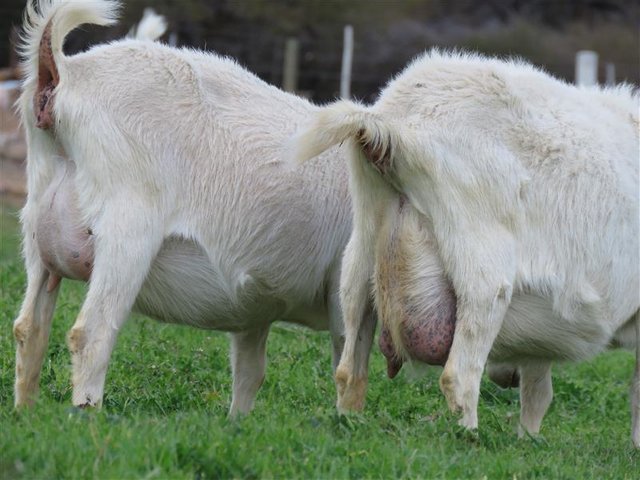 Unlike sheep which have wool, goats have hair. The lanolin in a sheep's wool protects them quite effectively against extreme cold and wet. Not so a goat. They are very sensitive to weather and prone to pneumonia. Eventually I was able to hold the little goat kid to drink off her mama. It took ages. It was not easy. But she did get in some precious life giving colostrum. I then took off home to sew her a little double fleece jacket and get a nip of something else. Not for myself - although Farmer Buckaroo took a double tot to fortify himself from the stress of watching his wife, yet again, fighting for her animals lives.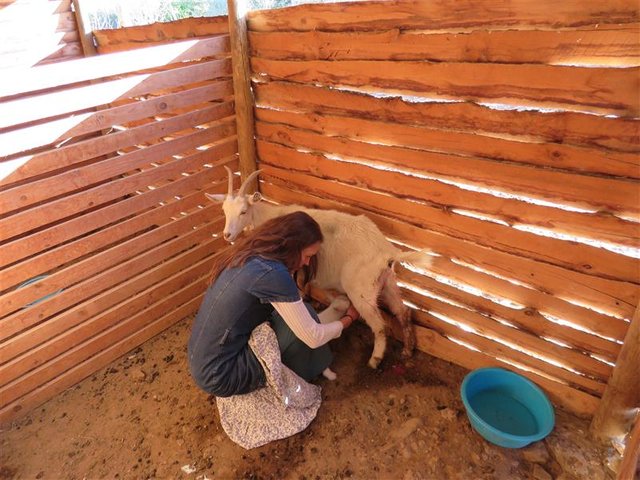 An old farmers trick for weather stressed newborns is a shot of brandy. I filled a syringe with 2mm which the baby girl sucked down before I again helped her drink off her mama. Alaska spent more time nuzzling and grooming me than her baby. Poor girls are always extremely needy when they birth. Her little baby took very long to recover. Her legs refused to work but within another two hours she was all fluffed out and bright eyed. She would even bleat when she heard my voice. Every couple hours throughout last night I would wake up; and over pajamas throw my raincoat, gum boots (what the British call Wellington boots) and a torch (the English word for flashlight).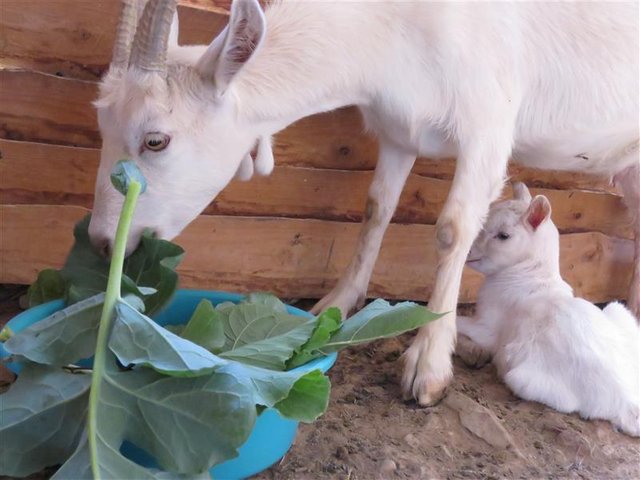 By bedtime tonight Alaska is very settled into motherhood albeit disgusted that I've locked her away from her little goatie family, including twin sister Bella. Her pretty baby finally standing but still very wobbly on her legs. Usually they are strong on their legs within hours but she's obviously taken quite a knock. After debating about calling her Brandy, I have settled on the far more suitable name Rain. As we climb into bed this evening we are so grateful for this double blessing of yesterday. It reminds me of the historical account in Exodus of the children of Israel wandering in the wilderness, fed on manna. The Most High told them that every sixth day of the week (Friday in our language) they would be given a double blessing and they were to collect a double portion to tide them over that day and the next, Shabbat (Saturday). Yesterday we were blessed with an immense double portion of both the life giving Heavenly Rain and the life of the Baby Rain! Today we have rested knowing the ground is refreshed, the first kid of the season is strong and we are greatly blessed