The Door to where?
I am not a mechanic, plumber, carpenter, or an astronaut. I am a guitar player.
Sometimes however there are things on the homestead that need to be addressed and last week was no different.
When we purchased our home, the entry door was installed backwards. What this meant was the hinges were outside and the seal that keeps weather out was on the inside. This created a few problems during the winter months not the least of which was the door being completely frozen shut.
It was time: I ordered a new door and frame.
Initially I was quite nervous about ripping out the existing door and frame fearing I would find some major problem and not have a solution.
Certain I wouldn't die if that were the case I began by removing the interior trim. Next I removed the exterior trim and removed the door.
At this point I could still turn back, put the door on and go hibernate.
I then took my reciprocating saw and cut through all the nails securing the door frame to the surrounding wall studs. Then I simply pushed it out.
Now there was no going back. I had to complete the job.
Because it was a standard sized door and was being replaced by the same I anticipated no problems.
WRONG
Once I removed the old footer that was under the door frame, I installed a weather barrier around the perimeter of where the new frame would go.
Now it was time to pre-fit the door.......It was too tall. Even though the new door was the same size as the old one, the frame was not the same. Should I panic now? Nope.
It was time to cut out 1" of the header so this would fit. Success!
I finished installing the new frame and door and discovered another problem. The brick molding on the new frame was nowhere near the same size as the old doors. Time to improvise.
I ripped 1x6 pressure treated pieces to fill the newly exposed gaps on either side of the door. Screwed them in and caulked the joints.
Here is what the exterior looked like finished, and is now ready for paint: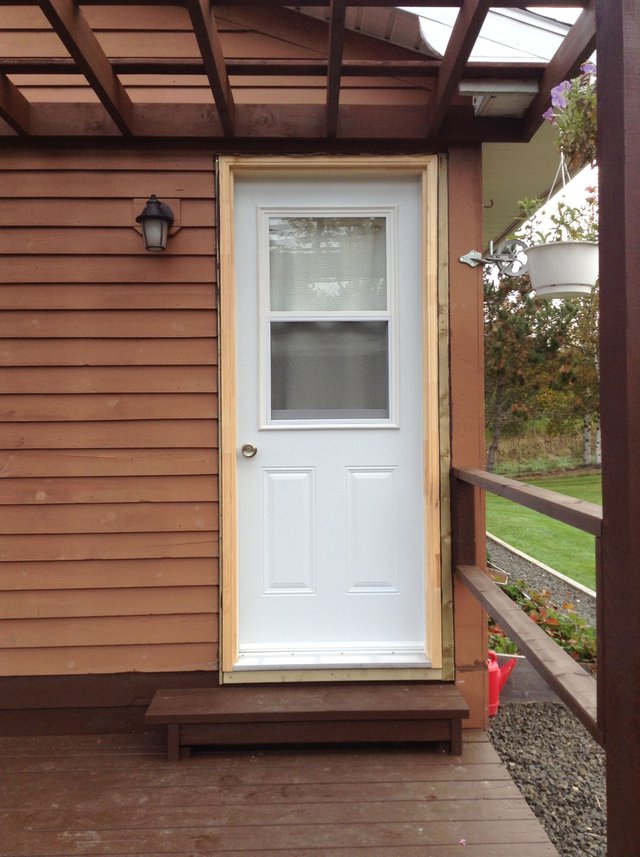 Here are close ups of the jury rigged gap fills: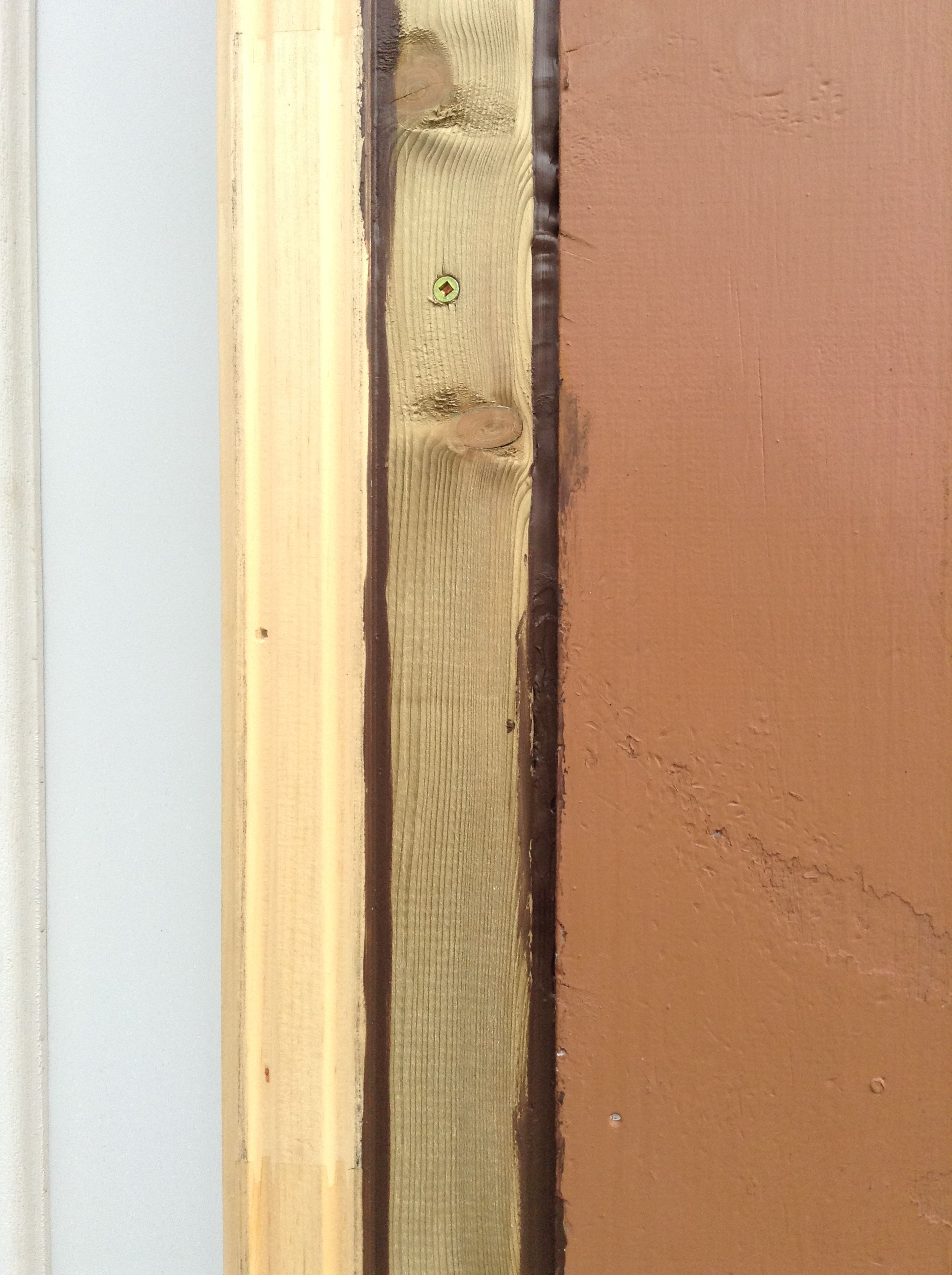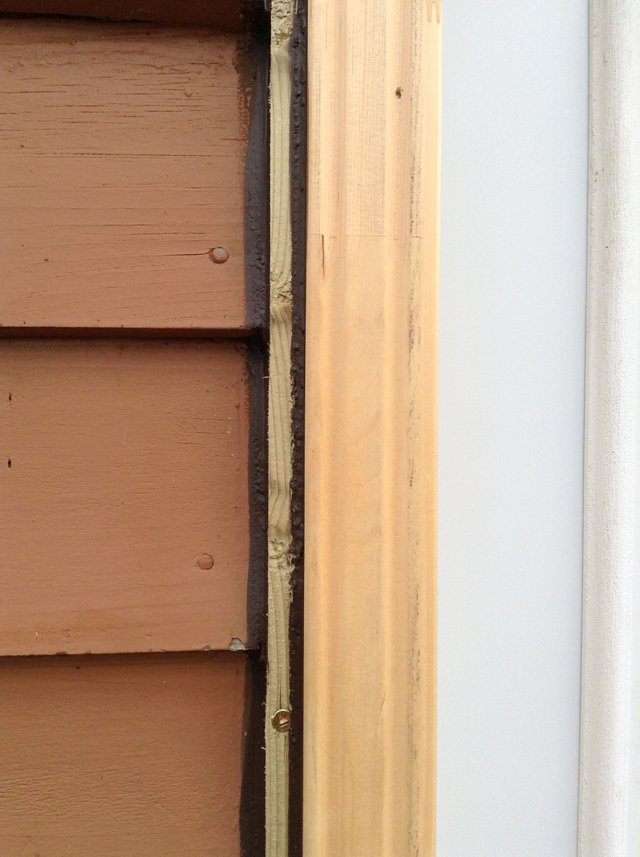 Here is an interior picture of what is left to do.....trim, today's project: