27 November 2018 - Pavement repairs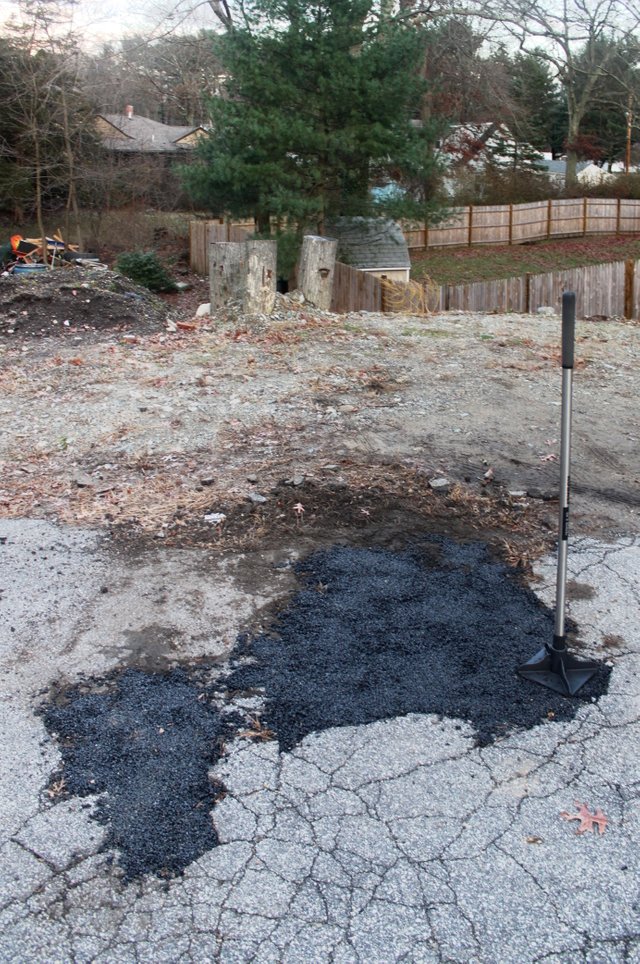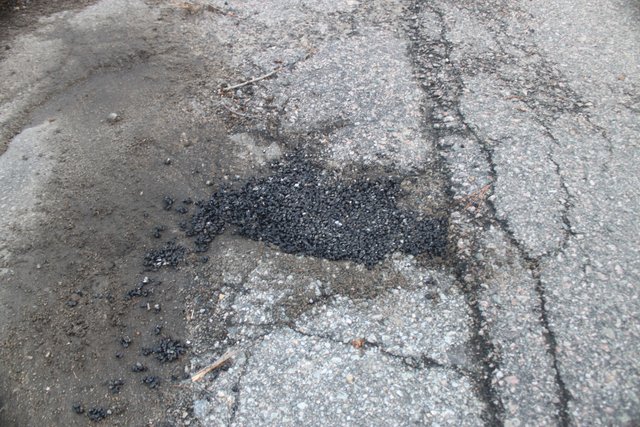 I know, normal people do this sort of thing in the Summer. Not me - I was too busy. Or too lazy. Or, perhaps, both.
Either way, I only got around to it now when it is only slightly above freezing. To get the job done, I got two 50 lb (22.5 kg) bags of all-weather pothole patch compound and spread it to fix some broken asphalt in the parking area.
This is going to be a test. If it works well, I am going to try and patch the rest of the area that needs patching using the same method.
All content and images by @borepstein unless otherwise noted.