I Think I Just Got Adopted By This Stray Cat
My first day at the homestead was eventful, but I didn't expect this. A limping, skinny cat meowed at me all day and wouldn't let me leave it's sights. I tried to approach it a couple times to see why it was limping, but it quickly darted under my truck. I didn't have any food to share with it, only water. After it got a good drink, it finally let me touch it and take a look at that paw.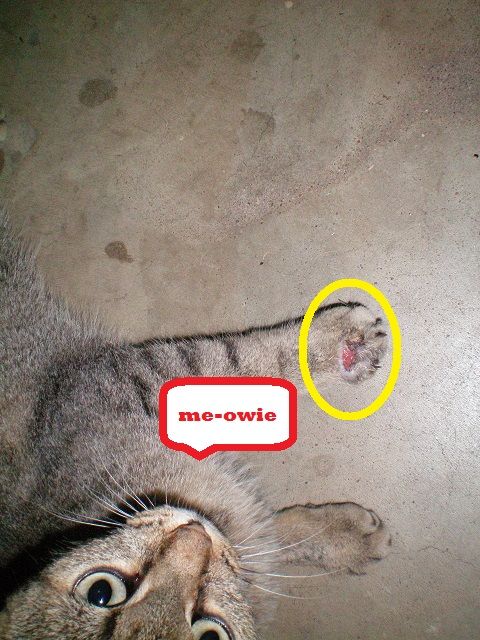 There was an open wound on top of it's left front paw, and it avoided putting any weight on it. With a wet rag I tried to clean it up some and it didn't look like there was an infection. No puss oozing out or anything like that.
That first night I had to leave it there. Maybe it belonged to a neighbor and had just got injured and would go home that night. With how skinny it was, I doubted that was true, but you never know.
I came back the next day, and so did the cat. This time I was prepared with some cat food. Yep, gobbled it up like it hadn't eaten in a while. Again, the cat would not let me out of it's sight and followed me around as best as it could on three legs. When I was working inside the home, the cat sat right in the doorway to make sure I didn't leave without it seeing me.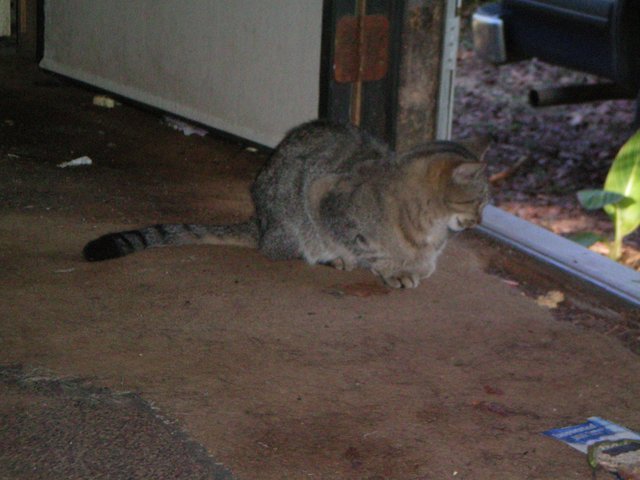 I had planned on leaving the cat there that second night and bringing a cat carrier the next day if it was still around. When I went to leave I sat down in my truck and it followed me, meowing and looking up at me with longing wanting to hop up in the truck with me. Darnit, I'm a sucker.
Without permission from my relative where I'm staying, I decided to snatch it up and take it home that night. I'd let it spend the night in the cab on my truck if I had to. That was a Sunday night and I figured I'd get it checked out on Monday at a shelter or vet. Luckily the relative didn't mind me turning it loose in the garage. I put out bowls of food and water and some cat litter in a box hoping it would use that instead of making a mess in their garage. It chowed down and slept a lot that night, I took that as a good sign.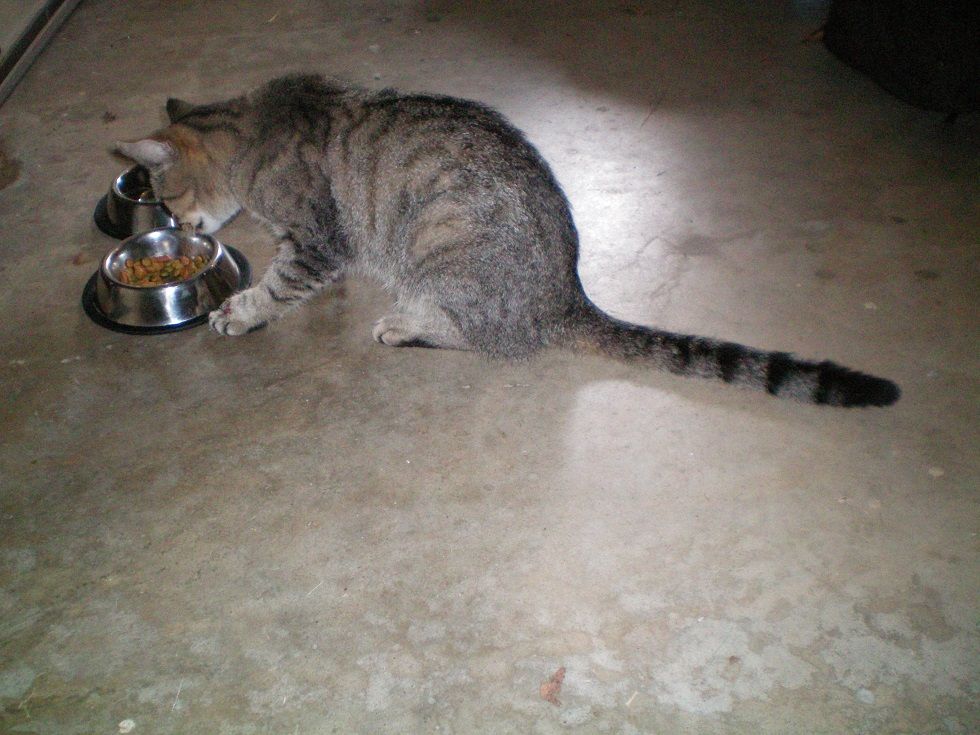 Here's my YouTube video of the cat from the two days I've spent at the homestead thus far. 6+ minutes of the cat saga, if you're a sucker like me. I'll certainly do updates on the cat as the story unfolds.