I saw this and had to share with all of you. We have a right to carry a gun in the protection of our family and ourselves. We have the right to have a gun to protect our property. In the world today many people are not exercising that right. Please support the 2nd Amendment because of we do not it will likely be taken away by the few that do not want us to have protection from them.
https://www.facebook.com/GunRightsMatter/videos/1716568805319897/
Watch this video and put your opinions in the comments!
In the homestead life we use a gun as a tool and as protection. We use it to get food for our families and to keep our animals from becoming food for other animals or to just keep other animals from killing our livestock.
Please support the 2nd Amendment.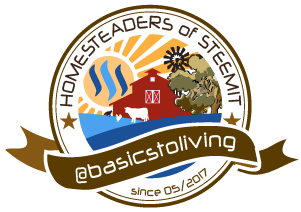 Please Upvote, Comment and Resteem!
Have a great day!