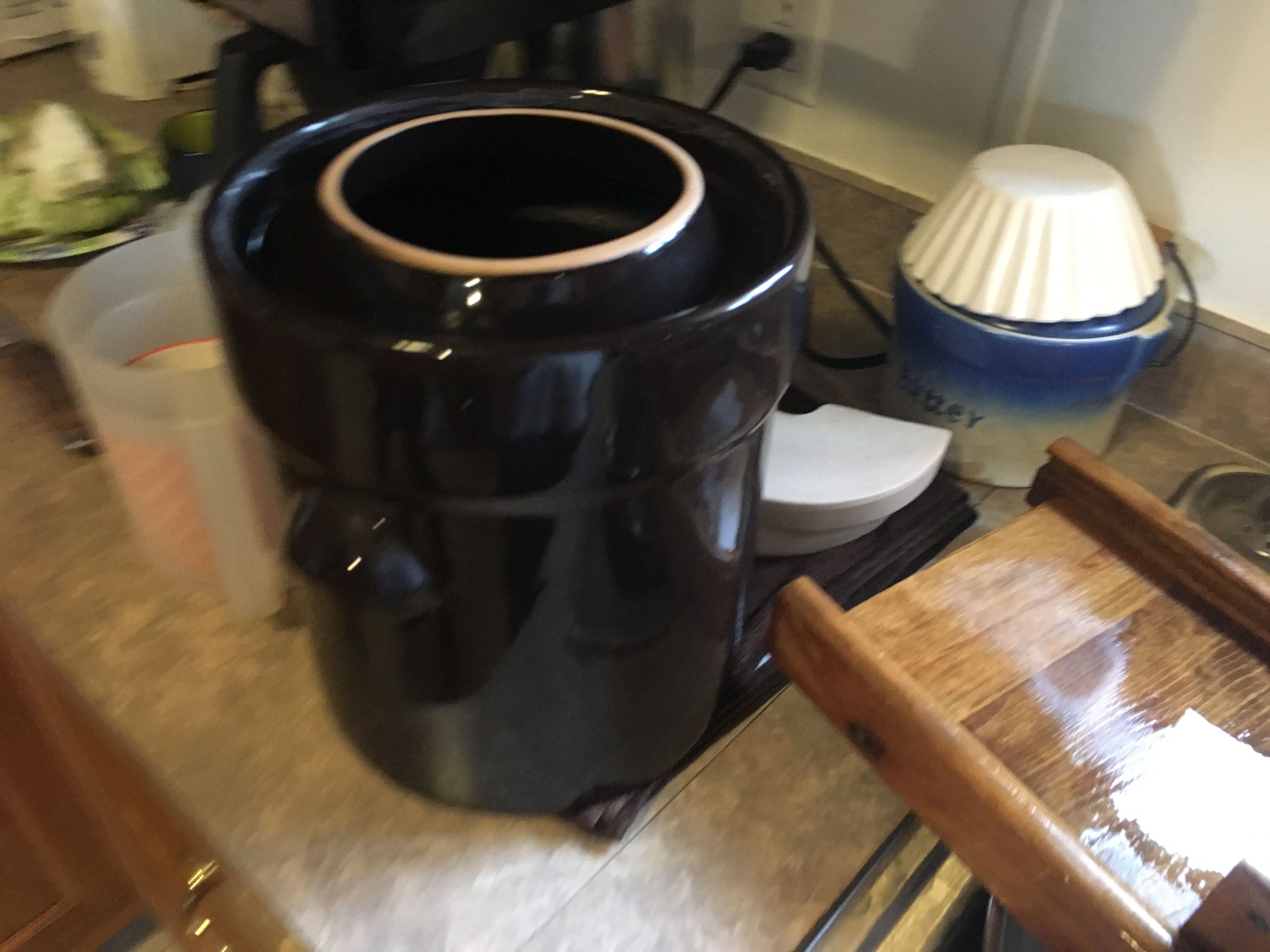 Our sour kraut supply was getting a little low. Cabbage was on sale so we decided to start a batch of kruat.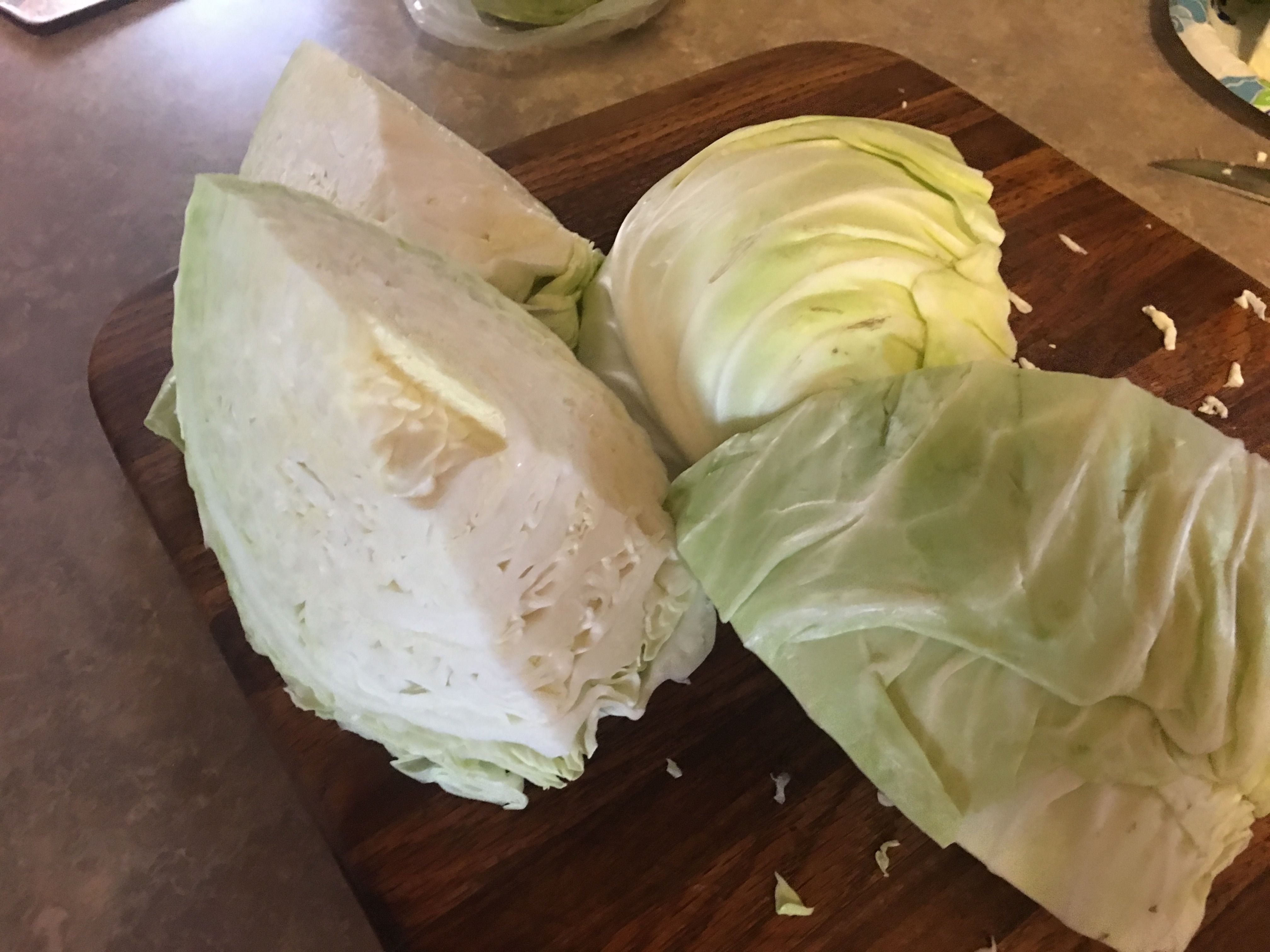 After quartering up the cabbage we start shredding with our kruat shredder.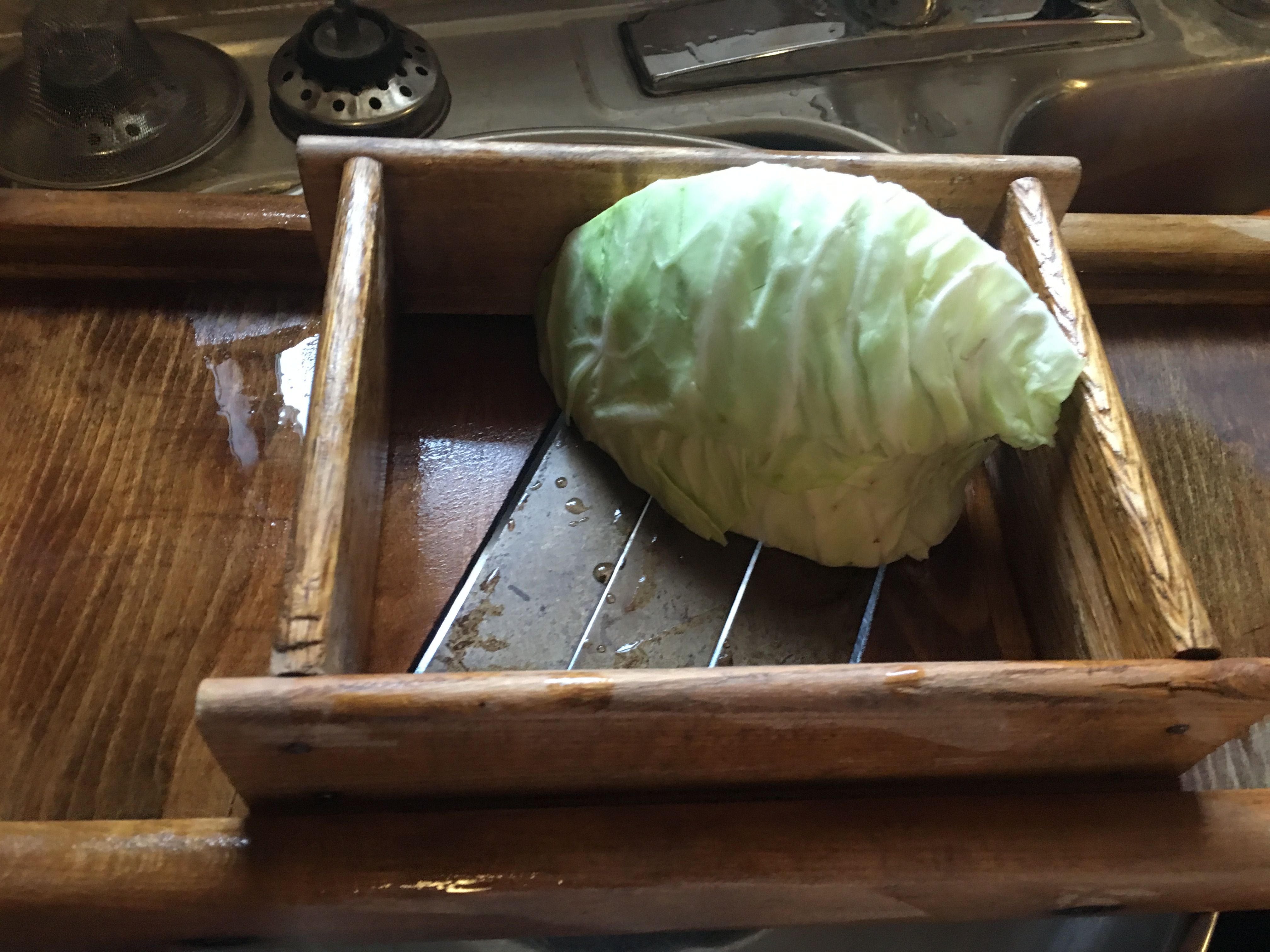 After shredding all the cabbage down we salt it liberally as we stuff it in our fermenting crock.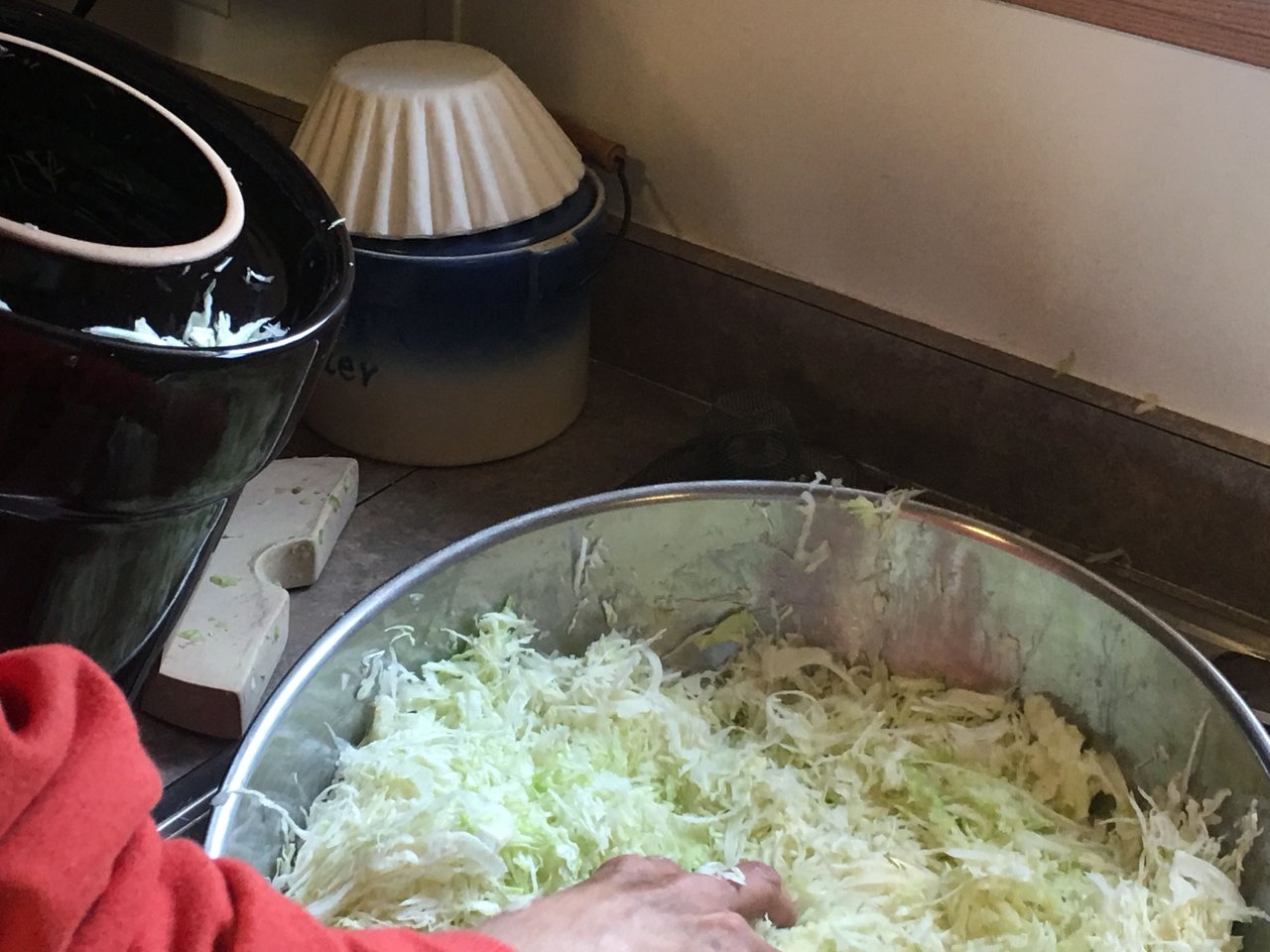 Pressing down the kruat helps juice it and gets the air out. I put the ceramic disc on top and we secure the lid,pouring water around the lid. This way gas can get out but oxygen can't get in.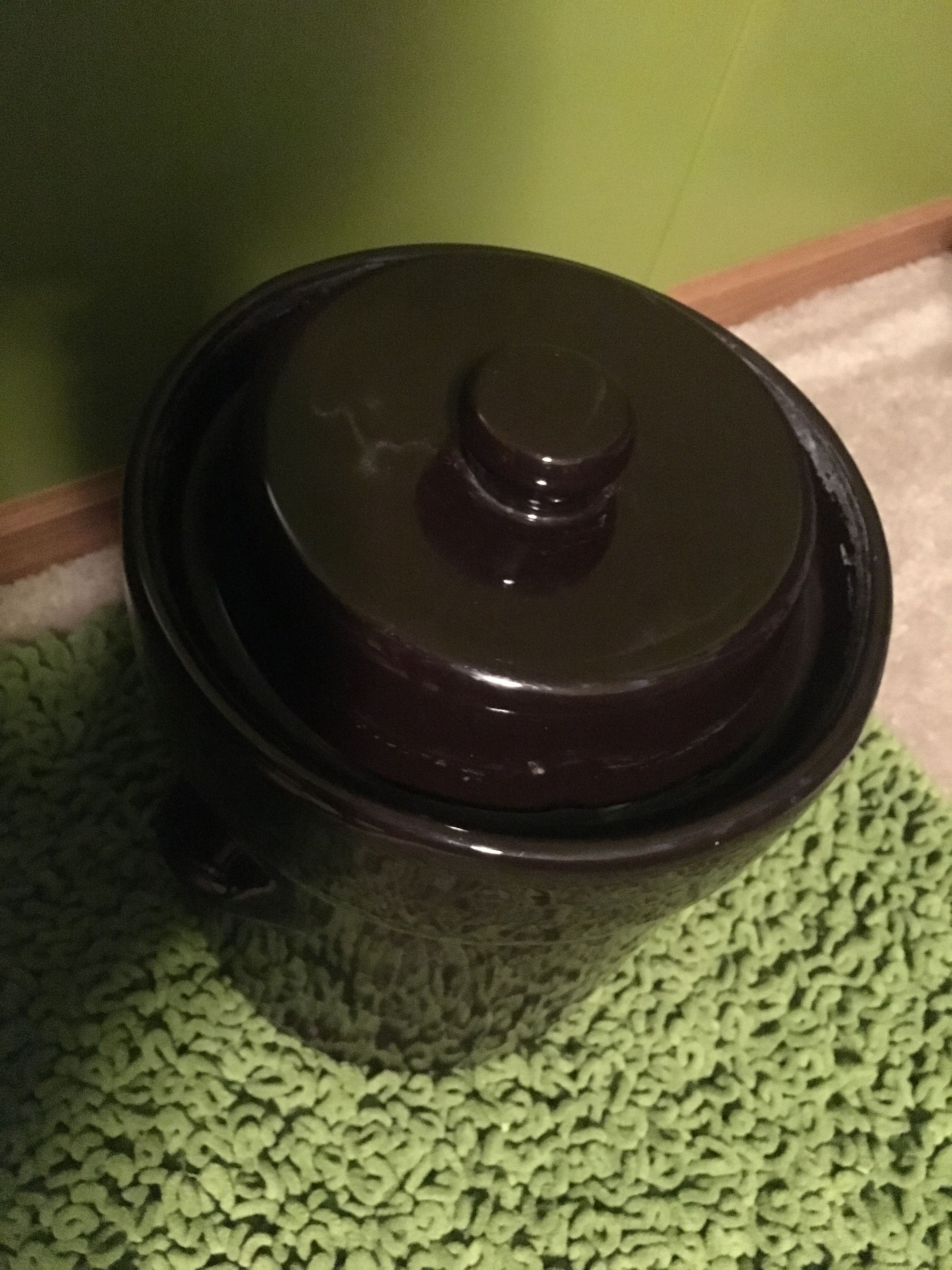 Now we wait for about 3 weeks. The rewards are grand though.