Late Night Chicken Check-Up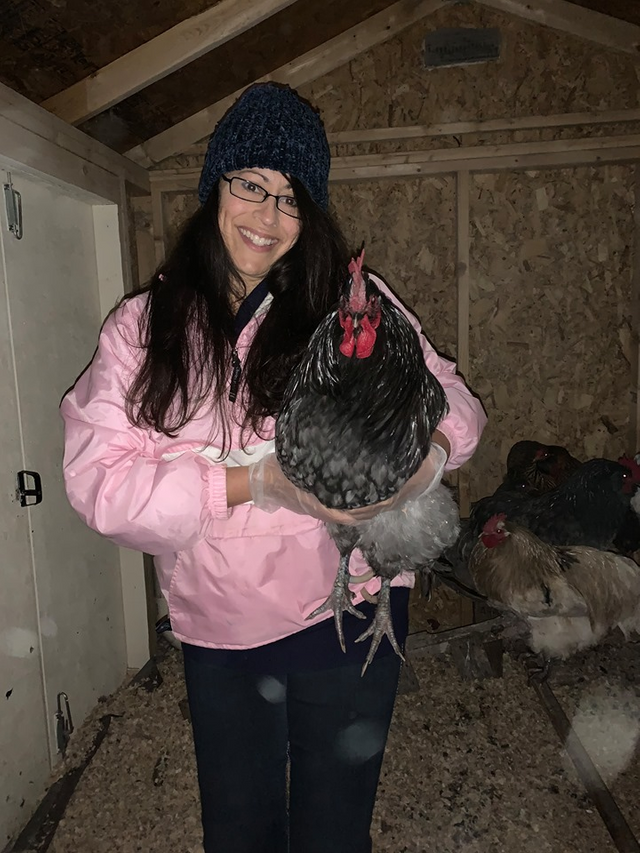 Our head rooster, Nicholas, had gotten a cut on his toe. We noticed during the day that he was pecking at it to the point it had become raw. We set the plan to head out to the coop in the evening, when they are all on their roost, and tend to his foot. It's much easier to get them when it is evening and they don't fuss as much.
Nicholas is such a good roo, he didn't fuss not one bit. I picked him up and assessed his wounds. We washed his cut off with an herbal wound spray we made that consists of tea tree oil, comfrey, witch hazel, and a few other herbs/astringents. We added spilanthies as well to help ease any burning or pain. Nicholas was such a trooper and didn't fuss even a little while I cleaned his wound.
Once the wound was cleaned we rubbed on some A&D ointment just to seal it up. It's been quite muddy out and I wanted to just give a layer of protection to the wound. We will reapeat this each night for the next few nights until his wound is all better.
While we were in the coop we checked out all of our other chickens. We checked the hens for any wounds they may have sustained from mating, we checked their feathers to ensure they don't have any mites/lice. We looked at their legs to ensure their scales are healthy. Everyone passed their health check with exception to Nicholas's foot but I'm sure he will be good as new in no time flat.
Isn't he so handsome!!?
;)
With lots of love
~Bren
-Kindred Acres
If you find our blog posts and videos helpful or inspiring and would like to provide a love offering to Kindred Acres for all we do here, you can give us an upvote/comment here on steemit, give us a thumbs up on Youtube, or you can gift us an item from our Amazon wishlist! :) http://a.co/7U2Ibw5
Another option is to send any financial contribution ($1, $5, or whatever you are compelled to leave) via https://www.paypal.me/KindredAcres
We greatly appreciate your help and contributions!
Check out our Etsy shop for live plants, seeds, homestead goodies, crafts, and other options!
https://www.etsy.com/shop/KindredAcres?ref=seller-platform-mcnav
Follow us on Facebook to get notified of any upcoming events https://www.facebook.com/KindredAcresHomesteadAndWellness/
Upvote us on Steemit to show us some love and support!! https://steemit.com/@kindredacres
Give us a thumbs up, subscribe, and hit that bell on our YouTube channel!! https://www.youtube.com/channel/UCiZ8ynfylR5kIR9DnfcGP1g?view_as=subscriber
And finally,
Follow us on Instagram!
https://www.instagram.com/kindredacreshomesteadwellness/
@HCSO
Website | @homesteaderscoop | Discord Community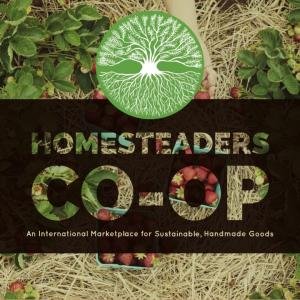 @payitforward

@build-it