We have once again reached a point in history when those with a leaning towards the mystical are able to practice in the open.
---
No longer are those with a hunger for the occult hunted and burned alive as once was the norm for those with practices that went against the grain. Even though it was the beginning of modern chemistry, Alchemy and those who partook in the experiments too were once a part of these persecutions. Being a practicing Alchemist myself, it is my pleasure to be given this opportuninty to publicly unveil my very first Alchemical business: Black Star Arts.
---

---
Black Star Arts strives to provide the highest quality products by closely adhering to the Alchemical practices of Spagyrics, first laid out by the father of Western medicine, Paracelsus. These processes allow us to produce the finest quality products through moderate to advanced laboratory techniques with a keen eye for precision and accuracy. Similar to the ancients, Black Star Arts seeks to transmute the Leaden, mundane herb, grown from the Blackened soil, into the Golden divinity which lies dormant in the core of all things.
All of our Prima Materia (starting materials) are sourced from local herb shops and apothecaries with a focus on organic whenever possible, or personally locally wild crafted using sustainable practices. We seek to reduce our impact on local and global environments through continuously modifying our techniques.
---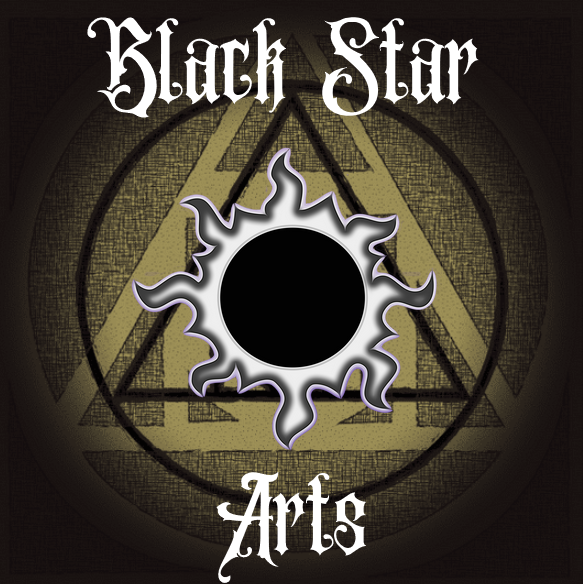 ---
The main focus for this business is the production of Spagyric tinctures, though I will certainly be putting together other products such as salves and ointments. With several products already listed, I am excited to be updating the inventory as I finish other projects I have in the works.
The main page gives a brief synopsis of how the tinctures are made and each item has a brief description of the item and what it is used for. I will be putting together a research paper style overview of each product and releasing the information via the Steem blockchain individually over the next coming weeks.
Currently, I've only been able to set up shipping settings for a handful of countries. If you'd like to order something and you do not see your country, please contact me and I'll work to get it set up for you!
---
Be sure to give everything a read and let me know if you have any questions! Click HERE to visit the storefront.
(https://homesteaderscoop.com/store/blackstar-arts/)
---
A HUGE thank you to @sagescrub for putting organizing and managing @homesteaderscoop, and giving vendors this opportunity to connect with the community in a more professional manner.
---
LOVELAUGHTER&&XHAOS
PALPABLE POPE Ypyskypo Skwyrl, the Y'sas, Cat-herder aka Chief Bigstick
High Priest, Church of Erin
Erisian Ataxia Troupe : Caste of the Black Star