Home 4 Sale
Buy this 6 Bedroom 3 bath 2,834 sf home and rent it out at $1,600+ monthly or make much more with air bnb. If it's all about location you are 7 minutes to the strip or airport yet in a quiet low crime neighborhood near a park & schools.
The Raiders stadium is slated to finish just over a year from now and will bring value up fast. Add the upstairs, down & lot snd we get near 10,000 sf a 1/4 acre of real estate in Paradise a sub-division of Las Vegas so no anti air bnb laws.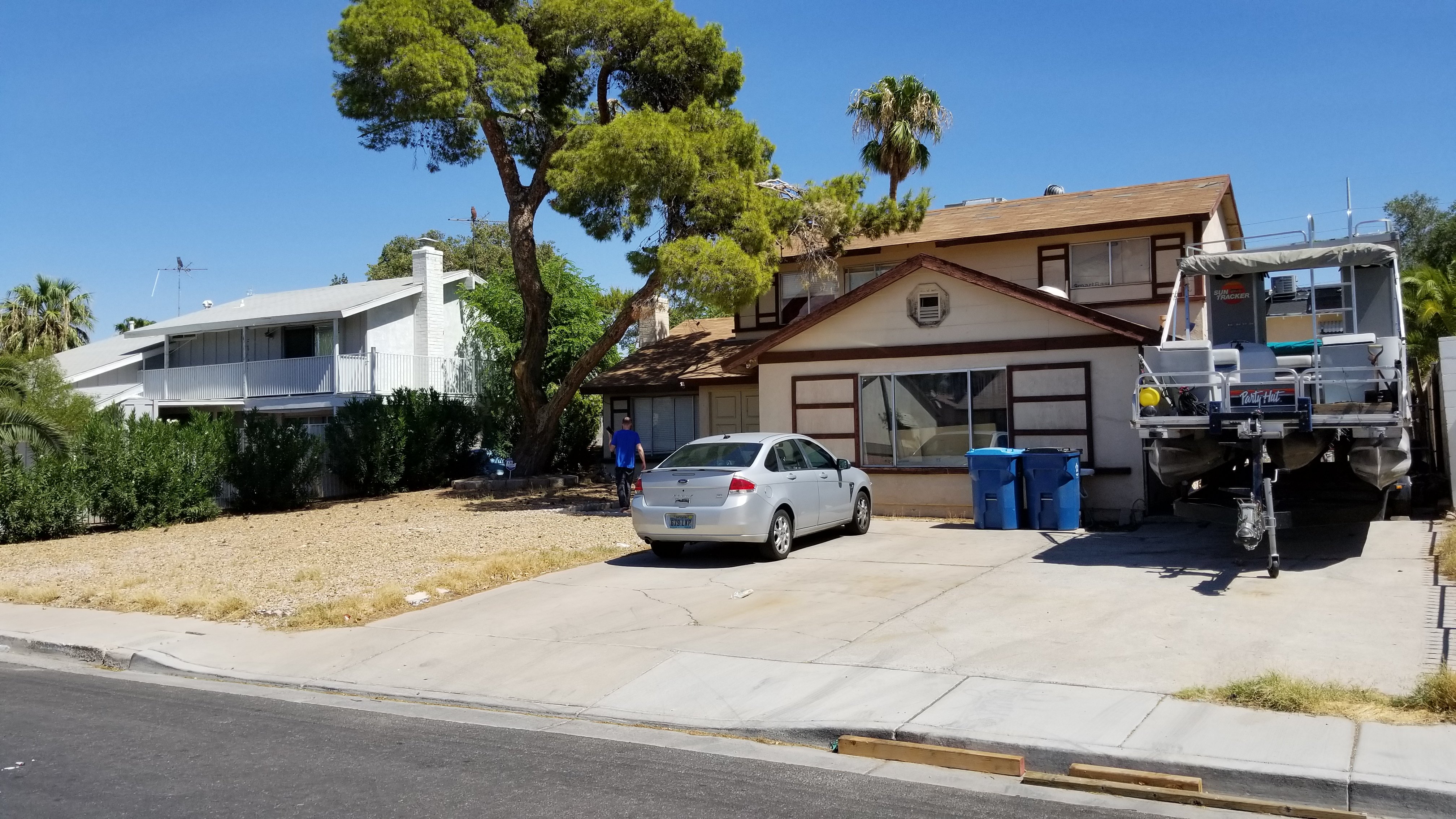 RV parking and large property as you can see at 6,969 sqft lot.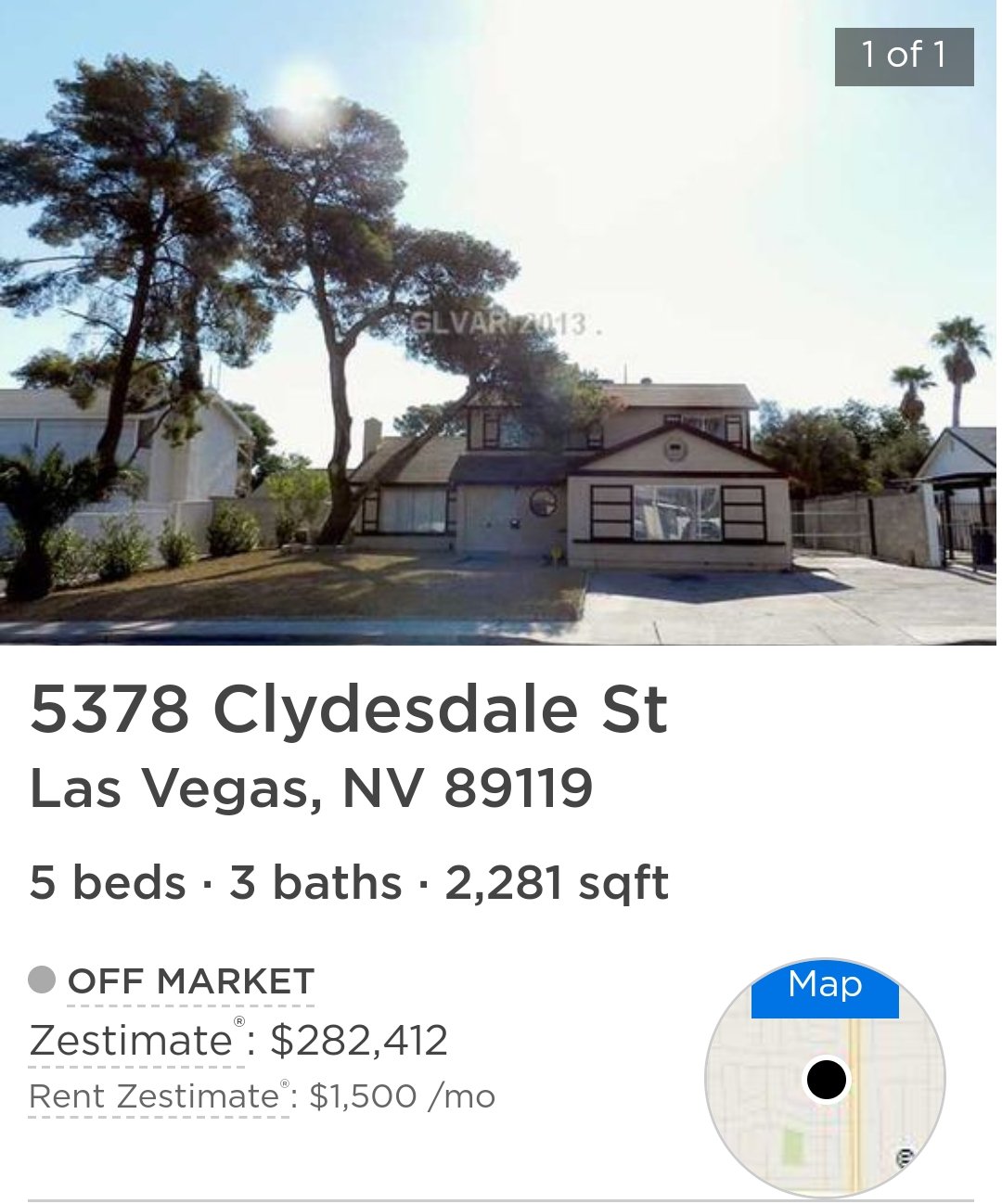 image source
Zestimate is not a real value yet gives us an idea.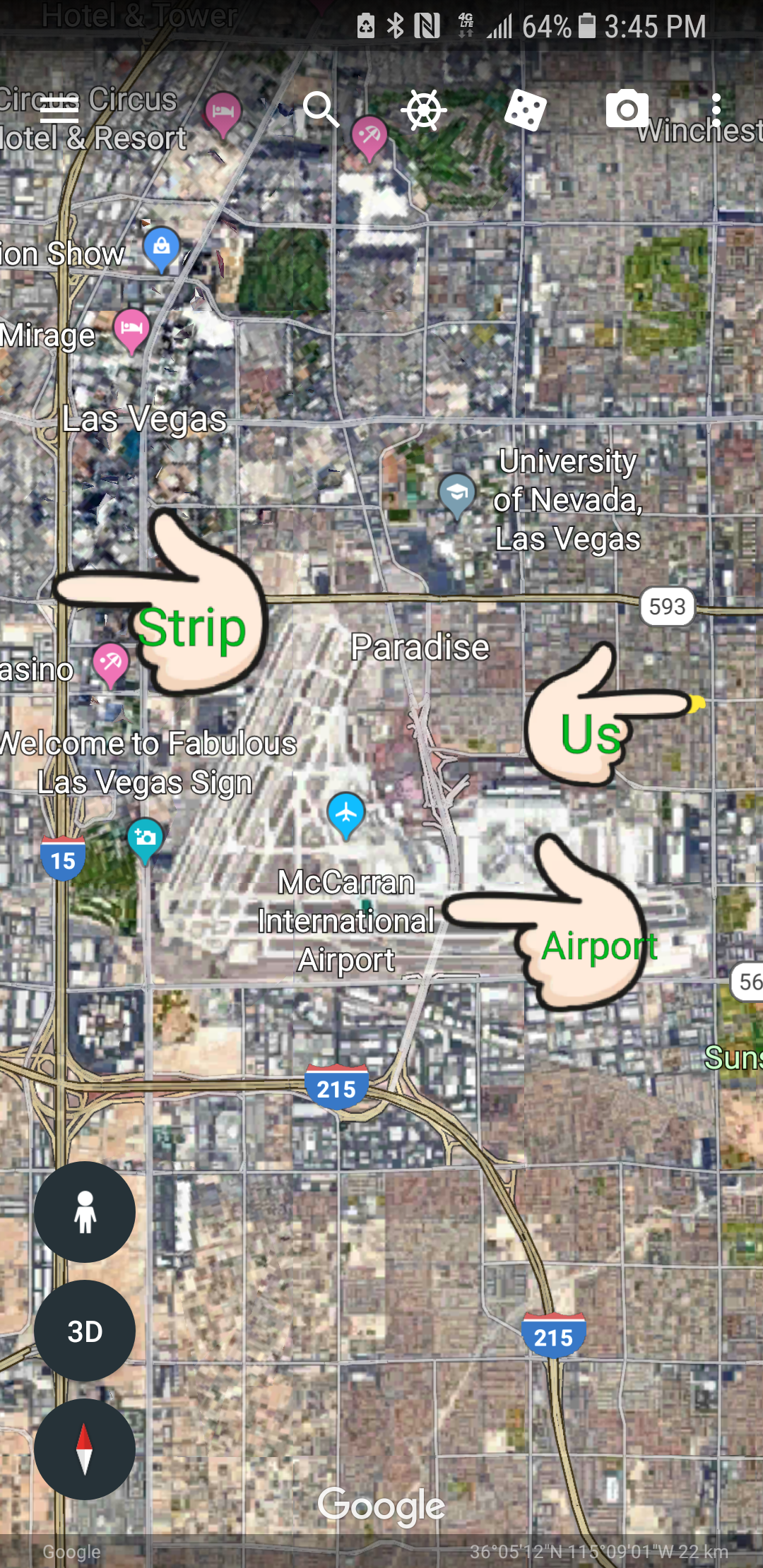 Image source google earth app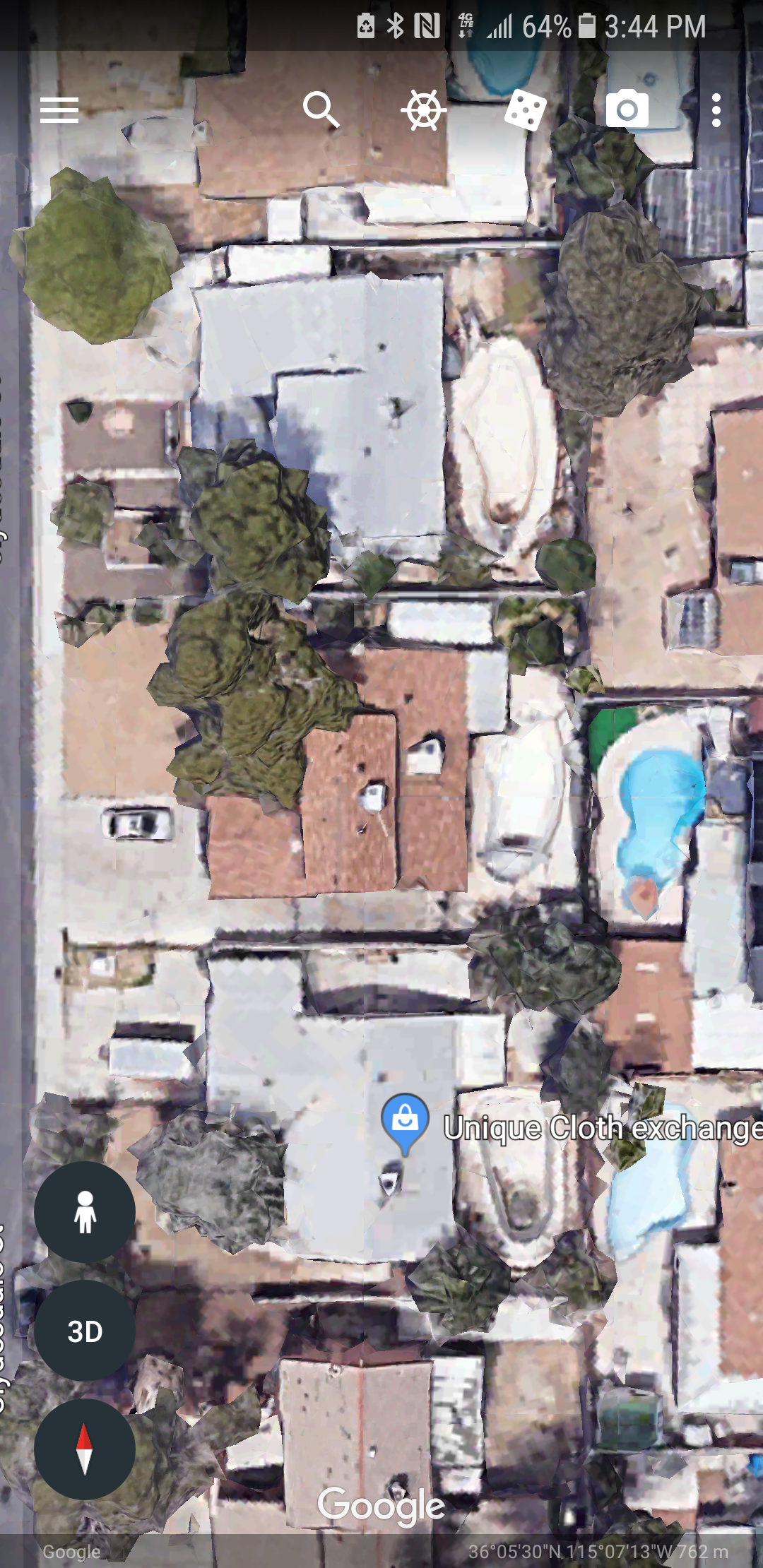 Image source google earth app

Panoramic view, we are not on a corner thats just the wrap around effect as I want to show you the neighborhood.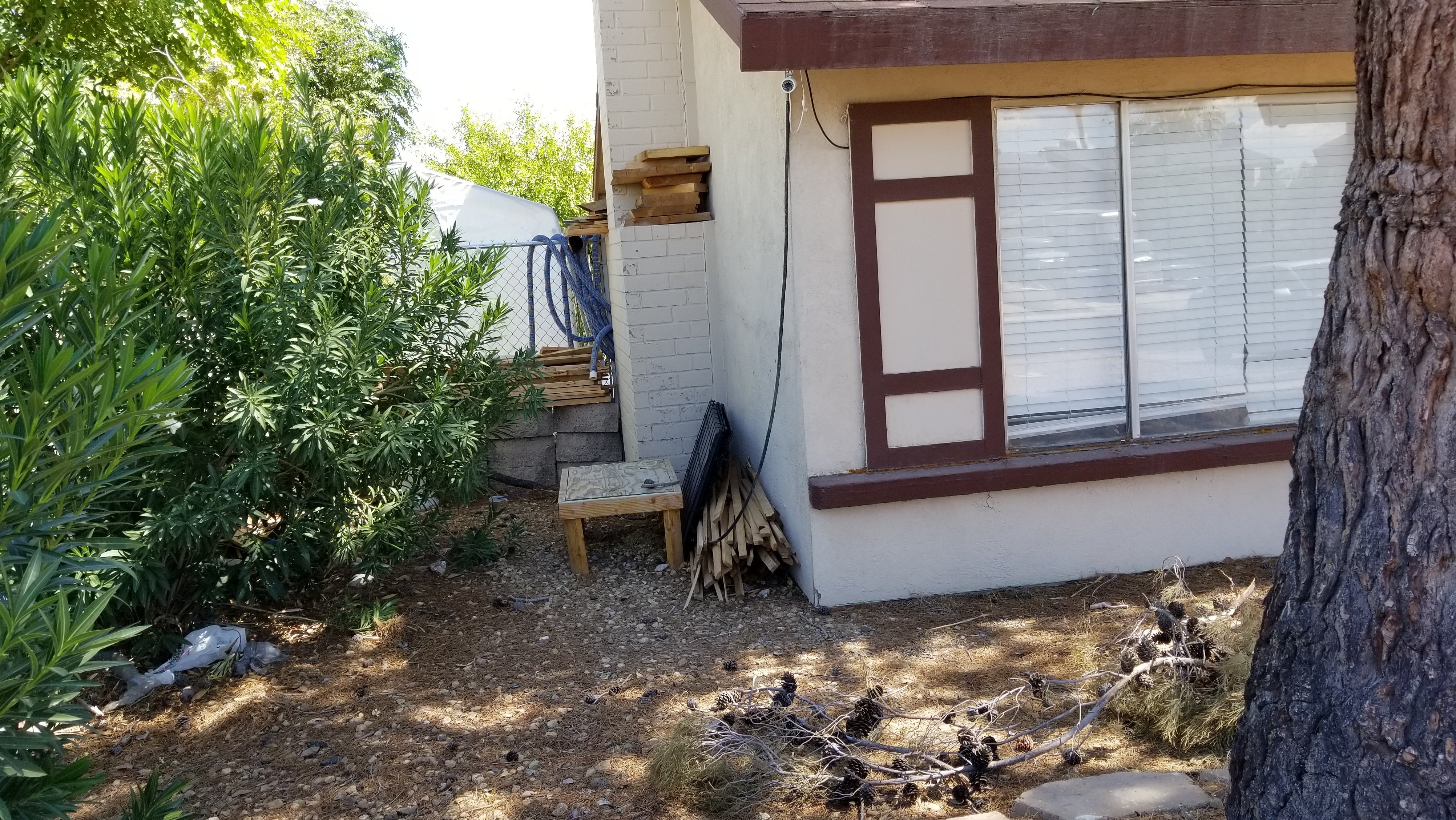 Front left side of the house.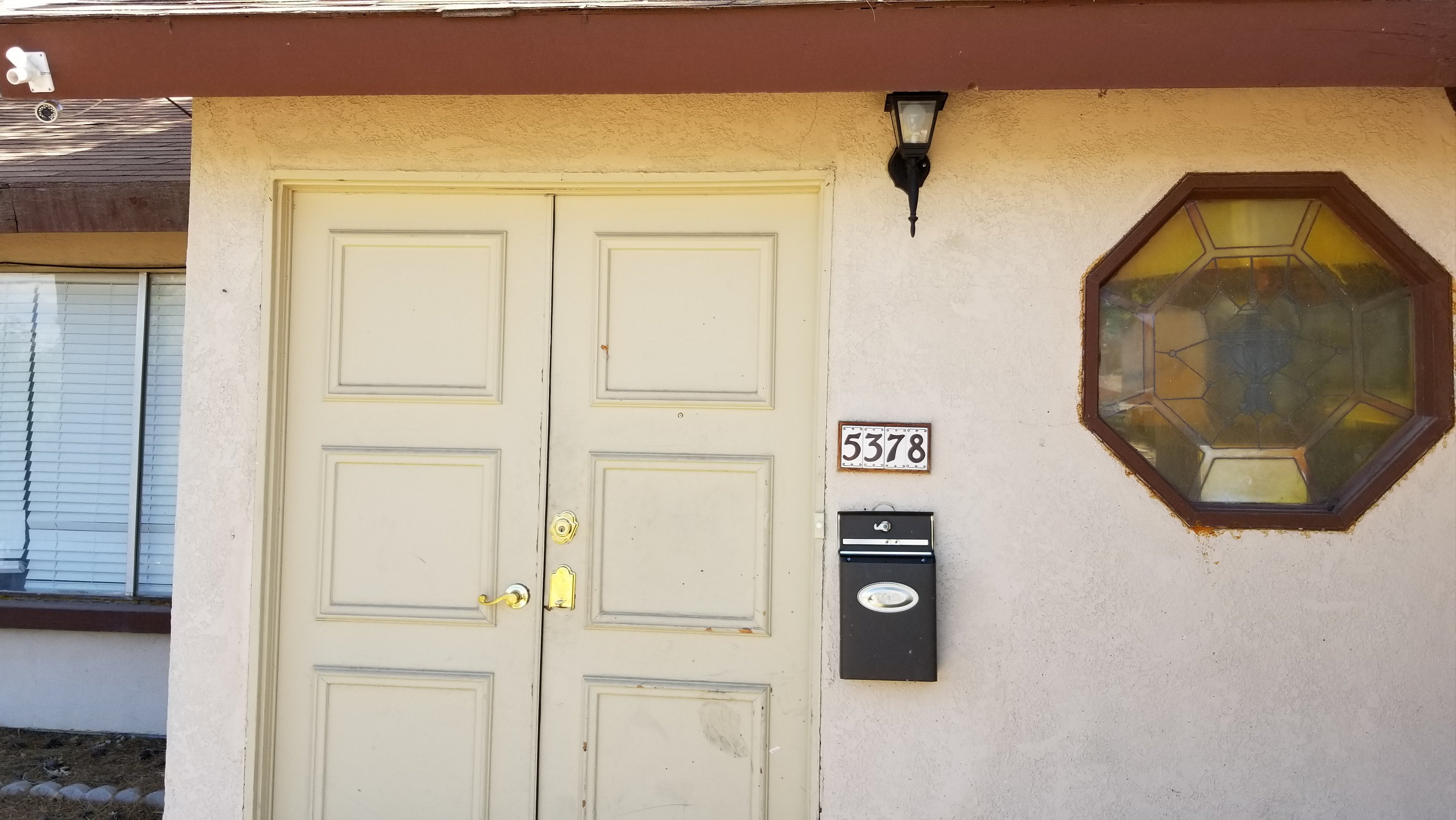 Front door & old school stained glass designer window original from home build in 1972.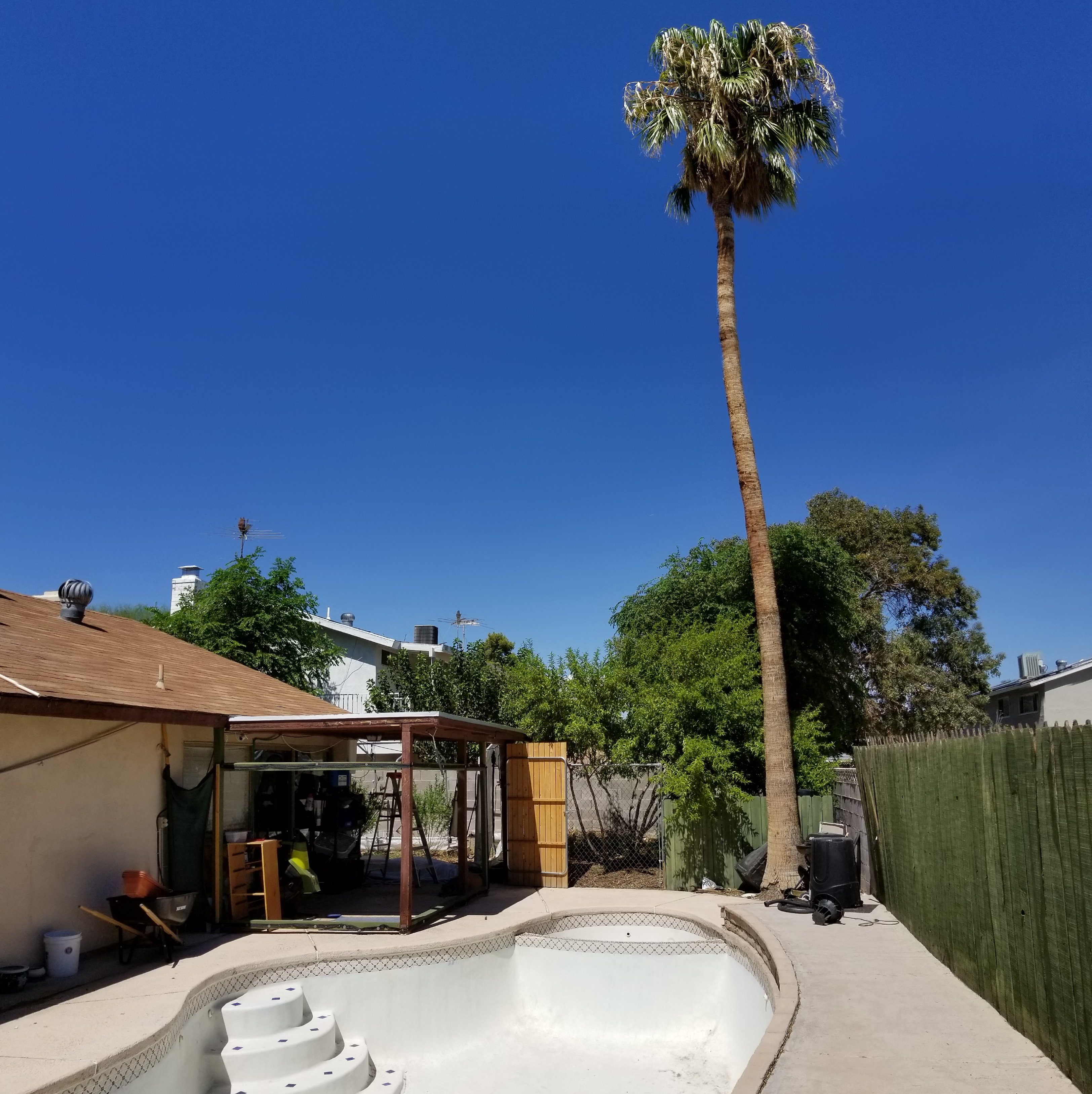 Nice tall palm tree in the back yard. Pool needs a plaster job estimated at $2,500.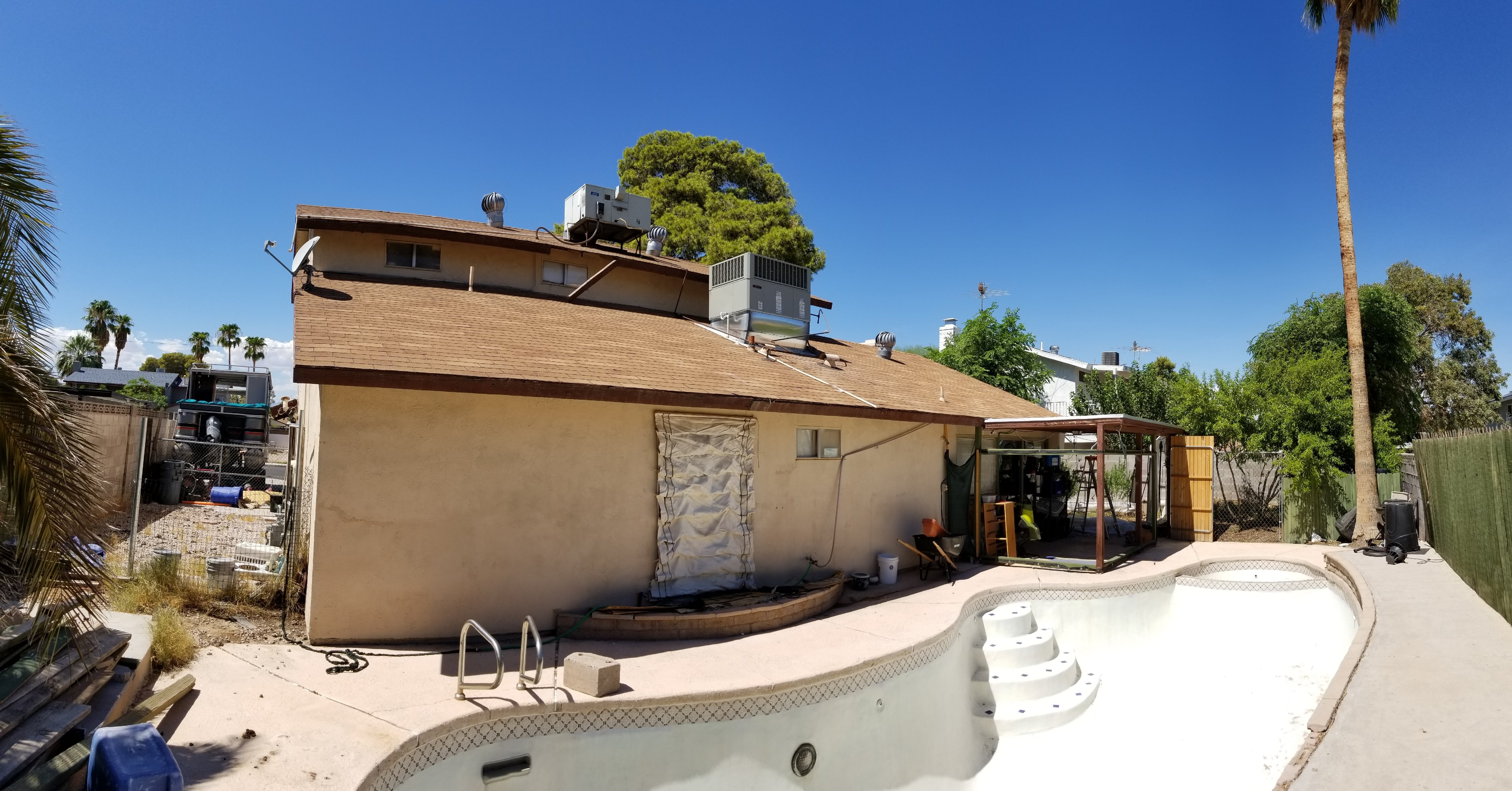 If you look to the left you can see that boat parked out front. There is an additional side yard as you see. Also 1 ac unit is new, the other is 13 years old and needs $1,500 in repairs.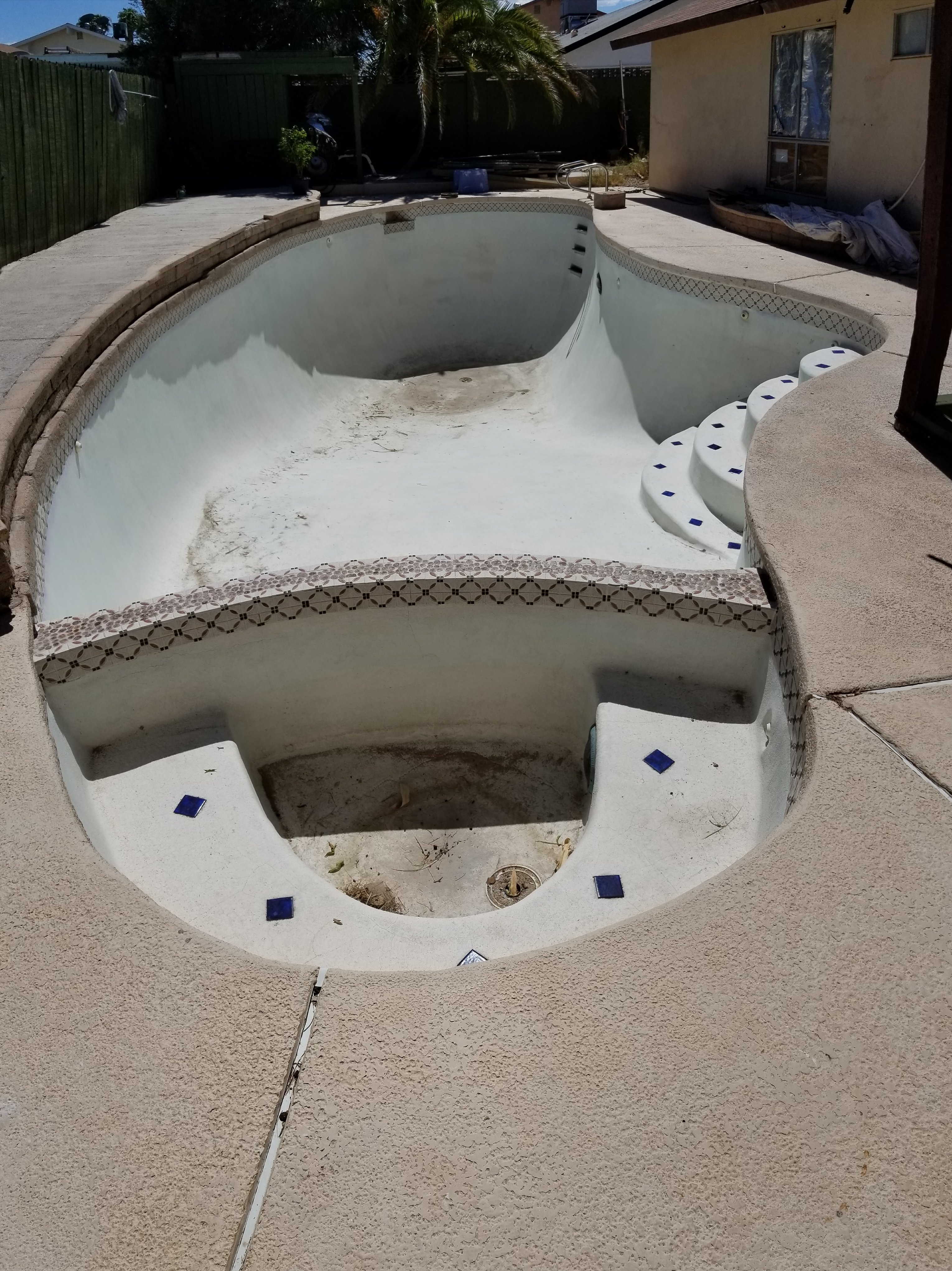 A closer look at the pool, its very deep!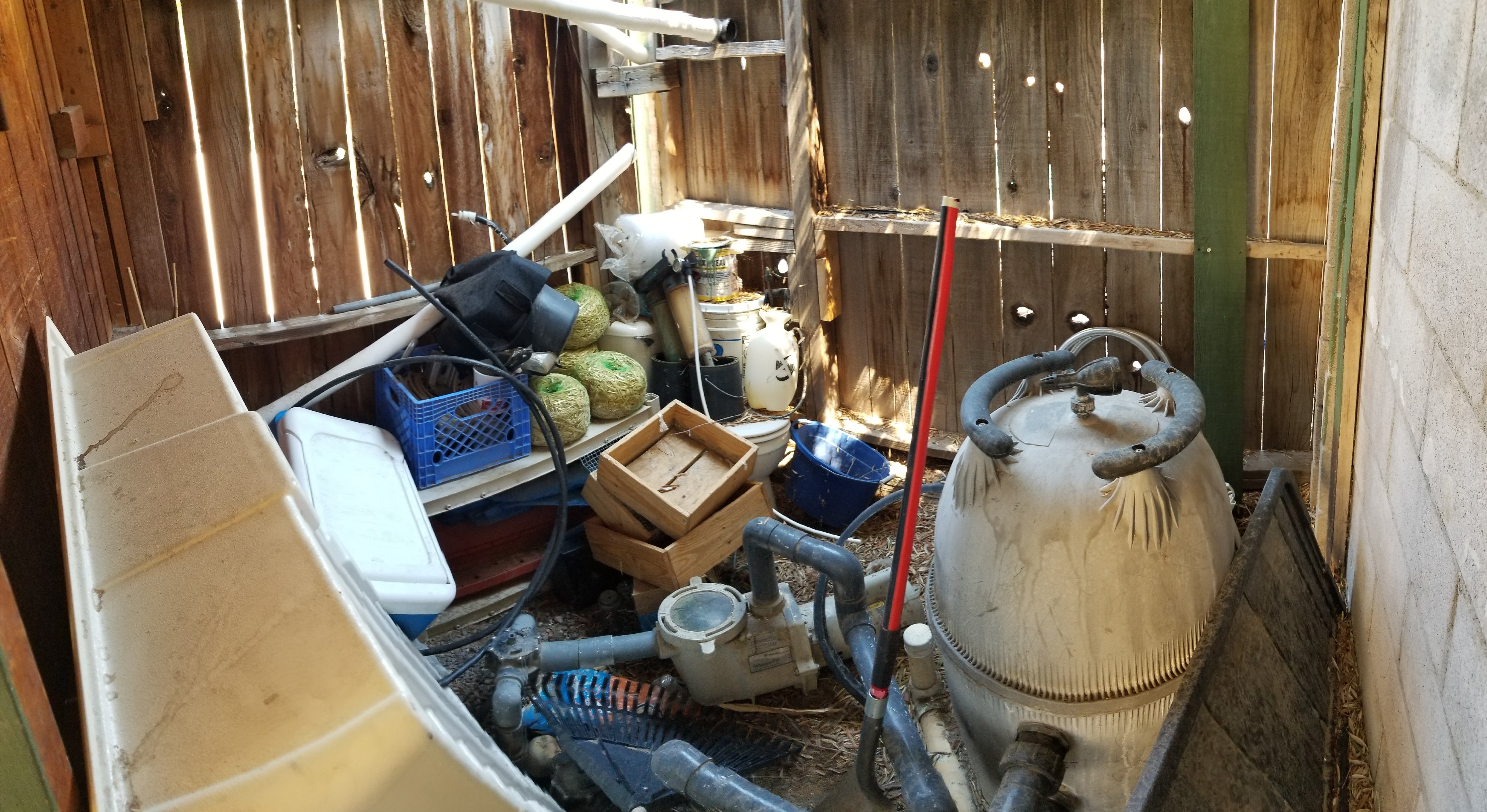 Pool pump house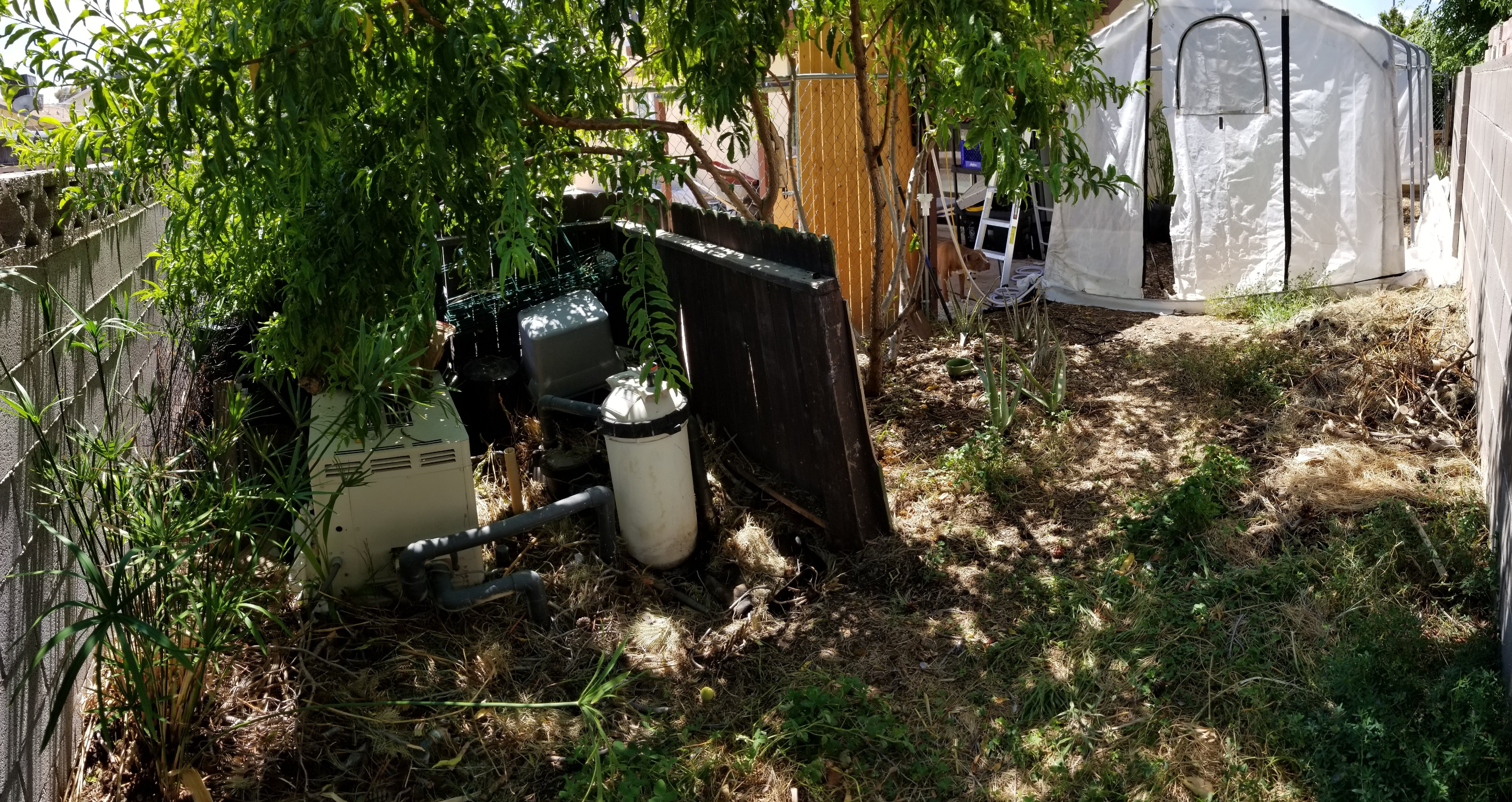 12'×60' Rich soil with 2 years of notill garden and thousands in ammendments turning the vegas clay & rocks into an alive organism. There is now lizzards both geckos and anoles helping keep the pests down.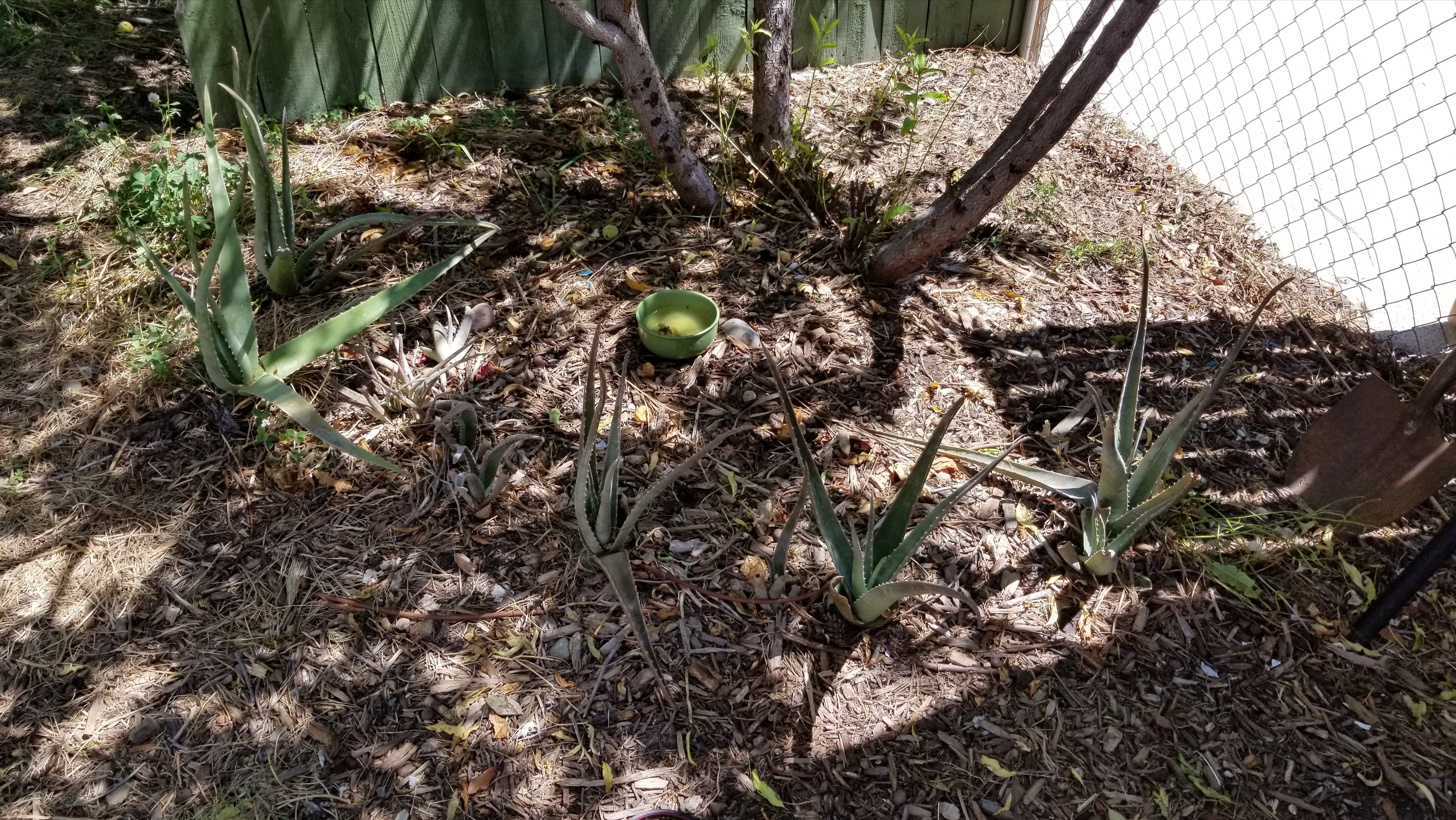 Aloe Vera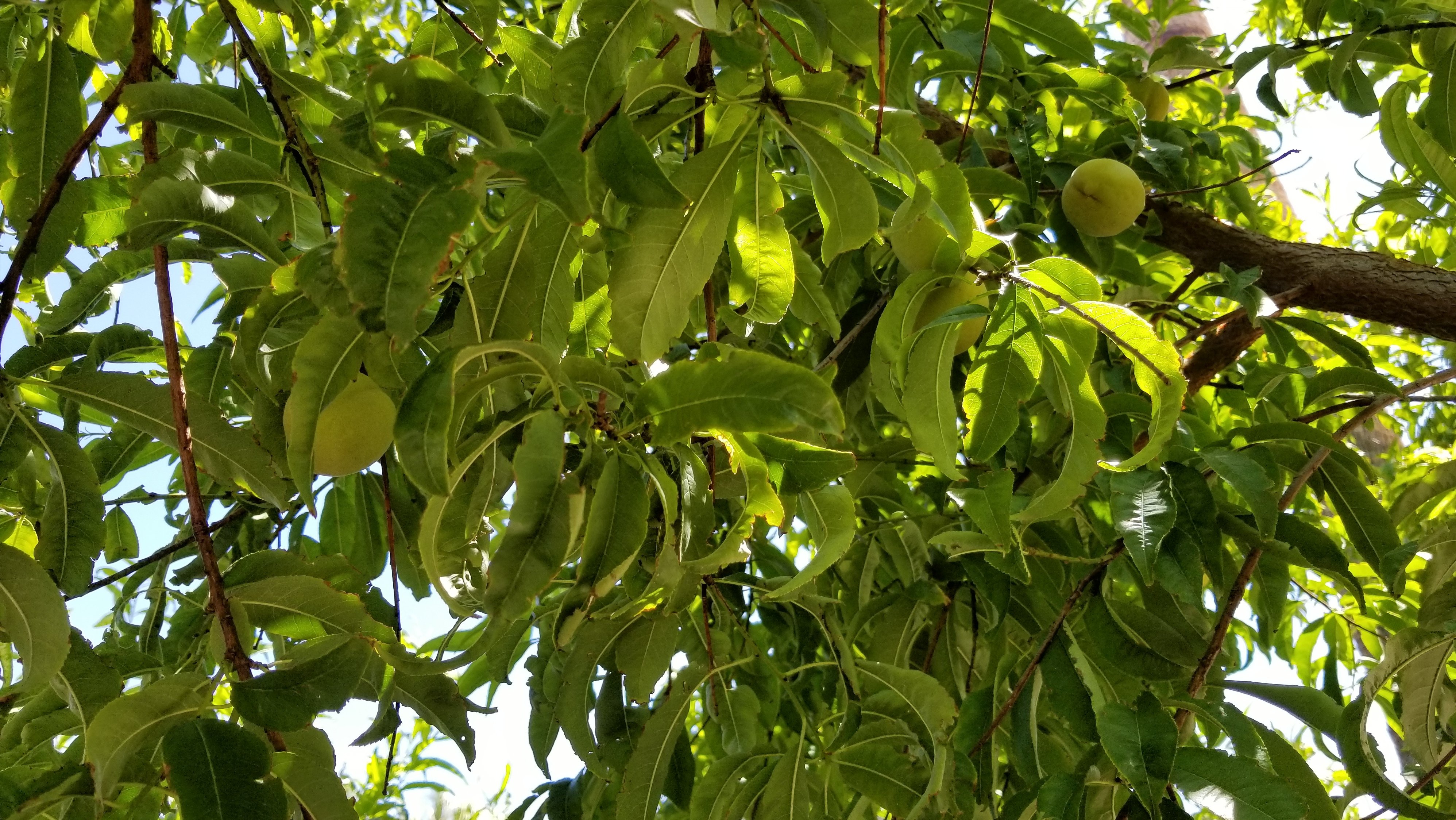 Dwarf zeta nectarines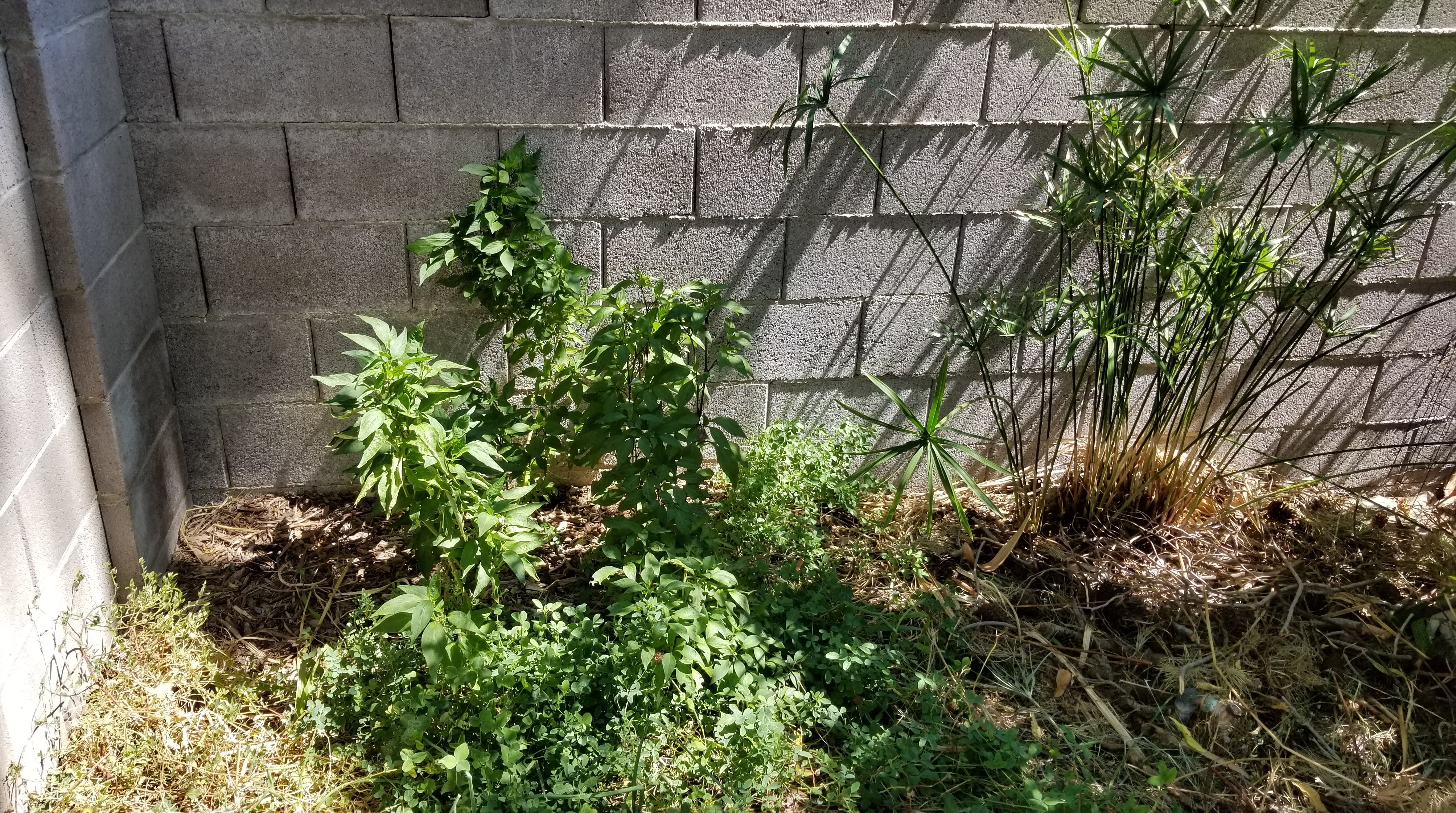 Some jalapenos and a little umbrella palm.

Another panoramic view from the garden.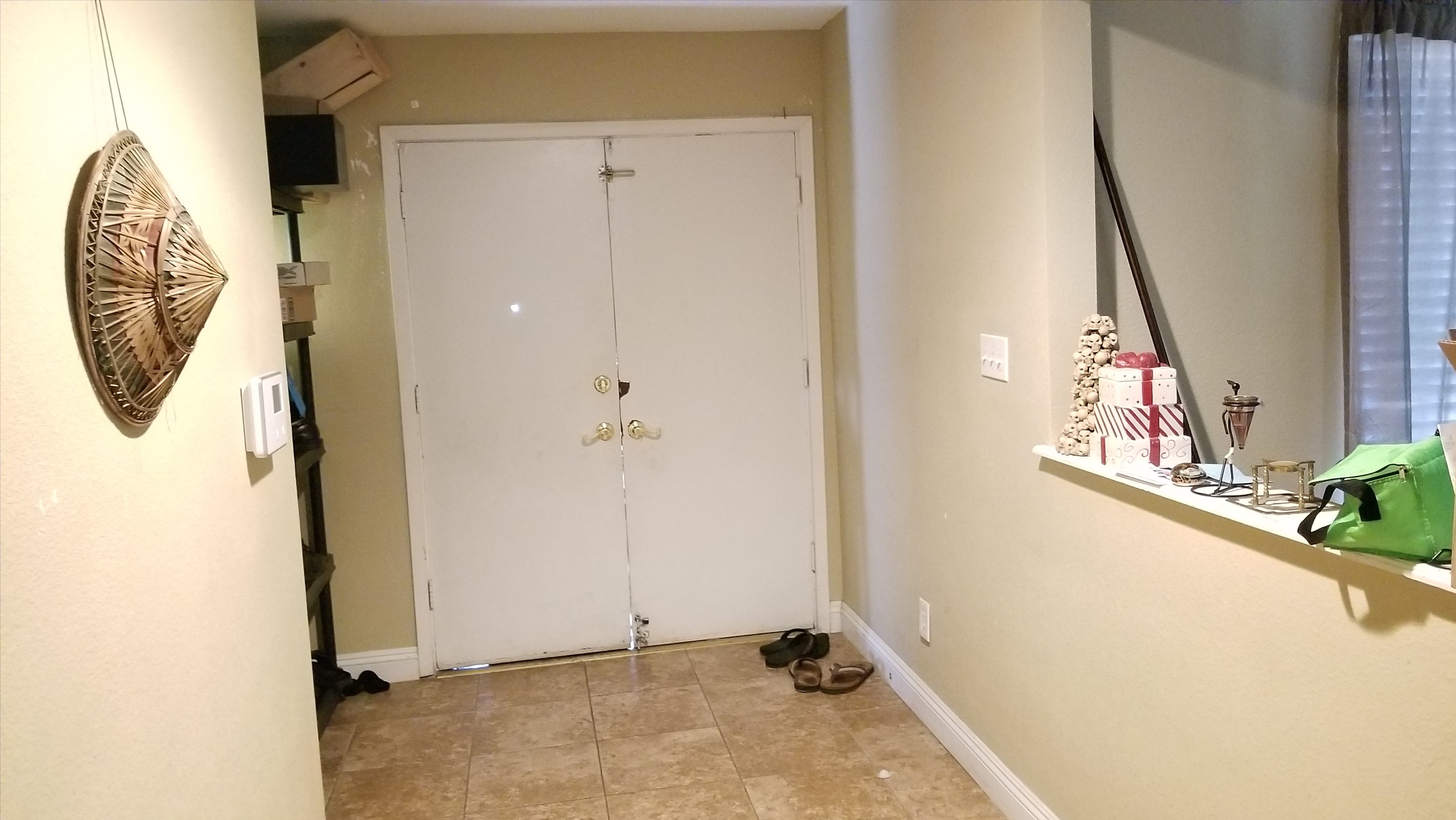 Front door from the inside.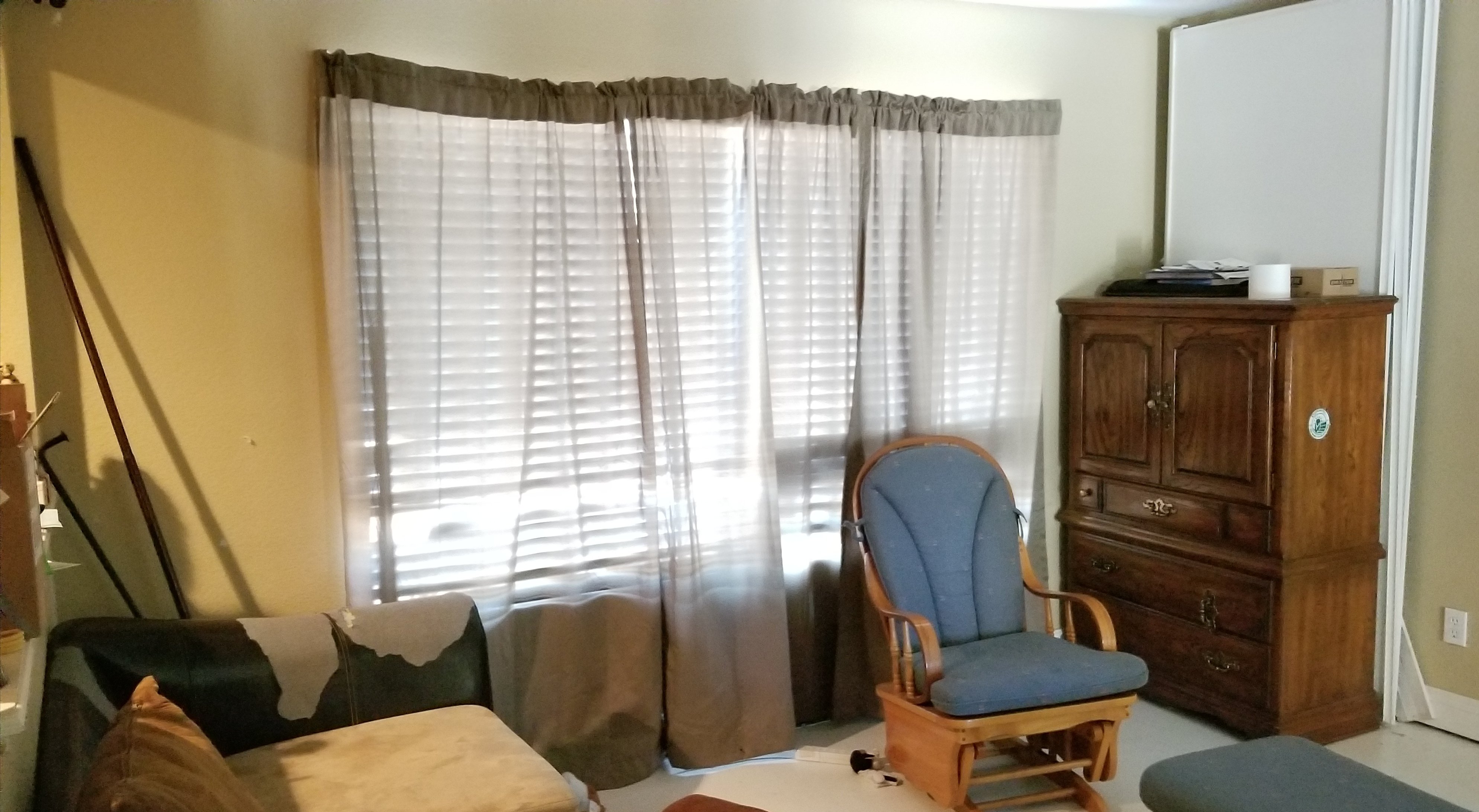 Front room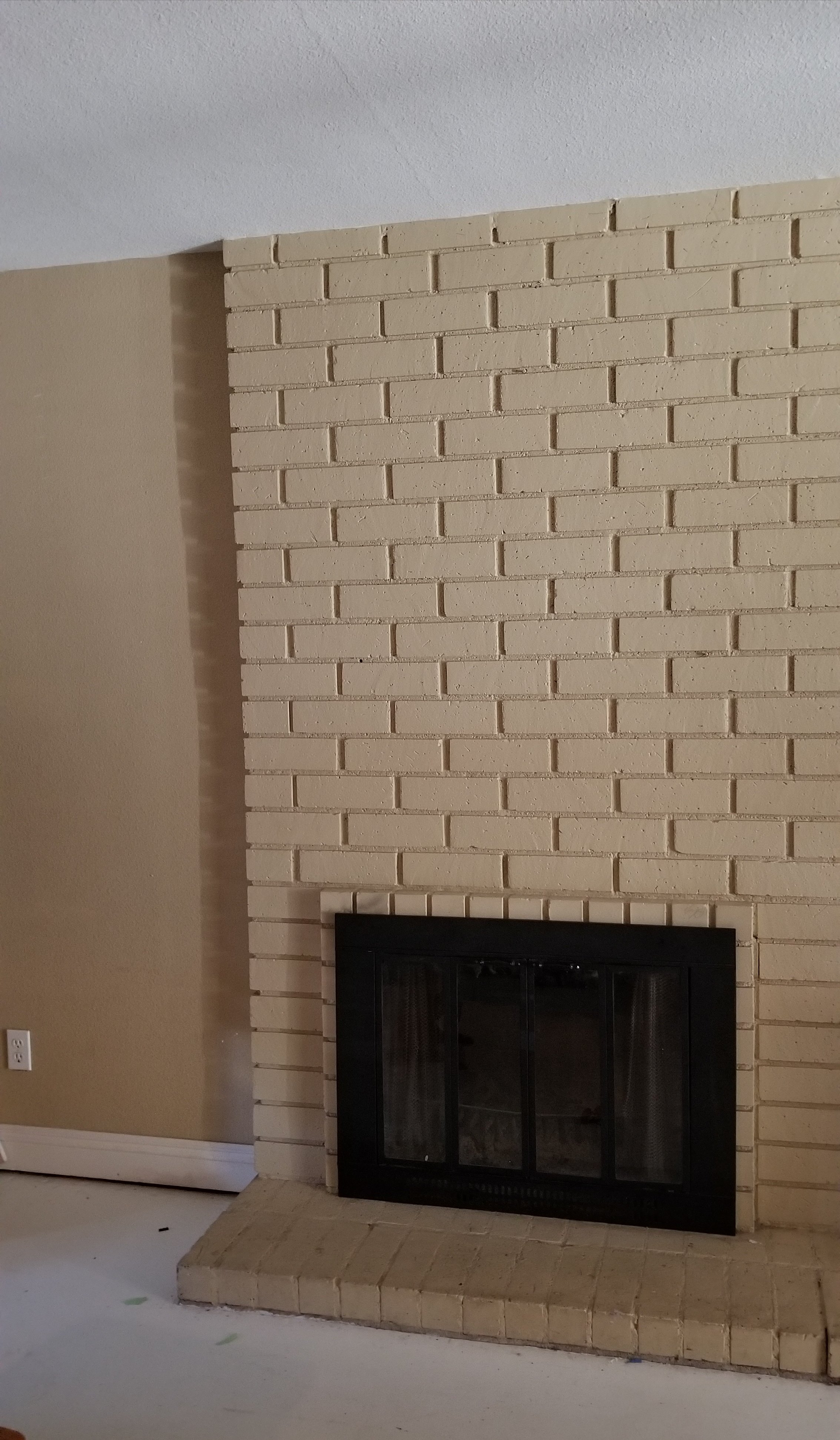 Also front room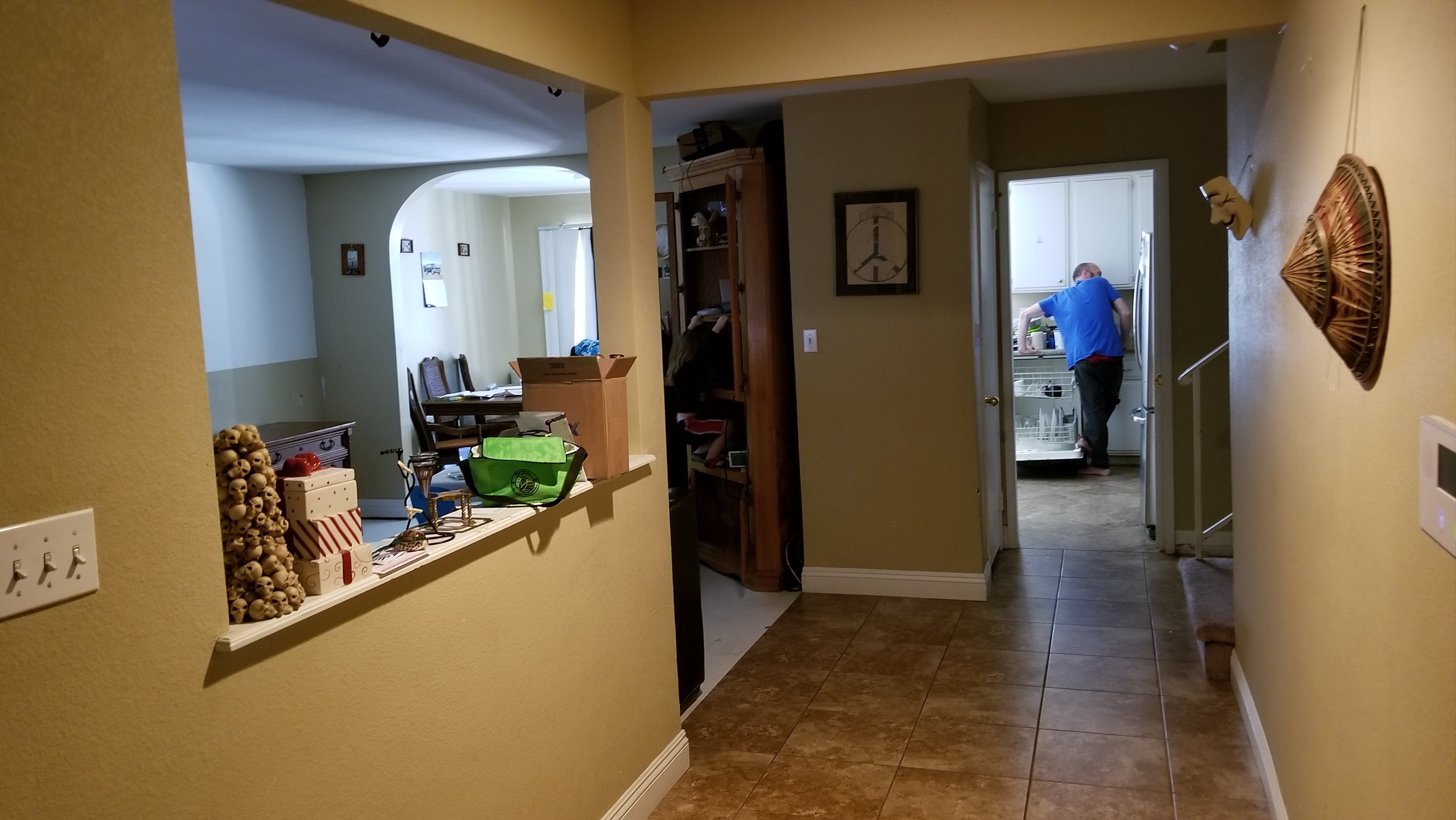 Front room to left, kitchen straight ahead.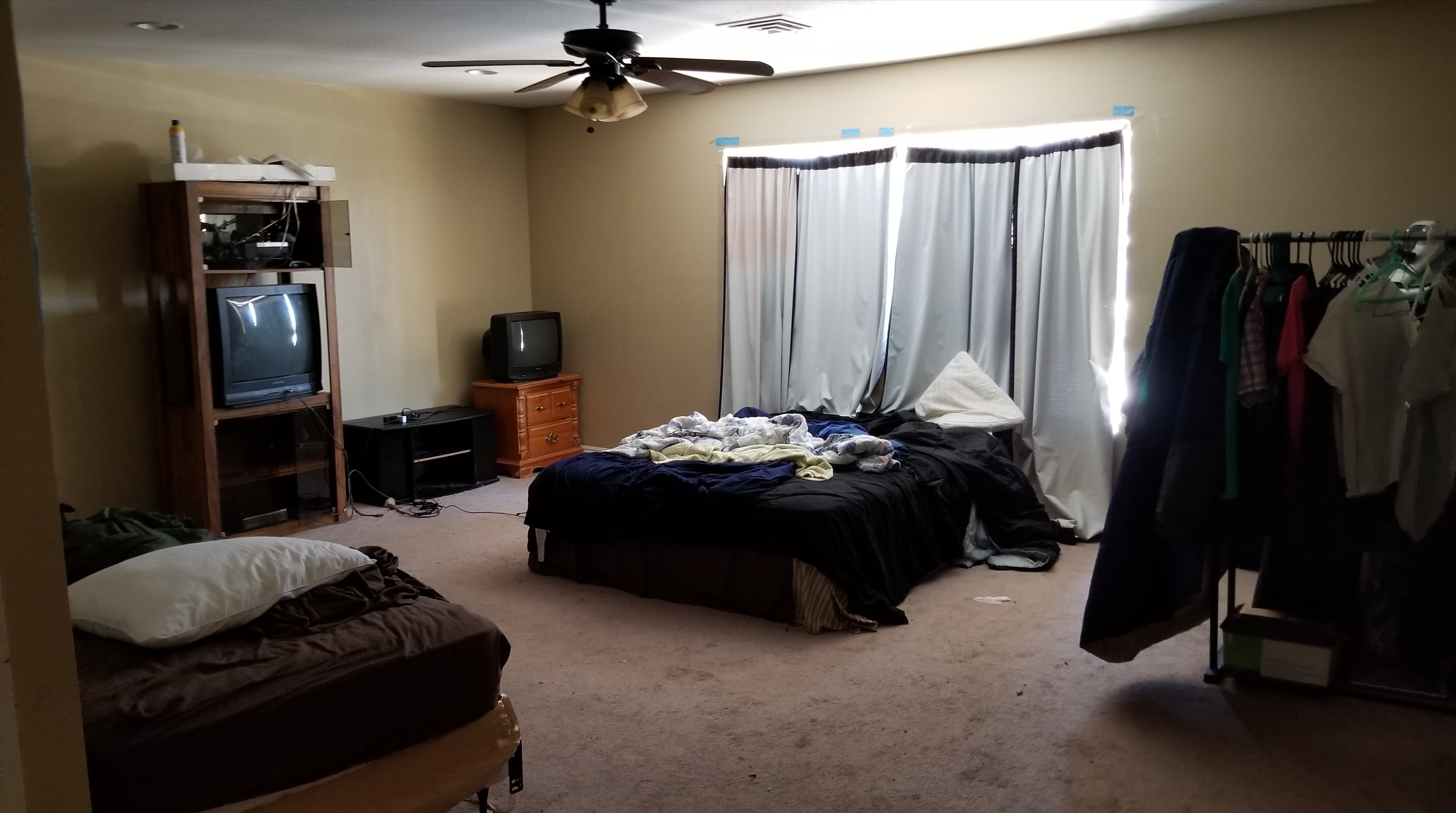 Garage converted to bedroom with central ac.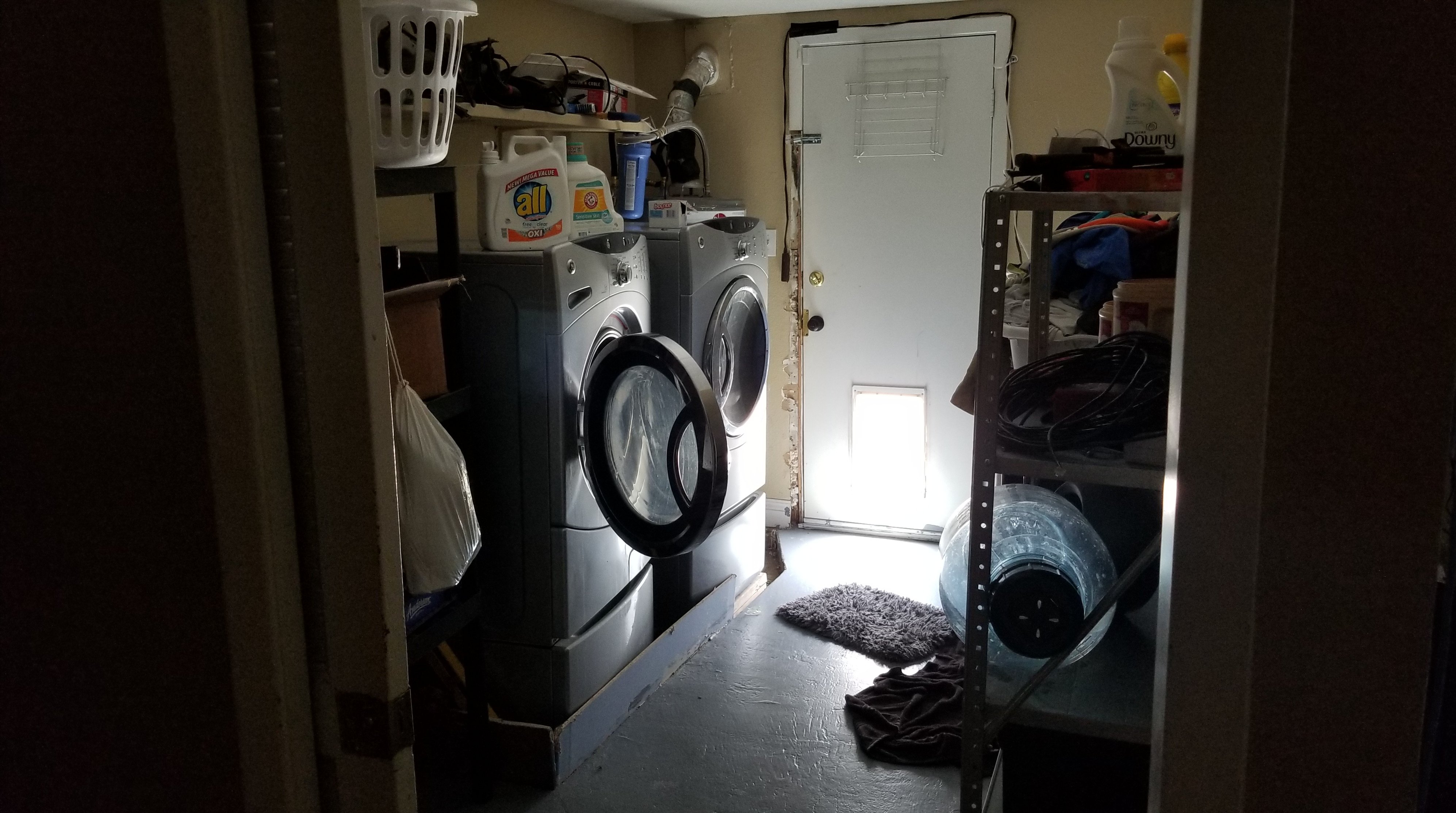 Laundry room.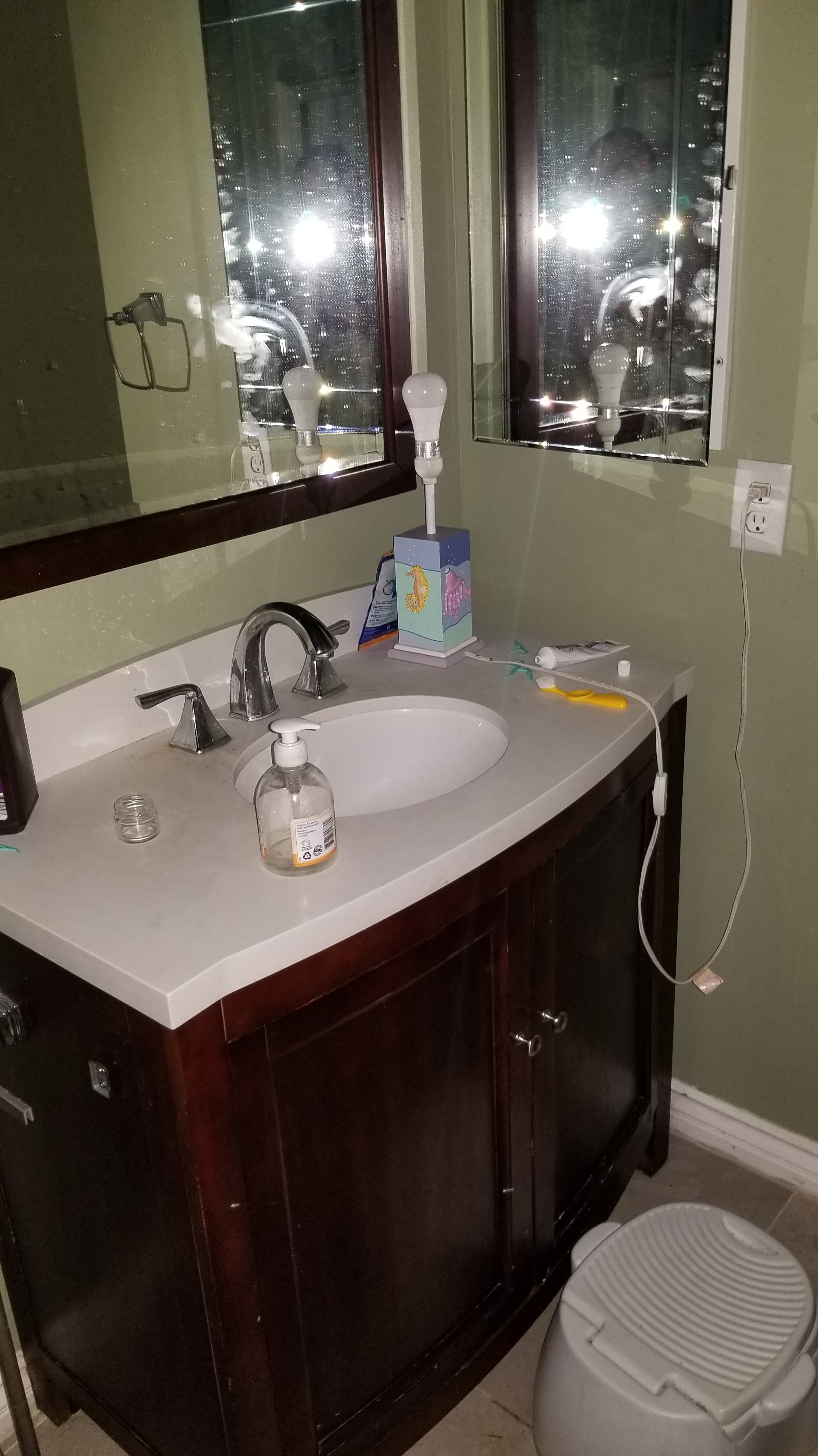 Guest bathroom remodeled 1 year ago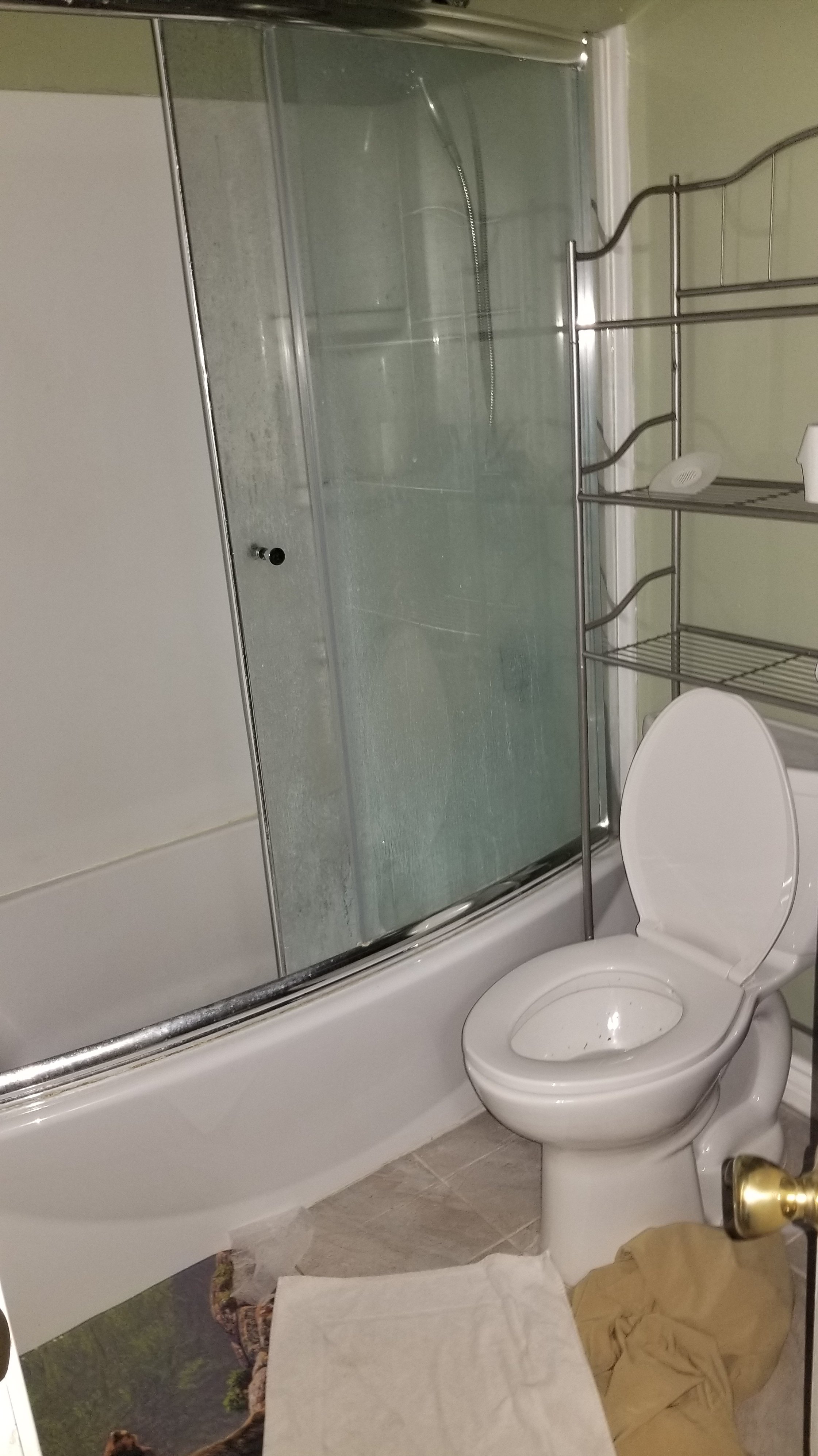 Other half of guest bathroom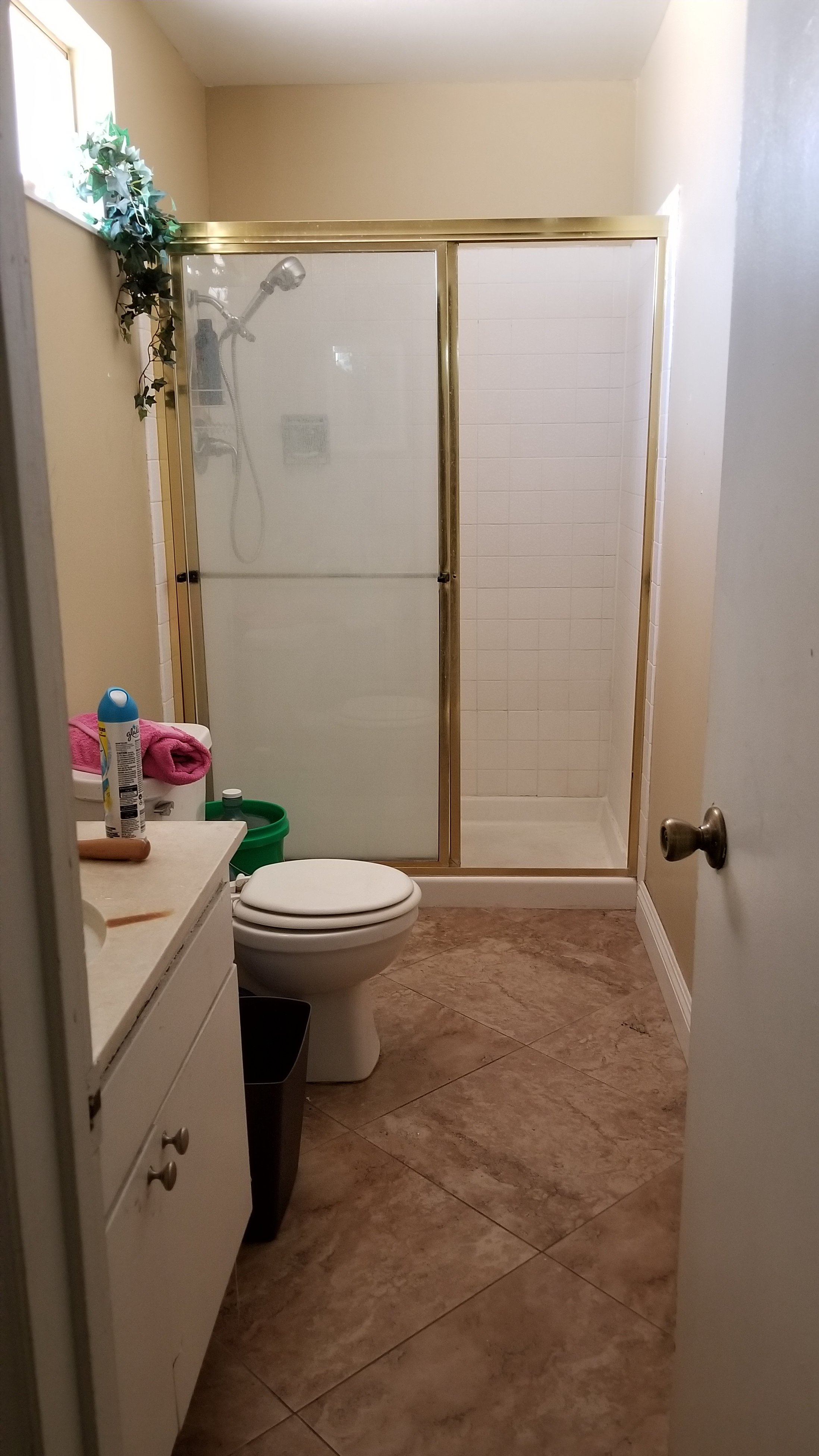 Upstairs & master are 3/4 bath.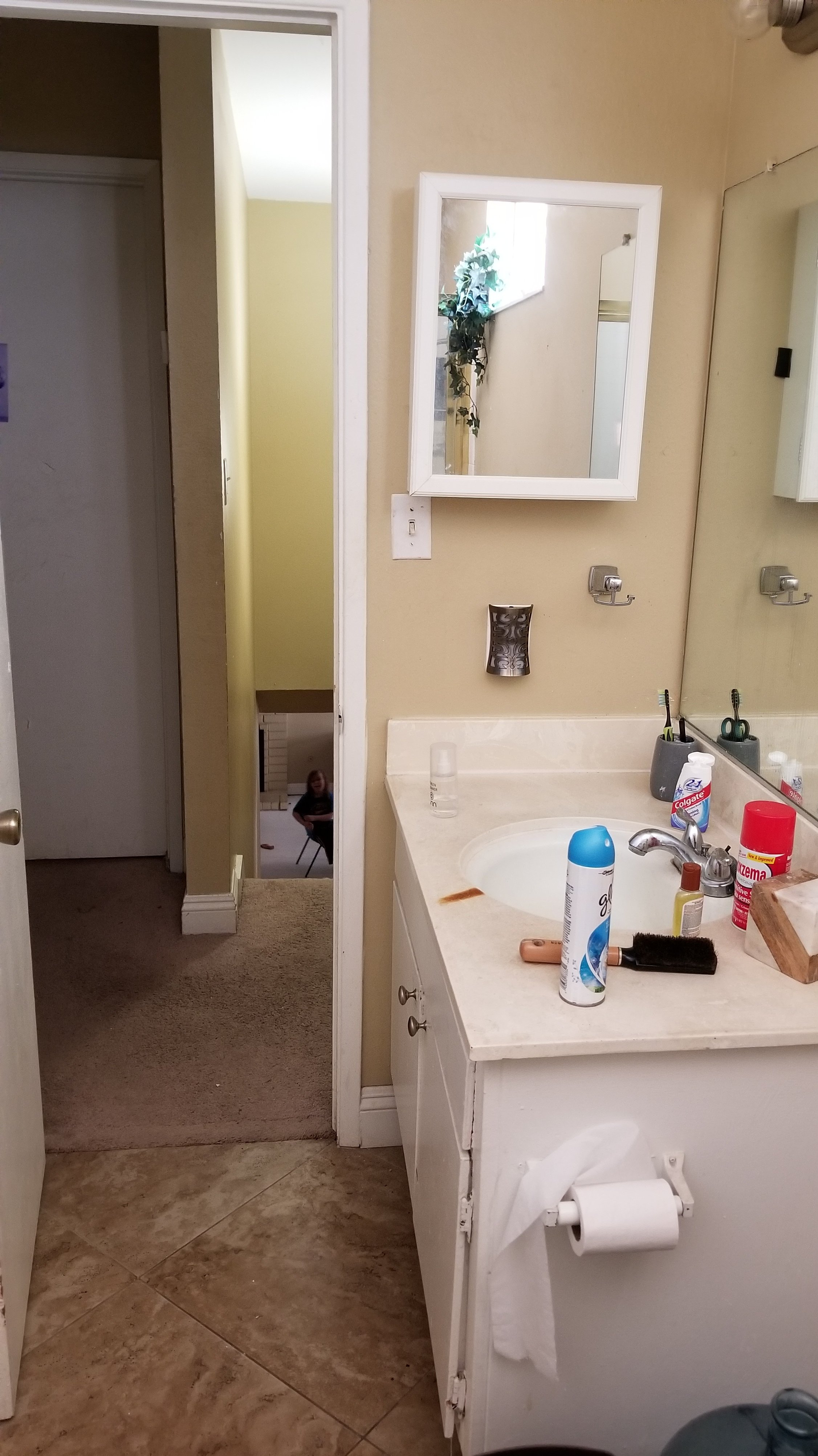 Rest of the restroom.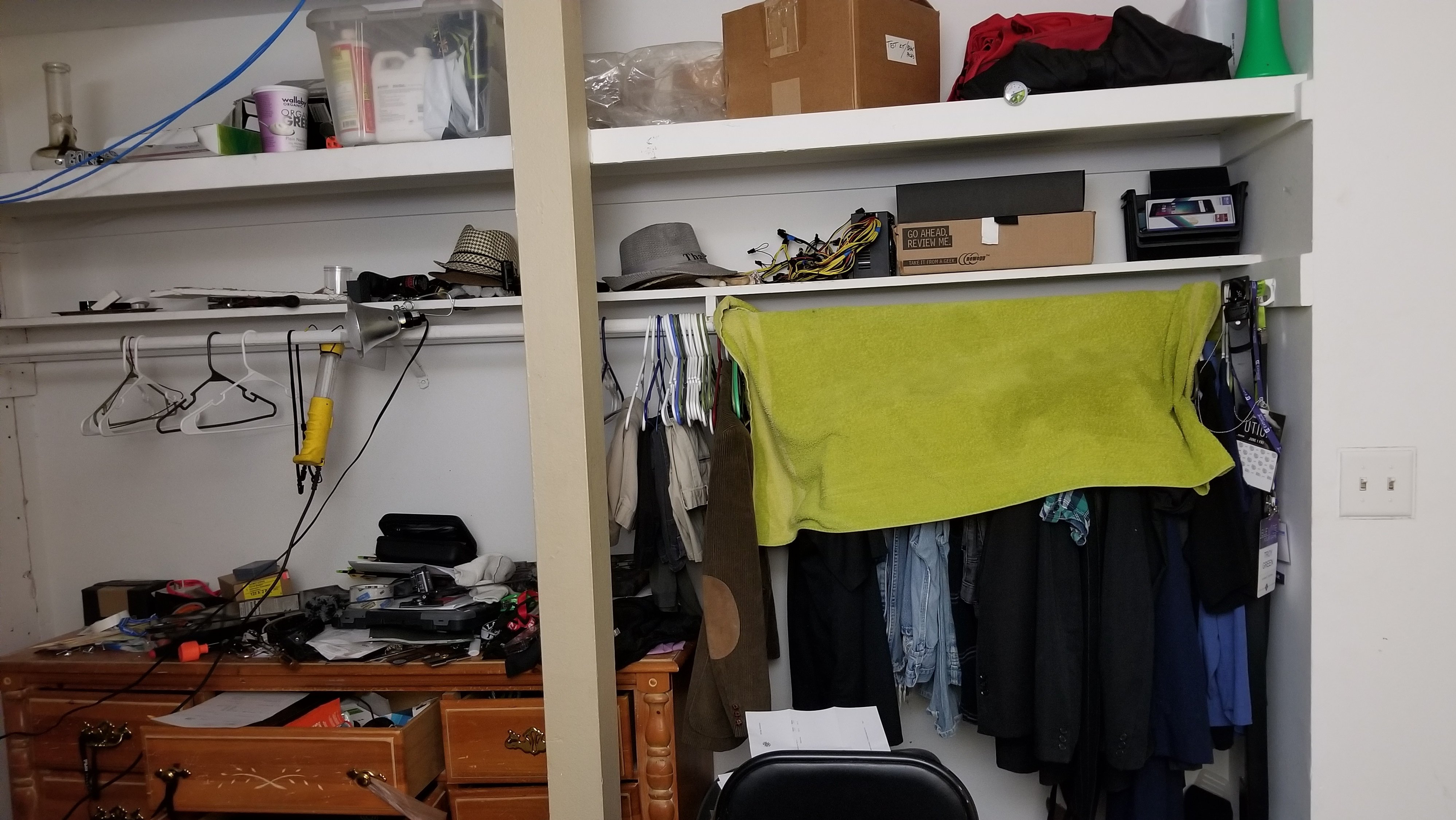 Master bedroom closet.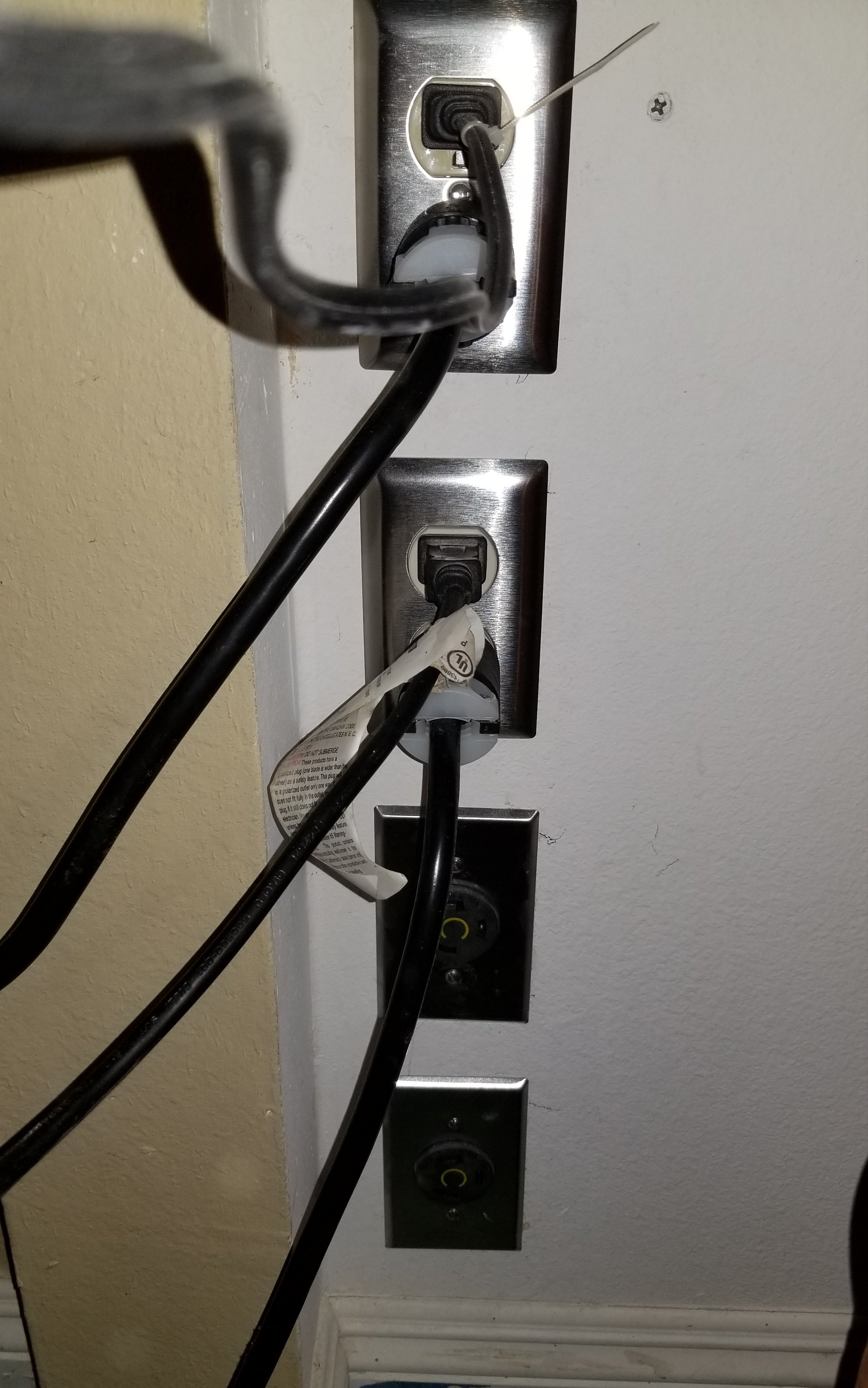 Master bedroom power addition for commercial use. 2 solid 20 Amp & 2 L6-30 twist 30amp receptacles. Grow cannabis, mine bitcoin, a tesla coil or even a 1600 gigawatt flux capacitor.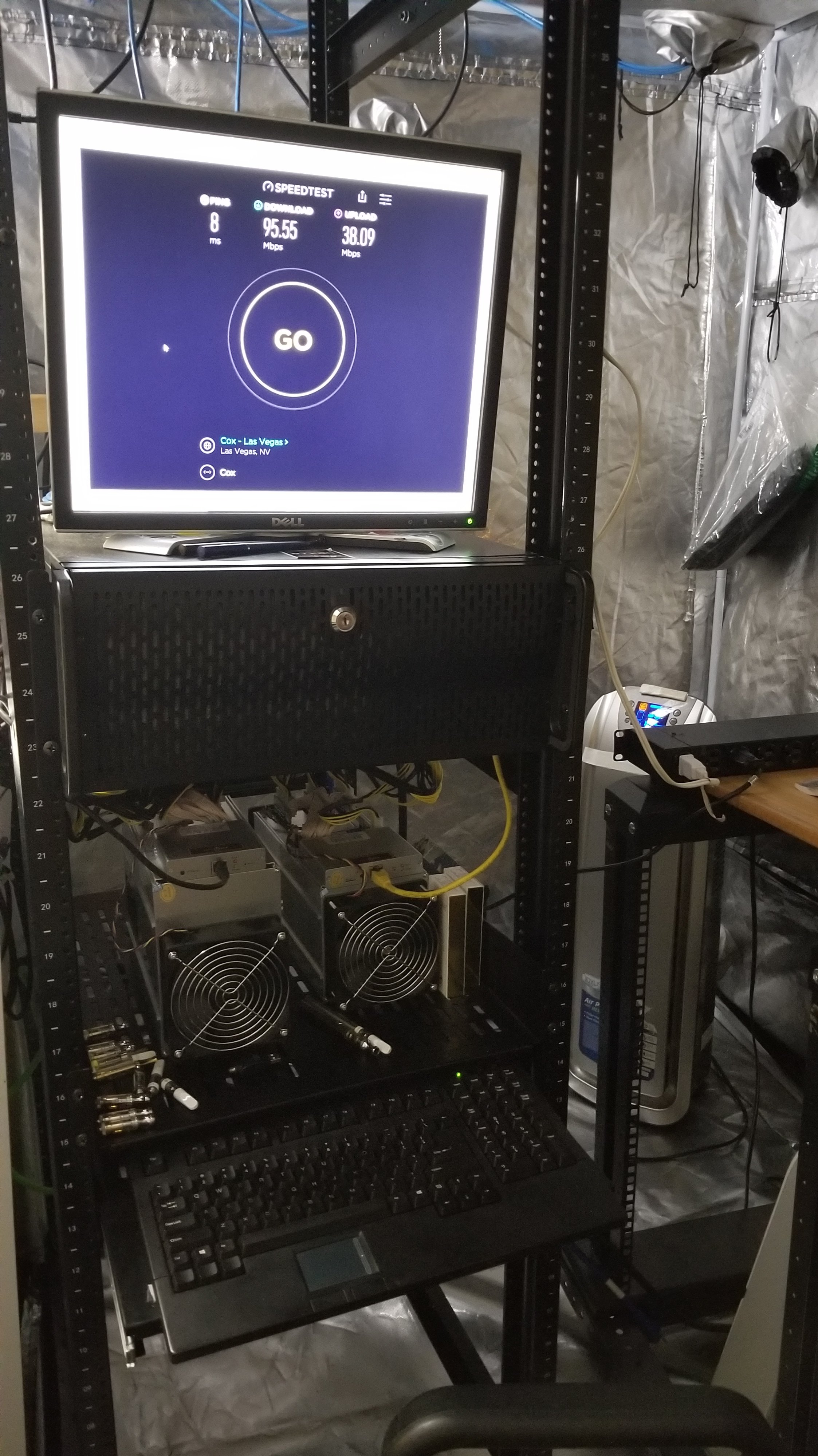 My crypto miners.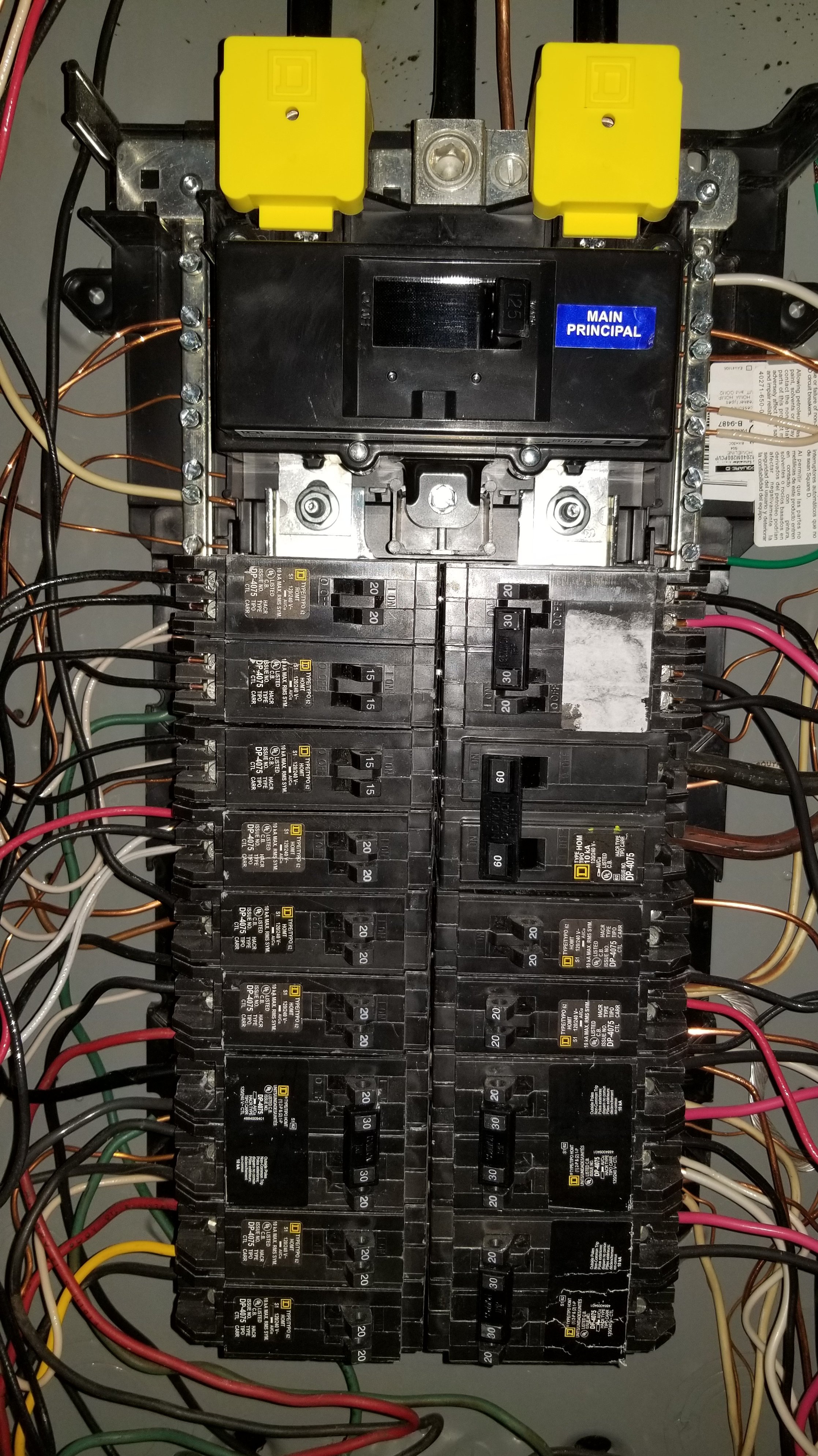 New breakers & box

Master bedroom.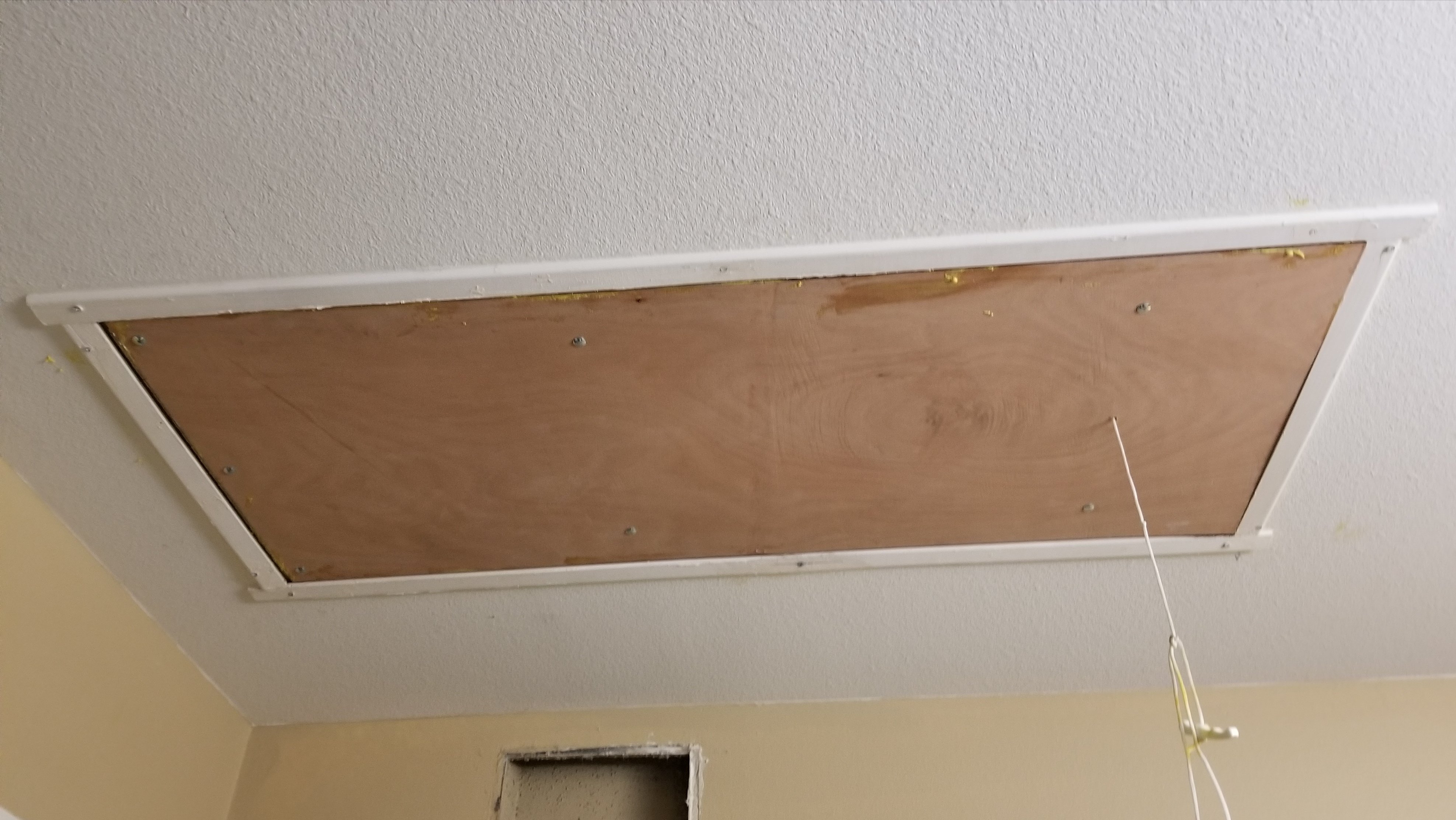 ADded another attic access in master bedroom, another is in laundry room.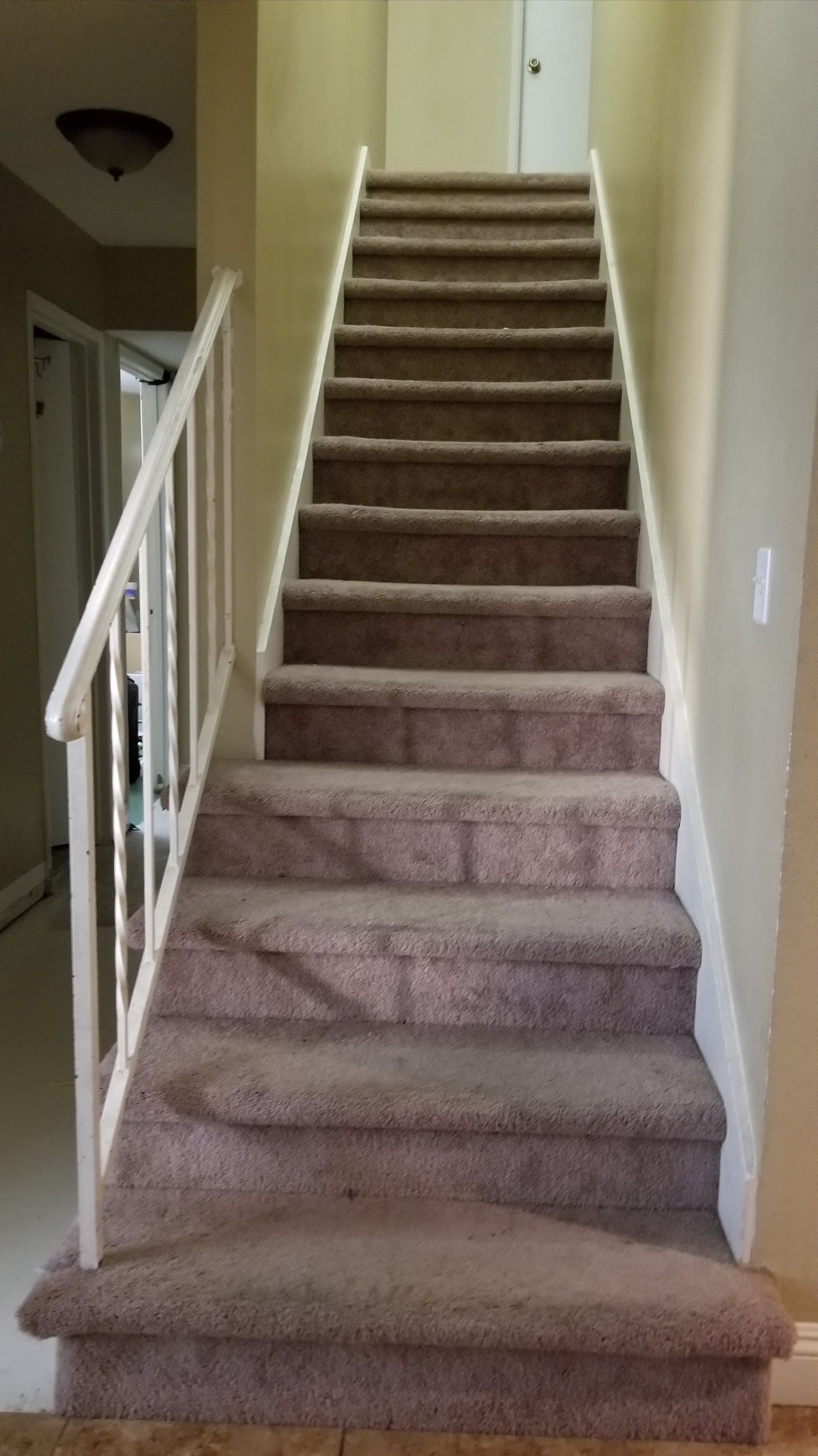 Stairs leading towards 2 bedrooms. One 11'×12' one 12'×20'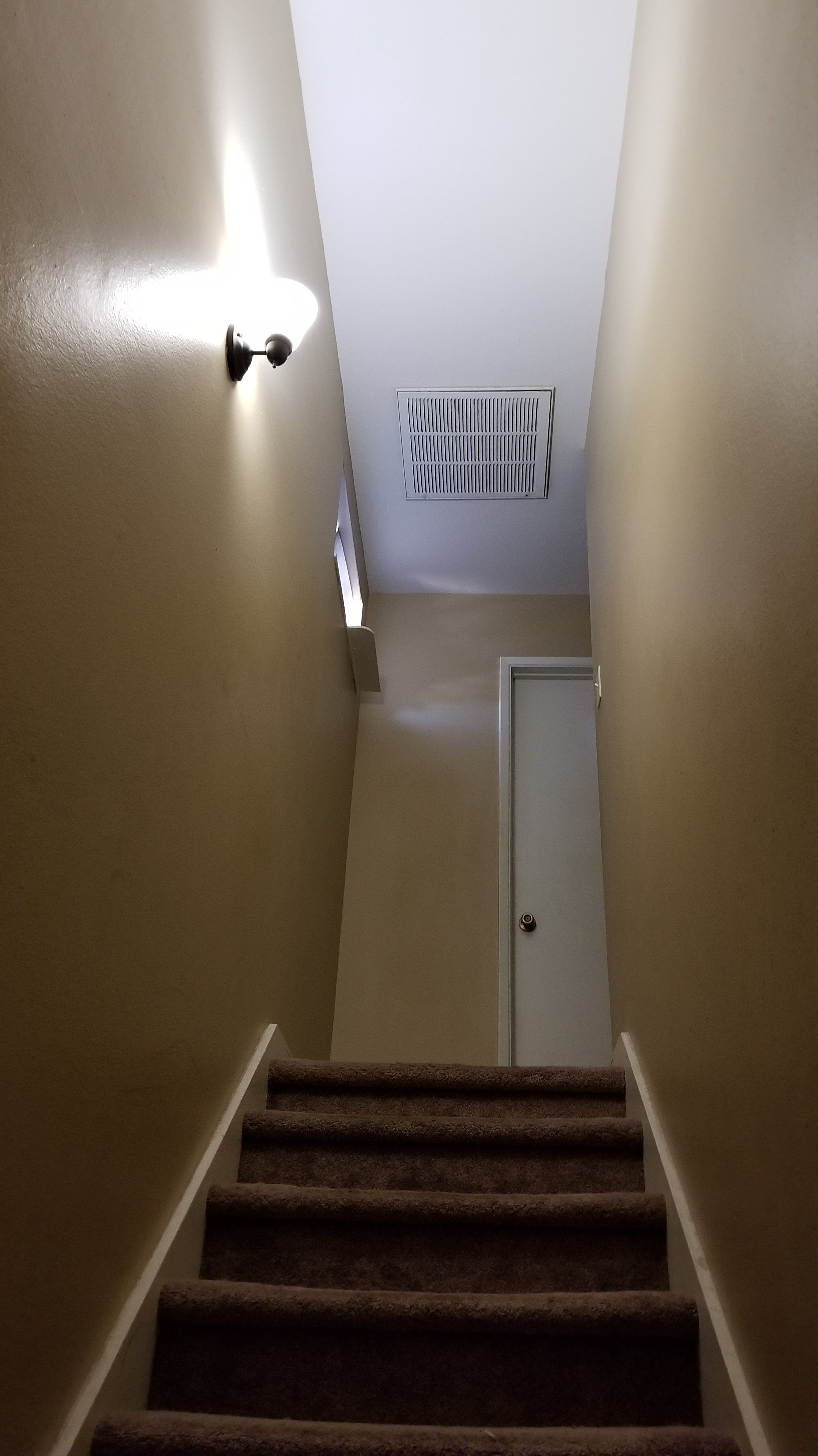 View further upstairs.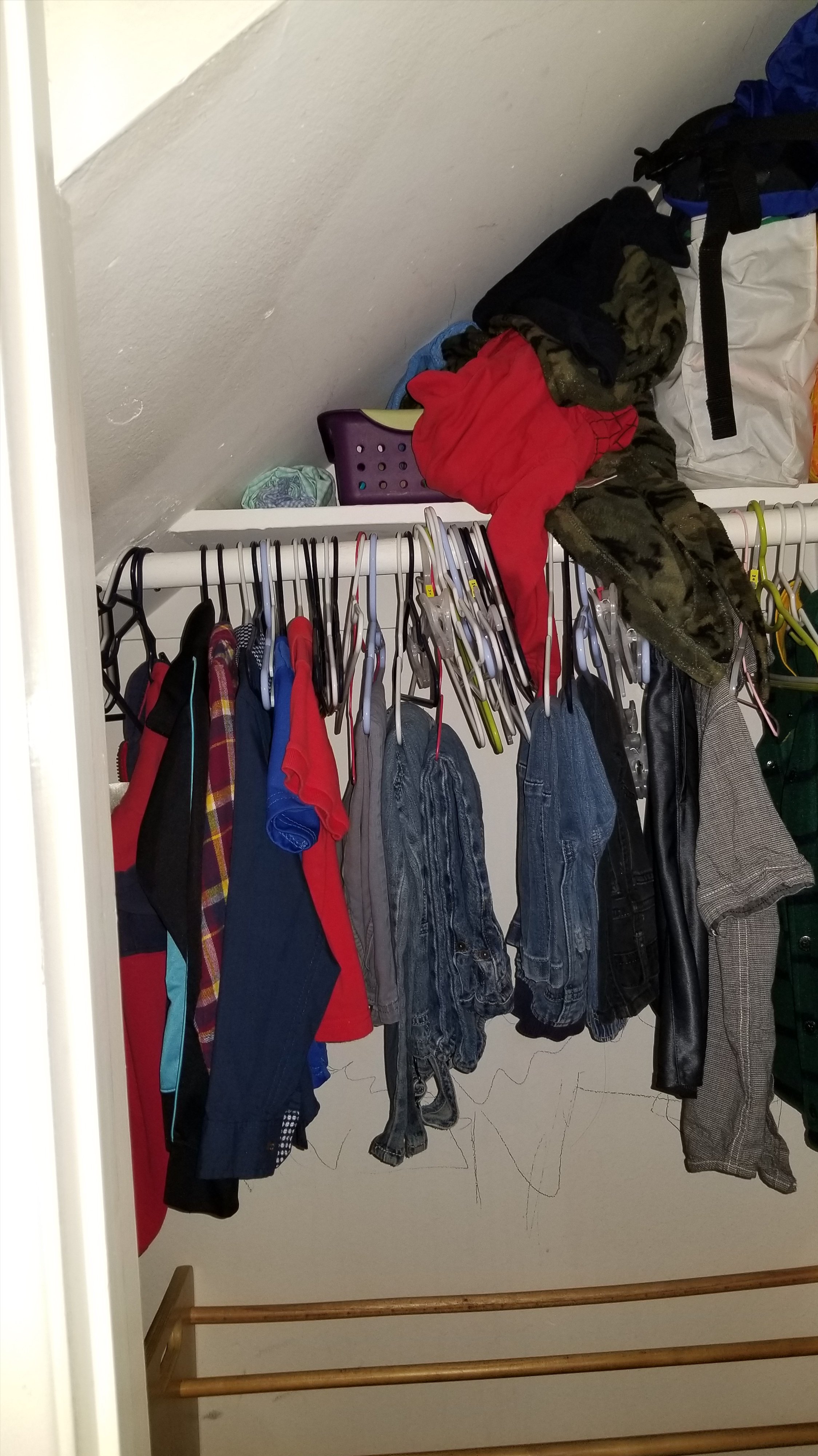 Middle bedroom under stairs 10'×10'
I am not showing the home, not signing and real estate contracts & not accepting low offers. Please forward to your real estate investor friernds and whales that might want a Vegas vacation home.
Also interested to make available as a time share, if 12 members want to pay 35,000 STEEM or $30,000 U.S. each you get 30 days a year in vegas for life then pass to family. I will have a maid service clean between each resident. Reserve your month now. Time shares transferable and can be sold. Once all time shares are sold the owners will take over managing the maids & other administrative duties.(this is only if legally possible in which a trust or partnership contract will be drawn up)