HolyBread - I've got a decision make! Input is welcome.
HolyBread has captured my attention much the same way Splinterlands did when it first came out.
This post will not be a deep dive into gameplay but rather an explanation of the decision I currently face.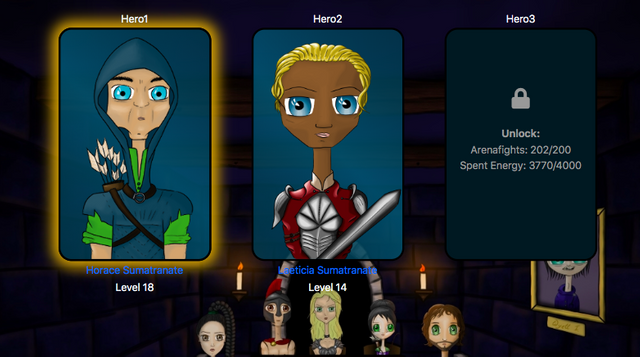 Should I buy 1 Legendary Hero or 4 Rare Heroes?
I am close to unlocking my third hero position (I have to spend about 300 more energy) and I have almost 200 bread (an in-game currency that can be gradually earned or purchased). Bread can be used to "recruit" unique heros.
I expect to reach both of the requirements in the next 2-3 days.
Legendary
Legendary heroes cost 200 bread and have team buffs (special abilities that apply to all heroes in play).
Pros:
new team abilities
being able to focus on improving one hero instead of needing to divide my attention across 4 new heroes.
Cons:
cost - I only get one new hero for 2000 bread.
only have 1 new hero to potentially sell in the future.
Rare
Rare heroes cost 50 bread and have individuals buffs (special abilities that apply to that player when in play).
Pros:
new individuals abilities
have 4 new heroes to potentially sell in the future.
Cons:
I will have to spend a lot of time getting the 4 new cards built up.
Does anyone have any suggestions?
I want to hear from you.
Has anyone made purchases with HolyBread Bread?
Do you think it is best to buy 1 legendary or 4 rare heroes?
Regardless of how many heroes I buy, I plan to make a purchase that improves my battling abilities.
Right now, my army has focused on gaining gold and XP. I plan to shift my focus to improve my life, decrease my opponent's life, improve my attack, or decrease my opponent's attack.
If you have not checked out HolyBread, I recommend you give it a try. It is free to play, but you can buy the premium addon if you want to increase the number of heroes and resources you can store. I bought the premium upgrade.
Thanks for stopping by! See you in the comment section.