For some years now I have this idea in my head to create a true 3D auto stereoscopic image. It's a bit like the holograms that most people probably know. As a kid my parents had these magazines from 'National Geographic' lying around the house: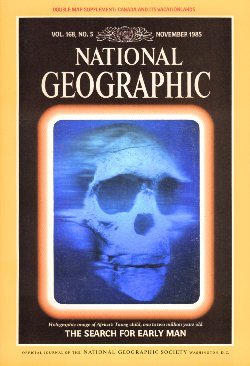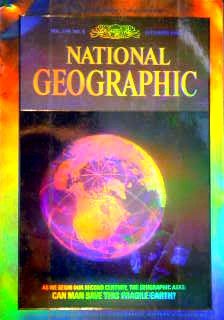 On the cover of the first magazine, a hologram of a human skull was featured. And the second cover had a hologram of a globe on it. As a kid I could not stop looking at them… I thought they were so magical!
Now, many years later, I'm an engineer in the field of embedded systems. And in my spare time I do many 'geek' projects. Just for fun, mostly. In that sense I'm still that little boy. I'm lucky my girlfriend is also geeky, so she understands ;-p. A few days ago I was looking at my YouTube channel. I found a movie I made 5 years ago. It featured a homemade auto-stereoscopic image I made. I was shocked! Was it already 5 years ago that I was working on this awesome project?! I said to myself: "I need to get started again with that project, because it's potential is so amazing!".
My experiment with creating a home-made auto-stereoscopic image
It's like the hologram images on the covers of those National Geographic magazines, but then in full-color! And, unlike holograms, it has the potential to be used in combination with high definition displays. This allows the creation of super cool animated and interactive auto-stereoscopic content!
But as you can see from the movie above, i'm not quite there yet! I have many of ideas to improve this concept, but unfortunately not the means to do so. That's why I would like to try to see if Steemit as a platform can be used to raise funds.
Of course I can try to start a project on Kickstarter or any such site. But I also love crypto-currencies and I love the idea that Steemit might be used for funding these kind of projects. That would be an experiment for me all by itself. And I also like the idea that there is a natural intensive to keep the Steemit community up-to-date on the progress of the project. Because updates posted on Steemit would also potentially generate additional revenue for this project.
So, please vote for this and following posts on this project. Hopefully this will result in a super cool auto-stereoscopic images!
When enough people are interested (by vote), the next following posts I'll make shall include:
Layout of the plans/goals I have for this project.
Detailed information on the project so far. I shall do that in layman's terms. But for other nerds like me, I also make posts with full hardcore technical terms.