Hi Everyone!
I would like to show you around my Holiday Home. This is an eight birth static caravan, an Atlas Fanfare Super, 36 feet long and 12 feet wide.
It is situated on a very popular caravan park, at Ingoldmells, near Skegness, Lincolnshire. U.K.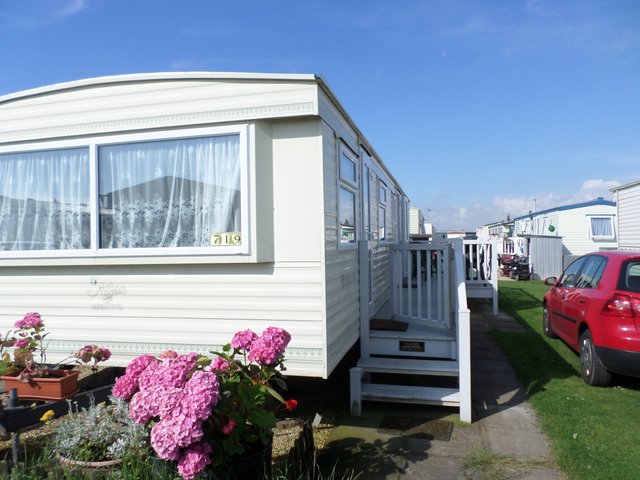 I have had this caravan for 10 years now and has served my family very well for all our holidays and mini breaks.
When I bought this caravan it cost me £11,000 and was 10 years old at that time. They were then about £25,000 new. I bought a second hand Static because of the rate they devalue. If you buy a new one in 20 years time they are practically worthless.
The yearly ground rental you have to pay is a real bugbear! In 2009 the yearly ground rental was only £1000 but now has reached a sky-high amount of £3,000. I have to advertise this holiday home during the school holidays to help with paying for this. Caravan Insurance has to be taken out with a million-pound indemnity. This can cost up to £250 p.a. The electric is metered and I pay about £25 p.a. for this and for the gas I buy is bottled gas for £50, usually, I need 2 bottles p.a.
I have a balcony along one side of the caravan, which has a decent seating area, for 6 chairs and a table. Great for eating outdoors and relaxing in the sunshine! I bought this second hand for £750, if you buy new they can cost up to £5,000. This has been a great buy for me.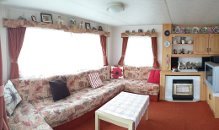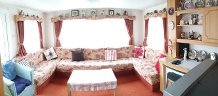 Here is the living room. It is very spacious and can easily accommodate 8 people. There is a pullout double bed inside the main seating area when needed for extra guests. It is easily pulled out and set up in minutes. The lounge has a homely feel to it with plenty of ornaments and a 40-inch television and plenty of storage under the seating area.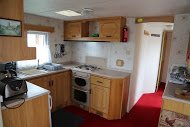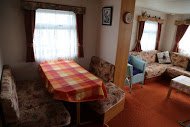 Here we have the kitchen and the dining area. This is very similar to what I have at home. It is quite spacious with everything you need. Plenty of cupboard space for plates, dishes cups, glasses and pans. It is always kept well stocked with food and cleaning items. There is a microwave oven and toaster. I always filter my drinking water as the water here tastes really bad.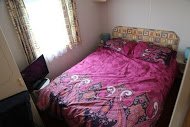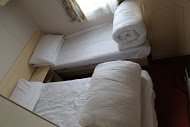 There are three bedrooms in the caravan. The main double bedroom is very spacious with cupboards and a large wardrobe. It even has its own TV. There are 2 other bedrooms with 2 single beds in each, also having a large wardrobe in each.
The caravan also has a bathroom with a single shower and sink, in another room, there is a toilet. Everything you have at home is already here down to a vacuum, iron, ironing board, and a washing machine I keep in a shed at the rear of the caravan. It is literally home from home.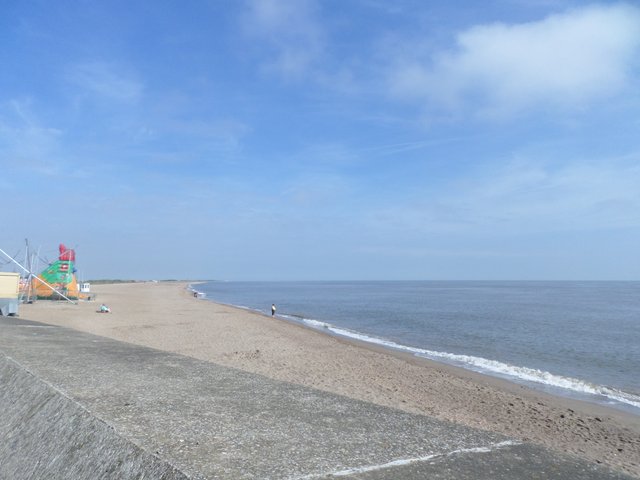 Here we have Ingoldmells beach, only a 10-minute walk from the caravan. A great area for children and plenty of pubs with delicious food.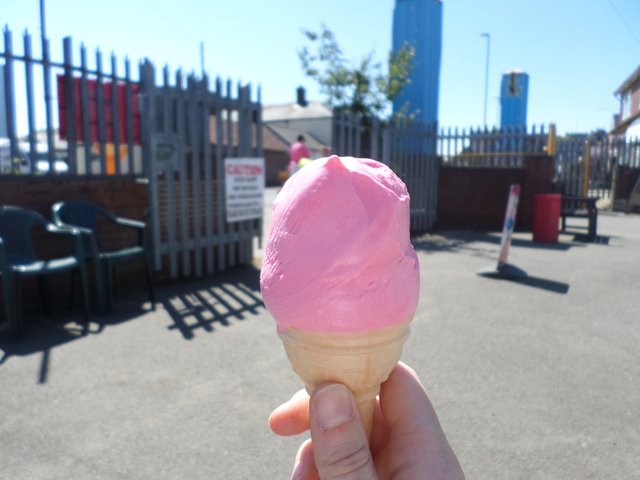 Cheers Everyone!!
Hope you have enjoyed the tour around my caravan, and I have given you an insight into static caravan ownership!!
Blogg all my own.
Photos all my own.